Happy Valentine's Day!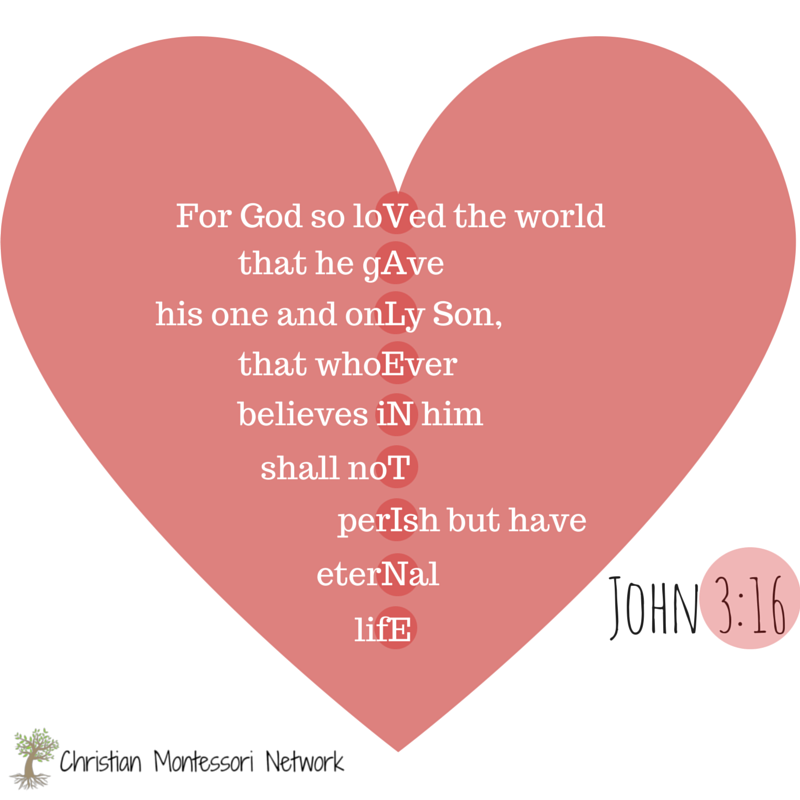 My kids have their parties at school today so of course we made valentines to pass out to everyone.  My daughter Emily made hers from the January Paper Pumpkin.  I had her use a different ribbon because I wanted to hoard keep the ribbon that came with the kit for myself.  Metallic Edge ribbon, yes please! It's so beautiful!  Here's the kit and what is looks like according to the directions.  The refill kit is still available for purchase for Paper Pumpkin subscribers.  I think it could be used for any occasion.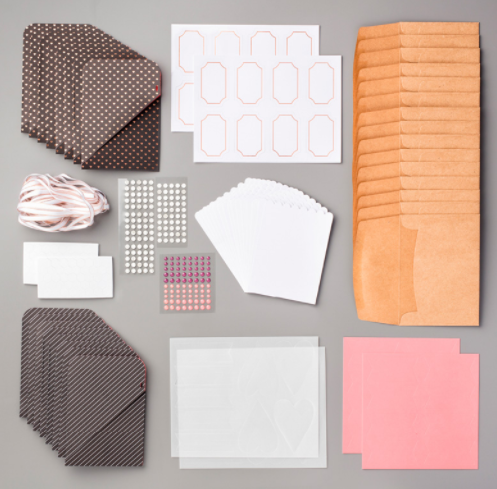 Here's what Emily did with hers.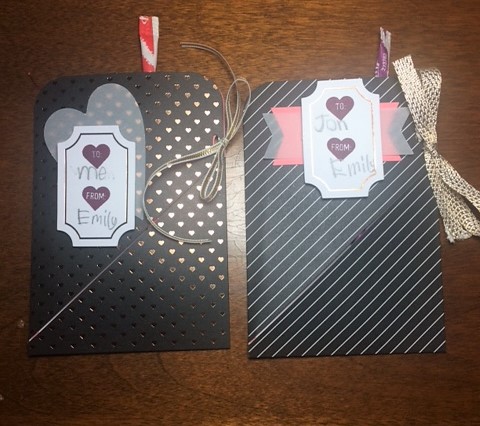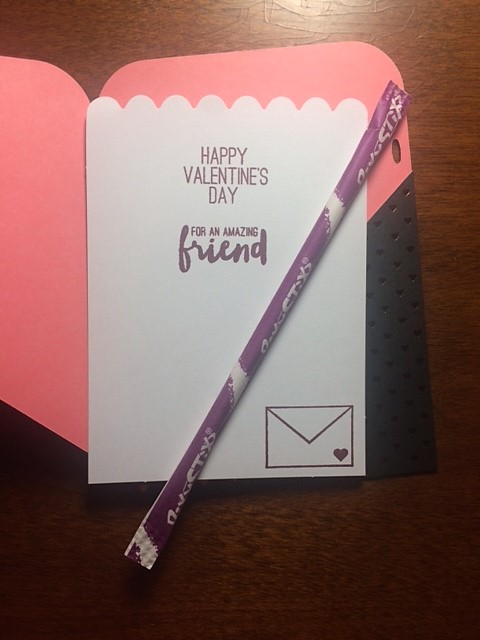 We not only used the stamp set from this Paper Pumpkin but also used the stamp set from last year's Valentine Paper Pumpkin set. I liked the saying: For an Amazing Friend.  This kit had 16 Valentines in it so we had to use more than one kit.  With the extras, I made gifts for my Awana kids for tonight.  We also altered the Paper Pumpkin box for her Valentine holder at school.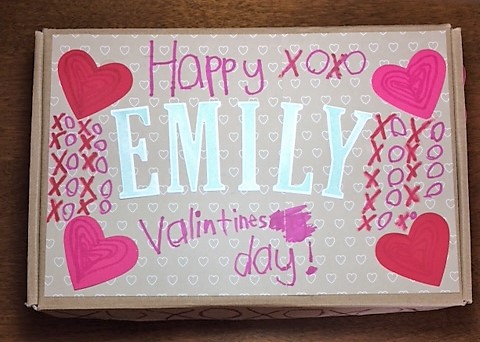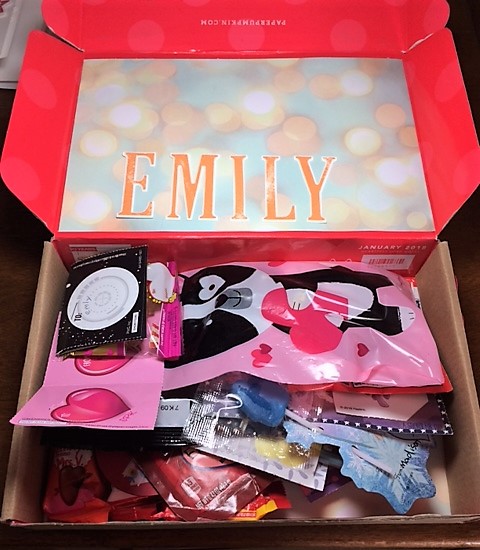 Alex made these easy Valentines for his Kindergarten class.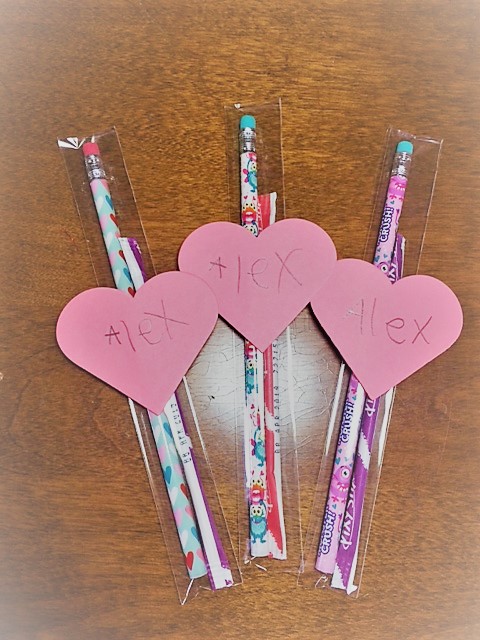 This morning was super busy packing all our valentine's and party snacks and doing Emily's hair.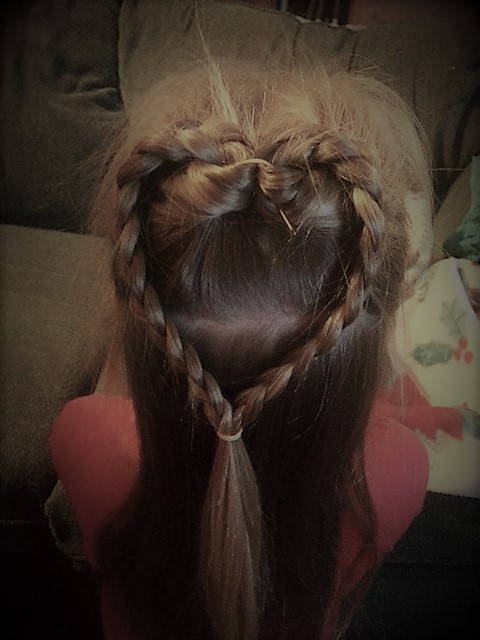 After I dropped them off at school, I stopped by Duncan Donuts to buy these treats that will be waiting for them (if I don't eat them first!).  I do not feed my kids donuts before school because I like their teachers and I want their teachers to continue to like me!  LOL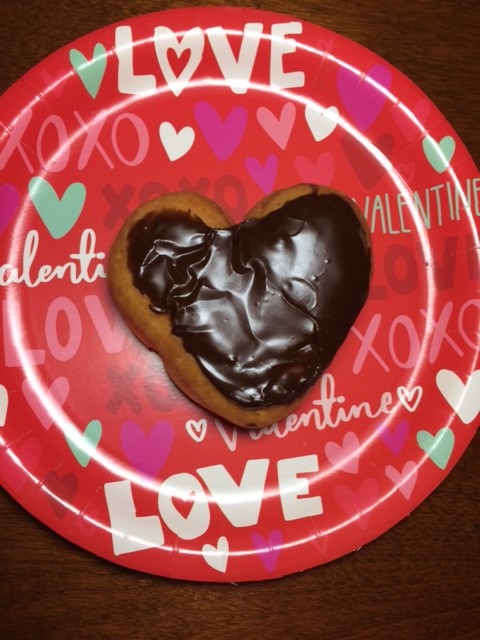 Paper Pumpkin is celebrating it's 5 year anniversary!  I'm so excited to see the 5 year anniversary box with a FREE gift in it.  When you purchase a 3-month Paper Pumpkin subscription during Sale-A-Bration, you can receive a FREE Sale-A-Bration item!  It's a win-win!

Starting on the 16th, three new must-have Sale-A-Bration items are coming out. Take a look here.  Here are a few samples I have already: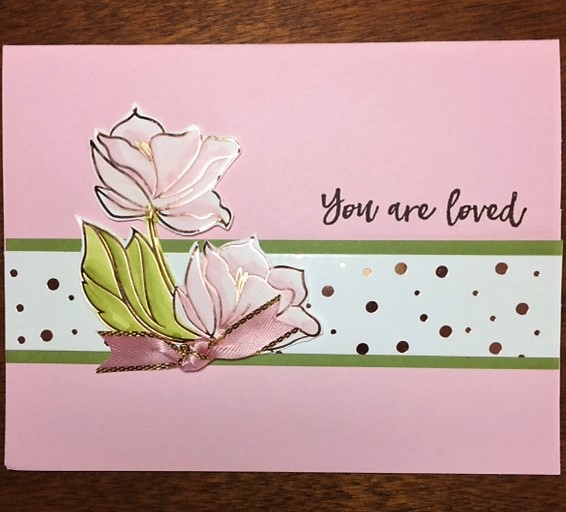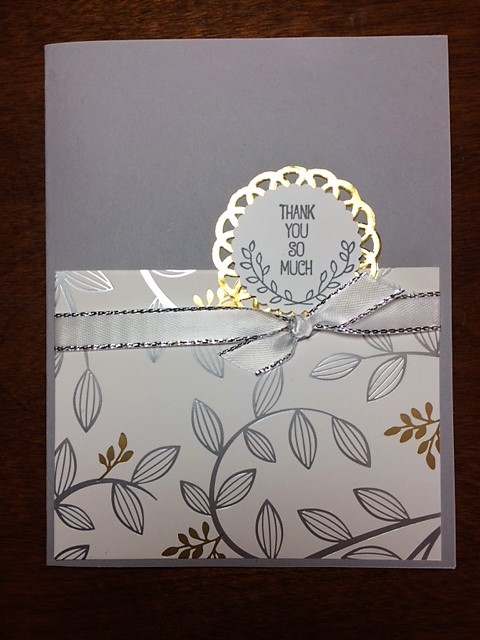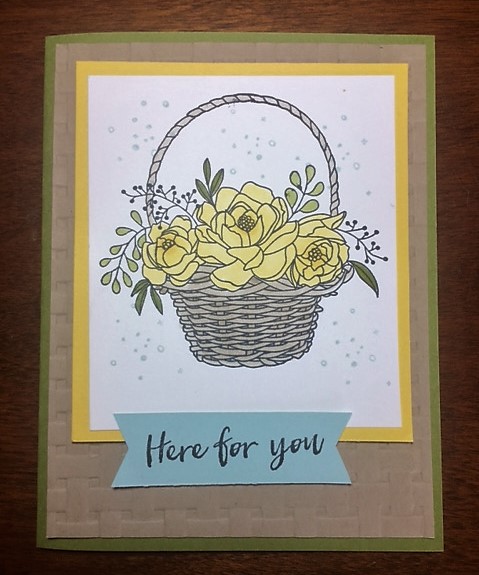 After the 16th, you can get these SAB items for FREE with a $50 or $100 order BUT if you can't wait to have them, you can purchase them now in a demonstrator kit for $99.  You will receive $125 worth of product of your choice for just $99 in addition to FREE shipping!  You can add the new items in your kit and not have to wait to earn them, but only through the 15th!  Sign up here.
I pray you all have a fantastic Valentine's Day.  We can't wait to see what Daddy brings home for all of us!  Didn't I tell you, Valentine's Day is all about my expectations! LOL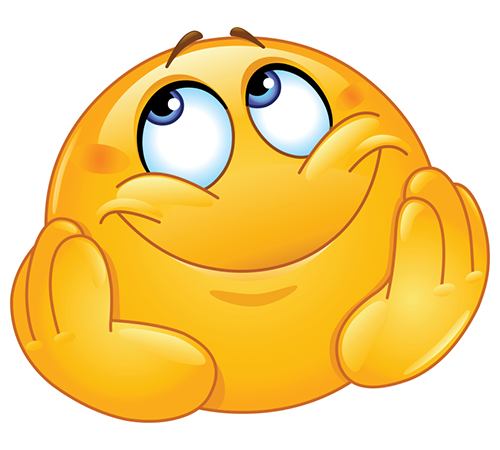 Keep Crafting!
Your BFF,
Jenn
Upcoming classes (RSVP to Jenn 619-517-1471 or FB BFF Stampers
2/21 – Fancy Fold Technique Class:  Come learn how to make a Joy Fold Card.  Cost is $5 at Sew Easy Studio from 9:30 a.m. – 10:30 a.m.
3/7 – Technique Class – Learn a new Papercrafting Technique.  Cost is $5 at Sew Easy Studio from 9:30 a.m. – 10:30 a.m.
3/10 – Stamp Camp: Make 2 cards, a project and a mini stamp a stack.  Cost is $25 at Sew Easy Studio from 6 p.m. – 9 p.m.
3/18 – Product Based Class – My House – 2 p.m. – 5 p.m.
3/21 – Fancy Fold/3D project Technique Class: Learn a new fold or 3D project.  Cost is $5-$7 at Sew Easy Studio from 9:30 a.m. – 10:30 a.m.