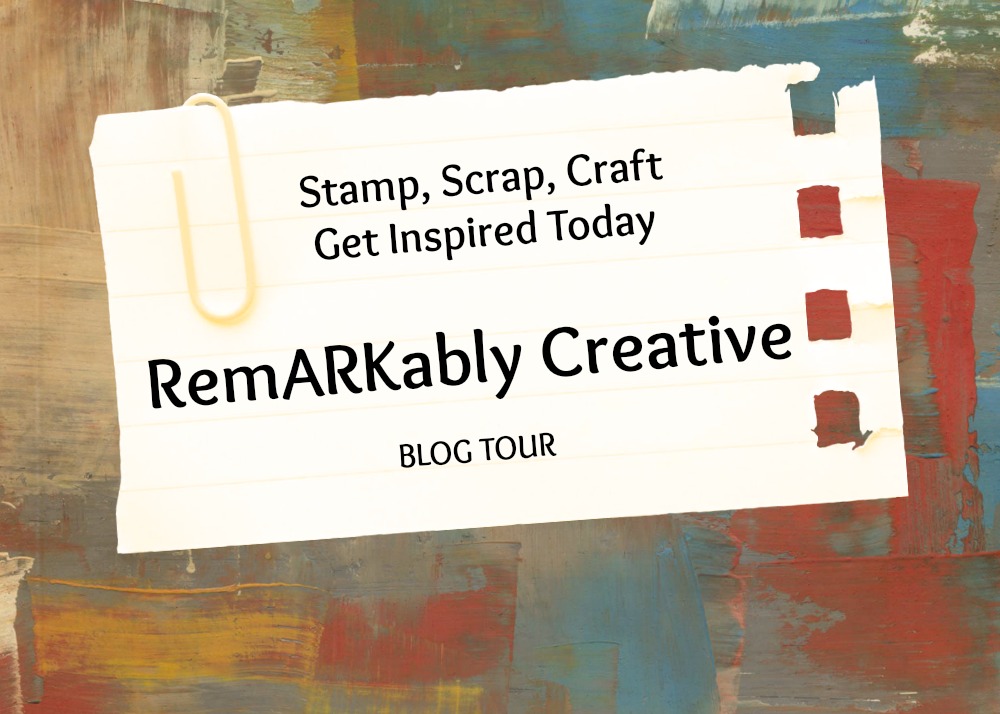 Welcome to another round of the Remarkably Creative Blog Tour.  The theme for the month is Mix & Match!  The objective is to show you just how compatible our mini catalogs are with our main annual catalog.  You are at Jenn Charles – BFF Stampers and if you'd like to hop around, the entire list of participants are listed below.  Thank you for joining us today.
I must admit, I had a hard time finding stepping out of my comfort zone to mix and match my sets.  I learned during this challenge that I am definitely a "keep your suites together" type of gal.  With the exception of sentiments, I rarely mix my sets together.  However, we have so much variety to offer in our catalogs that you are bound to find something that works just for you!
My first card features my absolute favorite designer series paper, Petal Passion along with my favorite In-Color this year, Berry Burst. The sentiment is from the Petal Palette stamp set.  These products are both featured in the Petal Passion Suite.  I pulled out the Oh, So Eclectic stamp set and thinlit dies and it all fell together perfectly.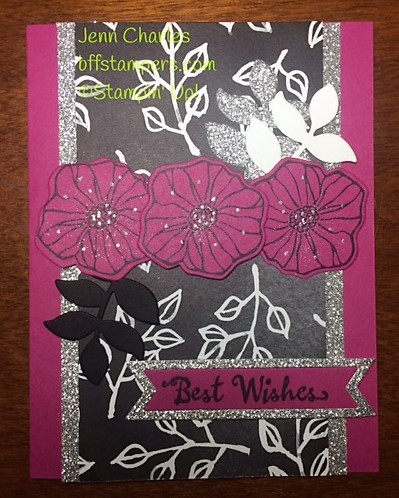 I think that every color matches with this paper and you just can't go wrong!  Of course I had to have Silver Glimmer Paper because I have to have bling!  I also embossed a few spots on the flowers with silver embossing powder just to add more glimmer.
After I got started, I couldn't stop!  I pulled out the Waterfront Stamp Set to make some water to make a little lakeside scene to reflect Spring.  The chair, branch, flowers and sentiment all come from the Colorful Seasons Bundle.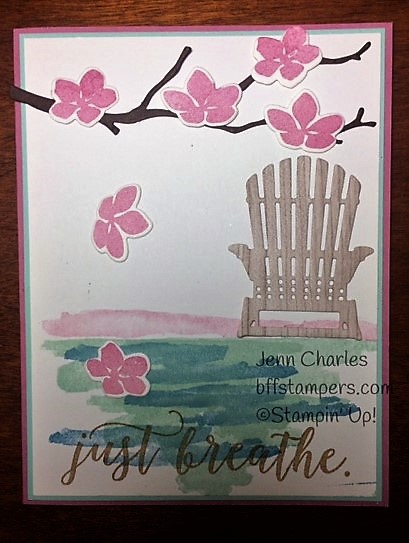 The Waterfront Stamp Set is so versatile to make all different kinds of scenes depending on the colors you use.  I've used Soft Sky and Marina Mist for the water.  My flowers are Sweet Sugarplum and my chair is cut from the Wood Textures Designer Series Paper.
Start mixing and matching your stamp sets and papers.  You will come up with some unique and fun projects.
Just a reminder, you are with Jenn Charles at BFF Stampers.  Click on the next name below mine to continue getting ideas.  All of the products used today are at the bottom of the post.
Thanks for hopping by,
Your BFF,
Jenn