Welcome to another month of the Global Stamping Friends Blog Hop!  This blog hop is titled Sorry You're Leaving.  We are picking our favorite items that are retiring from the last catalog to make room for brand new items in the new catalog coming out June 1st.  Thank you for joining us.  Make sure you hop around to all the blogs to see projects made with these "have to have" items before they sell out!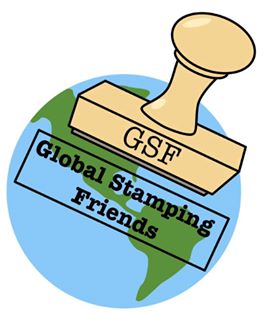 First on my list of favorite retiring items is Gorgeous Grunge.  I have used this stamp set in so many projects.  It is a great background stamp to break up white space.  It always adds just what I need to a project.  Here I have it paired with another of my favorite retiring items Petite Petals.  Petite Petals is one of my favorites because it has a punch!  It's quick and easy and makes such a great addition to any card.  And the punch is on sale!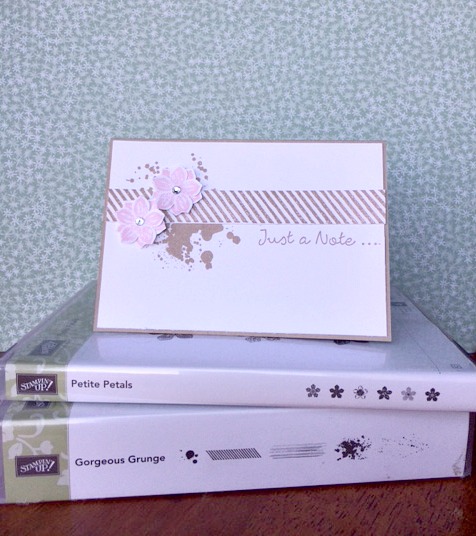 I used Gorgeous Grunge to make the strip of pattern paper on the card and the splash behind it.  I've also used the Crumb Cake Note Cards and Envelopes. They are a great neutral to pair up with almost any other color. I use them a lot to make card sets as gifts for teachers and gift card holders.  The crumb cake note cards are retiring but we will still be carrying White Note Cards and Vanilla Note Cards.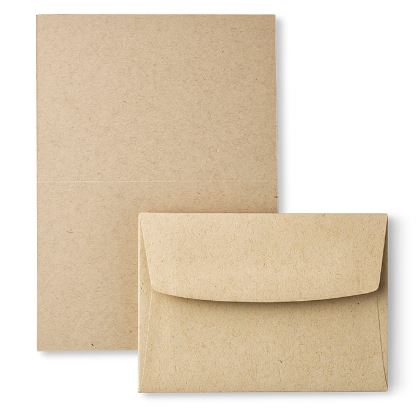 Next on my list is the Made with Love stamp set, Something for Baby stamp set and coordinating framelits.  I've used these on so many children's cards, baby cards, baby shower cards, invitations and gifts.  This is definitely a keeper!
I made this cute card set with thank you cards because what new mother doesn't need thank you cards?!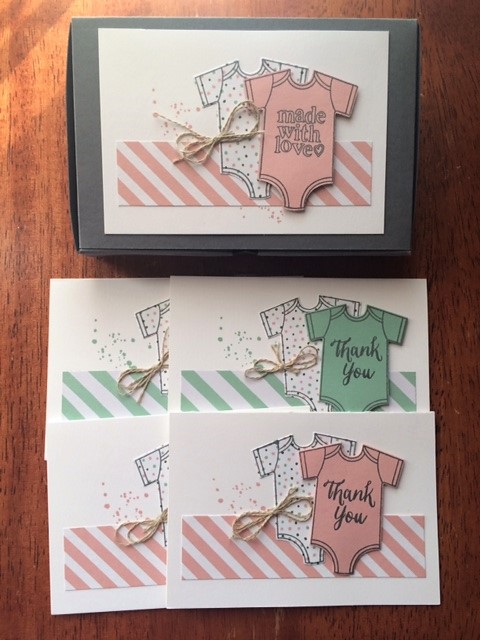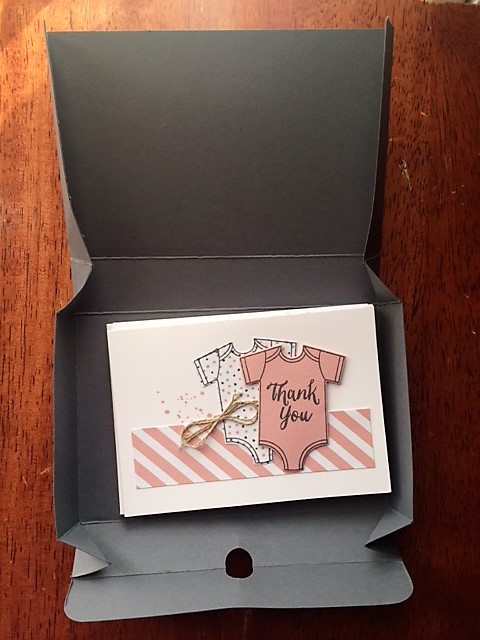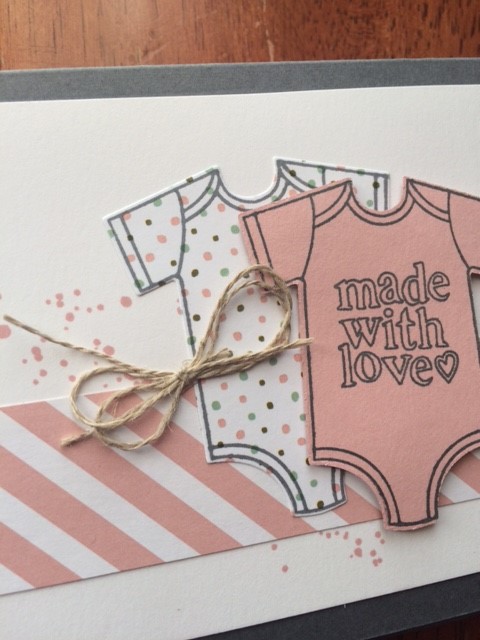 Did you notice that I also used Gorgeous Grunge on these cards.  I LOVE Gorgeous Grunge!  Anyway, the last project I made uses two retiring items.  The Decorative label punch and the Perpetual Birthday Calendar stamp set.
The watercolor swish in the Perpetual Birthday Calendar set is a go-to for so many things!  I've used it here as the sky.  It's subtle but  beautiful!  Can you see where I've used the Decorative Label Punch?  At the bottom to make the "legs" of my folding screen.  The trees are from the Sheltering Tree and it's NOT retiring yet!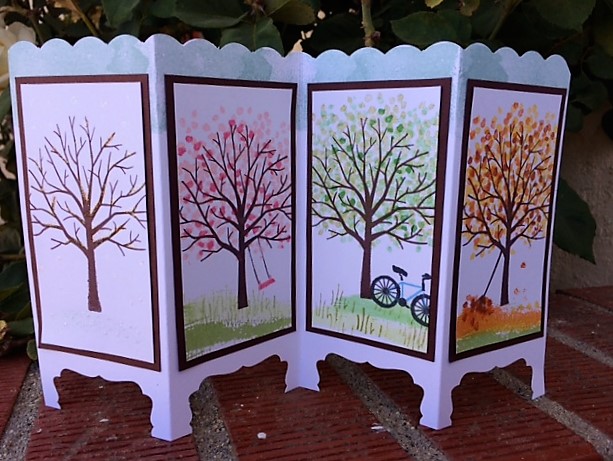 Thank you for hopping along with me today.  Thankfully I'm not crying too hard over here because I already own all of these favorites.  The retiring list is while supplies last so don't miss out!  I am offering a free gift to anyone who orders using the hostess code: 4Z3AYGQ during the month of May.  Next up is Ilse from the Netherlands with her wonderful projects! Click NEXT to get to her or scroll further for a full lineup of everyone participating.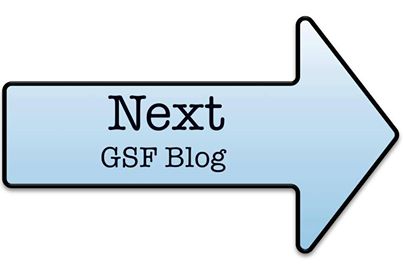 Your BFF,
Jenn
1. Sarah McDermott www.papercraftartistry.blogspot.co.uk
2. Courtenay Heuston www.bagsthatone.blogspot.com.au
3. Georgia Missy Gaydos www.livinlovinstampinwithgg.blogspot.com
4. Kimberley Anne Morris www.procrastistamper.blogspot.com
5. Angélique Stempelkeuken http://stempelkeuken.blogspot.com
6. Lisa Ann Bernard www.queenbcreations.net
7. Rachel Macleod http://onthewingsofcraft.blogspot.co.uk
8. Anita Wifladt www.letsgetstampin.wordpress.com
9. Erica Jones www.fortheheartofstamping.blogspot.com
10. Jenn Curtis Charles www.bffstampers.com <——-YOU ARE HERE
11. Ilse van Vliet www.ilsevvliet.nl
12. Carole Anne Currie Patterson www.Fabric-Paper-Scissors.com
13. Marieke Bart www.mintymik.blogspot.com
14. Petra Wenninger www.frauwolkenblau.de
Upcoming Events (RSVP on FB; BFF Stampers):
May 6 – Stamp Camp
May 16 – Open Crop
May 26 – Teacher Appreciation Gift Day
June 4 – Catalog Launch BINGO!!! (Info Coming SOON)
Introducing our New Eastern Palace coming out in the new catalog but available as bundles to you now!  Click on the bundle links below to check out the two exclusive bundles.