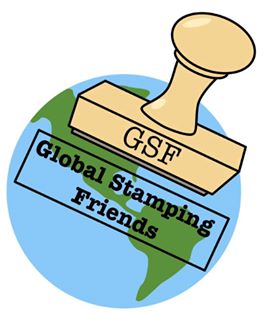 I'm excited that it's time once again for the Global Stamping Friends Blog Hop!  It runs the first Friday of the month and the projects that you see are from Stampin' Up! Demonstrators from all around the globe using a common theme.
This month our theme is: OUR FAVORITE BUNDLE!
I had such a hard time choosing this time around because I have a few favorites right now.  But the one that is most fun to use currently is the Dragonfly Dreams Bundle.  This dragonfly set makes the most beautiful cards and there are so many different ways you can stamp the dragonfly or cut the dies.  Here are a few examples of cards I've made using this set: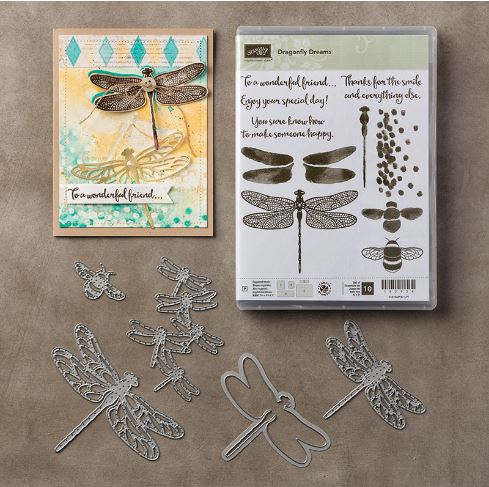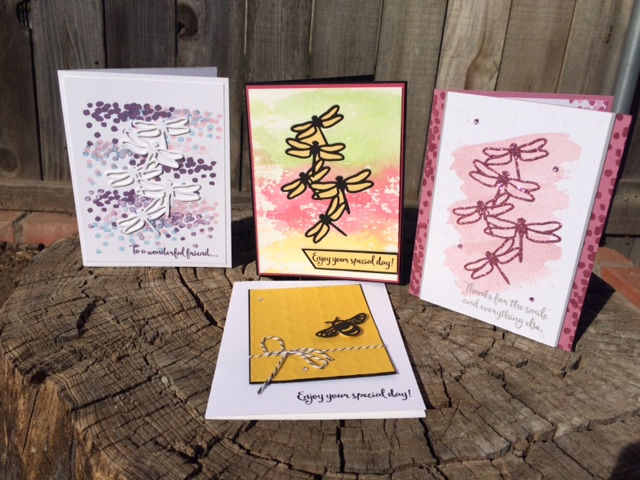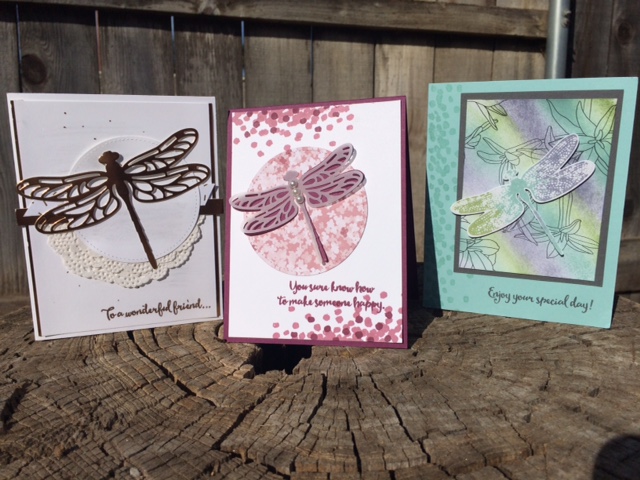 Tomorrow I am attending OnStage Local here in San Diego and demonstrators from all over are getting sneak peeks of the new Annual Catalog that comes out in June.  I'm so excited to see the new bundles that will be available.  They've already given us some peeks at new In-Colors 2017-2019.  Hint: They are in the OnStage letters! SShhhh…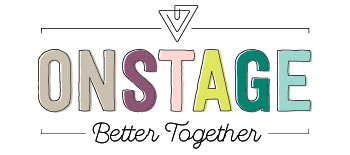 So pretty!  And one suite called Eastern Palace.  Amazing things done with that bundle already!
Don't forget to sign up for Paper Pumpkin before April 10th to receive the FREE gift Sara has included in this anniversary box!  Sara designed it herself and you won't want to miss out on all the goodness. Click on the photo below to sign up!  "Bold, vibrant, and artistic—with a little bit of sass," is how Stampin' Up! CEO Sara Douglass described the kit she designed for the April Paper Pumpkin.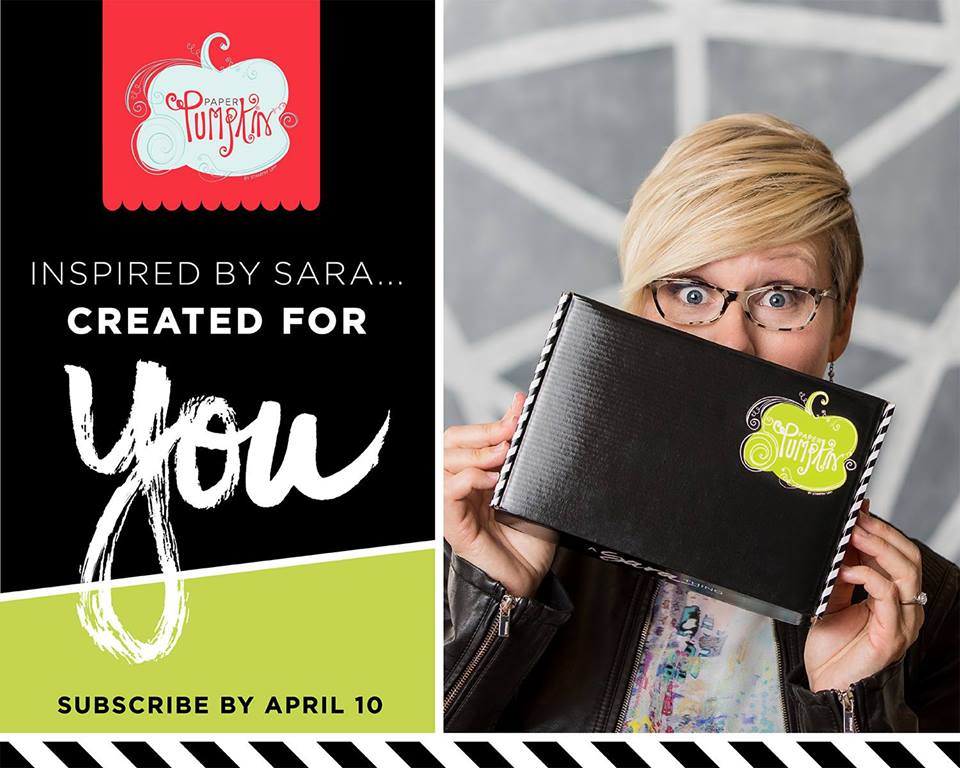 I hope you get some inspiration from these dragonflies.  Up next is the amazing Marieke Bart with her favorite bundle.  If you need to go back, click previous to see Angélique Stempelkeuken.  Thanks for hopping with us!
Your BFF,
Jenn
Here's a list of everyone participating today:
1. Sarah McDermott www.papercraftartistry.blogspot.co.uk
2. Courtenay Heuston www.bagsthatone.blogspot.com.au
3. Anja Reuss www.stempelitis.de
4. Lisa Hardie www.thestampingirl.com
5. Georgia Missy Gaydos www.Livinlovinstampinwithgg.blogspot.com
6. Kimberley Anne Morris http://procrastistamper.blogspot.com
7.Hannah Jones www.hancraftedcards.com
8. Christine Wrede WWW.stempeltamtam.blogspot.com
9. Erica Jones http://fortheheartofstamping.blogspot.ca/
10. Angélique Stempelkeuken http://stempelkeuken.blogspot.com
11. Jenn Curtis Charles www.bffStampers.com  <<<<< YOU ARE HERE
12. Marieke Bart www.mintymik.blogspot.com
Upcoming events and classes (Register on my Facebook Page under events):
April 8 – Demonstrators Only: ONSTAGE Local
April 11 – OnStage Sneak Peek Stamp Camp
April 24 – Paper Pumpkin Open House (bring your Paper pumpkin and let's play)
April 29 – Open Crop Day at Sew Easy Studio