Welcome to November's Color Combo Challenge. These colors are beautiful and I probably would have never put these three bold colors together if not for this challenge.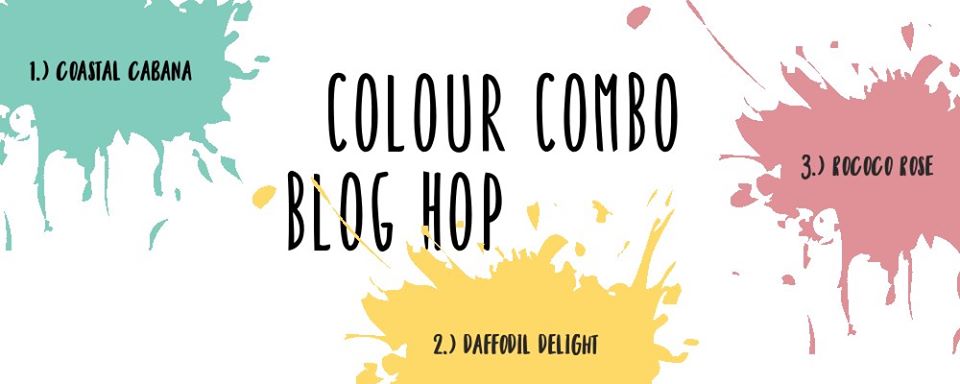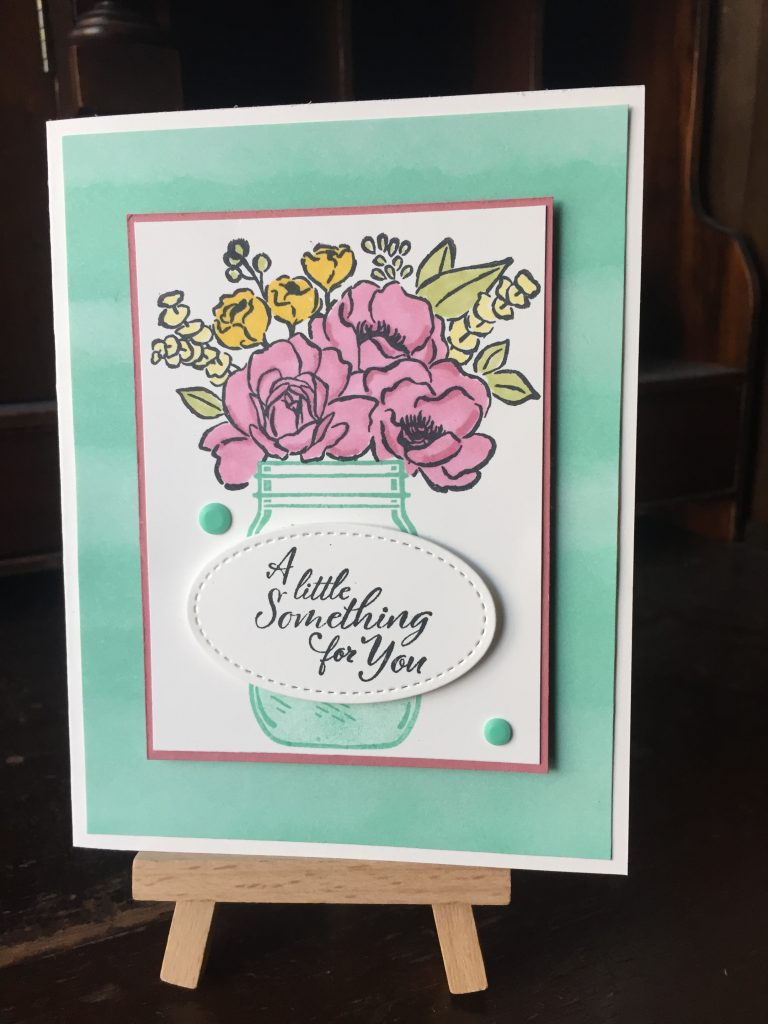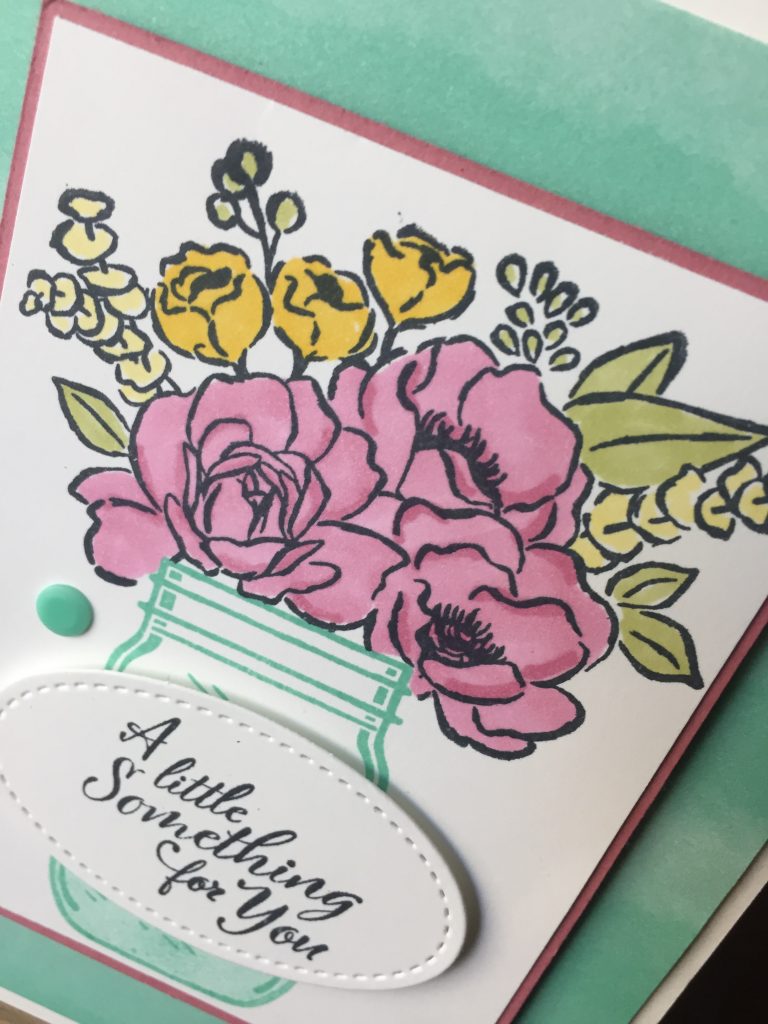 I decided to use the Jar of Flowers stamp set because I knew I could color the flowers whatever I wanted to with our Blends and they would be beautiful. The designer series paper I used in the background was from the Playing with Patterns dsp. The sentiment is from the Wrapped in Christmas set. It can be used for many more things than just Christmas.
Hop along and see what the others came up with. Their inspiration is amazing!
Up Next is Mo Rootes! Click the Next button to follow along.