Welcome to November's Stamp 'N Hop! You are visiting Jenn Charles and we are creating 3D Projects this month. I'm so glad you stopped by.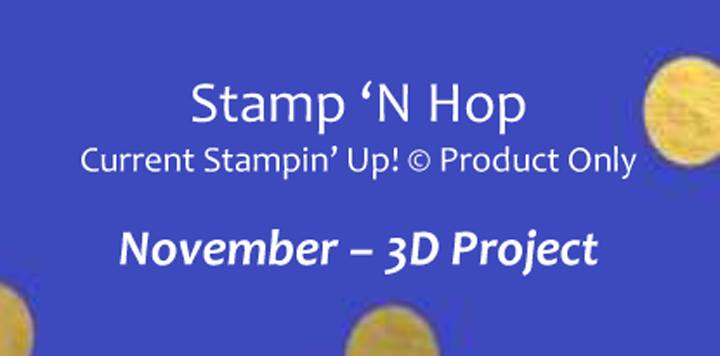 I was excited about this month's theme for our blog hop. I love making homemade packages. I feel like the package is definitely part of the gift. I can't wait to hop along and see what everyone else has made! This hop will be full of gift ideas and gift packaging that I can use all year long.
Because it is so close to Christmas, I had to make a Christmas gift package. I saw this adorable hinged box on Crafty Caroline's website in a smaller version. I needed it bigger because I wanted to put a gift inside. This box can hold candy, jewelry, gift cards, rolled socks, an ornament, etc. It is a big enough size for many opportunities to gift. The inside size is 3″ x 2.75″.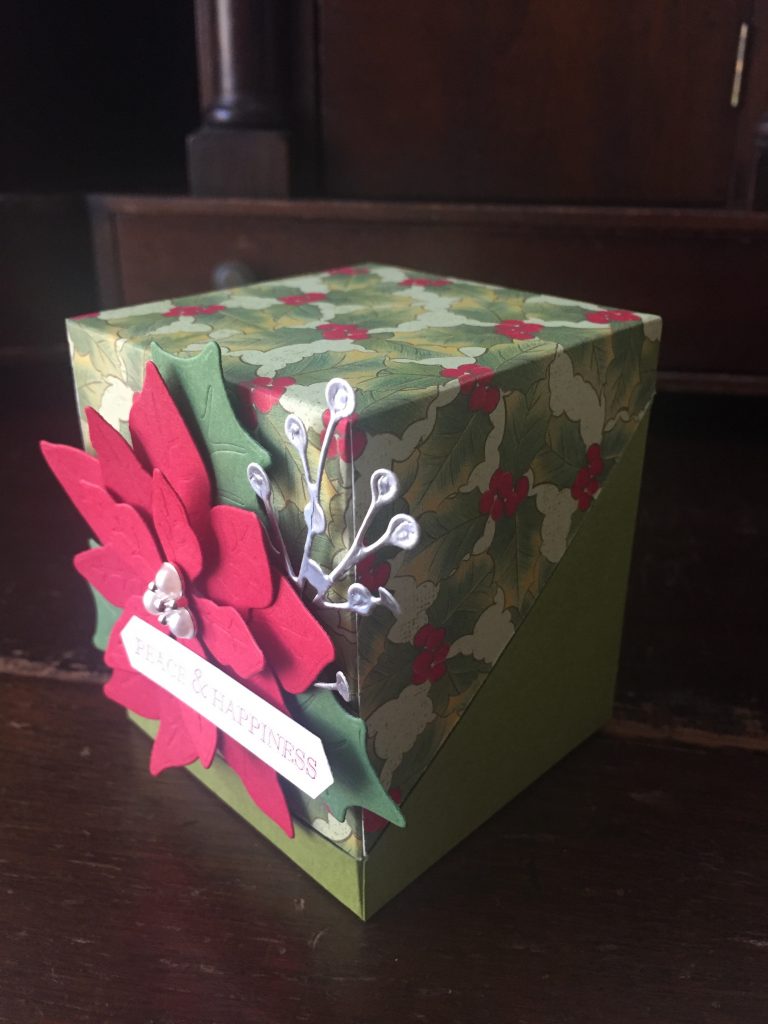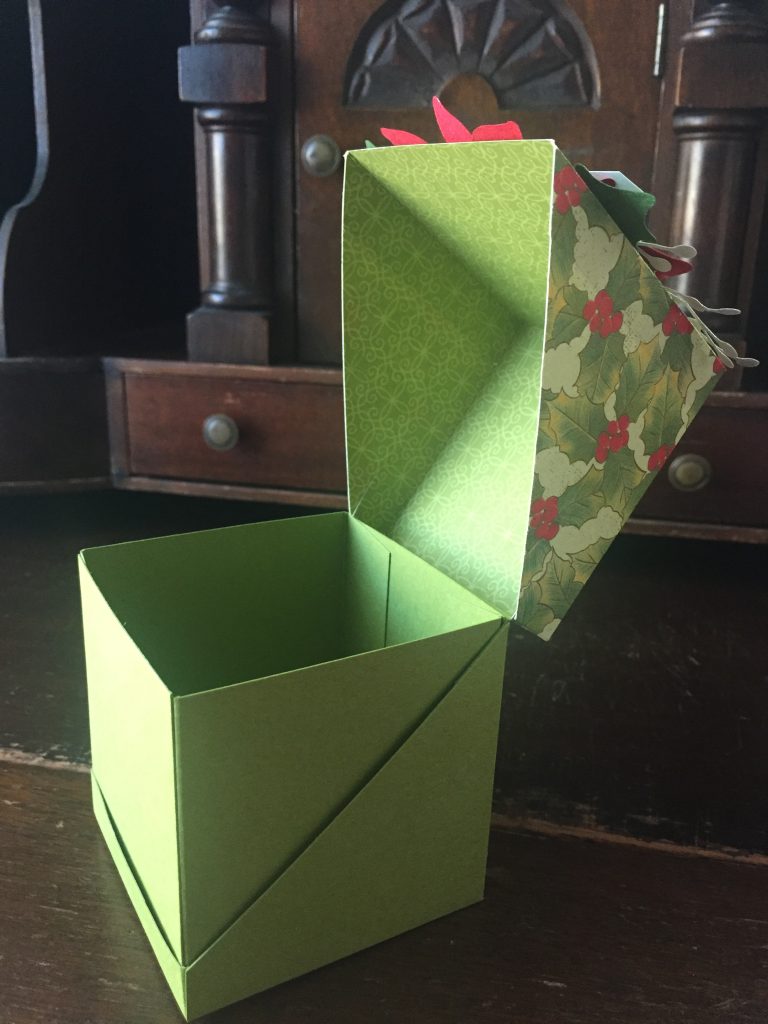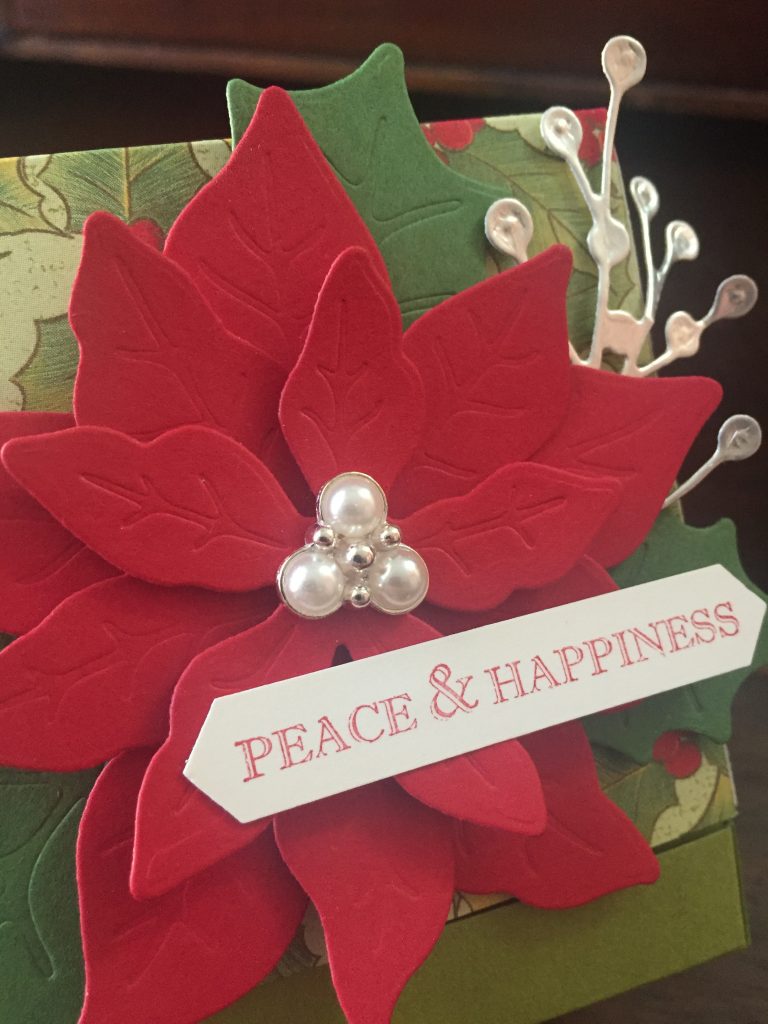 I can not get enough of this poinsettia. I am having a Christmas Stamp-A-Stack to-go class with this suite. We will be making 12 cards (4 each of 3 designs). Contact me for more information.
Up Next is Narelle Fasulo. Click the Next arrow below to hop over to Narelle. Like I said before, I can't wait to hop along and see all the inspiration! We have over 20 crafters in this hop this month! Plenty of inspiration for gift ideas and packaging. Happy hopping!