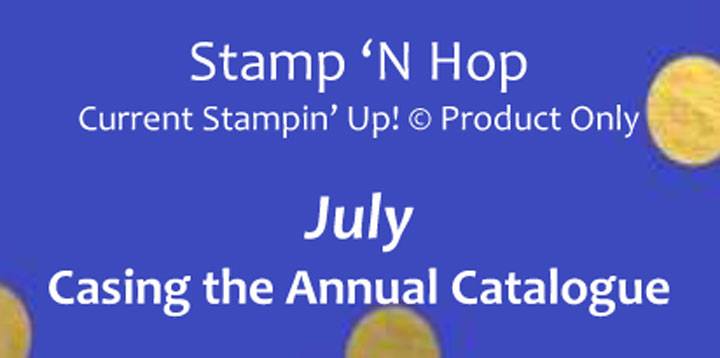 Welcome to this month's Stamp N' Hop! You are visiting Jenn Charles and we are casing the Annual Catalog!
Our catalog is full of beautiful projects from a very talented design team. I am honored to once again use it to get an idea. I've chosen to CASE a package instead of a card this time because I needed to wrap a gift.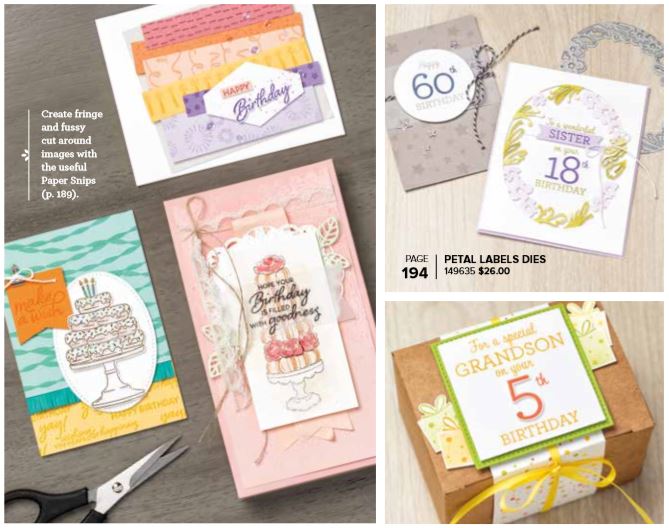 Choosing an idea from the catalog helps get the creativity going when I'm stuck with no idea! I love how the designer made this cute package for her 5 year old grandson. Even though I do not own this stamp set, I can take this idea and adapt it using something I do have.
I've used the Bird Ballad Suite to decorate a Mini Shipping Box. These boxes are adorable. They are 4″x3″x2 5/8″. They sell 8 boxes for $5. Here is my take on the box.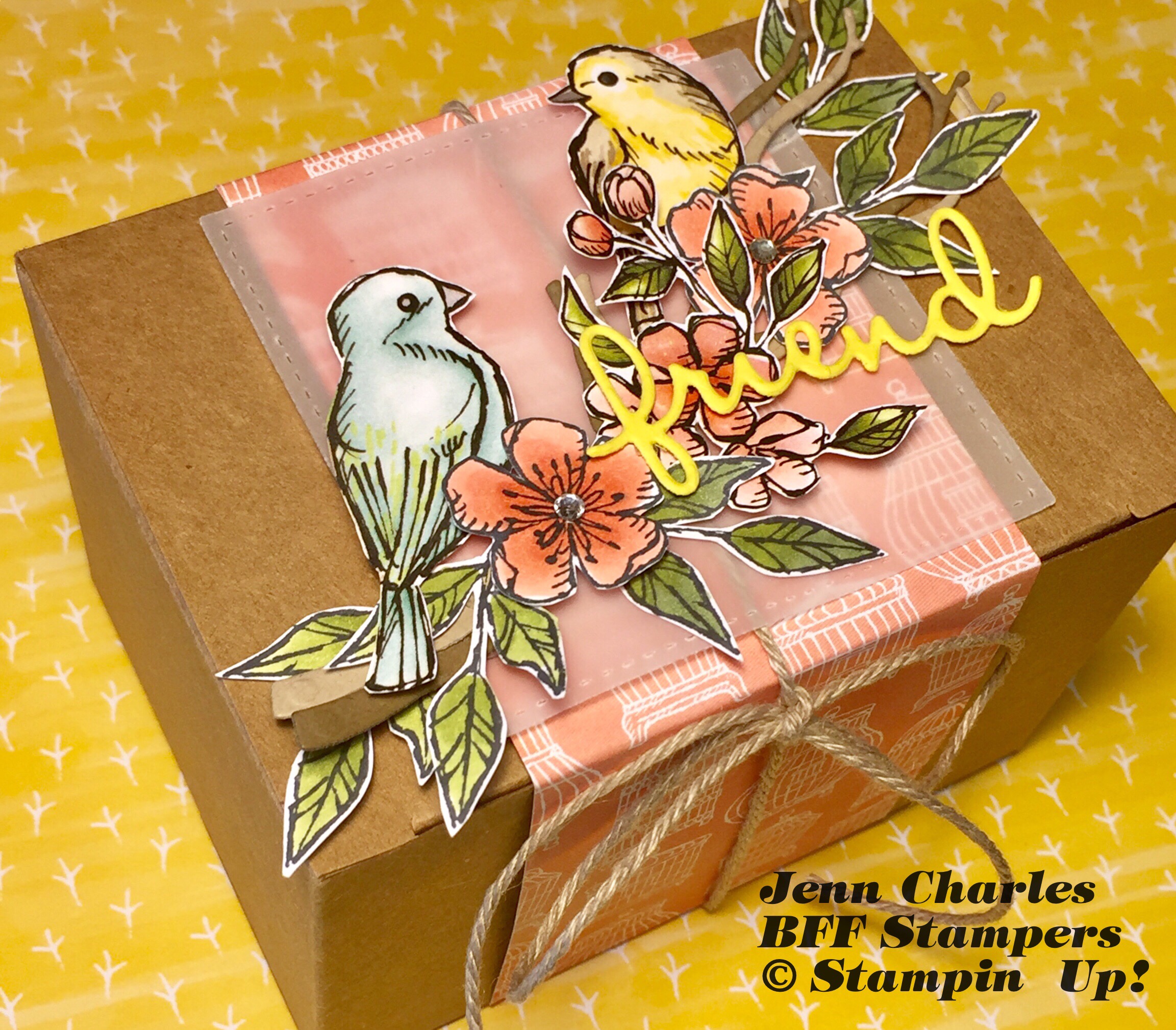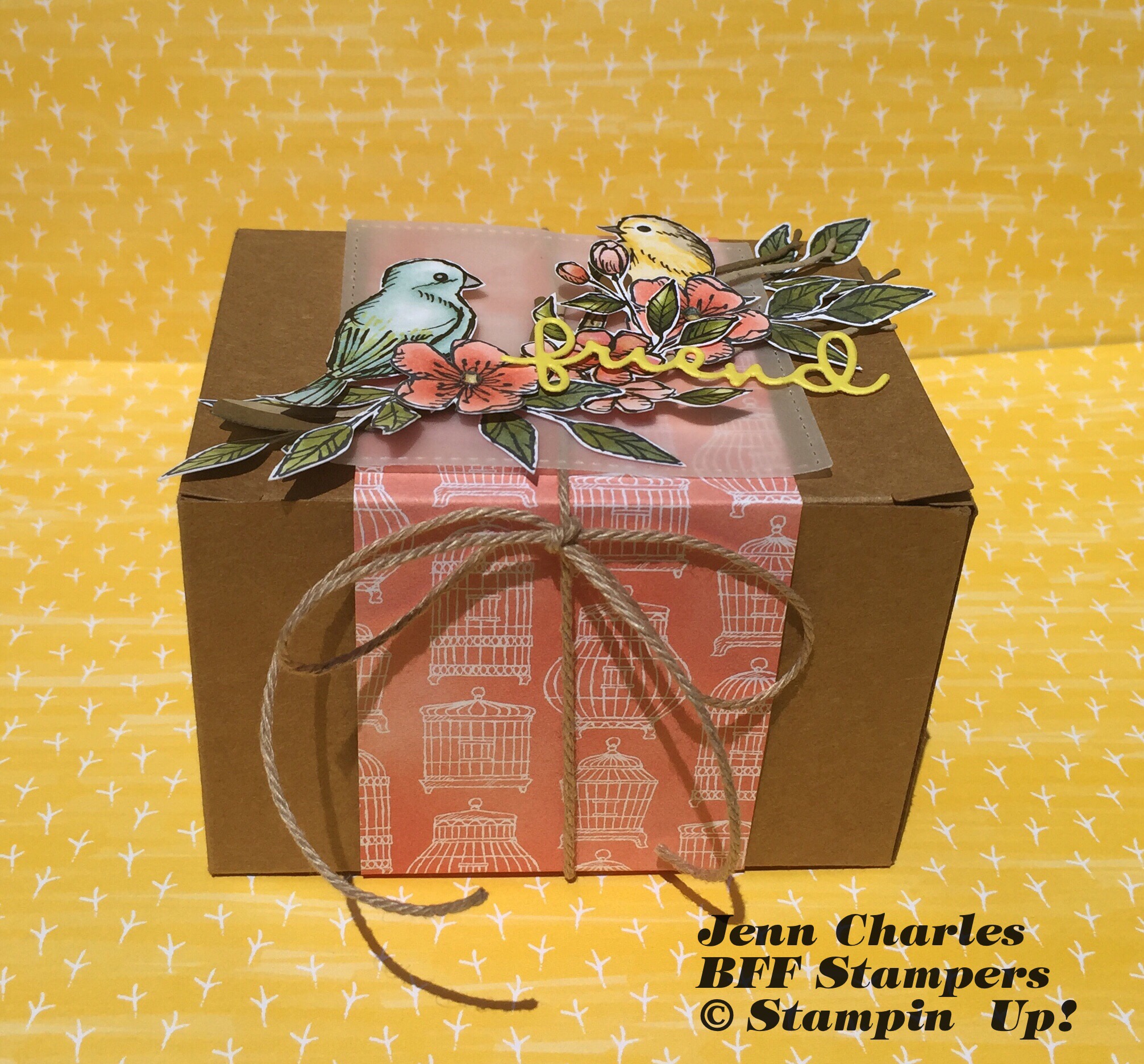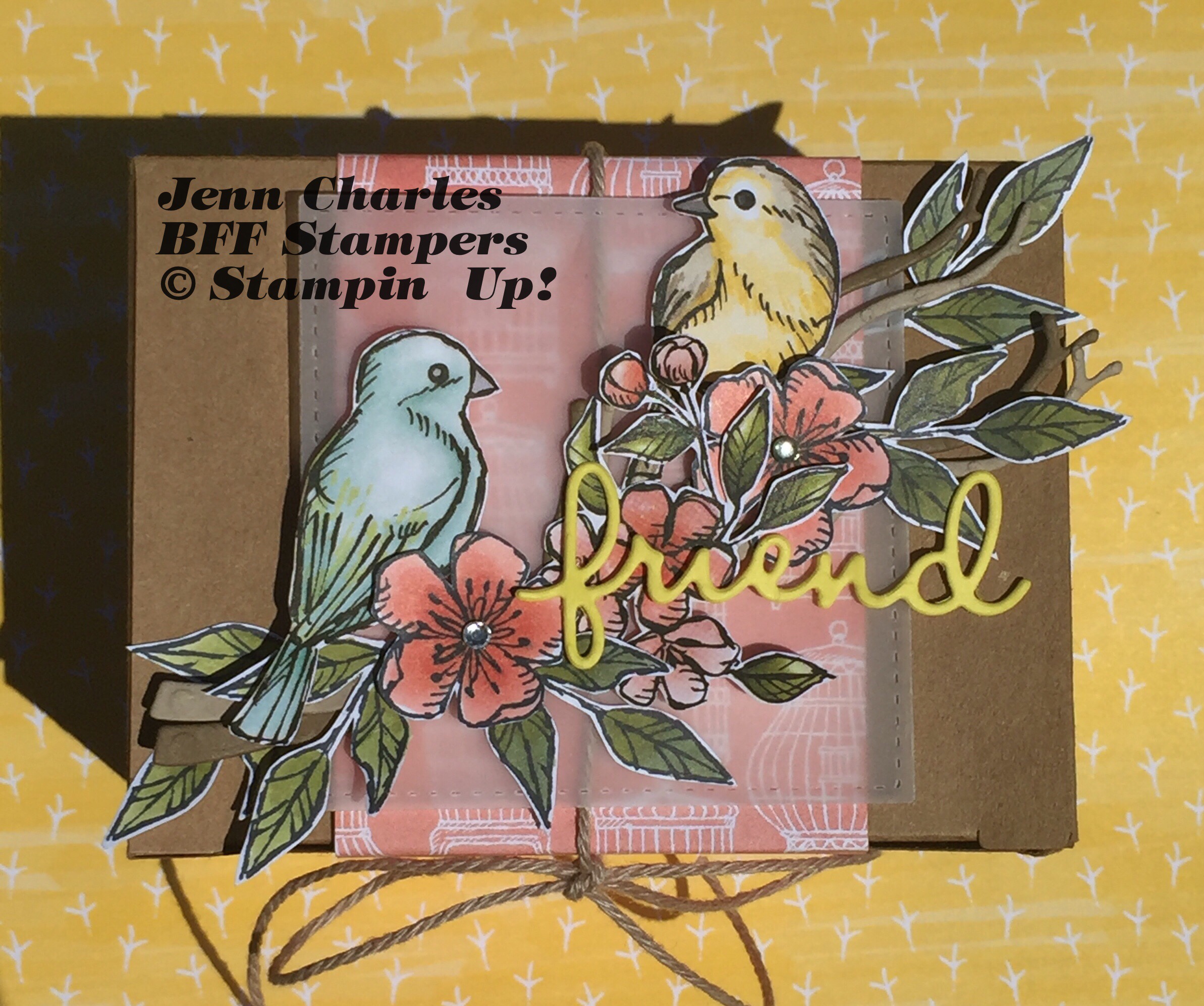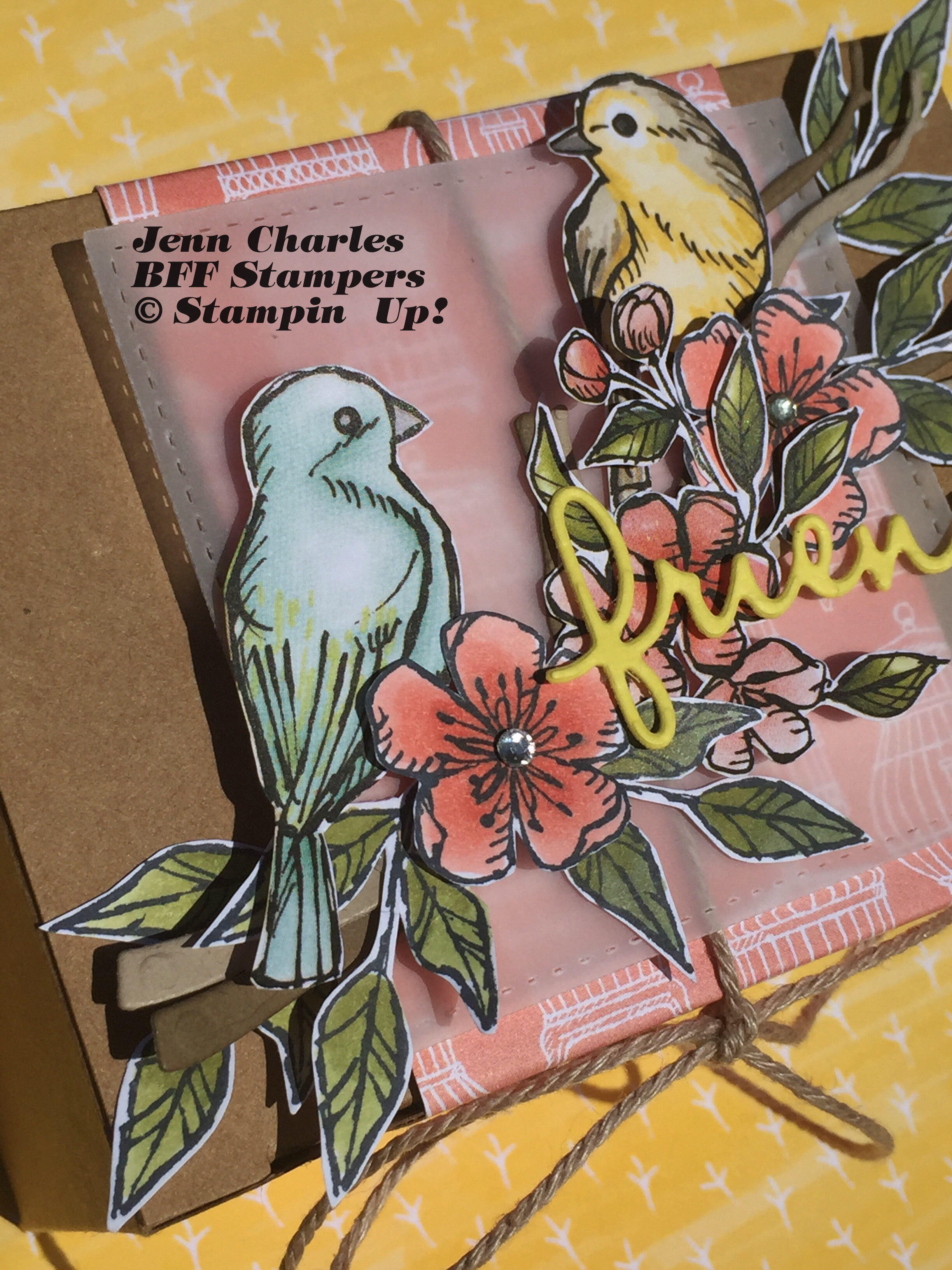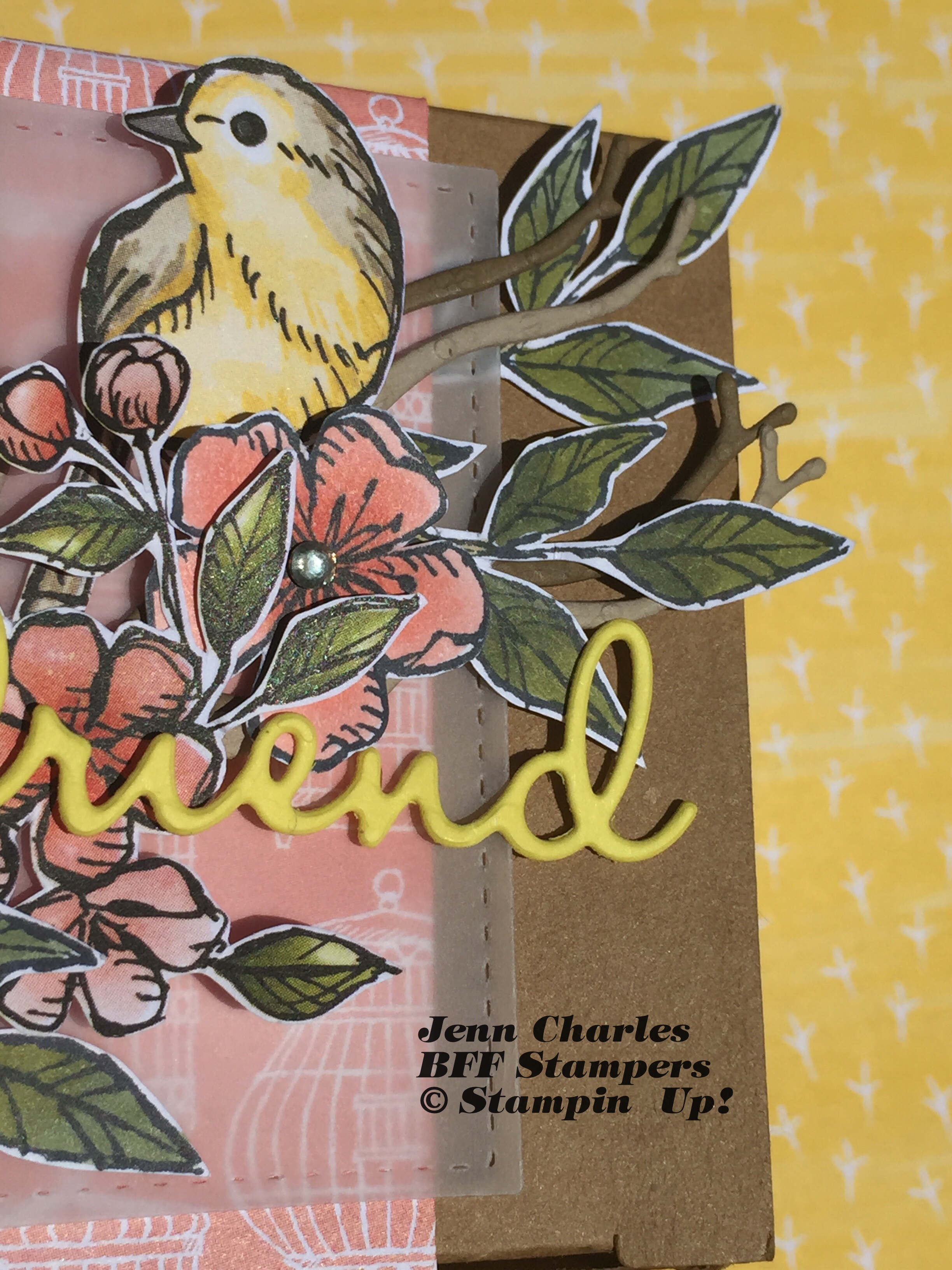 You can see how I CASEd her design in many ways. I used the Mini Shipping Box and wrapped the designer series paper around the box and tied a bow using twine. I used a square accent made from vellum on the top to frame my bird collage. I stamped and fussy cut out leaves for the corners where she has her gifts.
I hope you liked my alternate of the project on Page 63 of the catalog.
Next up is Linda Handford. I know she is going to have something delightful to share with us.
Thanks for hopping along,
Your BFF,
Jenn