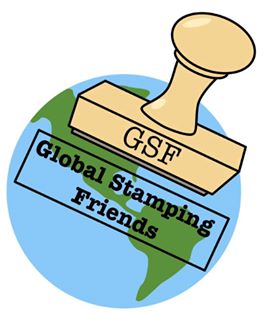 Hi and Welcome to the BFF Stampers blog. I'm so excited to be participating in our 6th Blog Hop.  All of these crafters are so talented and I'm blessed to be united with them.
Today on our blog hop we have a color challenge!  I hope you are inspired by the three colors we have chosen.  The colors are So Saffron, Rose Red and Wild Wasabi.  These colors are really beautiful together.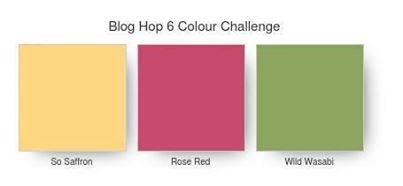 When I do a color challenge, I like to get out all the cardstock and ink of the colors that I have.  I play around and stamp different images but the thing that is in right now is watercoloring!  I have to admit, I am absolutely no good at watercoloring.  I've tried all the different techniques and I just can't get it right.  So for this card, I pulled out my trustworthy Watercolor Wash background stamp.  You can't go wrong with a built in water color look.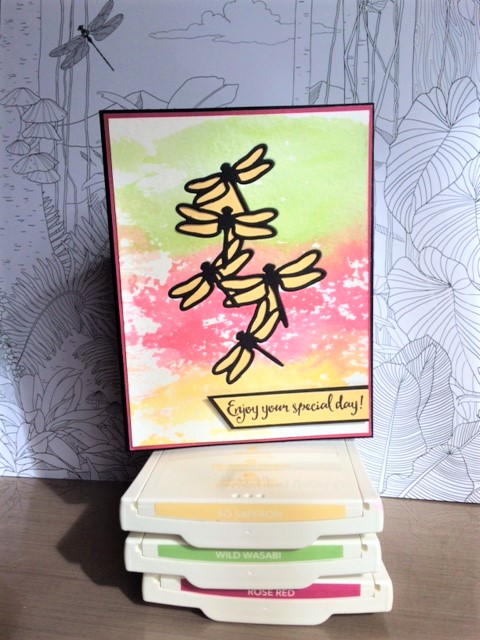 Doesn't that black really make the colors pop?  I used my Aqua Painter and dampened the whole stamp first, then I squeezed a little ink onto the lid of the stamp pad and used my aqua painter to paint the layers onto the stamp.  Then stamped it onto watercolor paper.  And it's watercolored.  And I liked it!  And yes, I'm pleasantly surprised!
I think these dragonflies might be my favorite set from the new catalog.  The background paper I used in the photo is called Inside the Lines Designer Series Paper.  It is a Sale-A-Bration product that you can get for FREE with a $50 purchase.  It's 12 sheets of black and white scrapbook paper, perfect for coloring!  What is your favorite product from the new catalogs?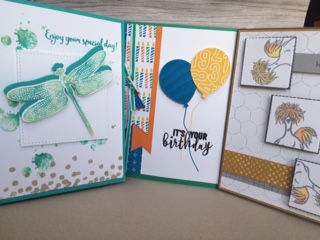 This Saturday, Feb. 4th I'm having the Occasions Kick Off Stamp Camp.  We will be making these cards plus a surprise Valentine Card and demoing some fun product.  We might even get to color some of that paper from above with the new Watercolor Pencils!  It starts at 6 p.m. at Sew Easy Studio here in Ramona.  Check out the Facebook Page at BFF Stampers and click on Events.  Don't forget your adhesive and paper snips.
Thank you for joining me on the hop!  Next you will enjoy the creativity of Kimberley Anne Morris.
Happy Stamping,
Jenn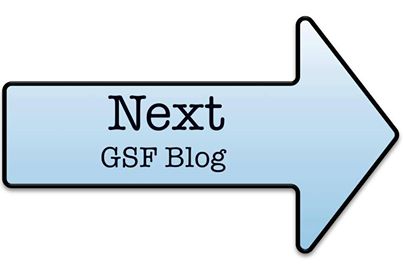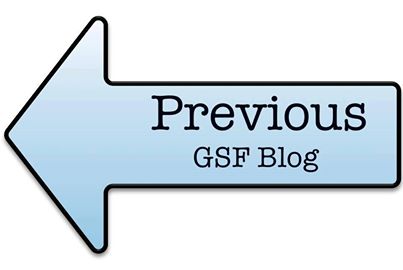 Here's a list of all the blogs participating in case you get lost 🙂
1. Sarah McDermott www.papercraftartistry.blogspot.co.uk
2. Hannah Jones www.hancraftedcards.com
3. Angélique Stempelkeuken www.stempelkeuken.blogspot.com
4.Kristie Neal Walthall www.Kwcrafts.wordpress.com
5. Christine Wrede www.stempeltamtam.blogspot.com
6. Jenn Curtis Charles Www.bffstampers.com  <———–YOU ARE HERE
7. Kimberley Anne Morris www.procrastistamper.blogspot.com
8. Anja Reuss www.stempelitis.de
9. Marieke Bart www.MintyMik.blogspot.nl
10. Claire Napper www.cluxycrafts.blogspot.com