I hope you had a wonderful three day weekend. I finally got a date with my hubby that was long overdue. We went to go see the new DC comic movie, Suicide Squad and we loved it! We are definitely a Marvel family but we really do like any superhero movies, villians or good guys.
Now onto my very first love, papercrafting (lol!). I love this new Christmas tag kit that was released in the new Holiday Catalog on September 1st. It is so easy to put together and it's adorable! I also think this tiny tin is just something I can not live without! The Tin of Tags stamp set that you purchase to coordinate with the kit has the perfect font. I would have bought this stamp set whether it went together or not. It has all the most perfect sayings for Christmas tags.
One thing I really like about our kits is that Stampin' Up! provides YouTube videos of how to put the kits together along with the instructions that comes in the kit. So whether you are a visual learner or can just follow directions on paper, this will be easy as pie! Pumpkin pie? Is it time yet!?
Here is the video from Stampin' Up! to show you how easy these tags are to put together.
Click here if you'd like to purchase the Tin of Tags Kit and here for the stamp set.  We will be hosting a Tag Class on Tuesday, October 23rd, so if you'd like to come use our inks and stamp set, then RSVP on our FB page and click under events.  The cost for the event will be $26.  That will include the Tin of Tags Kit with tax and shipping.  We will provide the ink, Tin of Tags Stamp Set, and the adhesive you will need.  If you'd like to own your own stamp set, the cost will be $51, which will include your Tin of Tags Kit, your own Tin of Tags Stamp Set with tax and shipping.  You will have access to our ink and adhesive.
Hope you can make it!  Happy Stamping!
Jenn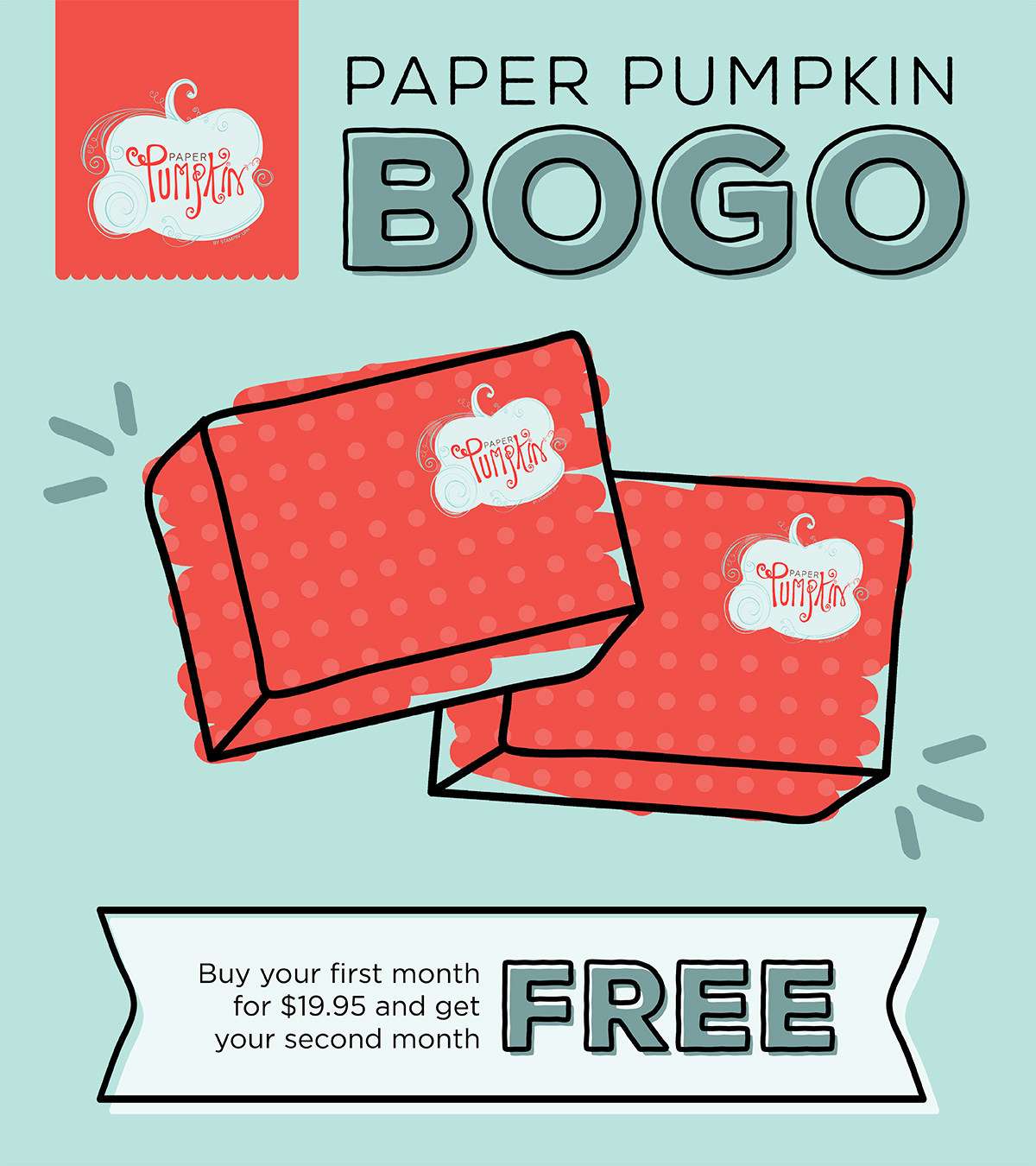 It's BOGO time! Buy your first month of Paper Pumpkin and get your second month FREE! Sign up at PaperPumpkin.com and use BOGO for the promo code.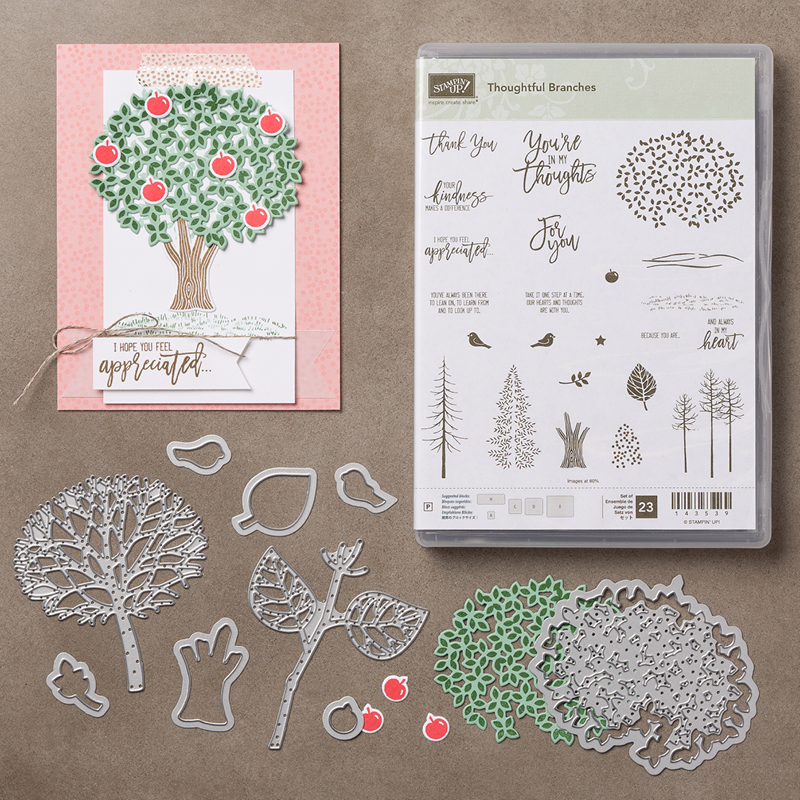 Thoughtful Branches Stamp Set and Thinlit set is still available while supplies last!  You don't want to miss this very versatile stamp set.  You can also purchase them together as a bundle for a 10% discount.