Welcome to this month's Stamp N' Hop Blog Hop. You are visiting Jenn Charles. I hope you have enjoyed the hop so far. Feel free to leave comments on the blogs, we love to hear from you.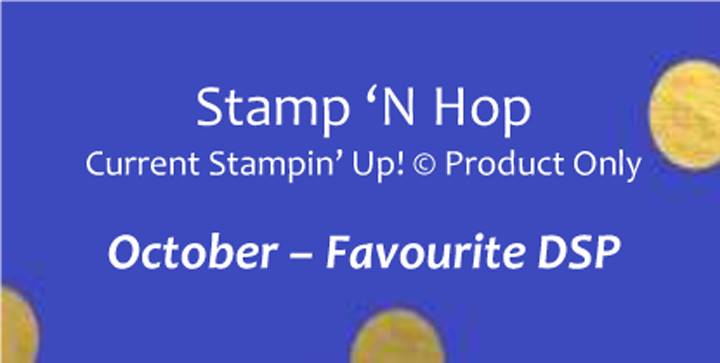 This month's theme is our favorite designer series paper(dsp) which is perfect because of the sale we are having this month! Did you know that 15 different designer series papers are on sale for 15% off?

The card I have made for you is a great way to show off both sides of the dsp when you can't decide which is your favorite. My little secret is that sometimes I won't use a dsp because it's so beautiful on both sides and I just can't bear to hide one of them. If that's a problem that you have also, this card will be perfect for you!
This morning I woke up and it was 65° and it was so perfectly fall and cold! So to say good-bye to the heat (which let's be honest, isn't really the end) I've decided to make a tropical drink card using the Nothing's Better Than Bundle with the Playing with Patterns dsp. This dsp is so colorful and bold. I really do love it!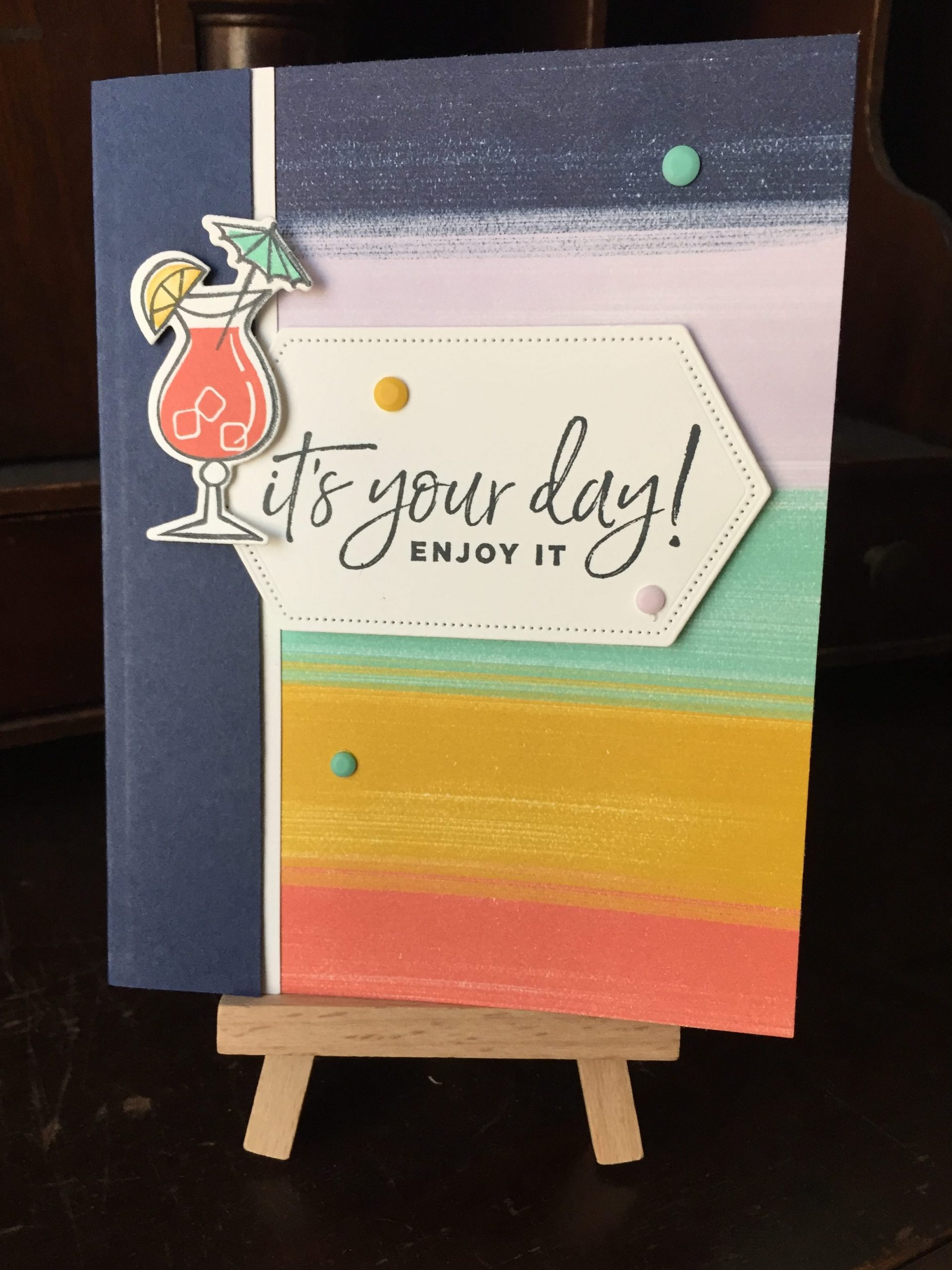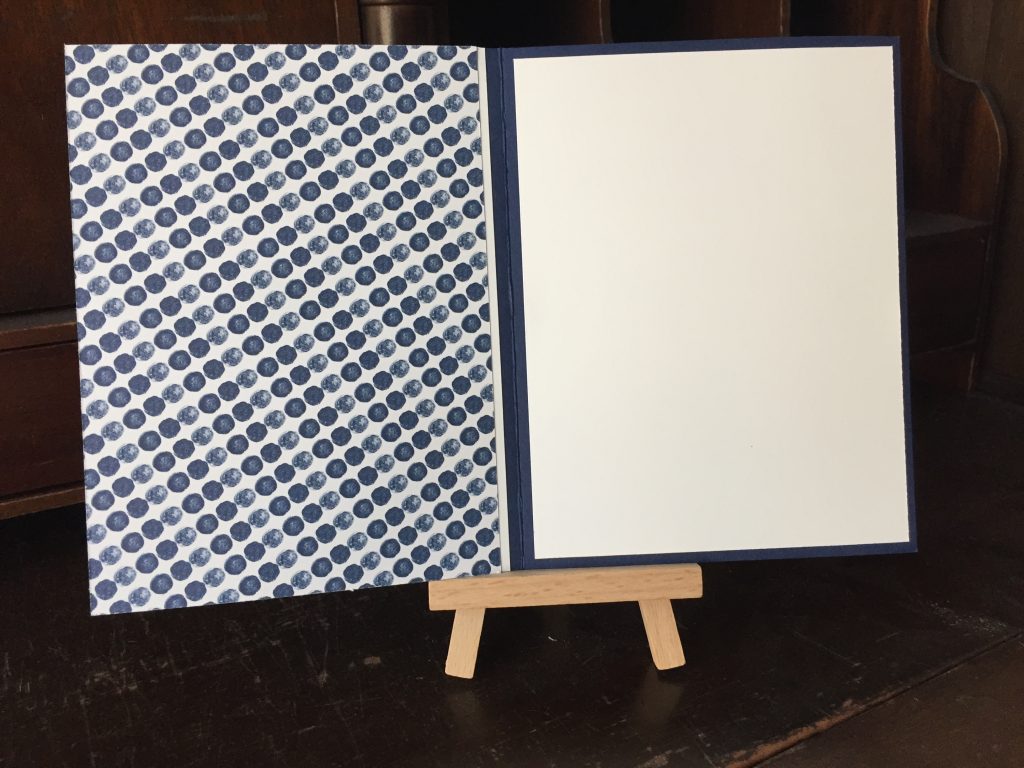 Card directions:
Night of Navy Cardstock: 5 1/2″ x 5 1/4″ scored at 1″ on the 5 1/4″ side
Whisper White strip: 1″ x 5 1/2″
Playing with Patterns dsp: 4″ x 5 1/2″
I embellished using the Stitched Nested Label Dies, Nothing's Better Than Bundle and Happiest of Birthdays stamp set for the sentiment but you could embellish however you wish.
I adhered the white strip to the inside of the flap and then adhered the dsp so that the white was showing on both sides. Now you can see your dsp on both sides of the card! It really is a wonderful way to "save" both sides.
I hope you enjoyed my card. You are visiting Jenn Charles, up next is Narelle Fasulo. I can't wait to see what amazing project she has made using our designer series paper!