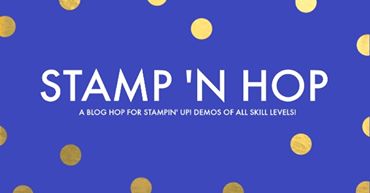 Welcome back to another Stamp 'N Hop with demonstrators from all over the world showcasing MASCULINE products this month.
I have to admit, I struggle with the masculine side of crafting.  I love bling, ribbon and flowers.  I've been wanting to make a card for my husband to say thank you for working so hard for us everyday.  He loves everything water from fishing to surfing so today I am making a project using the stamp set, Waterfront.  I also used the Hardwood background stamp to get some woodgrain look on the card.  I got my inspiration for this card from a fabulous Stampin' Up! demonstrator, Kelly Kent.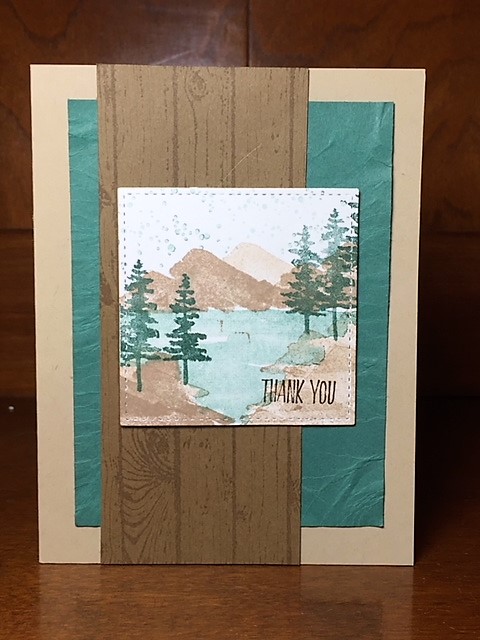 I broke the fibers in a piece of Tranquil Tide cardstock to make it look crumpled or "rugged".  I stamped off the Tranquil Tide ink to make the water a lighter color.  I love Tranquil Tide because of the blue-green look and it can be used either way.  A list of supplies is down below.
Thank you for stopping by.  Please hop along to the rest of the talented crafters.  Up next is Laura Mackie.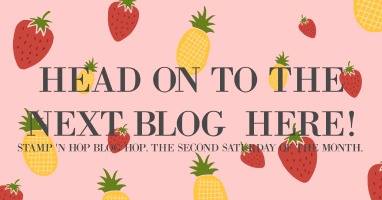 UPCOMING CLASSES (RSVP on FB at BFF Stampers):
August 11th – Stamp Camp 6 p.m. – 9 p.m.  RSVP by August 10th
August 17th – Team BFF Appreciation Dinner
August 19th – Mini Album Product Class 2 p.m. – 5 p.m.  RSVP by August 12th
August 25th – Holiday Extravaganza – 10 a.m. – 1 p.m. RSVP by August 16th