Welcome back to Stamp 'N Hop's monthly blog hop. You are visiting Jenn Charles with BFF Stampers. This month we have a color challenge. I had so much fun with these colors.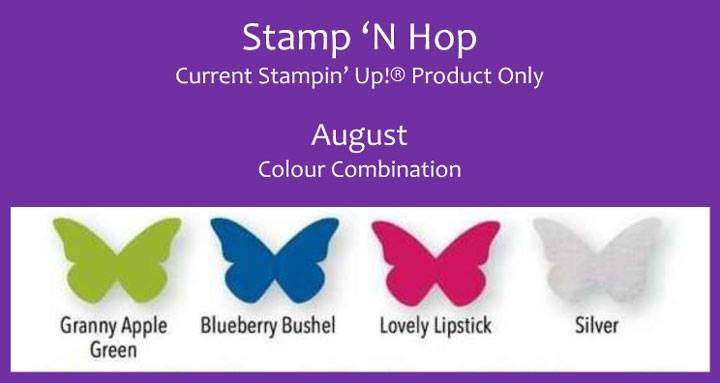 I decided to make my own designer series paper using strips of cardstock in the permitted colors. I loved how it turned out and then I had to find something to go with it! I tried flowers but they just weren't working out for me. A cake is always the answer, especially to celebrate a birthday!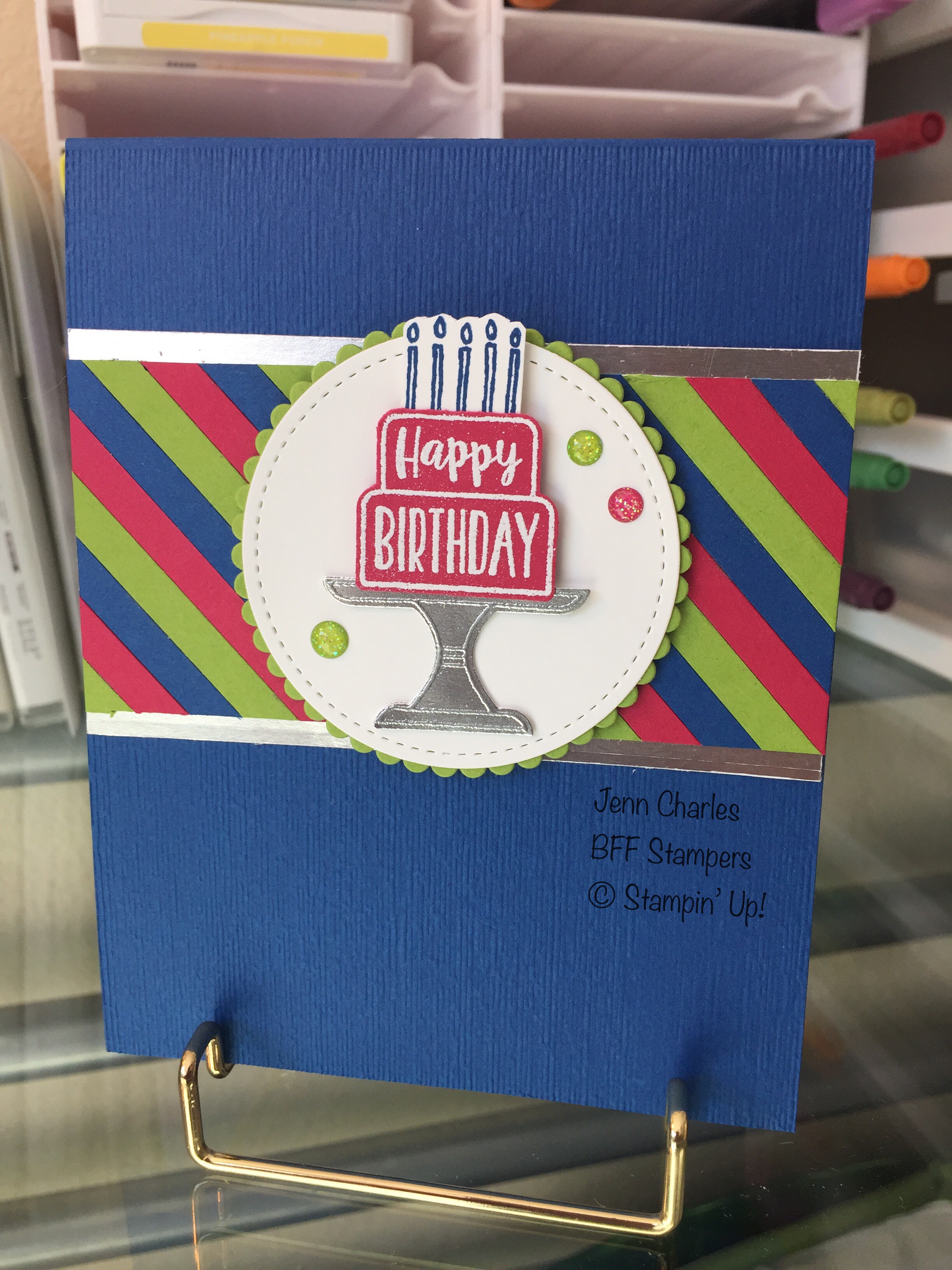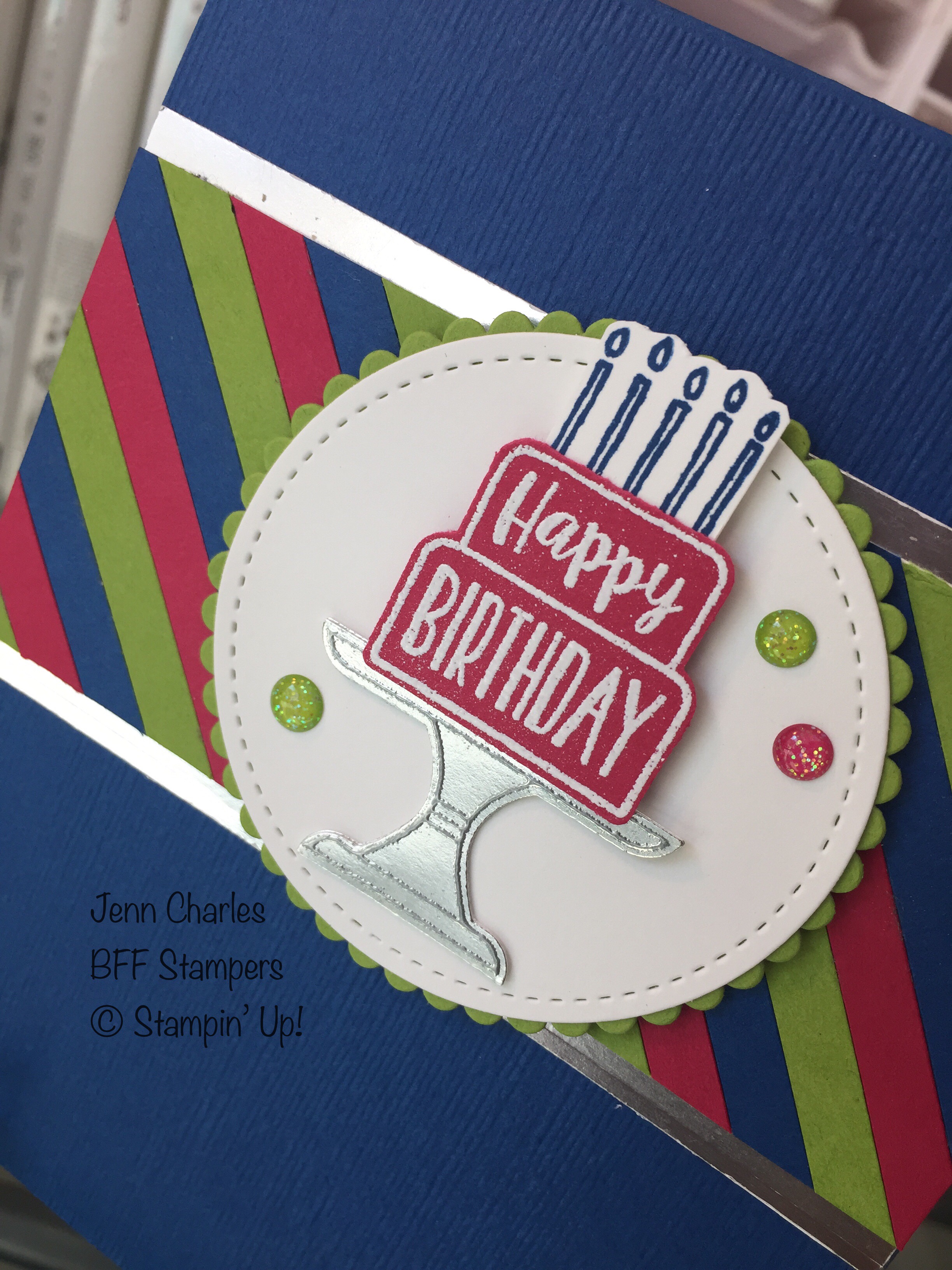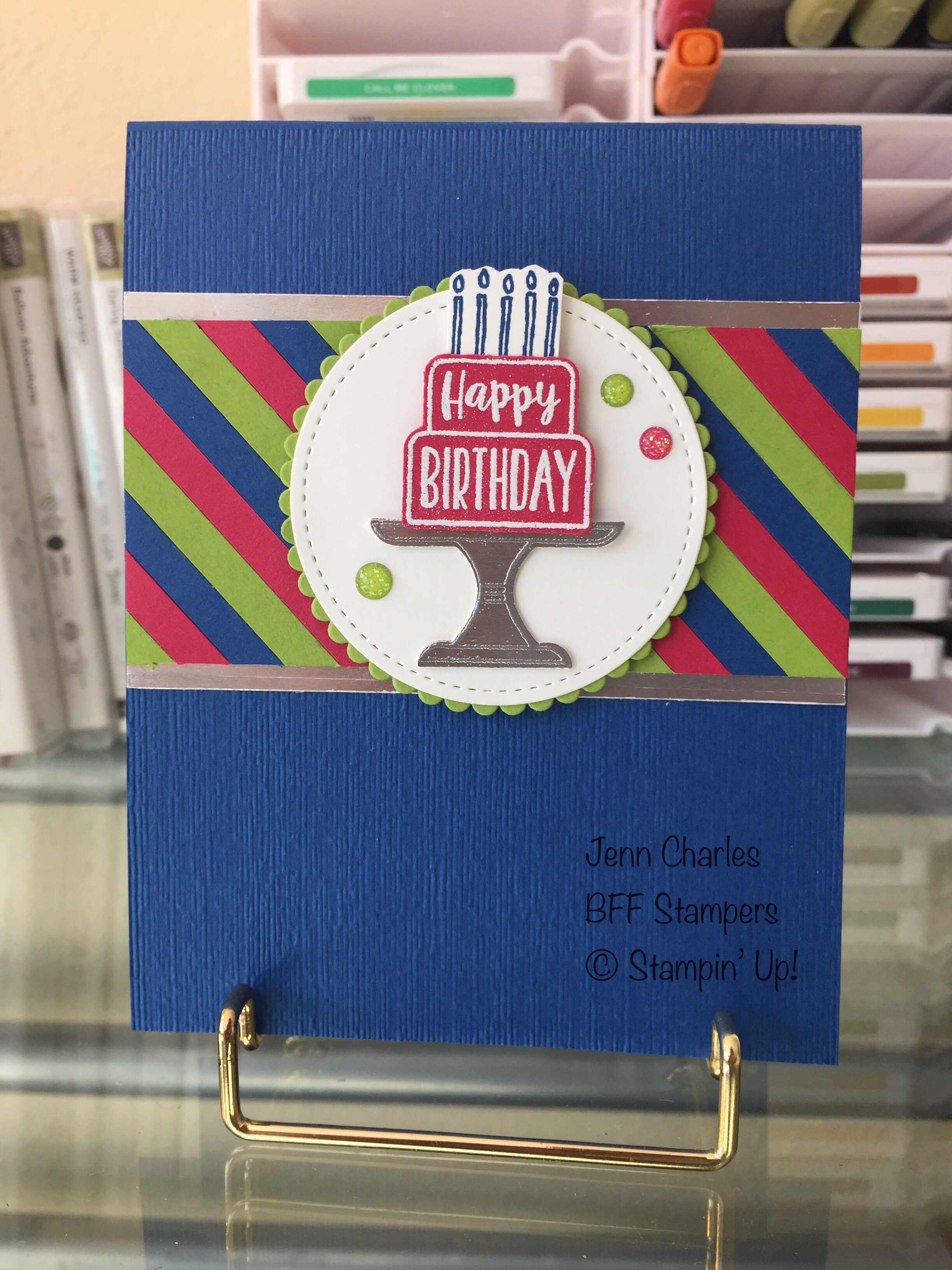 I used the stamp set called Piece of Cake and the coordinating punch. I embossed the cake stand in silver embossing powder. I just love how it turned out.
I've included all the products I've used below.
What do you think? Are these some colors you'd like to try out? Leave a comment here and head over to my Facebook page and hit the LIKE button and I'll mail you 3 cards using the colors from today!
Thank you for hopping along with us today. I hope you were inspired by these bright colors. Up next is Narelle Fasulo. Click the Next arrow below. I know you will see something fabulous!
Your BFF,
Jenn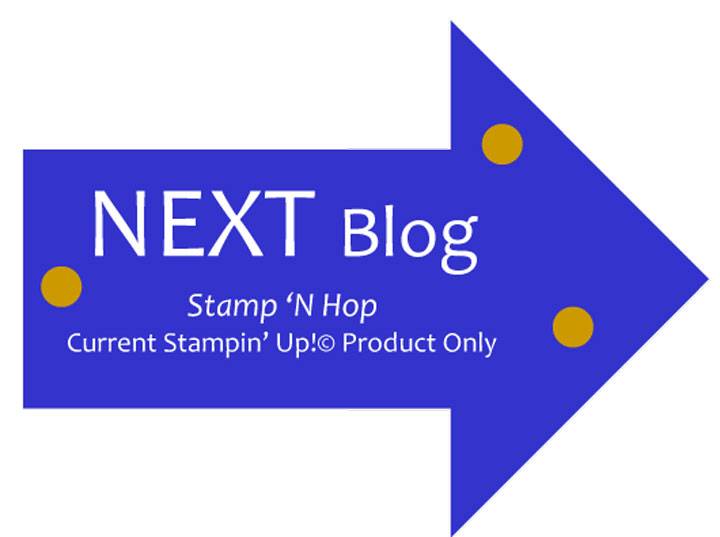 ---
Would you like to save 20% on everything you order from Stampin' Up!?
Who wouldn't!? During the month of August, you can get $155 worth of Stampin' Up! product (including Holiday Catalog items that aren't even out yet!) for $99! Plus receive another $10 of FREE product in September! That's 36% of product for FREE! And then you can save 20% on anything else you buy through January 2020.