Welcome to the monthly Stamp N' Blog Hop. This month's theme is all about Christmas of course! You are visiting Jenn from California in the United States. Thank you for dropping by.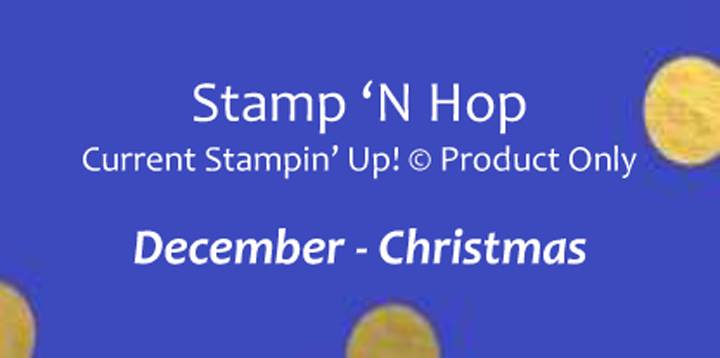 I started doing 12 Days of Christmas lives on my FB page and one of the projects I will be creating is this 6 pack nugget holder. It's a great gift size for those in your office, school friends, teachers, delivery workers, nurses, etc. A fun little treat to say thanks. You can join me Live to catch all the treats and projects I'm doing on my facebook page at BFF Stampers.
I've used this Classic Christmas Designer Series Paper which only comes in three colors but coordinates perfectly.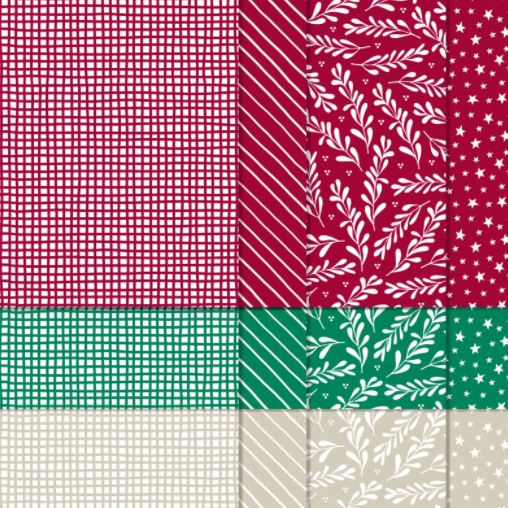 Although it only has three colors, it has 8 different patterns! Along with the ones above it also has holly berries, pine trees, a criss cross-y pattern and the dots you see below.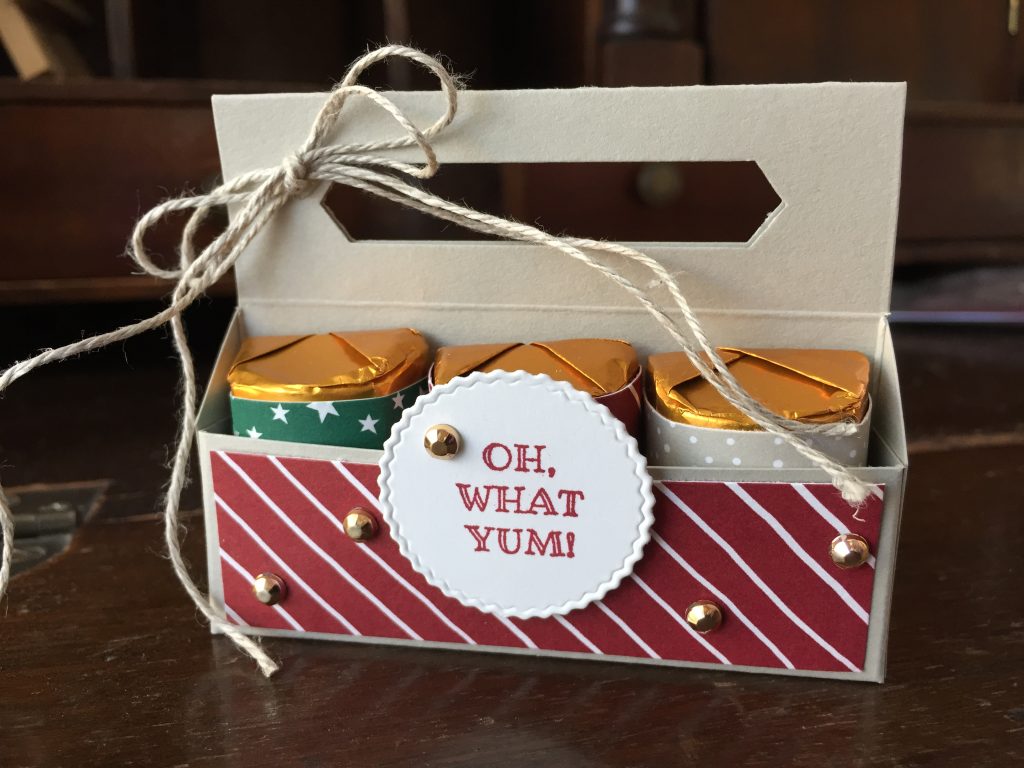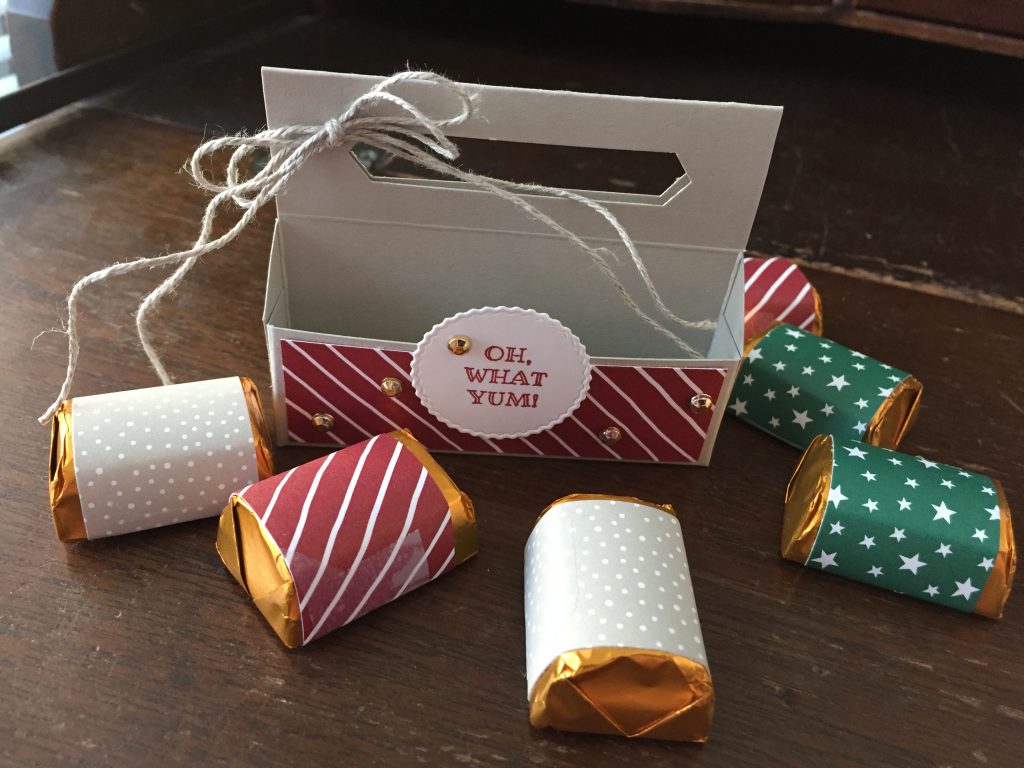 This little treat holder doesn't take much paper at all and you could make many of these at a time.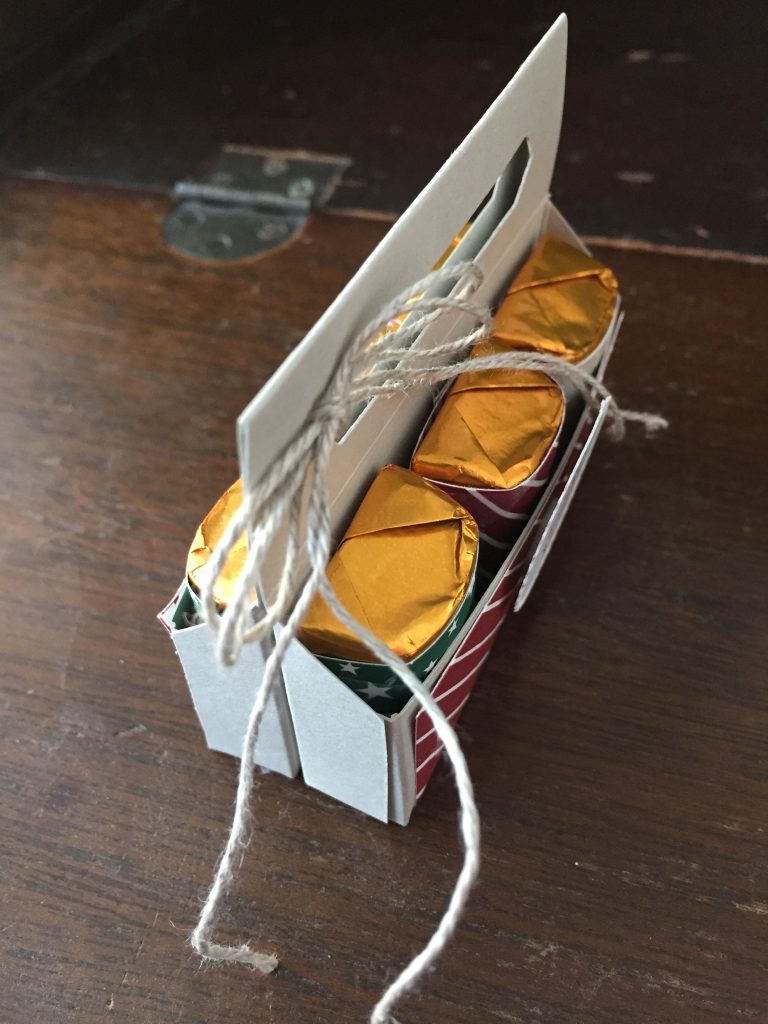 I doubled up the twine before tying it into a bow and attaching it with a glue dot.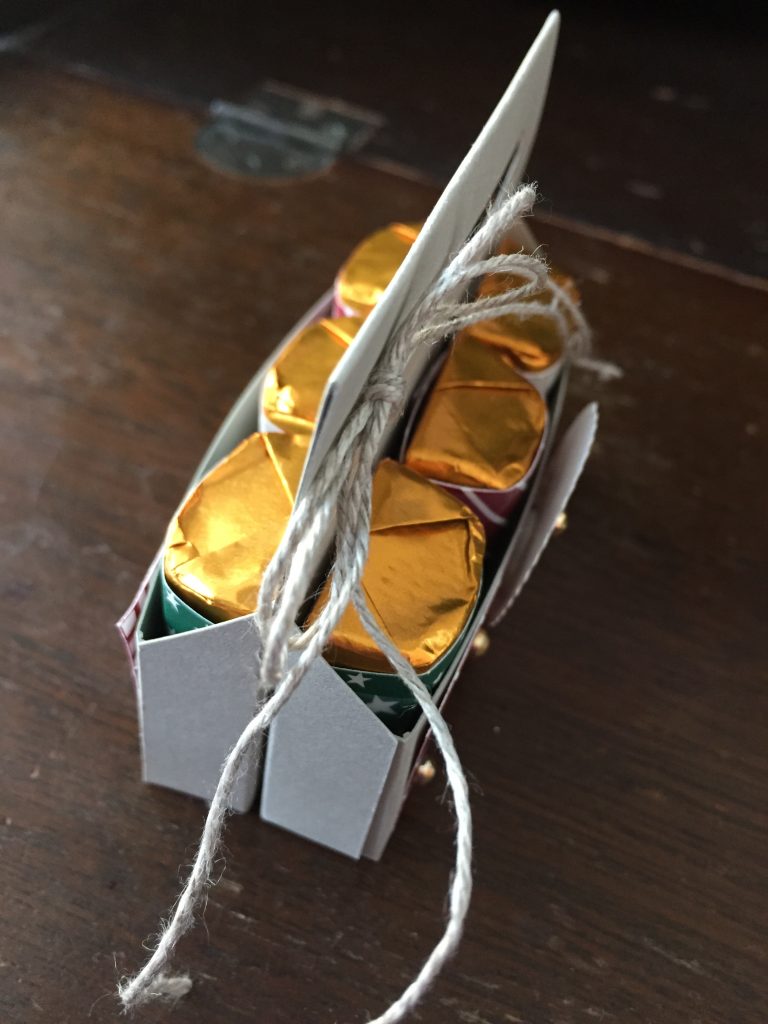 Directions (in inches):
8 x 4 Sahara Sand cardstock
2 pieces of DSP cut at 2 7/8 x 7/8
6 pieces of DSP cut at 1 x 3
Score the 8 inch side at 1, 1 1/2, 3, 5, 6 1/2 and 7. Flip the paper over and score at 4.
Score the 4 inch side at 1/2 and 3 1/2.
Snip the sides. See Photo 1.
Fold in the middle and punch a handle using the Classic Label Punch. Then adhere the top and middle back together. See Photo 2.
Fold up the sides and adhere into place.
Snip the side piece diagonally. See Photo 3.
Adhere the 2 7/8 x 7/8 DSP pieces to the sides of the box and wrap and adhere the 1 x 3 DSP pieces to the nuggets.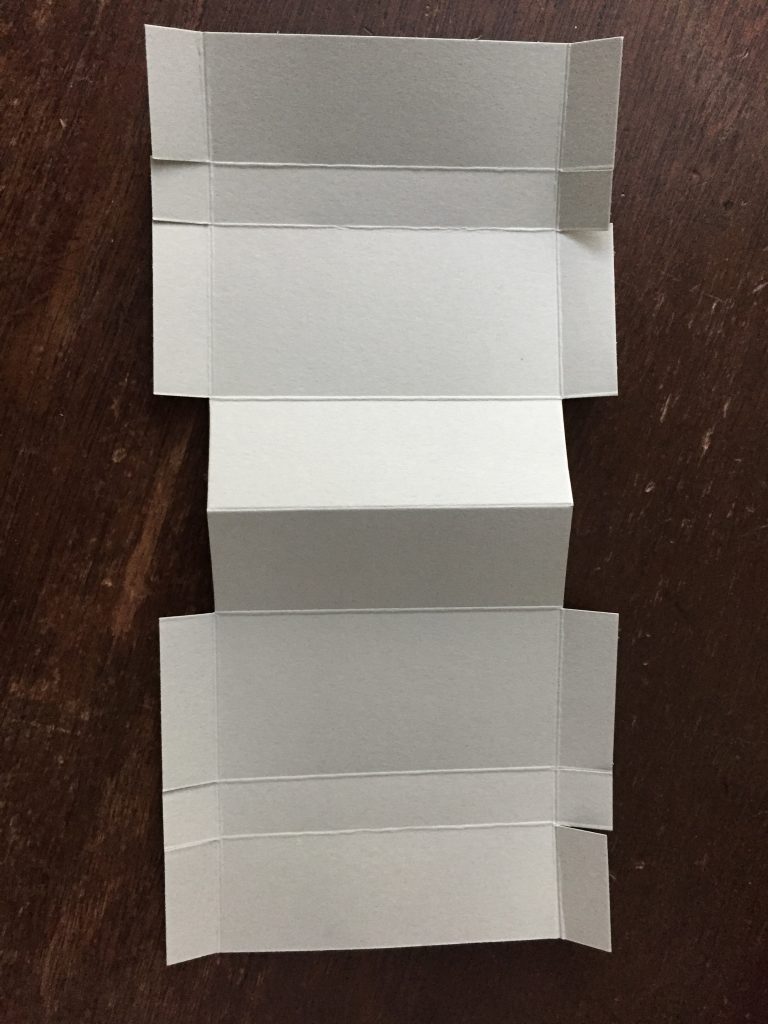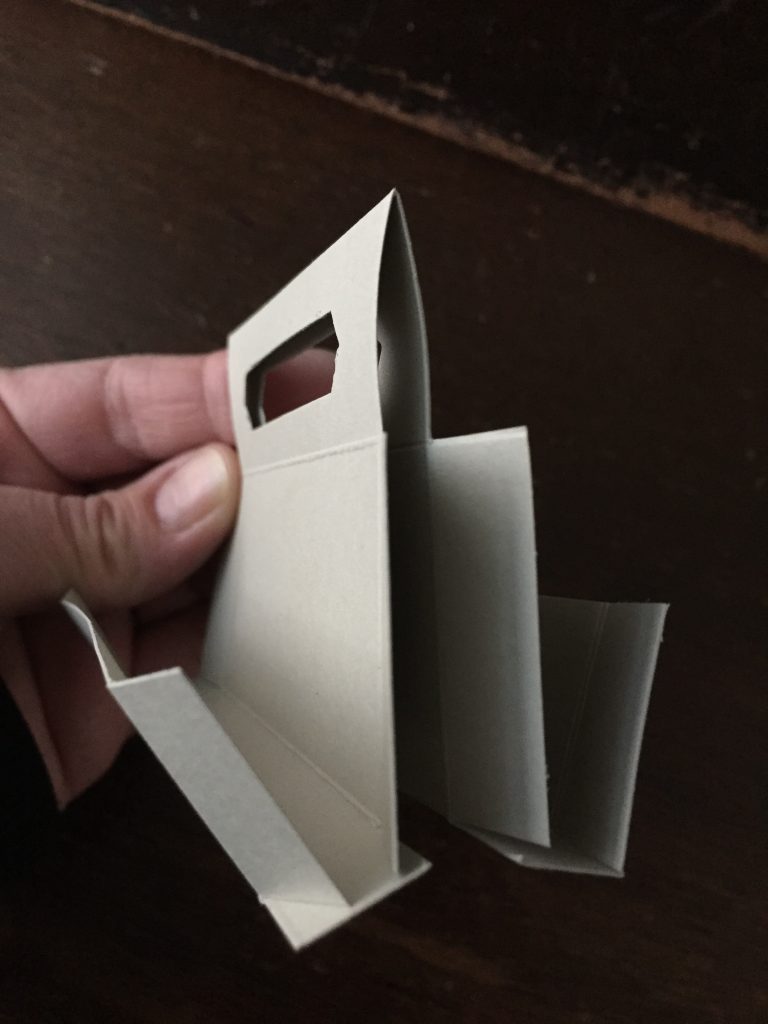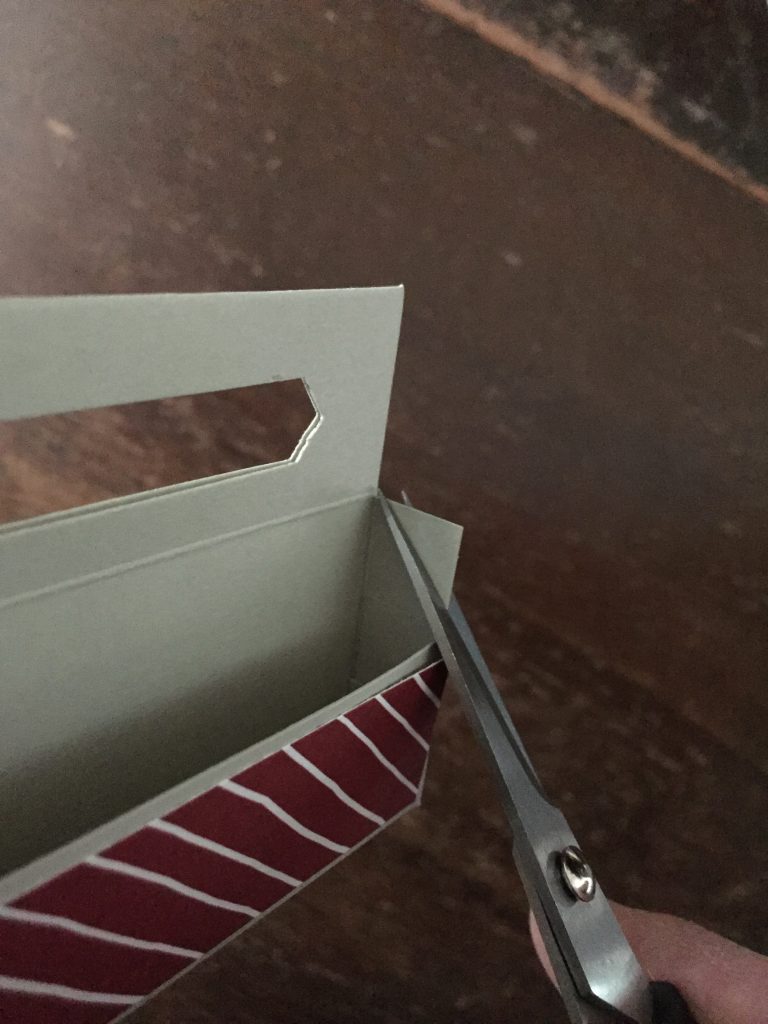 These nugget holders can be for any event or holiday. Just change up the paper and colors! I hope you got some inspiration to make a few of these and share some love/chocolate with those that need it!
Thank you for joining us today. Up next is Narelle Fasulo. Her projects are always so amazing. Hop along to everyone, leave some love and get all your Christmas inspiration for the holidays!