Welcome to April's Stamp 'N Hop Blog Hop! You are visiting Jenn Charles at BFF Stampers. I am excited about this month's them which is CASEing from Pinterest! I love CASEing projects because everyone out there is so talented. To CASE means to Copy and Share Everything. I'm very humbled when people choose to CASE any of my projects. Sometimes it's even fun to CASE something you've done yourself in the past. But this month's theme is to CASE from Pinterest and wow, there are SO. MANY. OPTIONS!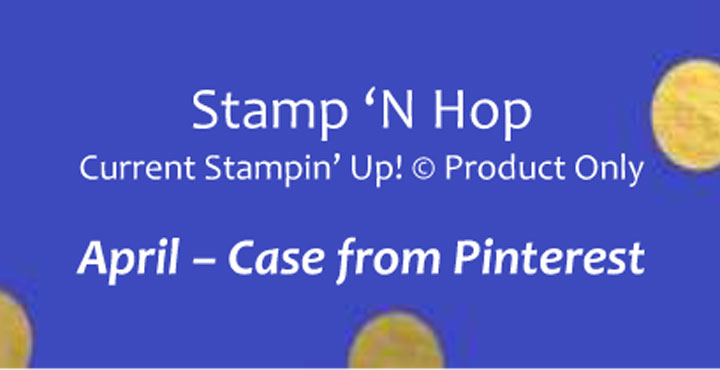 I've seen all over Pinterest these beautiful cards inspired by Bruno Bertucci. Kylie (his wife) had him do a video to show us how the Scrappy Strip Technique is done. I had to try it.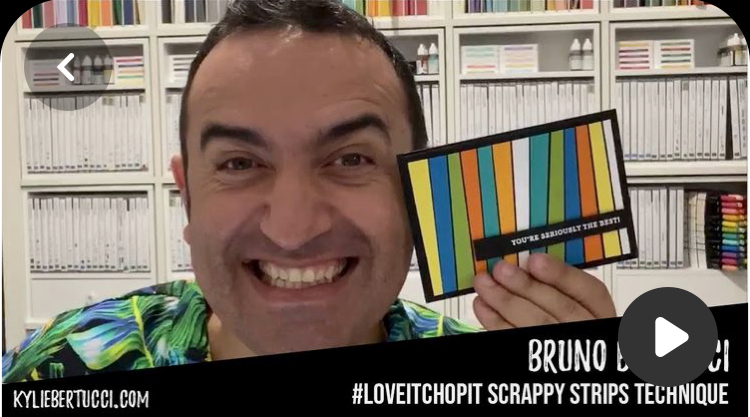 Today is a dark and dreary rainy day so I've used shades of blue for my first card.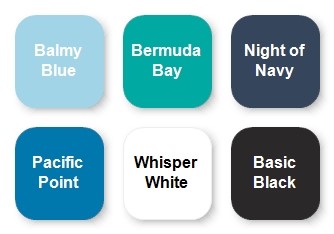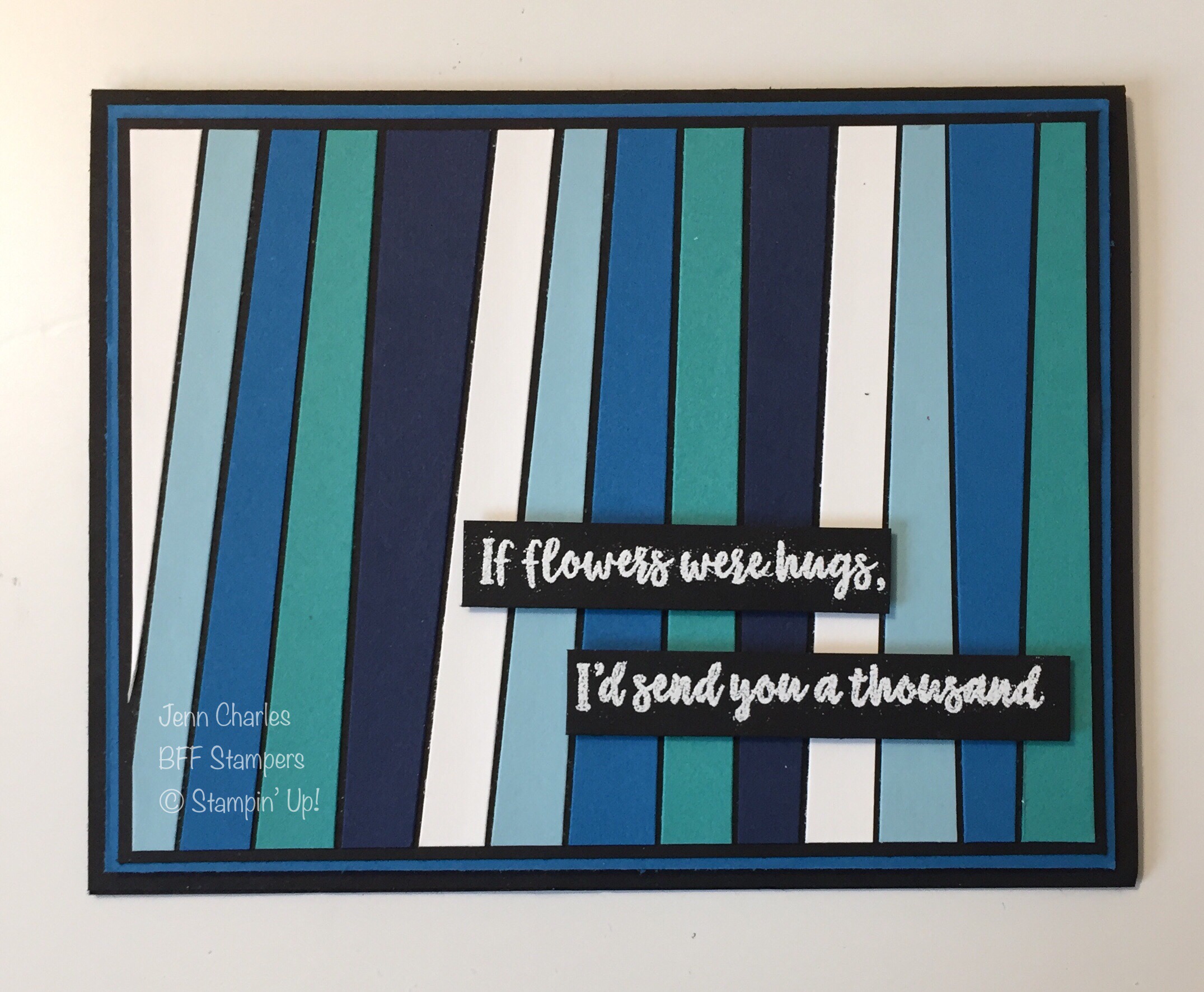 I also wanted to make a bright card so i used these colors. Aren't they gorgeous!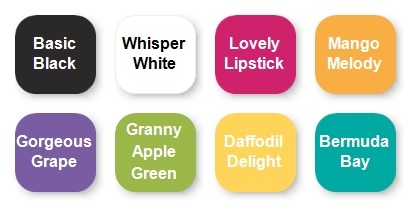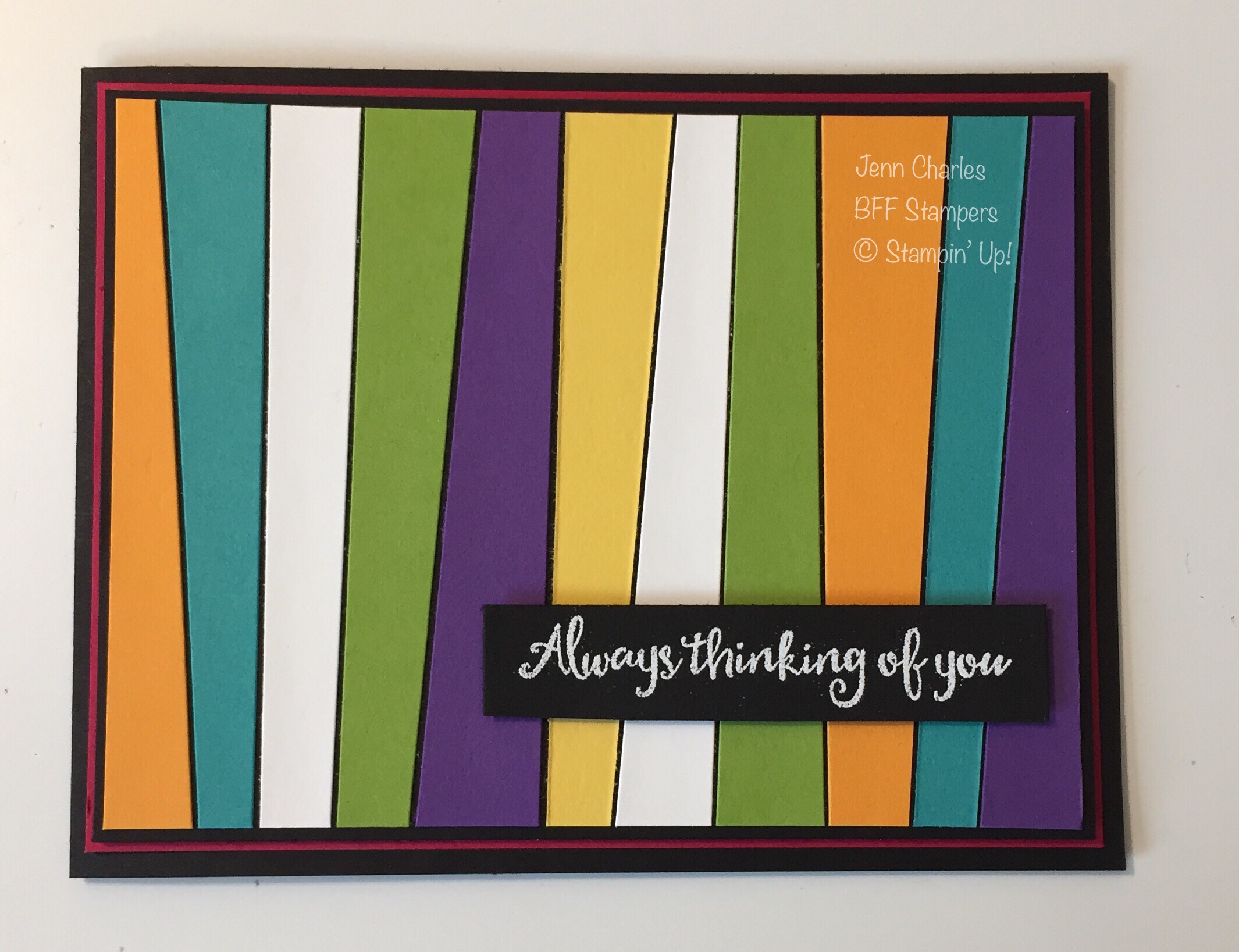 This card is a LOT of fun and SO easy! I suggest you watch the video and try one yourself.
Thanks for hopping along with us today. Next up is Cheryl Taylor. I can't wait to see what inspiration she found on Pinterest!