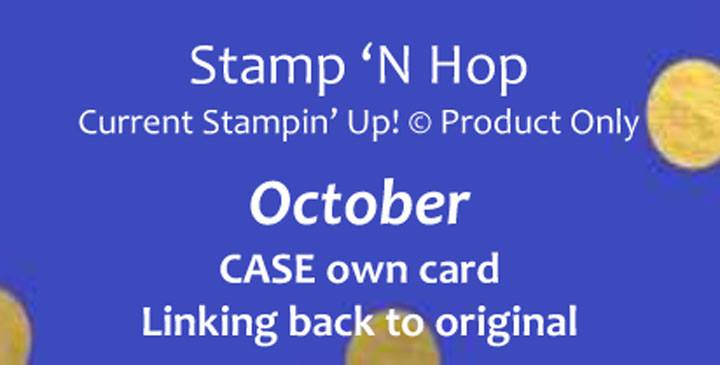 Welcome to the monthly Stamp N' Blog Hop. This month's theme is all about CASE'ing. Not just CASE'ing anyone, but CASE'ing ourselves! I've been pulling out old scrapbook pages to CASE for my scrapbook club so when I saw this month's theme, I thought perfect! I went back into my archives and revived a past post. You have just arrived from Pia. You are currently visiting Jenn Charles from USA. Thank you for stopping by.
Reading through all of my old posts really took me back to when I first started my blog. Not much has changed in my style. I still love plain and I still love the blues that Stampin' Up! provides…especially Bermuda Bay. The difference I have noticed is that I add a lot more layers now. Here is the card I chose to CASE. I loved this stamp set. I do believe I still have it somewhere around here collecting dust!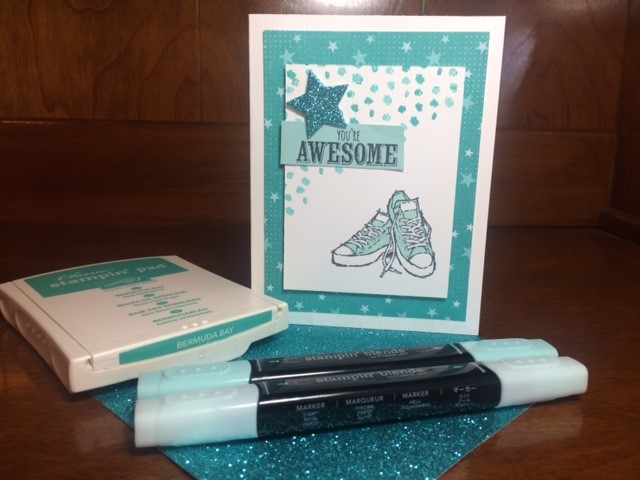 It's pretty cute, right? I'm not really sure why I put that gorgeous glitter star on there as an embellishment except that maybe it represented Converse? Anyway, if you click on the photo, it will take you all the way back to January 2018.
Today, I've decided to case the whole card using the newest snowman suite called Let It Snow. The blue in this suite is Coastal Cabana and it's my new favorite! I love the Real Red in this designer paper. The Real Red layers really help it POP!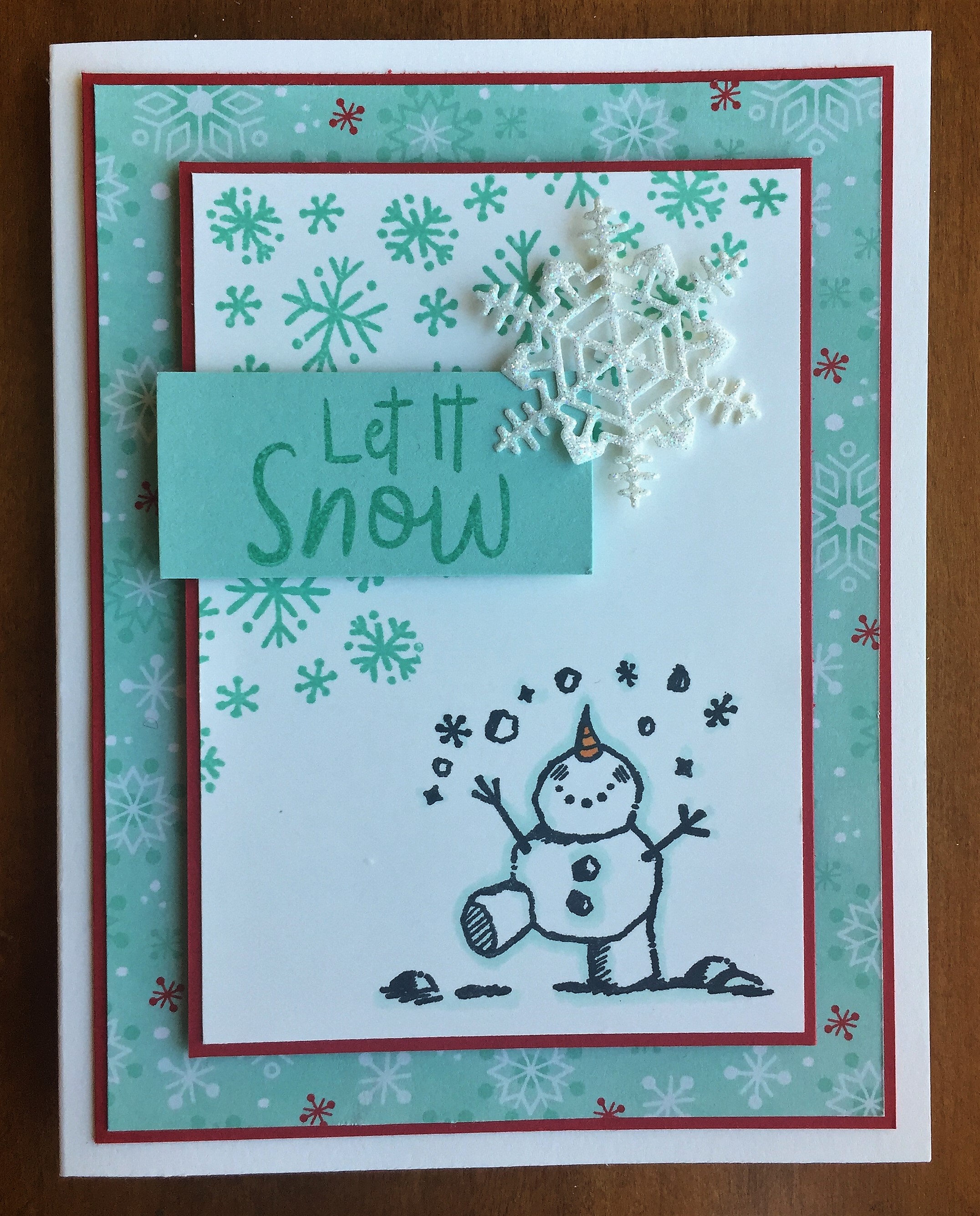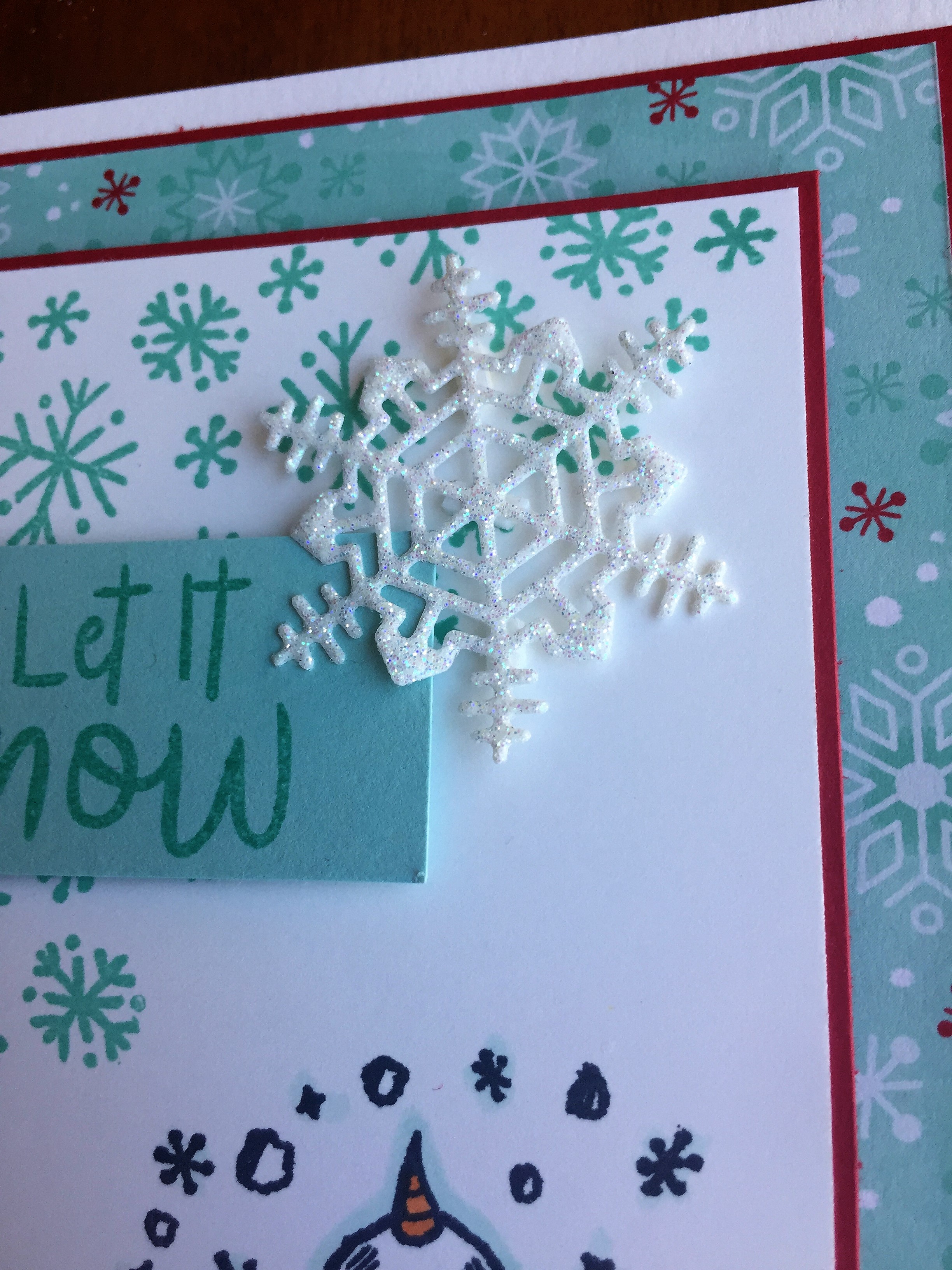 Once again, thank you for visiting my blog today. I hope that you have found inspiration to CASE one of your own projects. Please click on the Next Arrow to hop along with the rest of us. Don't forget when visiting to leave them a little love.
Up Next is Annette Ball. I can't wait to see what she has created for us.