Welcome to March Stamp 'N Hop Blog hop! You are visiting Jenn Charles with BFF Stampers. This month the theme is all about Girls/Boys.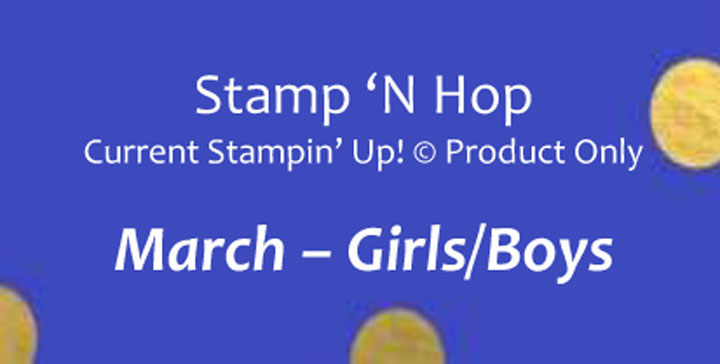 I wasn't really sure where to go with this theme. I wanted to make a scrapbook page but it just wasn't working out. So I took a stamp set that I think is versatile for boys and girls and made two cards to prove my point. Of course, you can use any colors for girls or boys; my best friend has a son who's favorite color is pink. But for this example, let's assume subtles are for girls and Regals are for boys.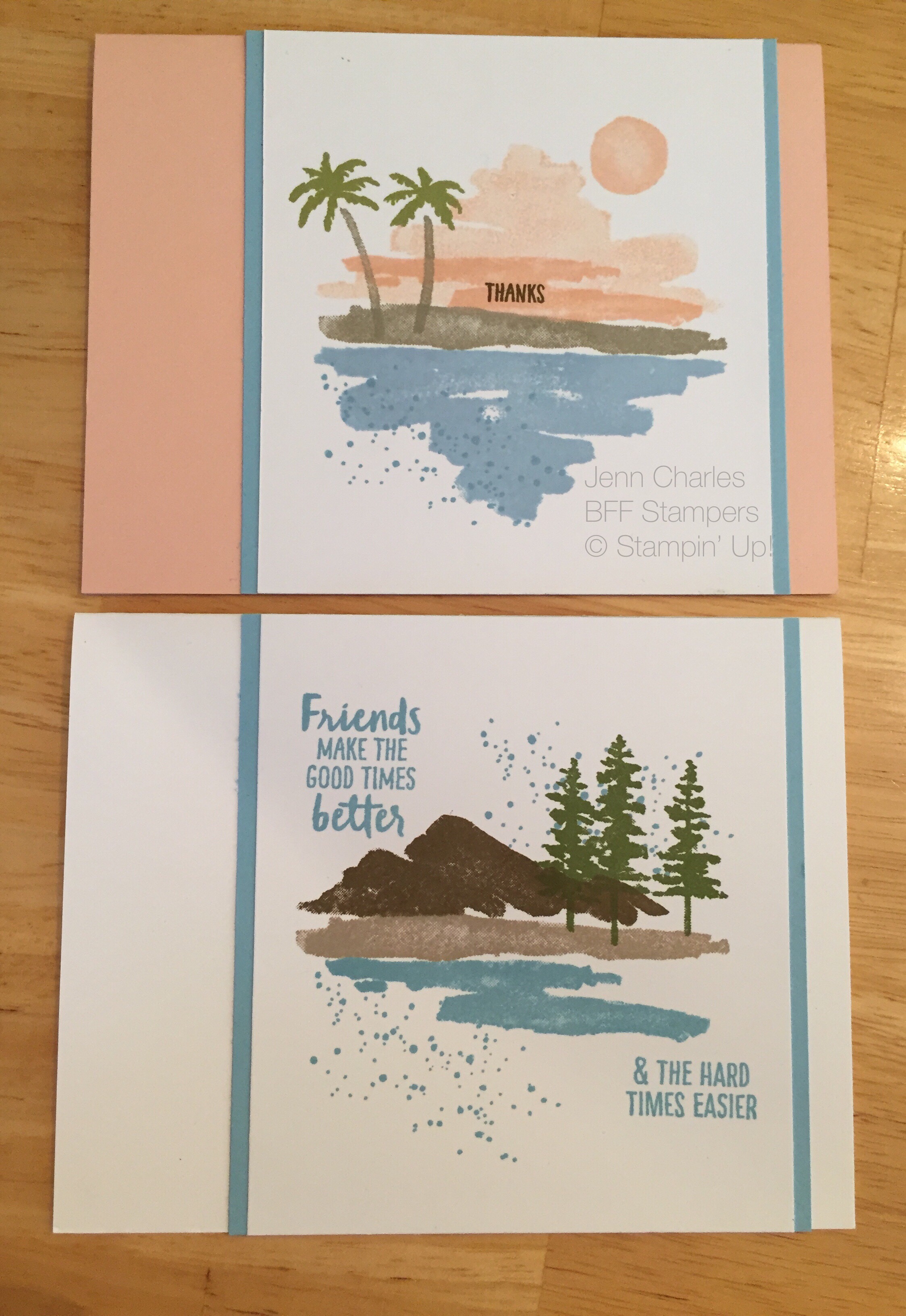 I've used the stamp set called Waterfront. On both cards I've used Balmy Blue cardstock but I've also used Petal Pink as the base card on the subtle girl card.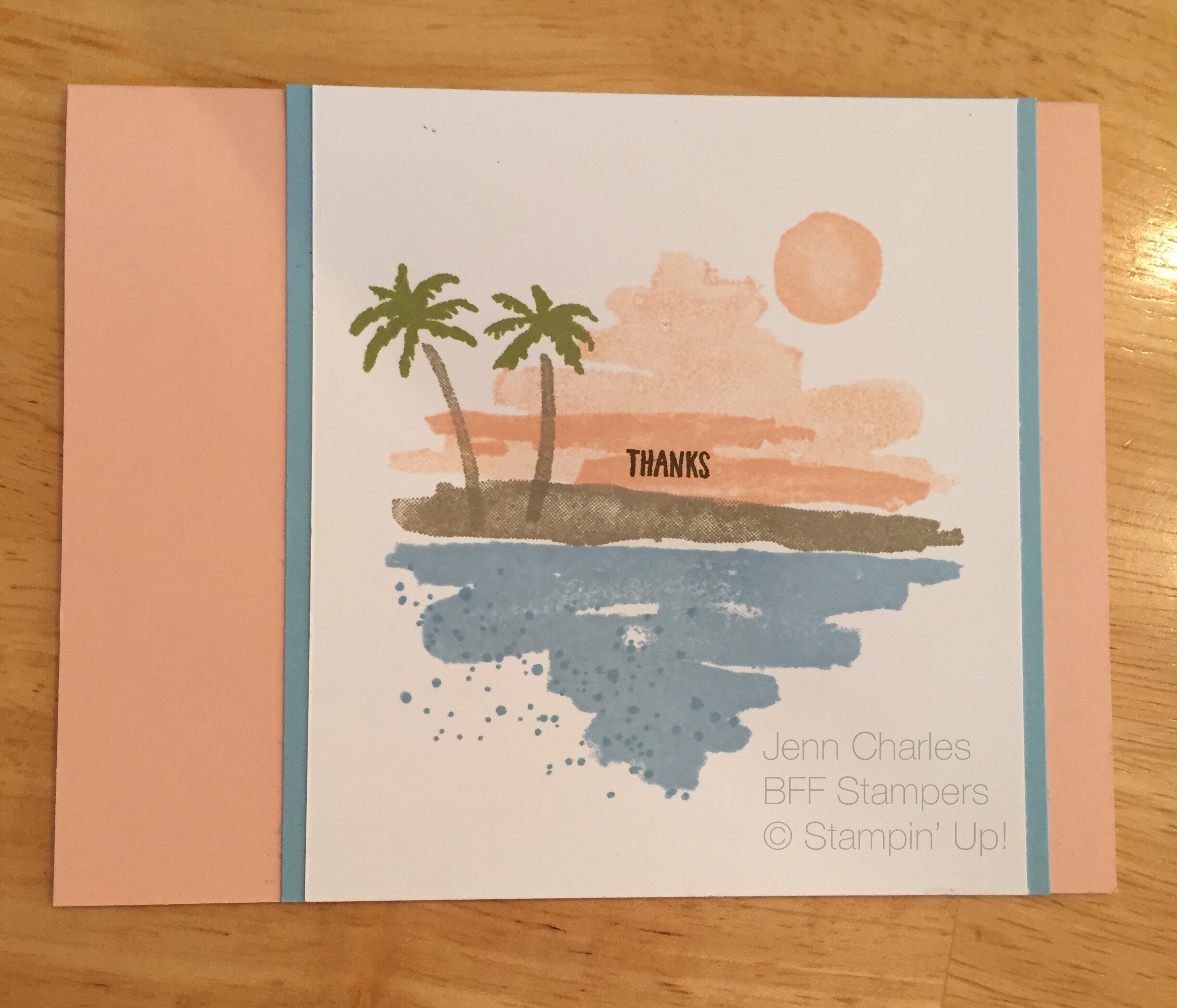 The soft pink card made me feel like it's a warm sunset whereas the more masculine card makes me think of a mountain man.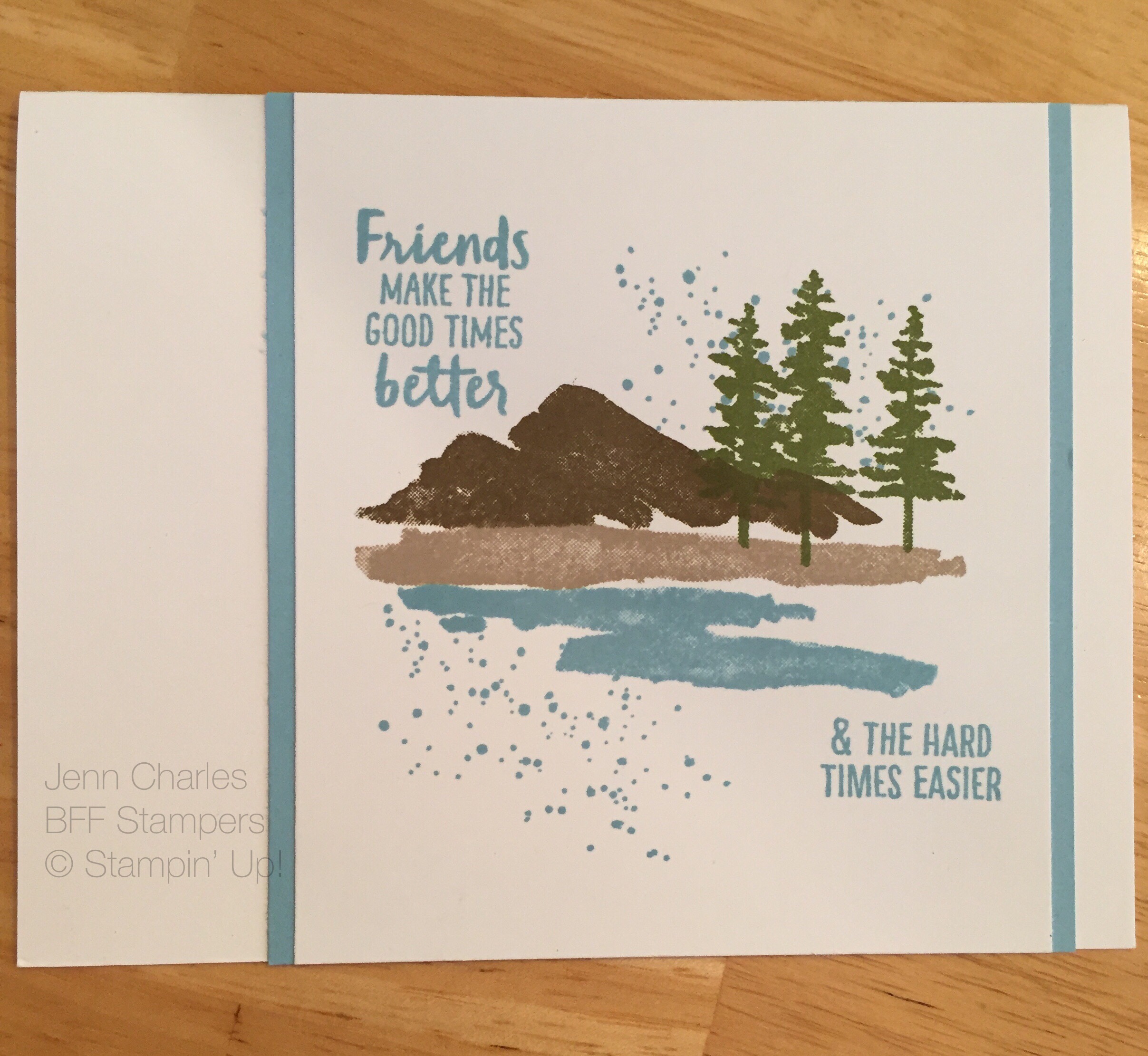 EIther way, this stamp set is very versatile and can be easily be used for simple stamping. I hope you liked my cards!
Thank you for hopping along with us this month. Up next is Sandra. I can't wait to see her take on this theme!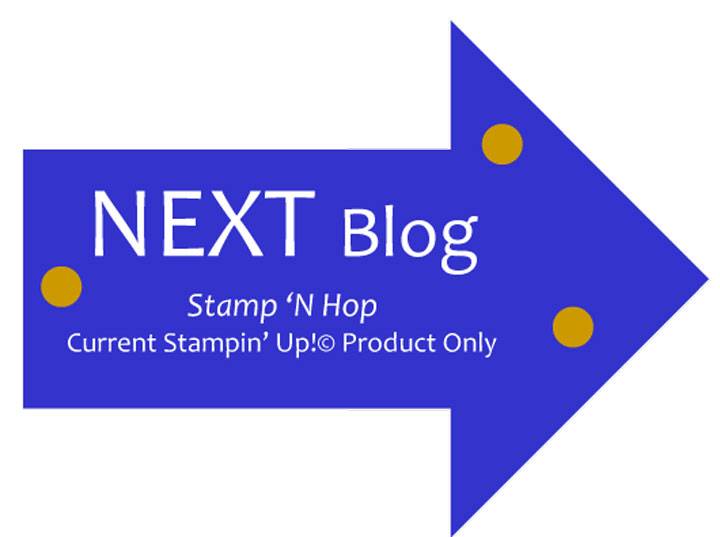 Your BFF,
Jenn
---
Upcoming Classes (For more info on the class and to RSVP, go to FB BFF Stampers):
March 14th – Stamp Camp 6p.m. – 9p.m. – Sew Easy Studio
March 22 – Birthday Cardmaking – 2p.m-5p.m. – 703 9th St, Ramona, CA 92065 (Please note new address)