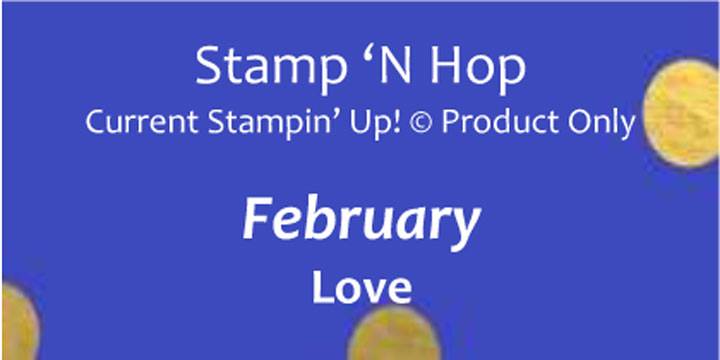 February is the month of Love!
1 John 4:19…We love because He first loved us.
How amazing is this! God so loved the world that He sent His only begotten Son that whoever believes in Him will not perish but have everlasting life!
I can not talk about the month of love without talking about the love that God has for us. I love this sampler that was inspired by Ronda Wade in her Creating for Christ Facebook Page.
This Valentine paper is so beautiful! I printed the verses from the Creating for Christ page. I will be having a class with this sampler on Sunday, the 17th. I know it's after Valentine's Day but this reminder of God's love will be hanging up year round at my house.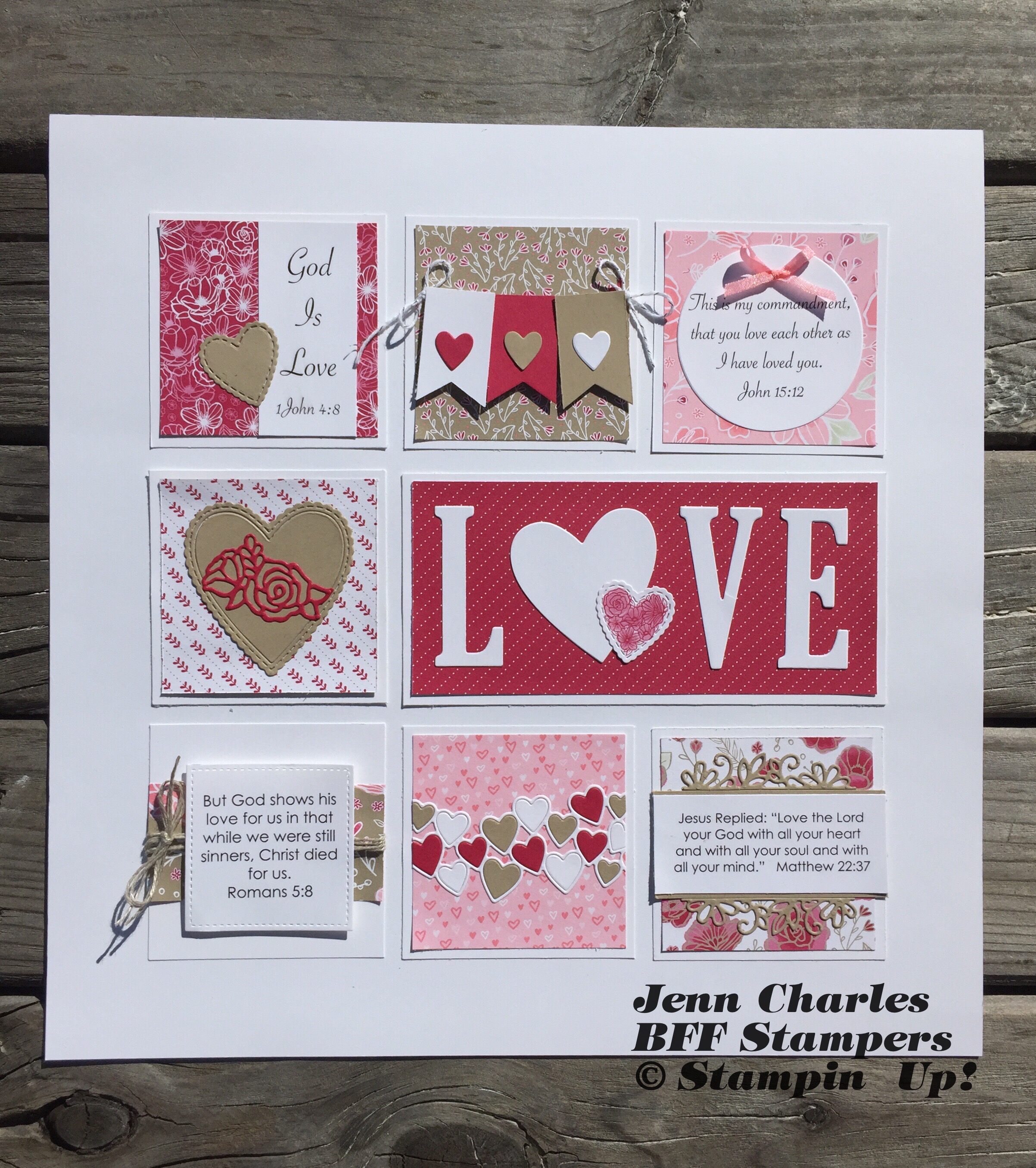 I also wanted to share a tool from our catalog that has been in there and I've owned but had only just recently used. They are the Multi-Purpose Adhesive Sheets. Sticky sheets that you stick your cardstock on and run through the Big Shot so that all the thin die cuts are easy to adhere (like a sticker) to your page without getting glue everywhere! I heart them.
I die cut the hearts from whisper white, crumb cake and lovely lipstick cardstock and poked them out carefully so the hearts were easy to stick back in the spots that they go. And the backing of the adhesive sheet was easy to peel right off like in the picture below.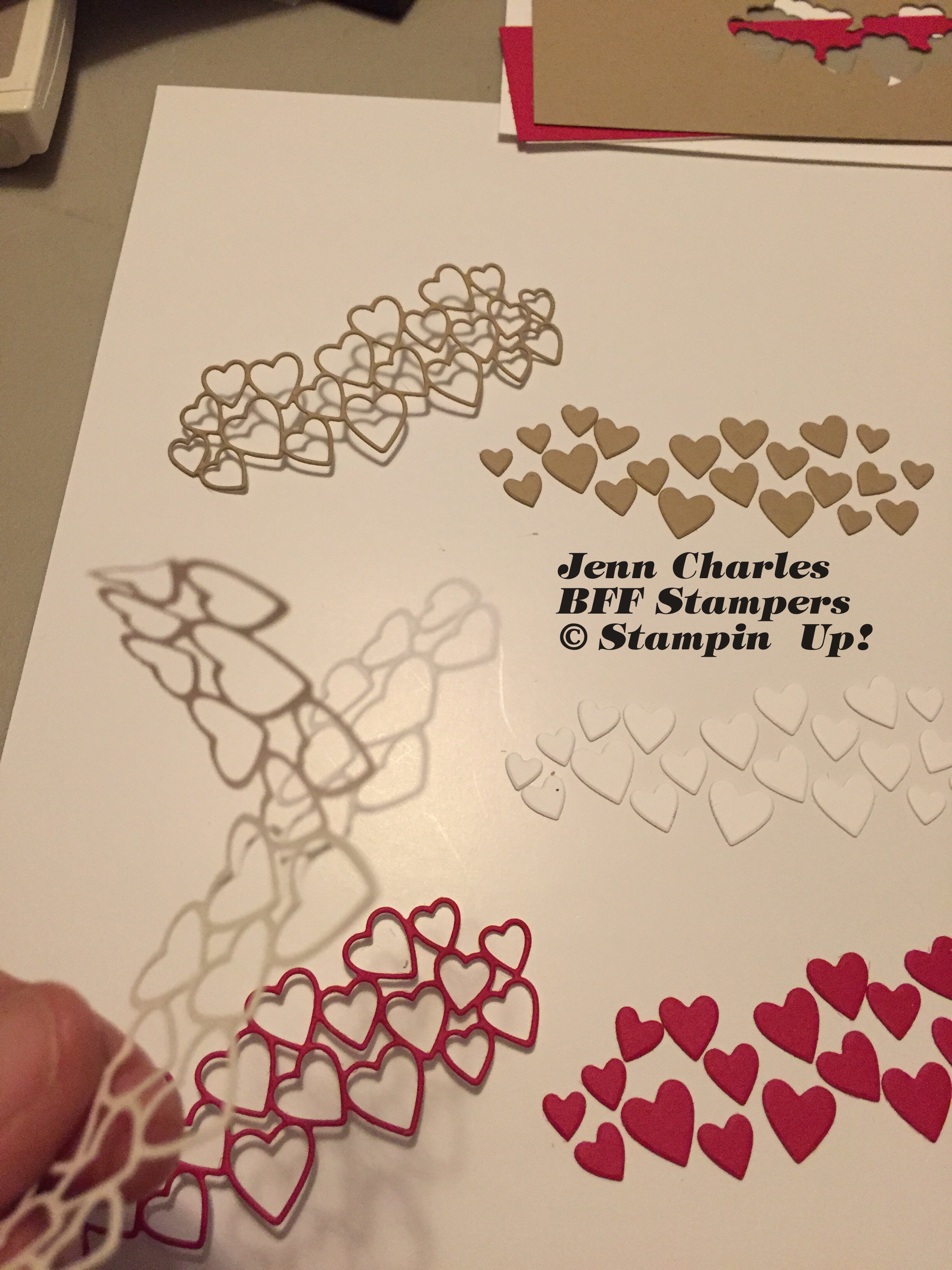 Not only did I use it in one of the squares in my sampler, but I also made two cards using the other two cut outs and extra hearts. I love how they turned out. Perfect to send to my mom and stepmom for Valentine's Day. The sentiment is from the Beautiful Day Stamp set and I stamped it in Lovely Lipstick.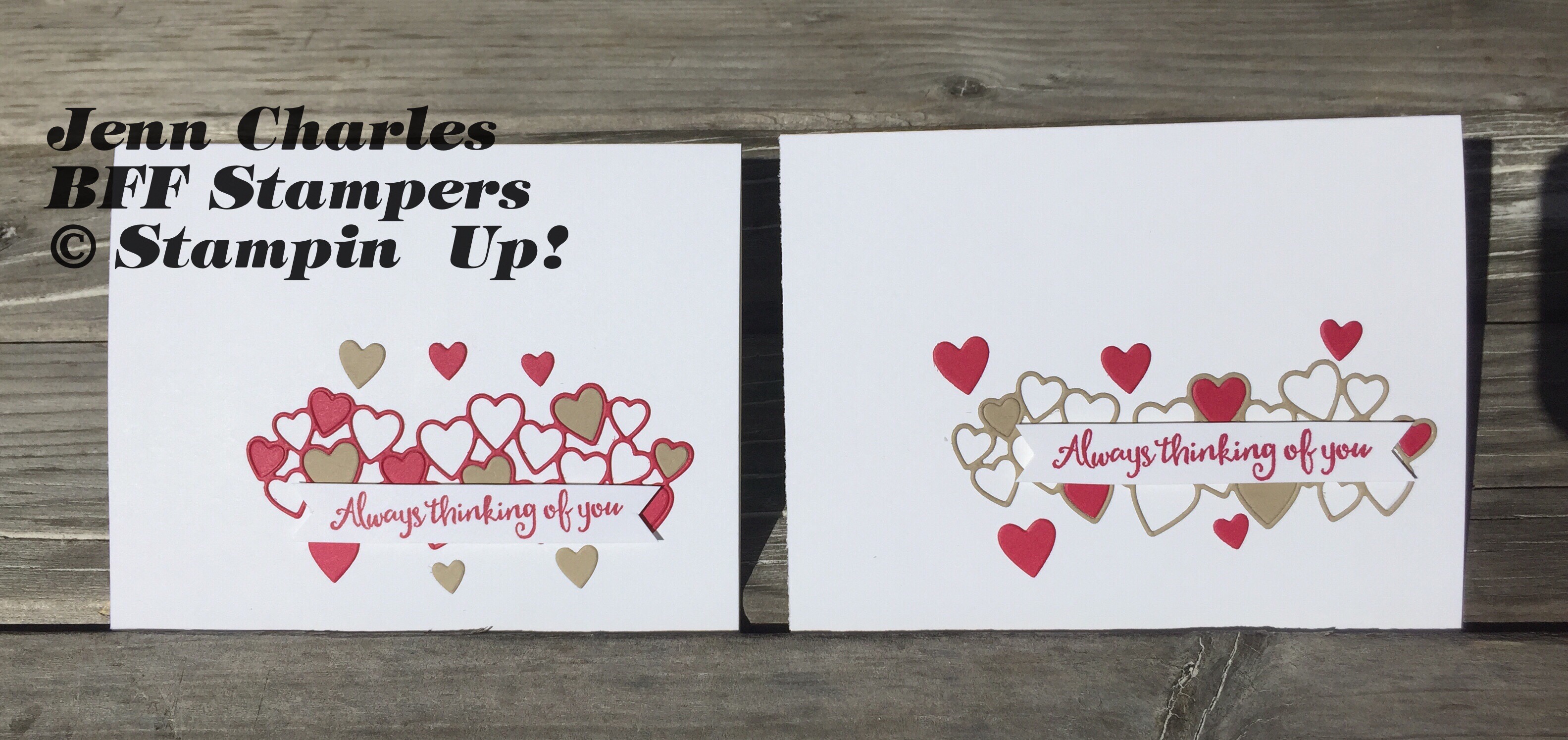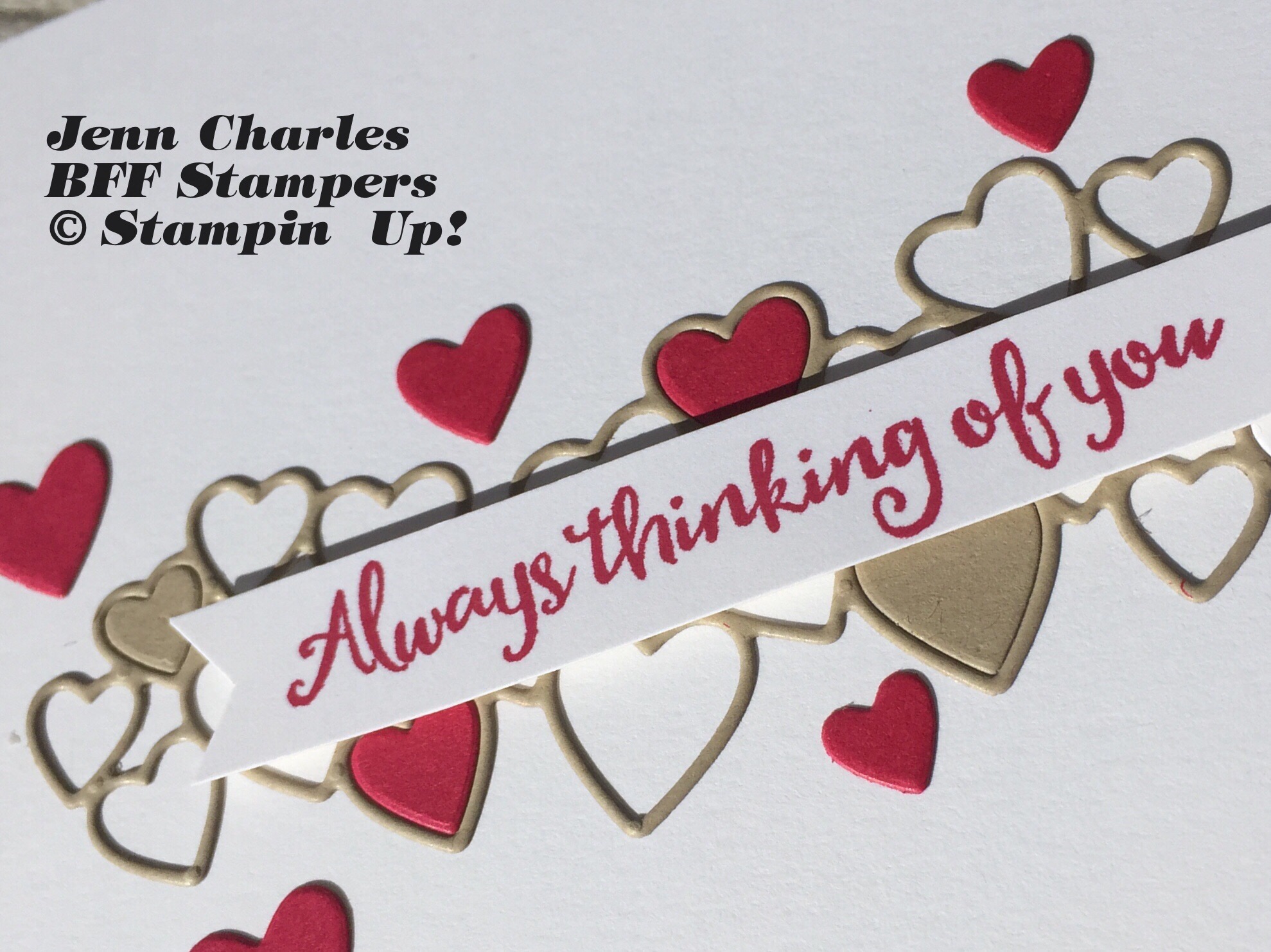 Thank you for hopping along with us today. If you have any questions about my faith or my project, please contact me! I'd love to hear from you. All of the products are listed below. Next up is Rebecca-Jo Unwin.
Your BFF,
Jenn