Welcome to the monthly Stamp 'N Blog Hop. You are currently visiting Jenn with BFF Stampers. I'm so glad you are hopping with us because we are creating with coloring tools today!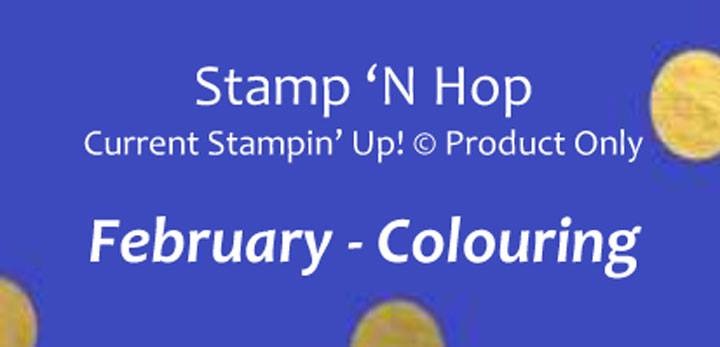 My favorite tools to color with at the moment are the Stampin' Blends. They glide so smoothly and blend together so flawlessly that they make me look professional! I've used the new birthday cake stamp set from the Sale-A-Bration brochure called Happy Birthday to You. This cake is very fun to color. The blues and the yellows compliment each other beautifully.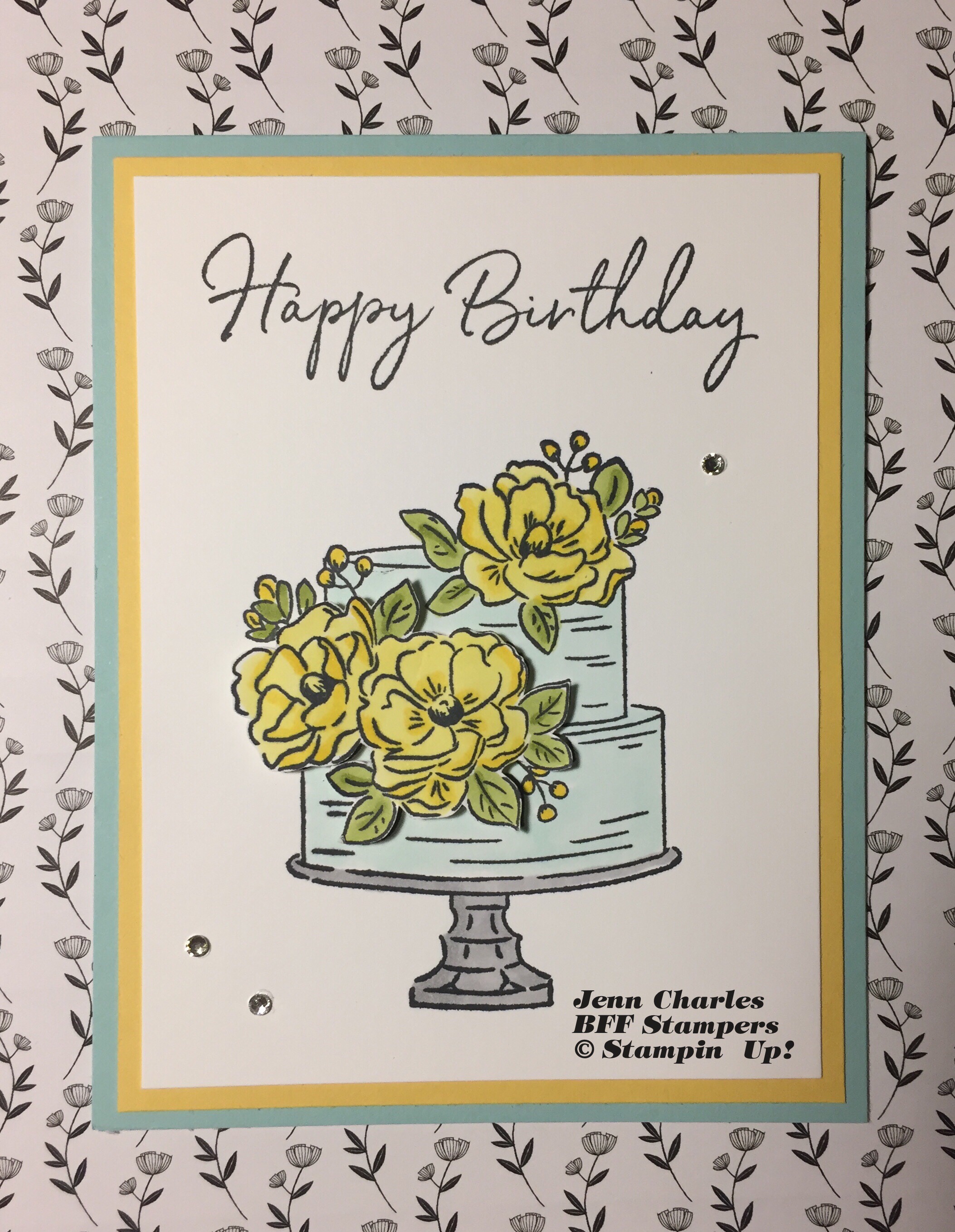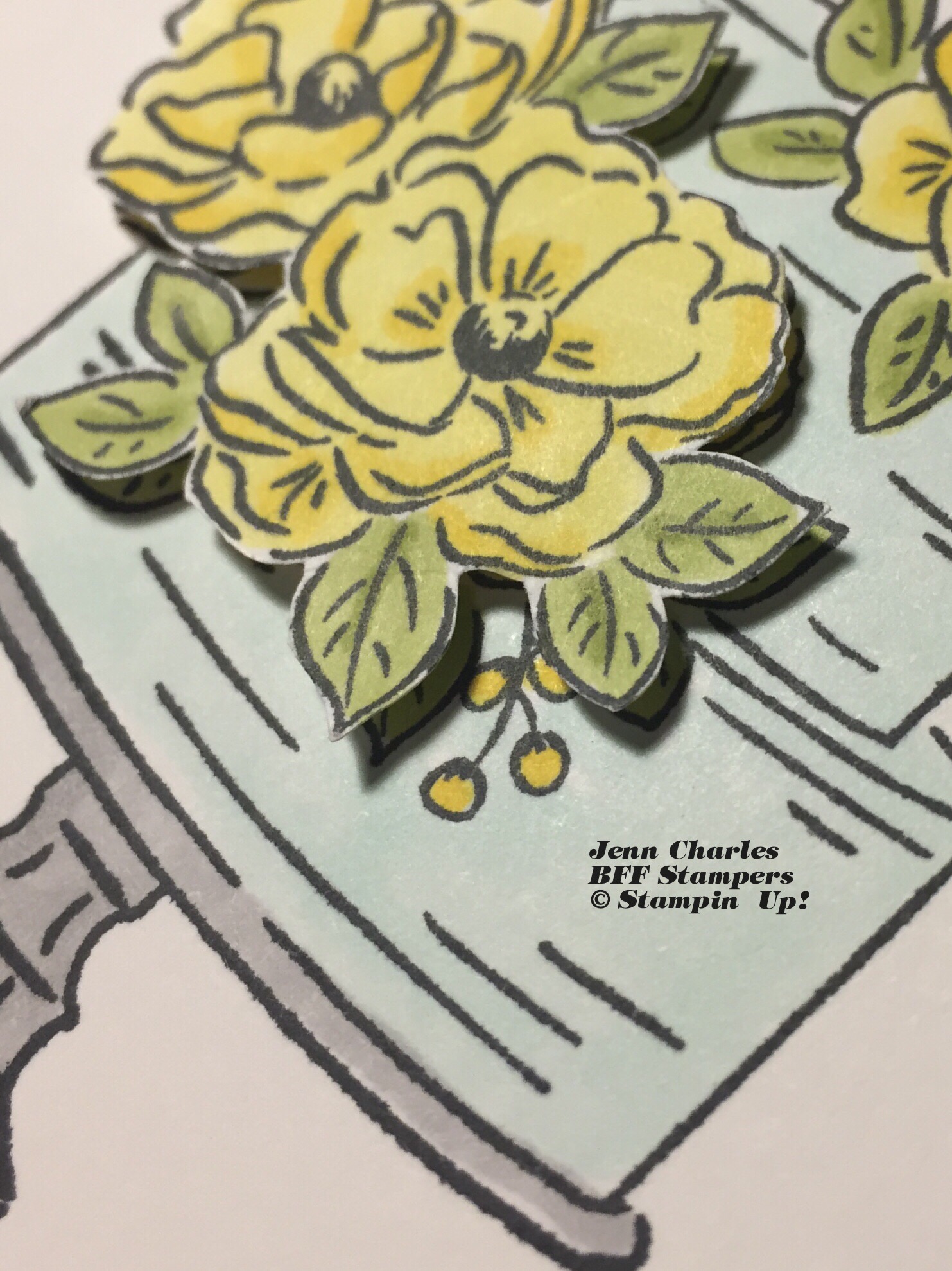 I did fussy cut this out by hand, but I am pleased to announce that die cutters have been released for this stamp set. I'm so excited about this! They are available to purchase now through the end of March. So my suggestion is get the Happy Birthday die cutters, some colorful Stampin' blends, some thick whisper white cardstock and then earn the Happy birthday to You stamp set for FREE!
If you have any questions or need help ordering, contact me today by phone or email.
Thank you for hopping along with us today. Next up is Laura Mackie.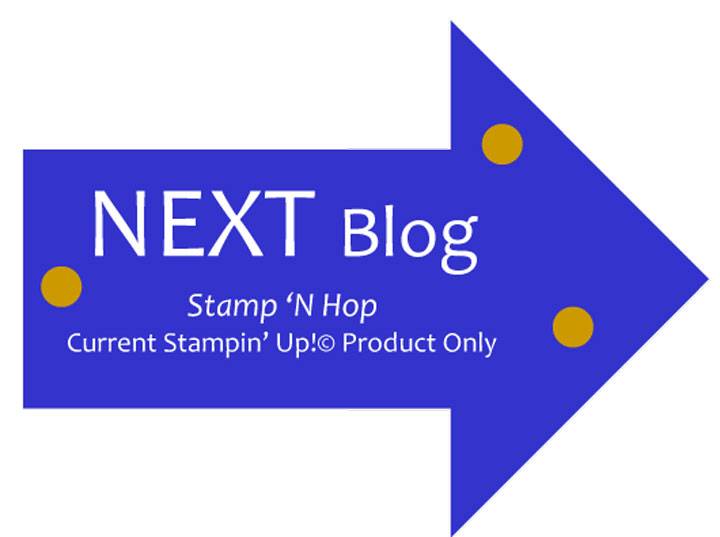 Your BFF,
Jenn
619-517-1471
Upcoming Events (FB event page BFF Stampers):
Wednesday's the 12th and 19th I'll be having some Crafty Time in my home from 9am-12pm. Bring some projects that you are currently working on it a Paper new pumpkin and let's fellowship and craft. Or you can use this time to make up a class you've missed this month. RSVP by the Tuesday before.
Parisian Sampler Class-Sunday February 16th-2pm-5pm- at my house in Ramona. Come make a Sampler using the gorgeous suite of products from the Parisian Blossoms Suite. RSVP by Feb 12th.