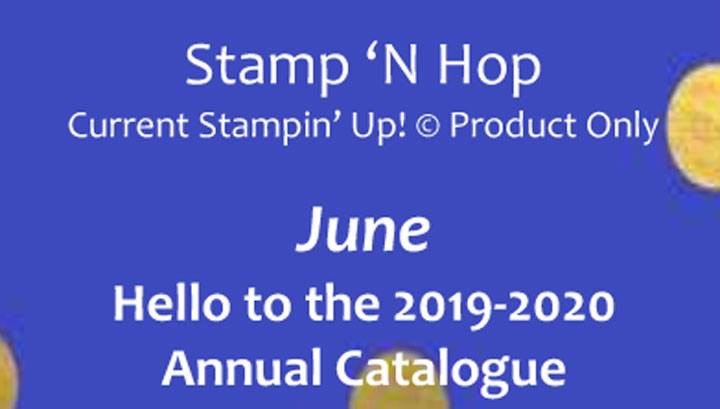 Yay! Today is the first full day of summer vacation and it has finally warmed up! Good thing to because we are planning a graduation party this weekend at the beach for my twin daughters. They graduated High School and I couldn't be more proud! Although a cliché, the term, 'it all flew by so fast' was all I could think of during the graduation. It's been an exhausting June so far but such a fun new chapter in their lives.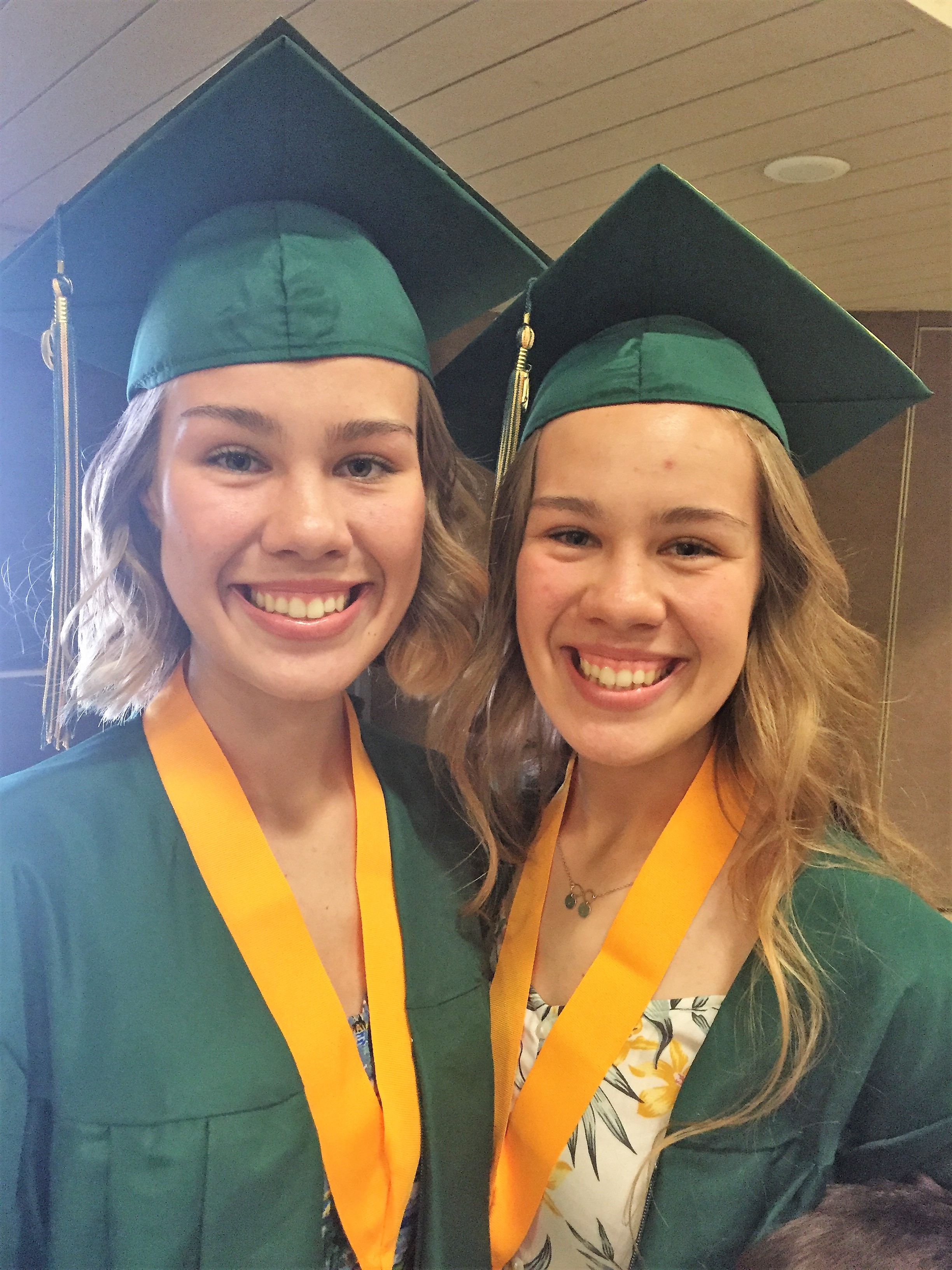 The new annual catalog is out and I'm in full crafting mode with fun stuff! The catalog is always such an inspiring work of art with so many beautiful stamp sets that it was hard to choose which one to start with, so I chose Magnolia Lane. This gorgeous flower and designer series paper has really won me over.
I made a fancy fold easel card for my buyers club.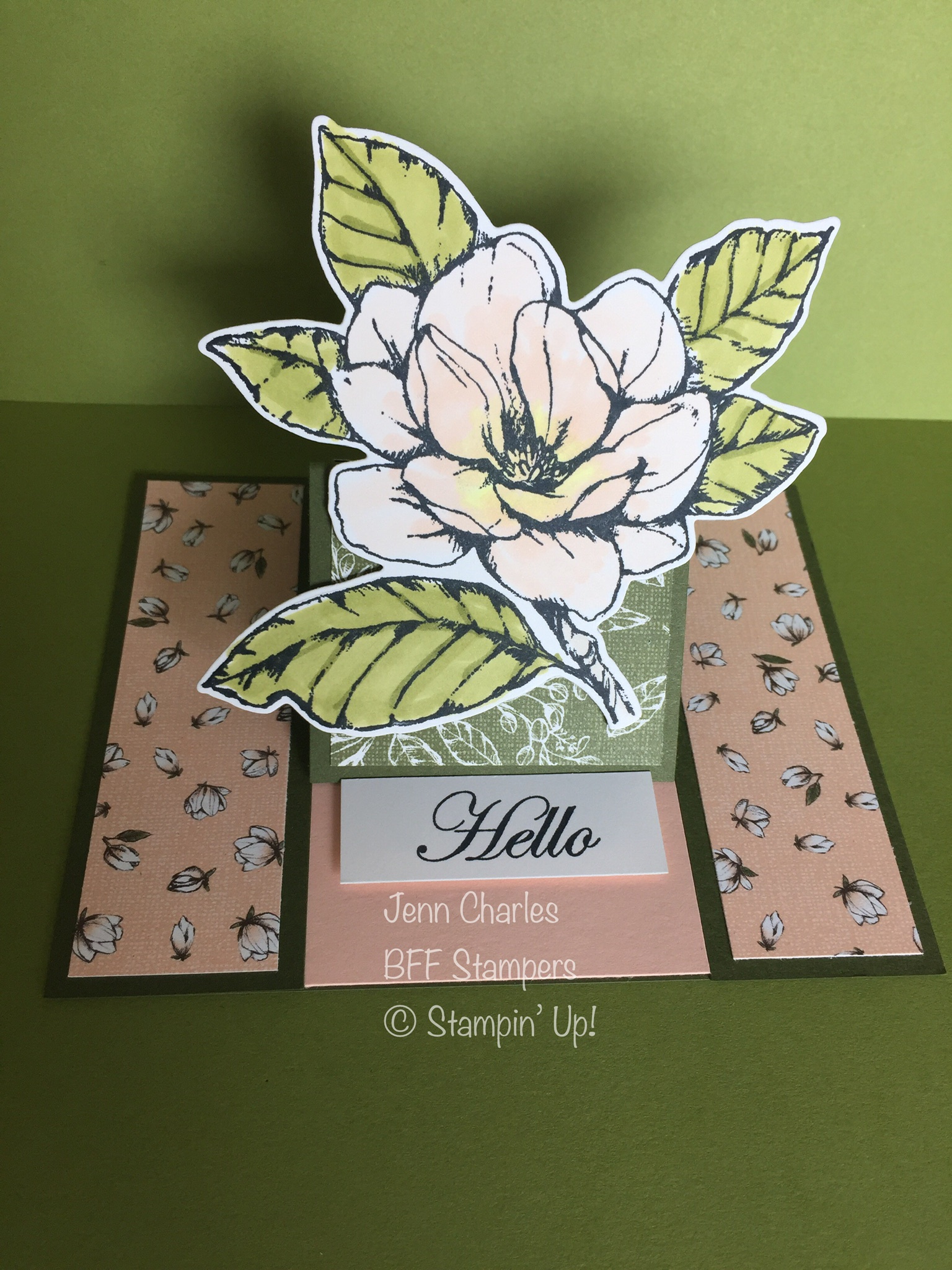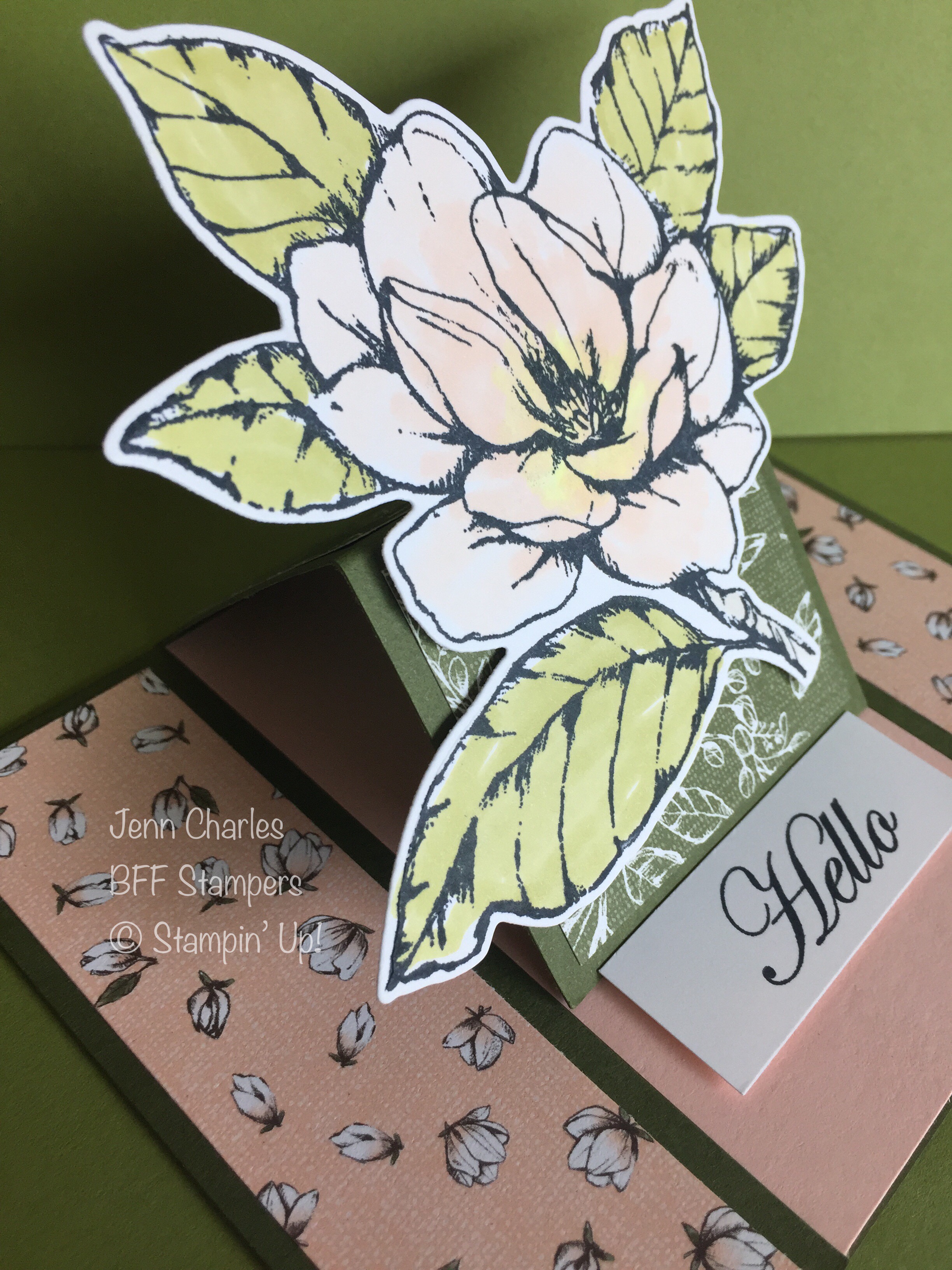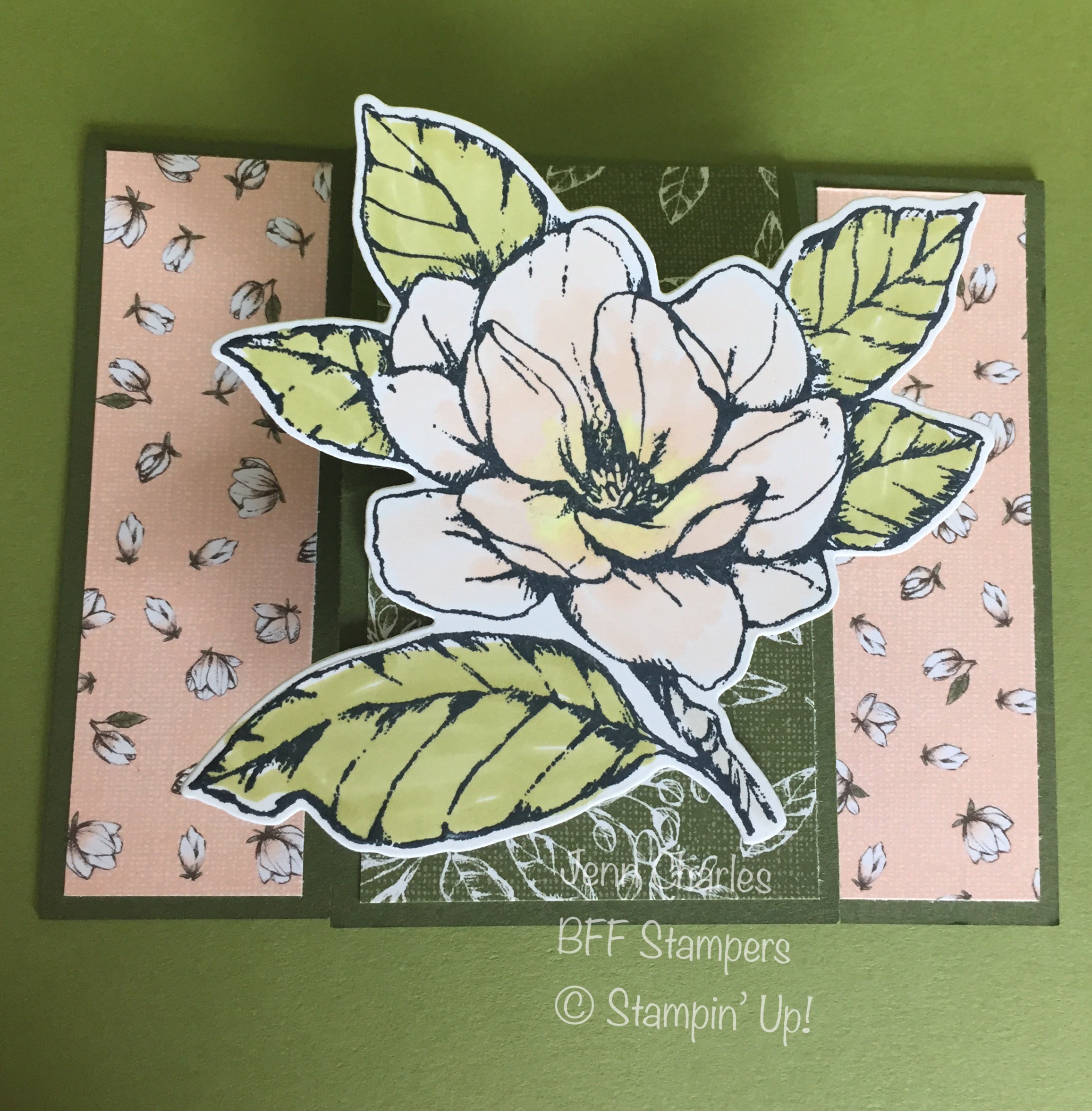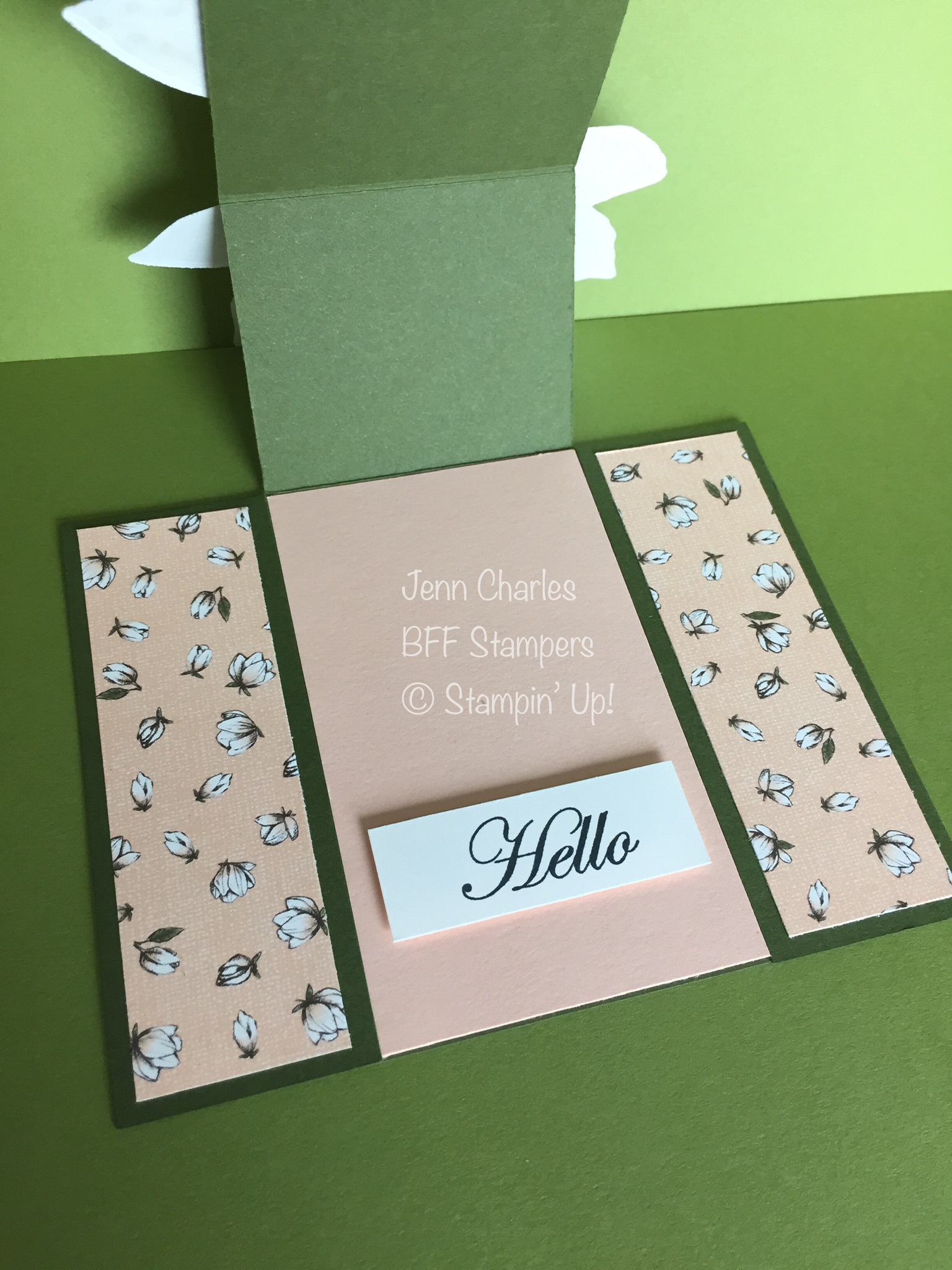 I also used this set to make a scrapbook layout and this big bag I CASE'd from Sam Hammond. The tutorial is on her blog HERE.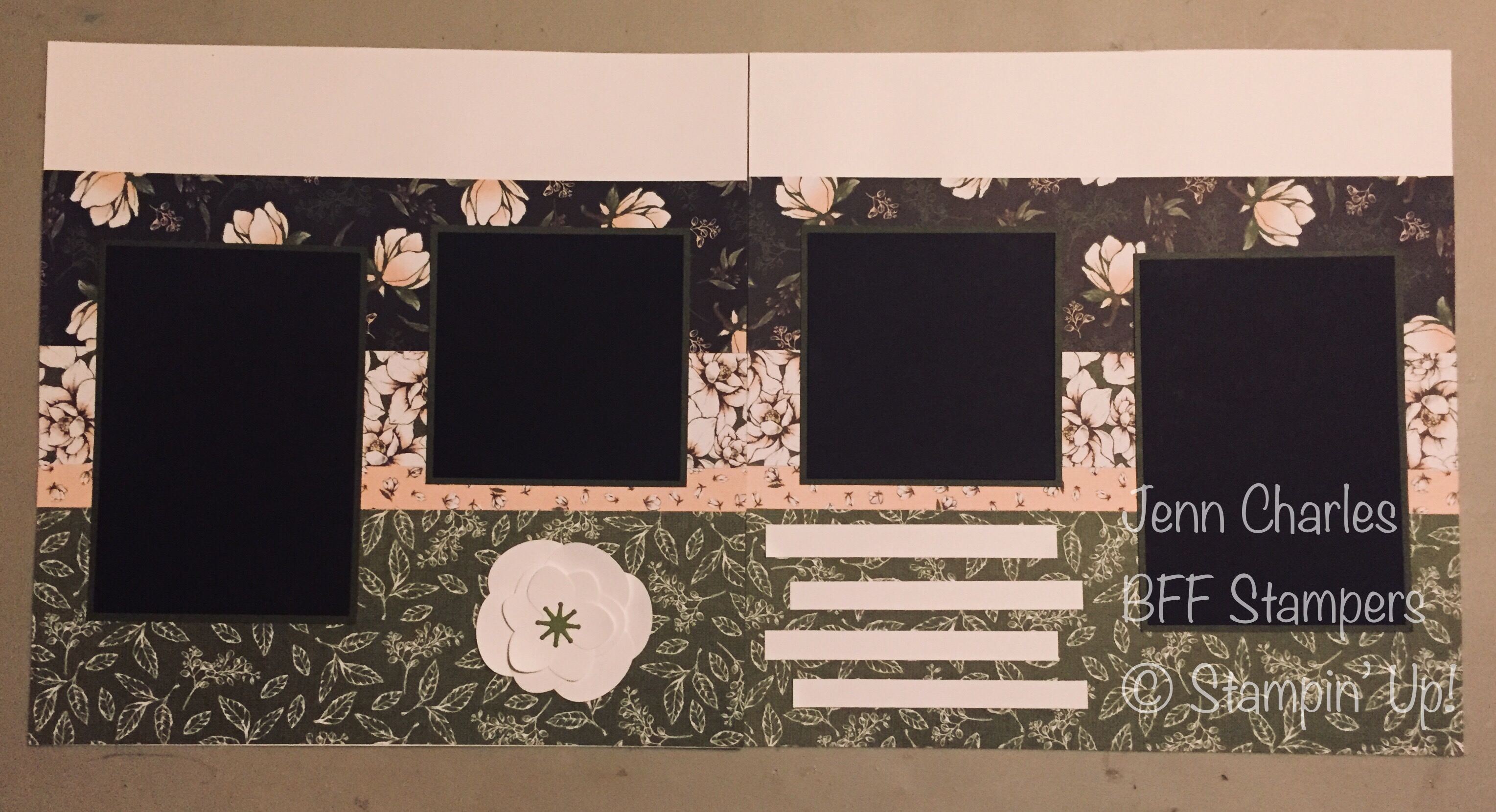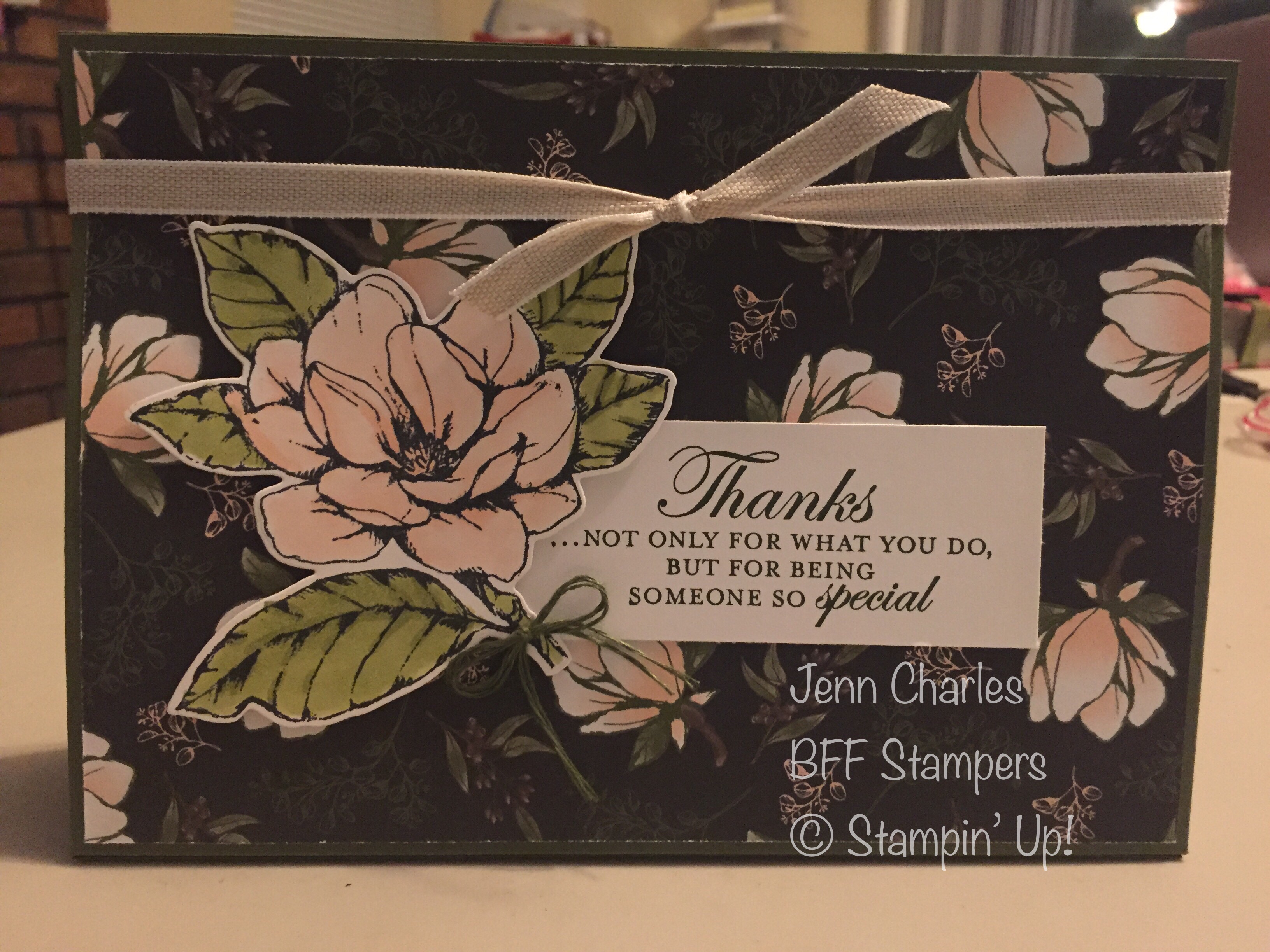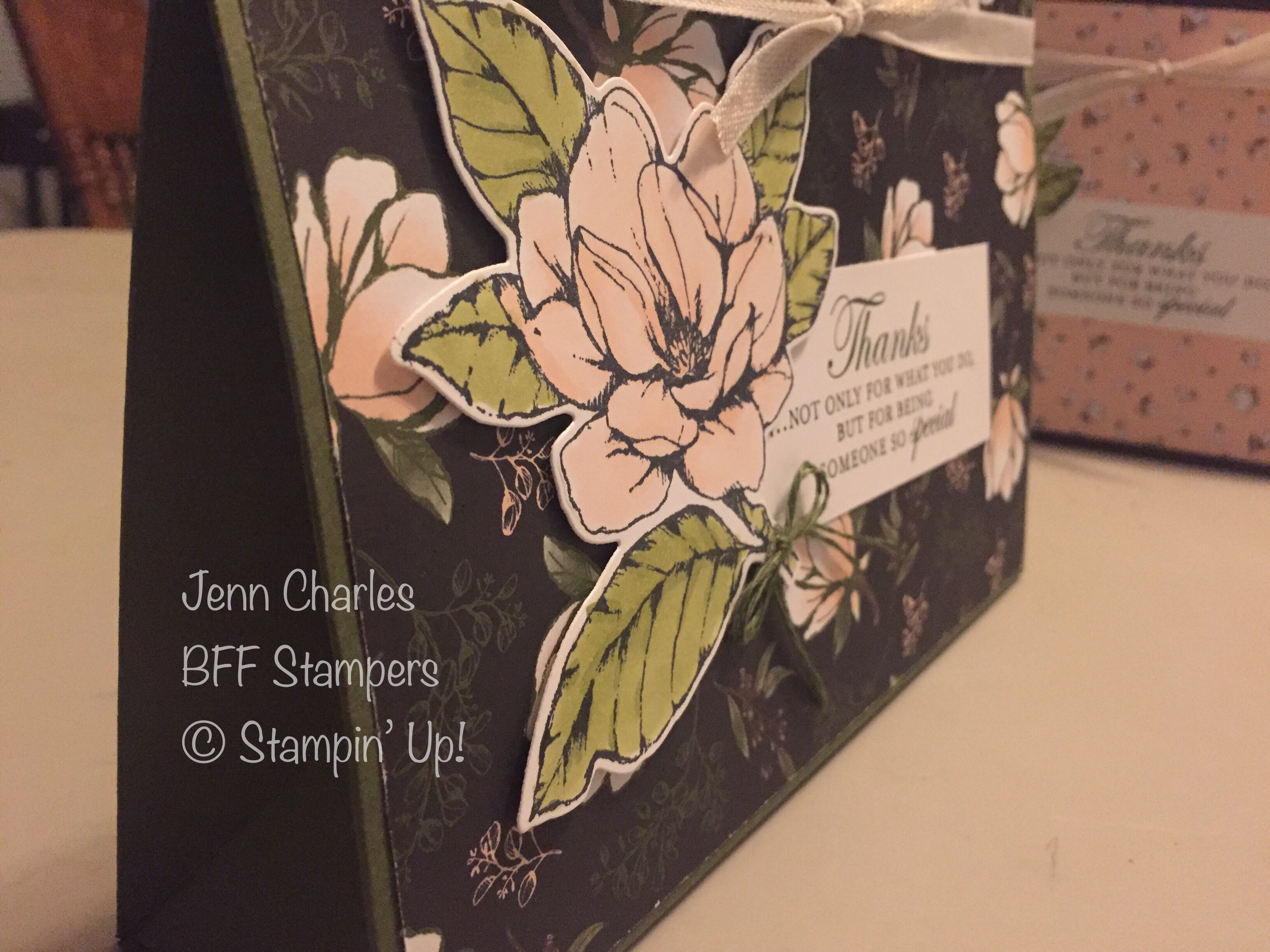 Thank you for stopping by my blog during the Stamp 'N Hop. Up next is Vickie Kello. I can't wait to see what she has made. Click the arrow to go straight to her blog. Below will be a list of everything I used on my projects today. Please take note that if you do buy this stamp set, the Magnolia flower is very big and you will need either a Clear Block F or a Stamparatus to stamp with it.