Welcome to March Scrapbooking Global Blog Hop. You are visiting Jenn Charles with BFF Stampers. I hope this is a nice break from the craziness in the world right now. Be inspired and create something with the extra time you have at home. So far I've cleaned out and organized my pantry so I could see what food I actually have and if I really need to go to the store or not. Next up is working on decluttering my crafty space. I'm looking for ways to make it easier and faster to craft. If you have any fantastic organizing tips, please let me know. Now on to the hop!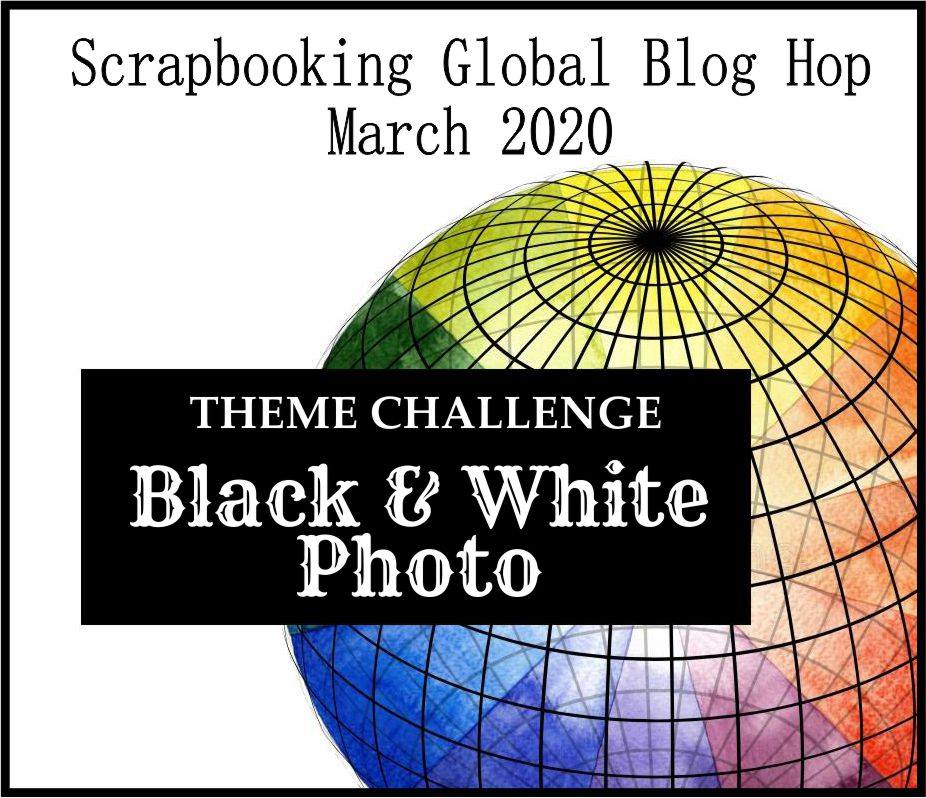 This month's theme is using Black and White Photos. I searched around in an old box of photos and came up with this gem. It's my niece who is now 19 years old! I also found a photo of my beautiful grandmother at age 18 but I was so bummed because it was stuck to another photo and it had torn. I don't know when that happened but that just stinks!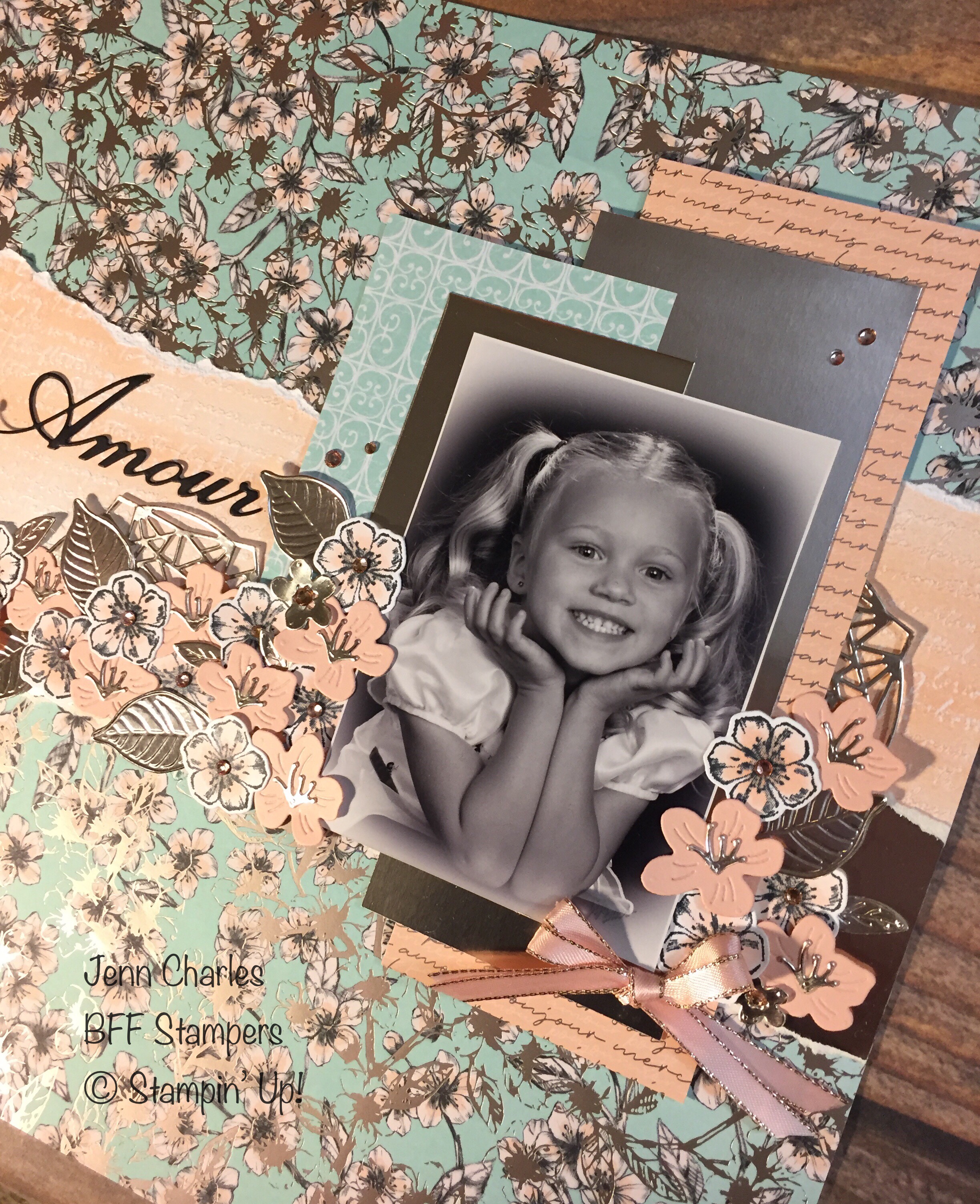 I'm using the Forever Blossoms Bundle for today's scrapbook page. I loved all the champagne foil and Petal Pink. I thought it was perfect for this photo.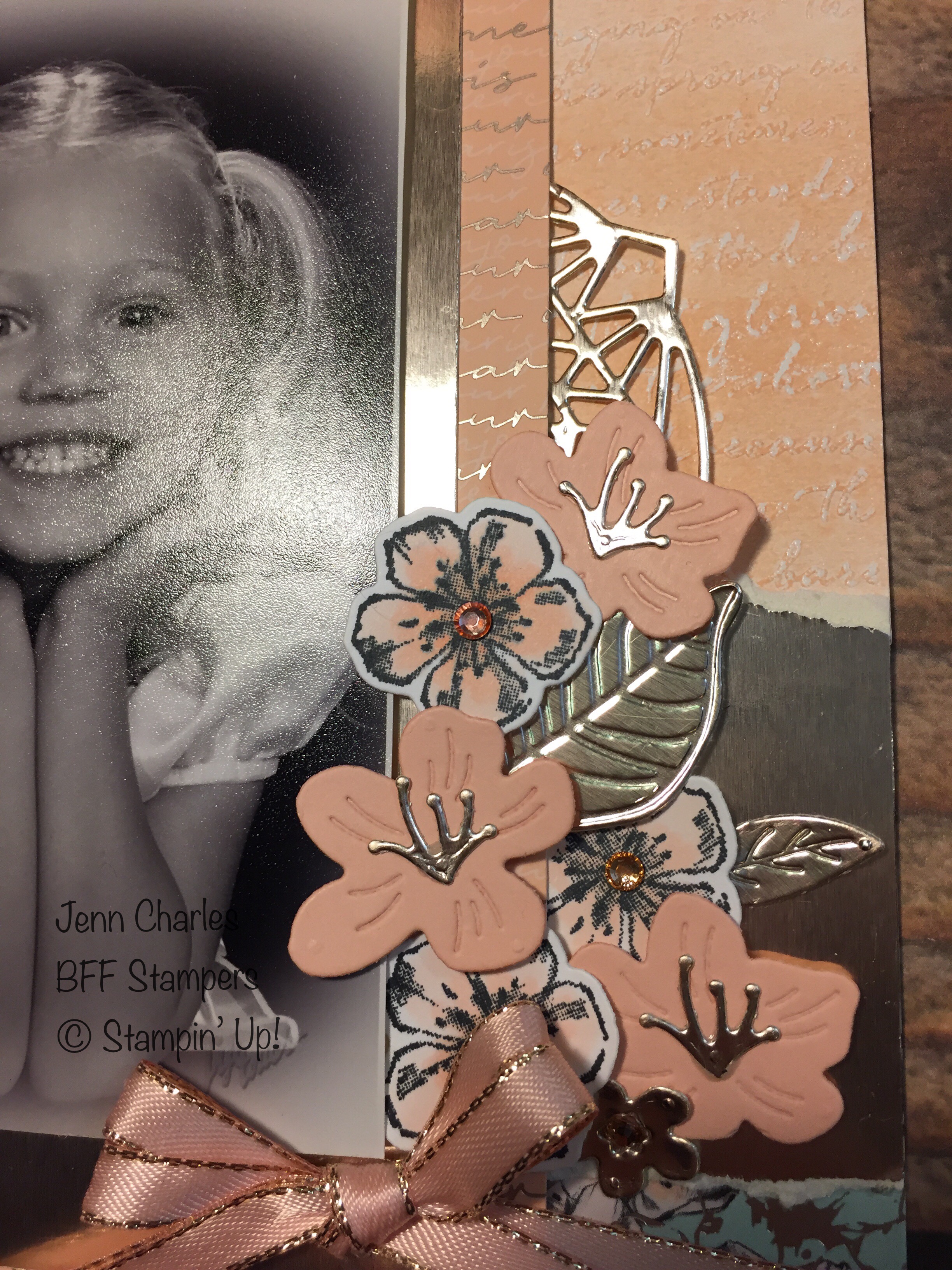 To make the pink scripty background, I dry embossed a piece of whisper white cardstock with the Scripty embossing folder and then ran a versamark pad across the words. Then I heat embossed clear embossing powder on top. After that, I sponged it with petal pink ink. I love how it turned out!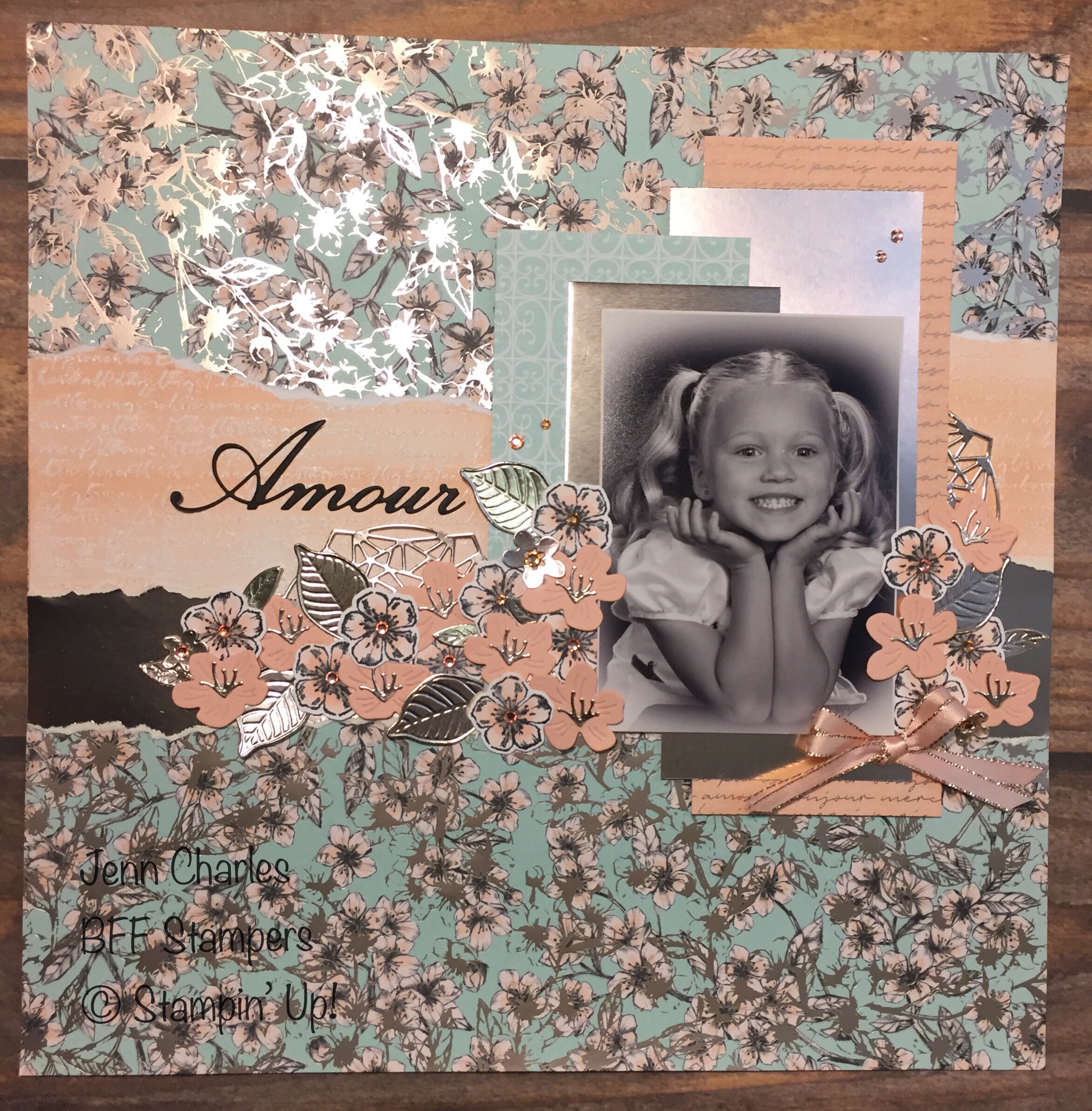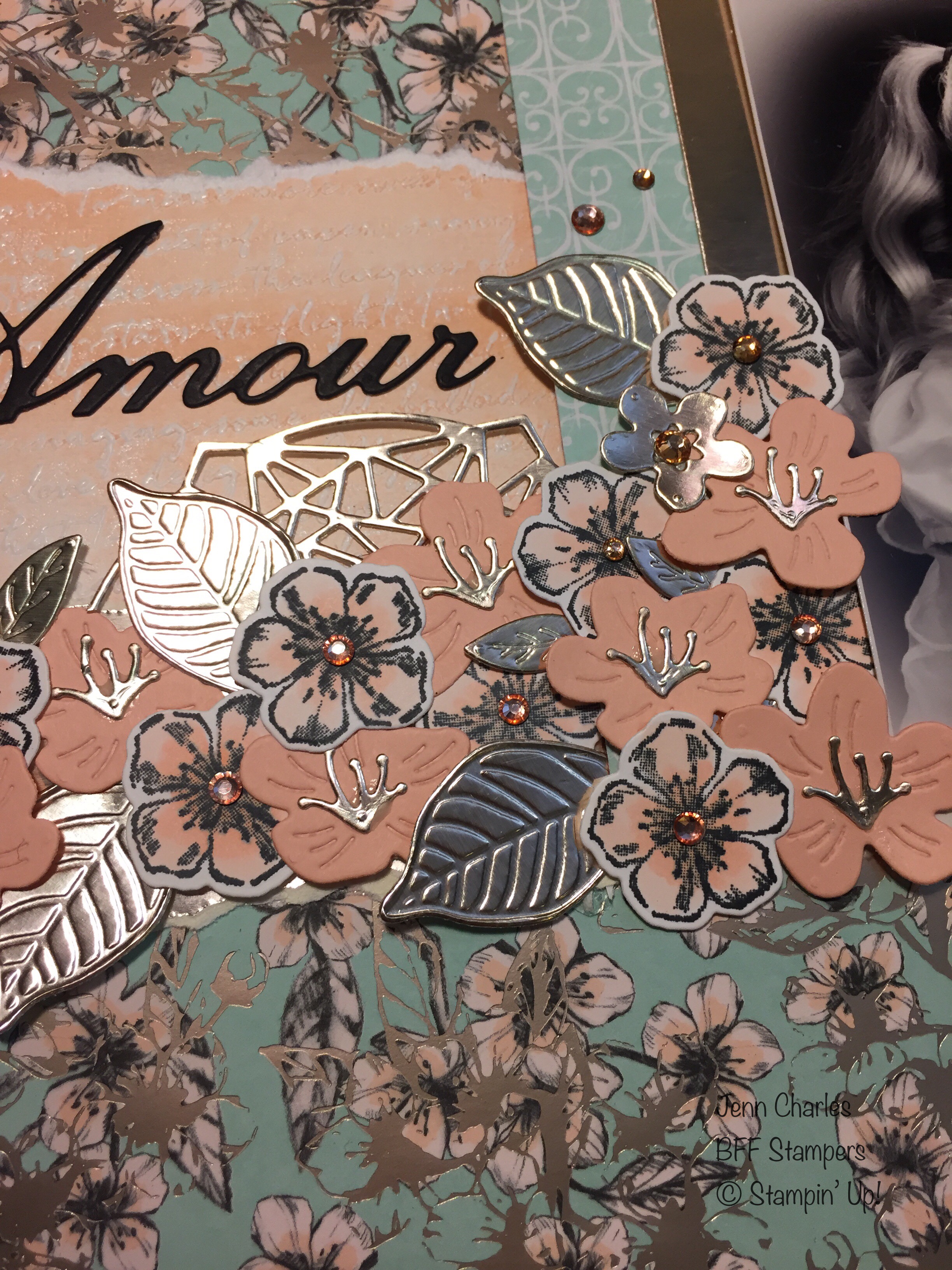 I did use a couple other fun elements on this page. I used the Beautiful Layers Thinlits to create the doily looking piece and I used Nature's Roots dies for that big leaf.
Thank you for hopping along with us. Up next is Julia Quinn. I can't wait to see what she created. Stay safe out there. Your BFF, Jenn