Wow Wow Wow!  It's finally here!  The 2018 Occasions Catalog and Sale-A-Bration catalogs are FINALLY here!!!  I'm so excited to be a part of this hop with these amazing, talented demonstrators.  We've got a fantastic assortment of creativity to share with you.  I'm praying that after you finish hopping through, you will be just as excited as I am about all the wonderfully exclusive things YOU can earn for FREE with a $50 order starting tomorrow!
I've got a couple Sale-A-Bration items myself that I was able to get early as a perk of being a demonstrator.  My most favoritest (is that even a word?) of them all is a stamp set called Epic Celebrations.  For those of you that don't know, I have two teenage daughters in my home.  They always need a card and all of mine are either too flowery or too plain.  Every once in a while they will really like a card.  This new stamp set is perfect for teenage b-day cards.  Or just the occasional, hey, I have to give you a card because my mom said, card. It's cool and that makes me cool.  HA!
Introducing Epic Celebrations: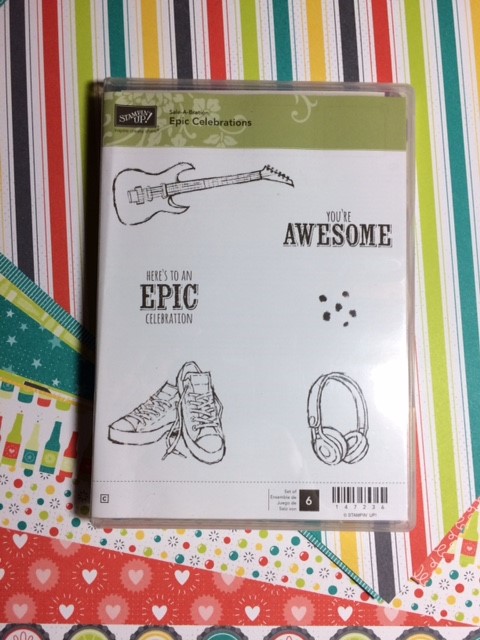 Take note of the beautiful colors of that scrapbook paper behind the stamp set.  That is also something you can earn for FREE in the Sale-A-Bration brochure, it's called the Bubbles & Fizz Designer Series paper.
Here's what I've come up with using these 2 products together.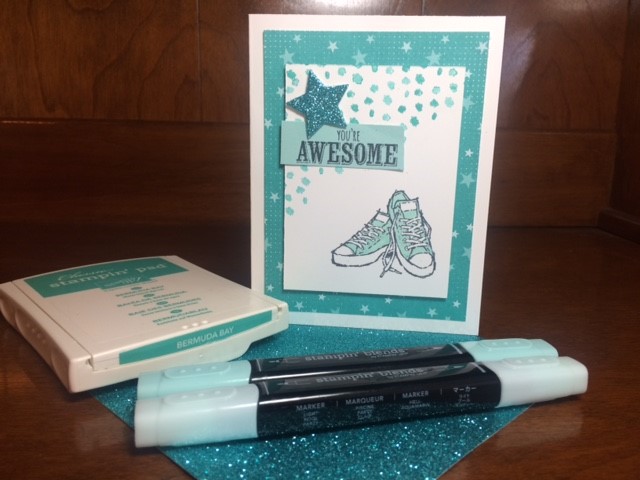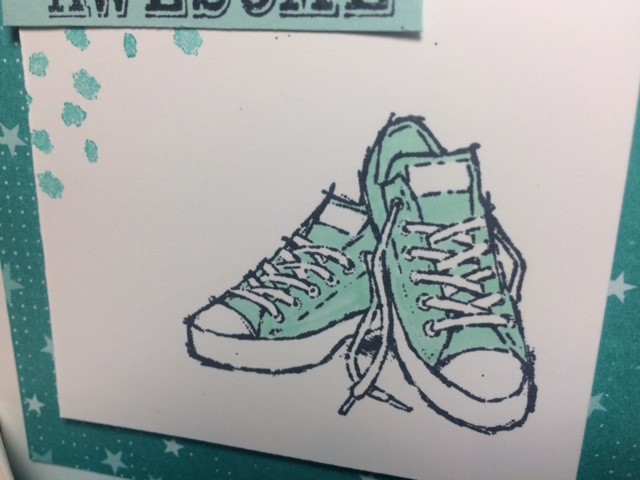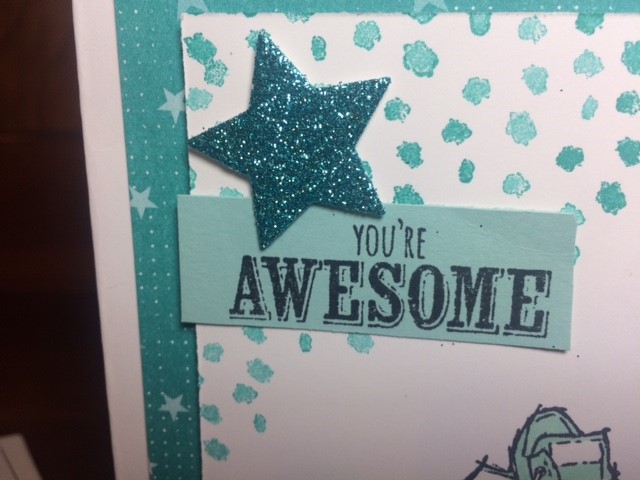 This turquoise glimmer paper is from the Occasions Catalog.  It matches perfectly with Bermuda Bay colored designer series paper.  I colored the converse shoes with the Pool Party Stampin' Blends alcohol markers.  I love these markers!
I hope you fall in love with this stamp set like I did.  Hop along and check out all the fun ideas using the Sale-A-Bration items. Scroll to the bottom for upcoming classes and ways to earn even MORE FREE stuff!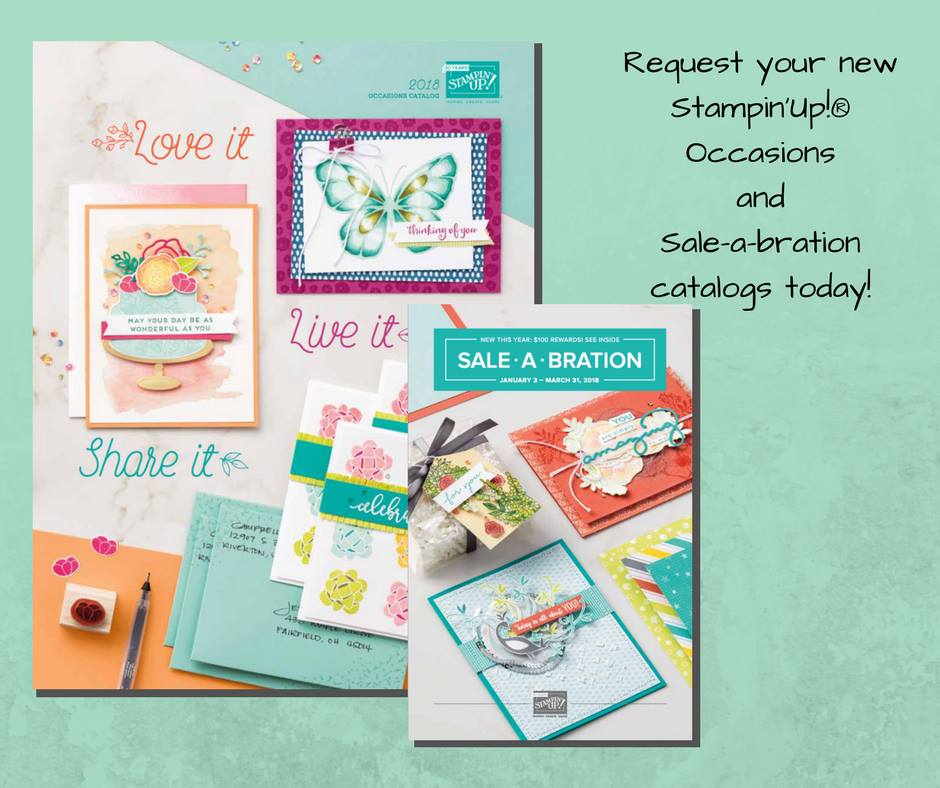 Need a Catalog?  If you do not have a Stampin' Up! Demonstrator, I would love to send you a catalog and get you hooked on papercrafting!  Contact me and I'll send you out the catalog with a surprise!
The Occasions Catalog goes live tomorrow!  A couple options to earn more FREE stuff!
***Host a party with $250 in sales and you can receive at least $50 in FREE product of your choice!
***Collect orders (or put in your own order) of $100 and join me in a Catalog Hostess Party.  I need 10 friends to host a $1,000 party and you will all receive a share of the Hostess Benefits.
***Want it all?  Did you know that you can sign up to be on Team BFF and you will receive a discount of 20% on everything you order and get the perks of being first to see everything and first to order it? Starting tomorrow, you can get $125 worth of product for $99 with FREE Shipping AND you will also receive 2 FREE stamp sets of your choice!
Upcoming Events (RSVP on FB at BFF Stampers):
January 9th – Occasions and SAB Kick Off Open House – various times throughout the day, check FB – Cost FREE
January 19th – Bday Cards Stamp-A-Stack – 7 p.m. – 10 p.m. – Cost $25
January 28th – Stampin' Up! BINGO with Jenn and Dawn – 2 p.m. – 5 p.m. – Cost $30
February 3rd – Stamp Camp at Sew Easy Studio – 6 p.m. – 9 p.m. – Cost $20
February 16th – Stamp-A-Stack – 7 p.m. – 9 p.m. – Cost $25
February 25th – Lots of Happy Card Kit Project Class – 2 p.m. – 5 p.m. – Cost $42.  Add on full set of Watercolor Pencils – $60 + FREE SAB item