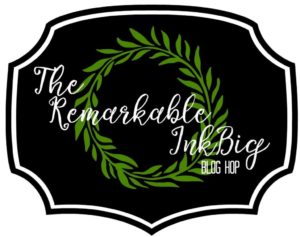 Welcome to the Remarkable InkBig Blog Hop for January 2018. This month our theme is Valentines!  You may just be starting the blog hop here at my blog – Jenn Charles @ BFF Stampers or may have come from the person previous to me on the list. If you get off track at any time, the full lineup below will help you move along from blog to blog so you see all the projects.
I'm not very big on Valentine's Day.  I'm not exactly sure why except that I've never been a mushy gushy show-your-love type of gal.  I married a man who is exactly like me.  Usually hubby will bring home a flower and a card for each of our daughters (we have 3) and a manly (ninja turtles or whatever is in style that year) box of candy for our son.  I get flowers and a card.  It's all very ritualistic.  I think I'd rather him surprise me with some flowers on a random day, because unfortunately, I have come to expect to receive something and then it loses it's meaning, doesn't it?  I'm sure I'm overthinking it all.
So anywho, on to my card.  I'm still using the Petal Palette set.  I absolutely love it.  I've made a card showcasing my love for this set.  HAHA.  Just kidding.  I will probably give this card to my hubby on Valentine's Day, because it's expected.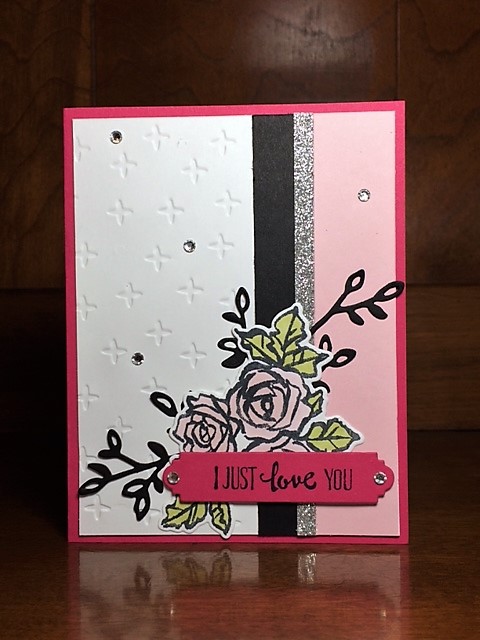 The colors I used were Melon Mambo, Pink Pirouette, Black and White.
I hope you like my card and are inspired with a non-Valentiney Valentine's Day card.
Thanks for taking part in our blog hop, there are so many amazing ideas and inspiration you don't want to miss. Remember that currently, you are on my blog – Jenn Charles @ BFF Stampers, so check the blog hop line up list to see who is next on the list.
Check out my Facebook page at BFF Stampers for upcoming events.
Follow me on Instagram @bffstampers for more inspiration.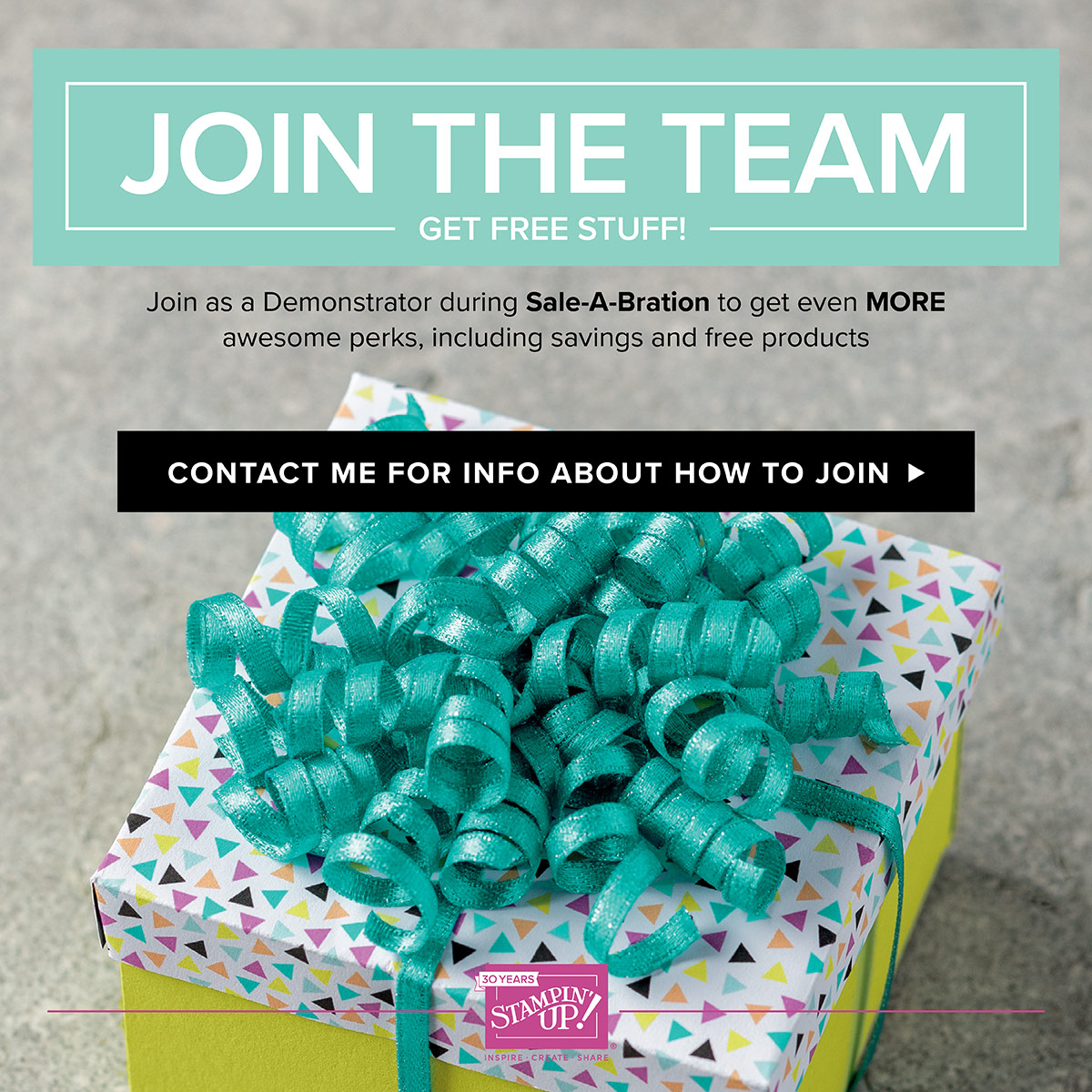 Do you have a wish list a mile long?  Do you want everything out of the Occasions Catalog?  Consider joining my team!  For $99 you can receive $125 worth of product with NO shipping and handling fee.  You will also receive 2 stamp sets of your choice!  Ask me for more details. Or click on the photo above to start today!