In July we had our first themed Stamp Camp – Red, White & Blue.  All of our cards were done in red, white, and blue.  Plus our attendees received extra entries into our drawing for prizes if they wore red, white, and blue.  It was a lot of fun and I think it helped us to focus in on card designs.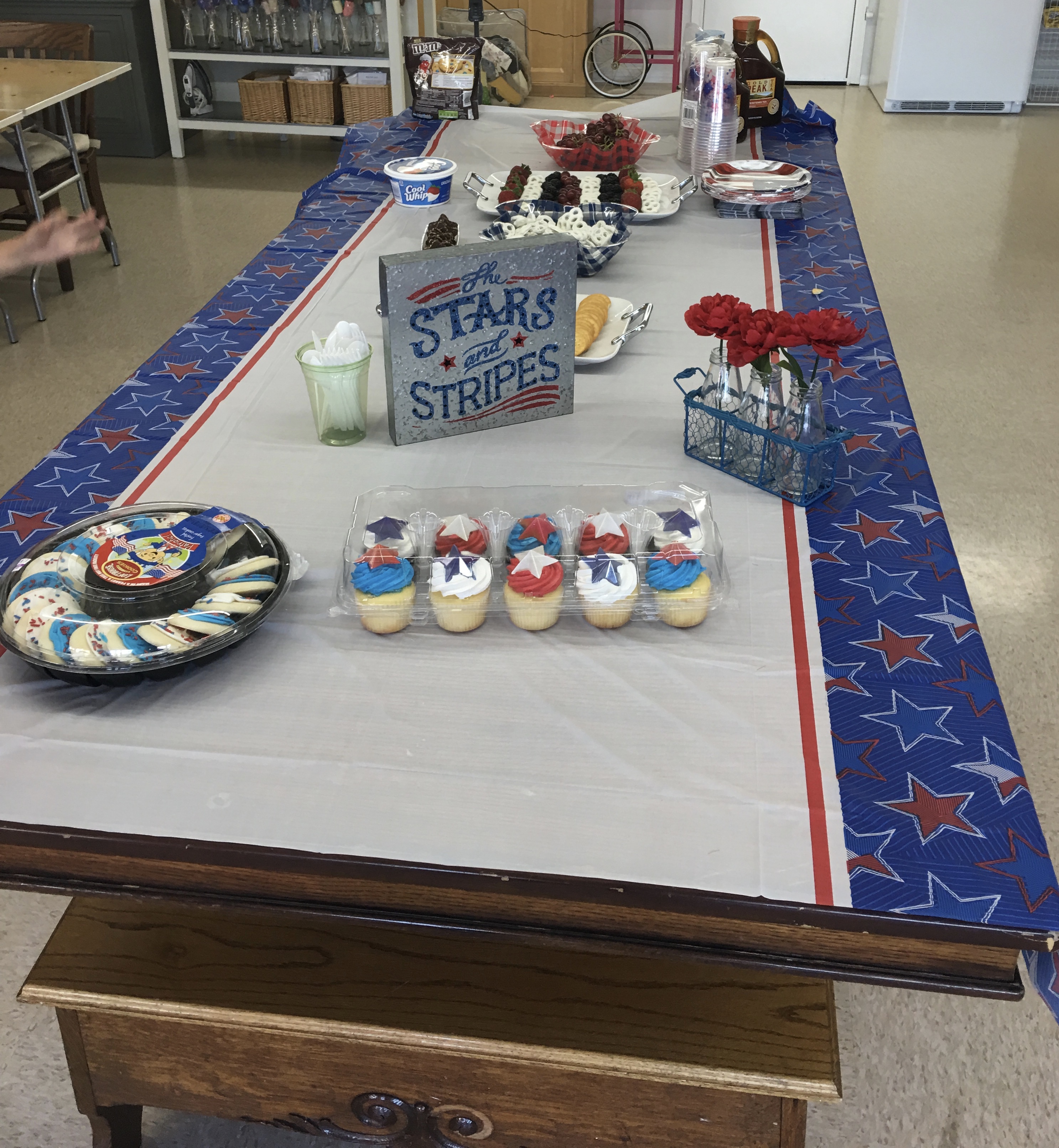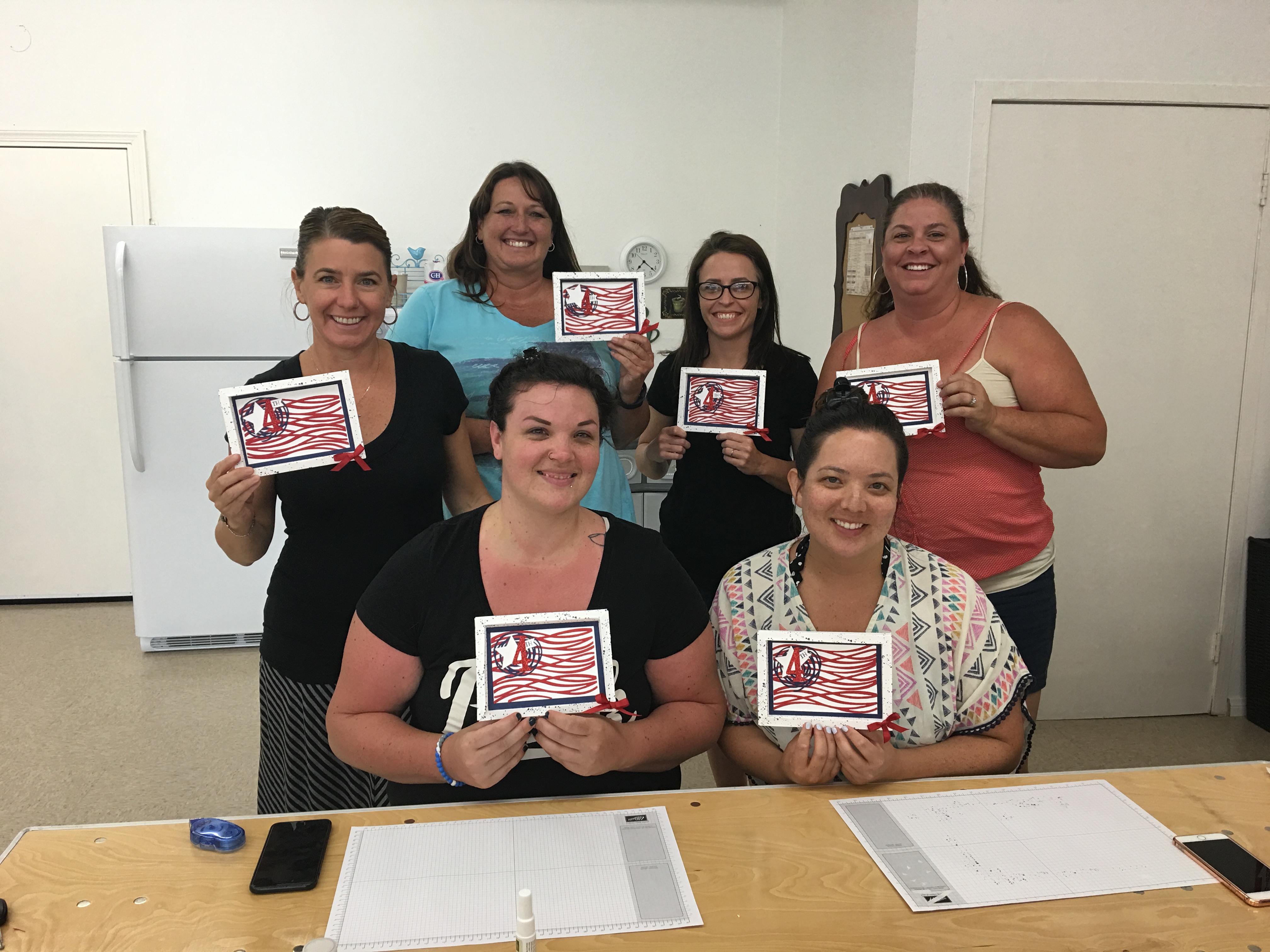 We always try to teach a new technique at our Stamp Camps.  At this stamp camp we showed them how to do a shaker card and make a 3D paper frame.  Our BFFs really loved the shaker card!  The paper frame offered some challenges, but we were able to create some beautiful home decor pieces for the 4th of July!
Below are our 3 cards!  I just loved doing this theme!  It's awesome that Red, White & Blue can be so versatile and fun.
The tutorial for the shadowbox is here.  Thank you to Jan Brown out of the UK for the great tutorial!
Below are the supplies we used to make these 3 great projects!  You too can make some awesome Red, White & Blue projects.  If you do post pictures in the comments!
Happy Stamping! Lisa & Jenn, Your BFFs!