Today I was making applesauce from scratch. I peeled all the apples, added the ingredients into the crockpot and walked away. For 6 whole hours, that crockpot is gonna cook by itself. I love that about a crockpot. For those of you that don't really know me, I really, really do not like to cook. I don't like to bake. I don't like to chop or dice or saute'. But I do it because I like to eat. I also don't like to waste food so I'm making applesauce with a bunch of apples my kids refuse to eat because they might have a bruise, or the skin is a little wrinkly. When I do cook I rarely use a recipe. I usually cook meals that are easy to make and easy to remember. Enchiladas, tator tot casserole, macaroni and cheese with cut up hotdogs. I don't use recipes for these types of meals. But today I needed a recipe.
I think of recipes like sketches. I don't use them often but when I do, stuff just comes together. I like card sketches because you can make it your own while still CASEing something. If you've followed me long, you know I don't create much on my own. I CASE (copy and share everything) most of what I do. I'll change it up to my own colors or use a different stamp set but it's still CASEing the original design. Kinda like a recipe. Today's applesauce recipe called for honey. We were out so I substituted brown sugar. Let's call that CASEing a recipe 🙂 I saw this week's Mojo Monday and thought it was a perfect sketch. I love the card I came up with.
Here's the sketch:
I used the Artistry Blooms designer series paper and the So Sentimental Stamp set and Stitched So Sweetly die cuts. I love the way it turned out and I changed it a little to make it my own.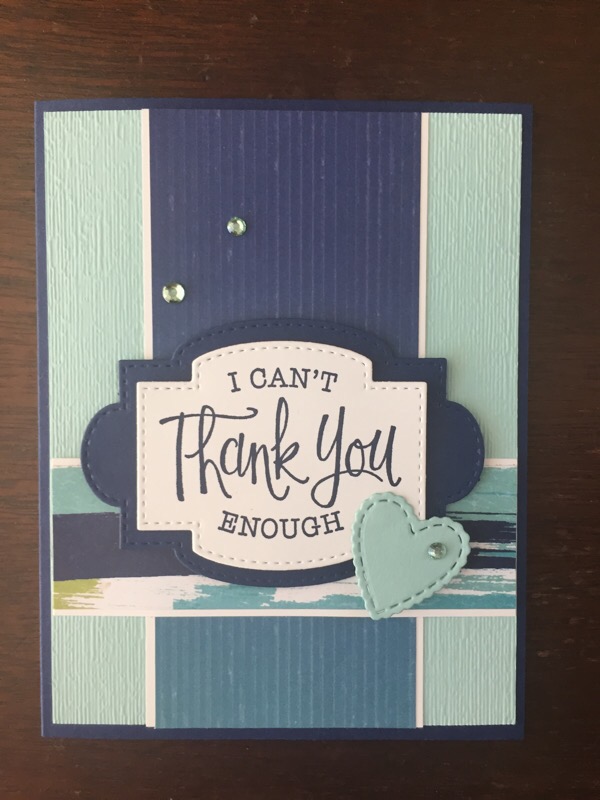 Go try a sketch or try a recipe and put a little twist on it and make it your own. Post it in the comments and let me know!
Talk to you soon,
Your BFF,
Jenn