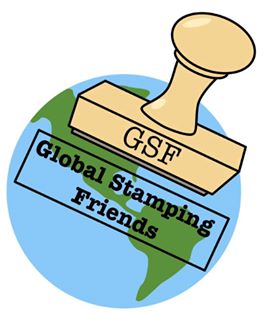 Today is the DAY!! The 2018-2019 Annual Catalog is LIVE!!!  If you have not received your catalog yet and do not have a demonstrator, contact me!  I will get you a catalog.  In my opinion, this is the best catalog yet!
Welcome to the Global Stamping Friends June Bloghop.  You are visiting Jenn Charles @ BFF Stampers.  Our theme this month is anything new!  Of course it is!  Today is the kick-off of the New Catalog!  I'm very excited if you can't tell.
All the cards I make are the normal size.  They might be a fancy fold or a note card size or 3×3, as long as we sell the base, I'll make the size.  The card I'm making today is from the Delightfully Detailed Memories & More Card Pack.  Stampin' Up! has come out with card bases and envelopes that fit the 4×6 or 3×4 cards in the Memories & More Packs.  I'm so excited about that!  Here is my sample of a 4×6 card base using those cards.  This card has no ink or stamping on it!  The Memories & More card packs make it so easy to make a quick card.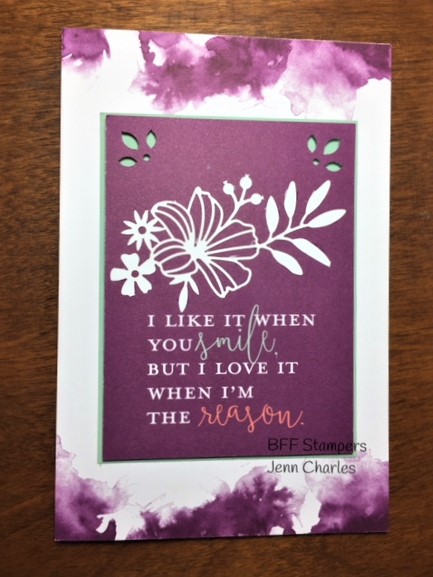 Don't you love these colors?  They are returning In-Colors, Mint Macaron and Blackberry Bliss.  So pretty!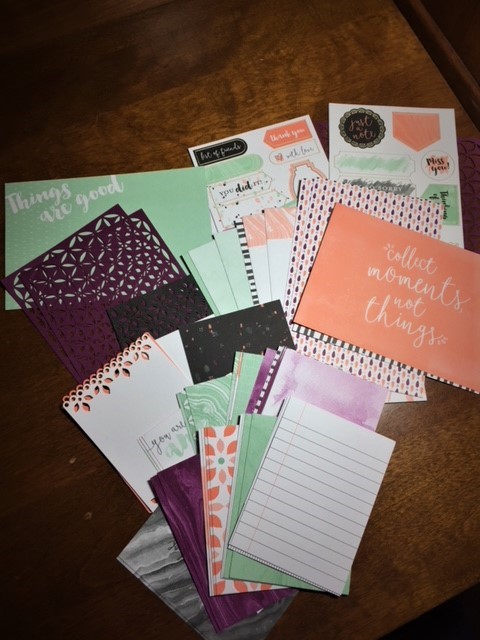 I used a new punch called the Detailed Trio Punch and I cut the detailed laser cut flower from the aptly named Delightfully Detailed Laser-Cut Specialty Paper 🙂  It is white on one side and vanilla on the other.  It comes with 4 pieces of each of these 2 designs.
I hope you liked my card and visit all the people in the hop to see brand new products from the new catalog!
Up next is Karie Beglau.  I know she will have something amazing for you to see!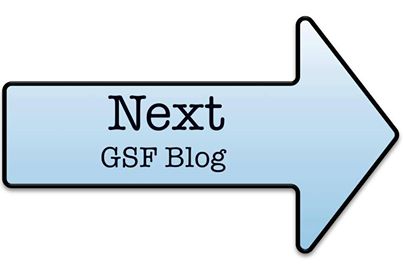 I'm on my way to our church retreat today for the weekend and it's all about Choosing JOY!
John 15:11 – "These things I have spoken to you, that MY JOY may remain in you, and your Joy may be full"
Choose Joy!
Your BFF,
Jenn