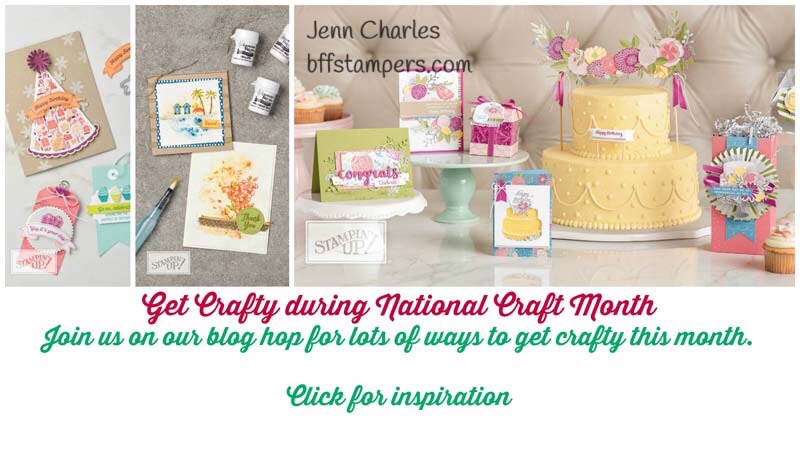 Welcome to the National Craft Month Blog Hop.  You are visiting Jenn Charles with BFF Stampers.  At the end of my post there will be a list of everyone who is crafting with me today.  Please take the time to hop along to the other wonderful crafters and see what they have made for you.
The month of March is full of Birthdays for our family.  We have three birthdays just in our household!  We love March around here. So I've made a birthday banner to decorate the house with for the month.  We will be eating a lot of cake and keeping the party going all month long!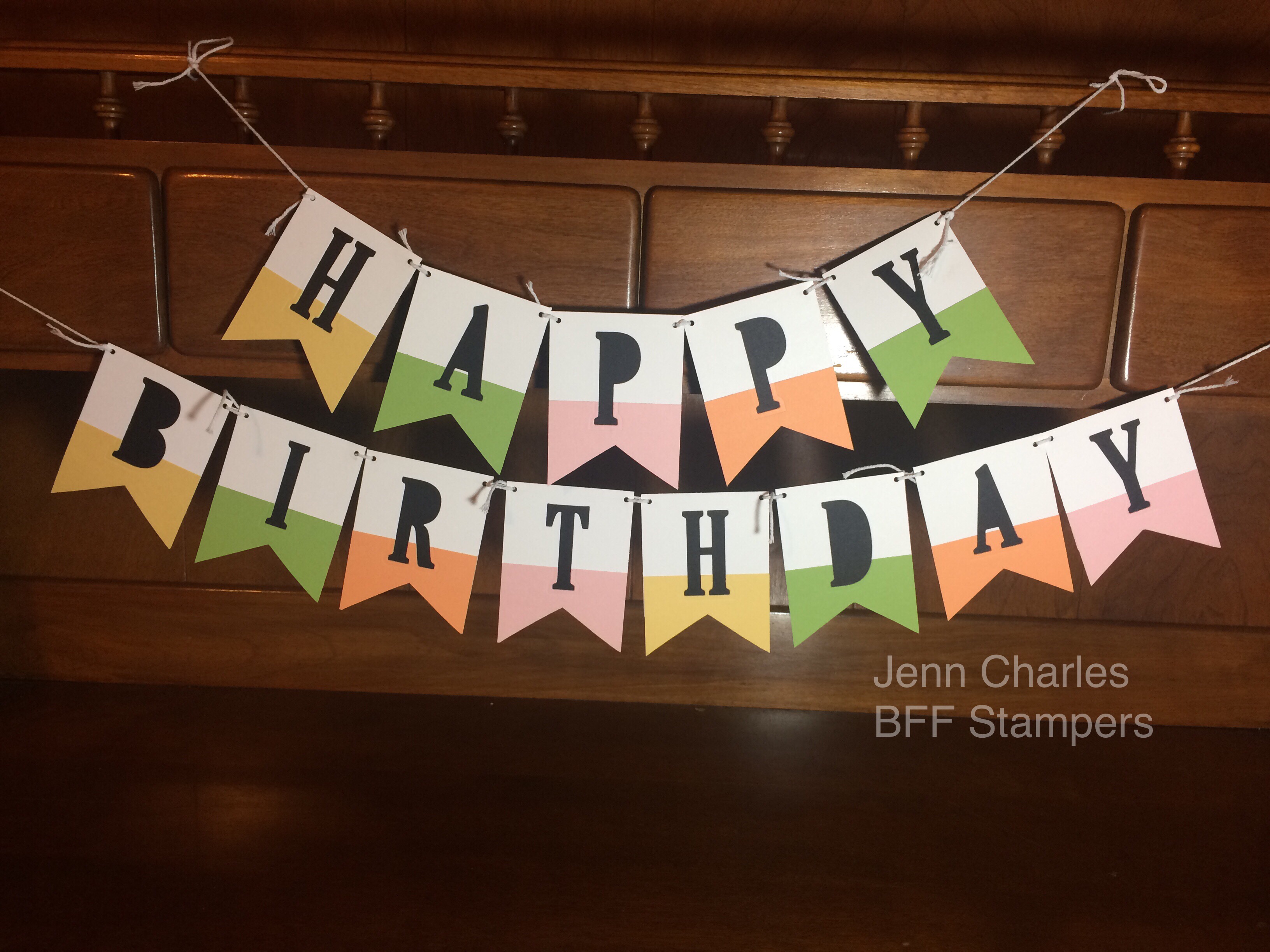 I've used the colors So Saffron, Pear Pizzazz, Peekaboo Peach, and Pink Pirouette.  I thought the colors were Spring-y also. 🙂  I think I'll add Easter to the back of the Birthday one to use it for that party also.
To help me celebrate my birthday this month, I'm having a Birthday Card Bash on March 30th at my house from 7 p.m. – 9 p.m.  We will be making a stack of 9 birthday cards for $9. 3 each of 3 designs. RSVP on Facebook by March 27th.
Because it is my birthday, I'm offering a birthday gift to you during the month of March with any order!  That's right!  I'm giving out birthday gifts for my birthday!  It will be a grab bag sort of fun stuff worth $10.
Thank you for joining me today.  Remember, you are visiting Jenn Charles at BFF Stampers.  Hop along and get your Craft On!
Your BFF,
Jenn