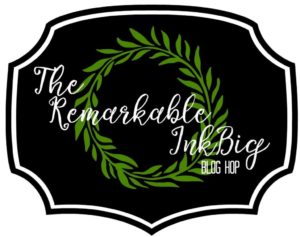 Welcome to the Remarkable InkBig Blog Hop for November 2017. This month our theme is Holiday Tags!  You may just be starting the blog hop here at my blog – BFF Stampers or may have come from the person previous to me in the list. If you get off track at any time, the full lineup below will help you move along from blog to blog so you see all the projects.
Today I am showing you the gorgeous Be Merry Kit in the holiday catalog.  They are beautiful to use as tags for gifts.  They come in two different varieties and make a total of 12 rosettes.  They have a circle to put on the back that you can write a To and From on for your recipient. They are currently on backorder but will be available tomorrow just in time for FREE SHIPPING cyber Monday!!!  These photos do not do them justice.  They are glittery and shiny in real life.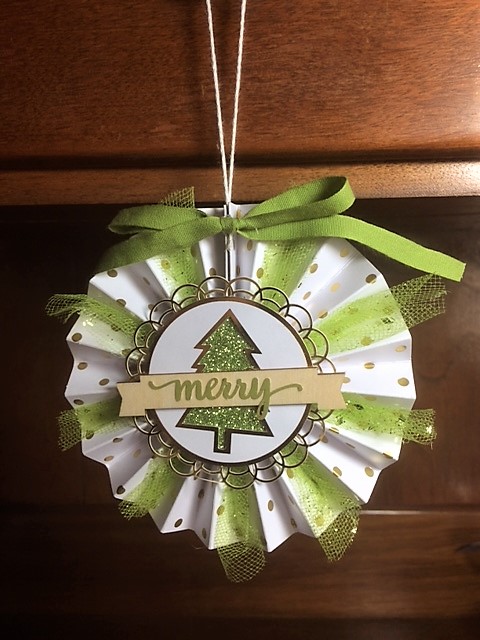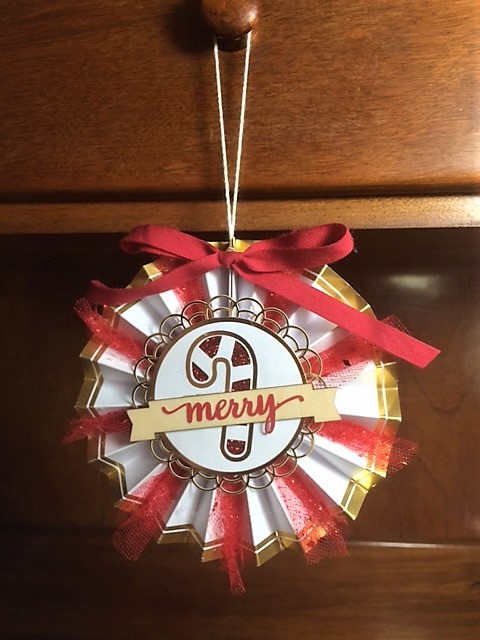 I made this gift bag using two 12 x 12 sheets of DSP from the Merry Little Christmas Designer Series Paper.  The colors in the rosettes are Old Olive and Real Red and the Old Olive one matches perfectly with this paper.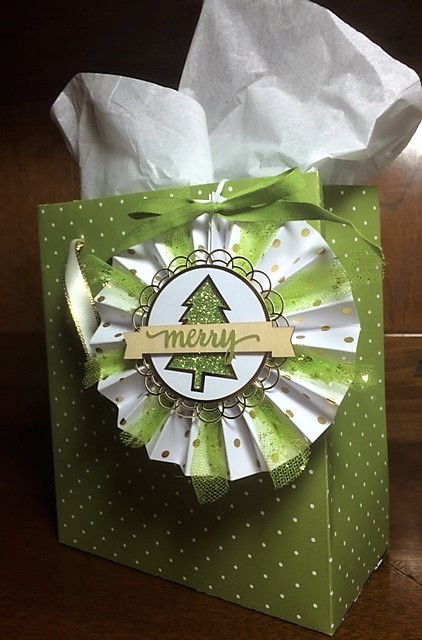 The kit is really easy to put together, all you need is a glue gun!
I'm having a class using this kit on December 8th from 7p.m. – 9p.m. at my house.  You can order yours on cyber Monday and get FREE SHIPPING and bring it to the class.  Please use the hostess code: NP7WAQ7M  and I will send you a gift!  Or you can order it from me for $25.
Here's a video from Stampin' Up! showing you how easy they are to put together.
Thanks for taking part in our blog hop, there are so many amazing ideas and inspiration you don't want to miss. Remember that currently, you are at my blog – Jenn Charles – BFF Stampers, so check the blog hop line up list to see who is next on the list.
Your BFF,
Jenn