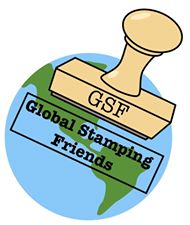 Welcome to October's Global Stamping Friends Blog Hop. You are visiting Jenn Charles from the USA. Today's theme is Treat Holders! My littles and I like to give treats out to the teachers, their friends, family and our Awana groups! Of course it would be nice if everything were different but who has time for that? The holder I made today is simple to put together but easy enough to change up to make it look different enough for everyone to feel special.
My kids are at the ages where everything is hilarious. Even my daughter tells dad jokes. I never noticed before but a lot of food has jokes on it. Popsicle sticks, oatmeal packets and of course Laffy Taffy. I decided to make a treat holder for these funny treats. A couple banana ones didn't make it because they are my faves!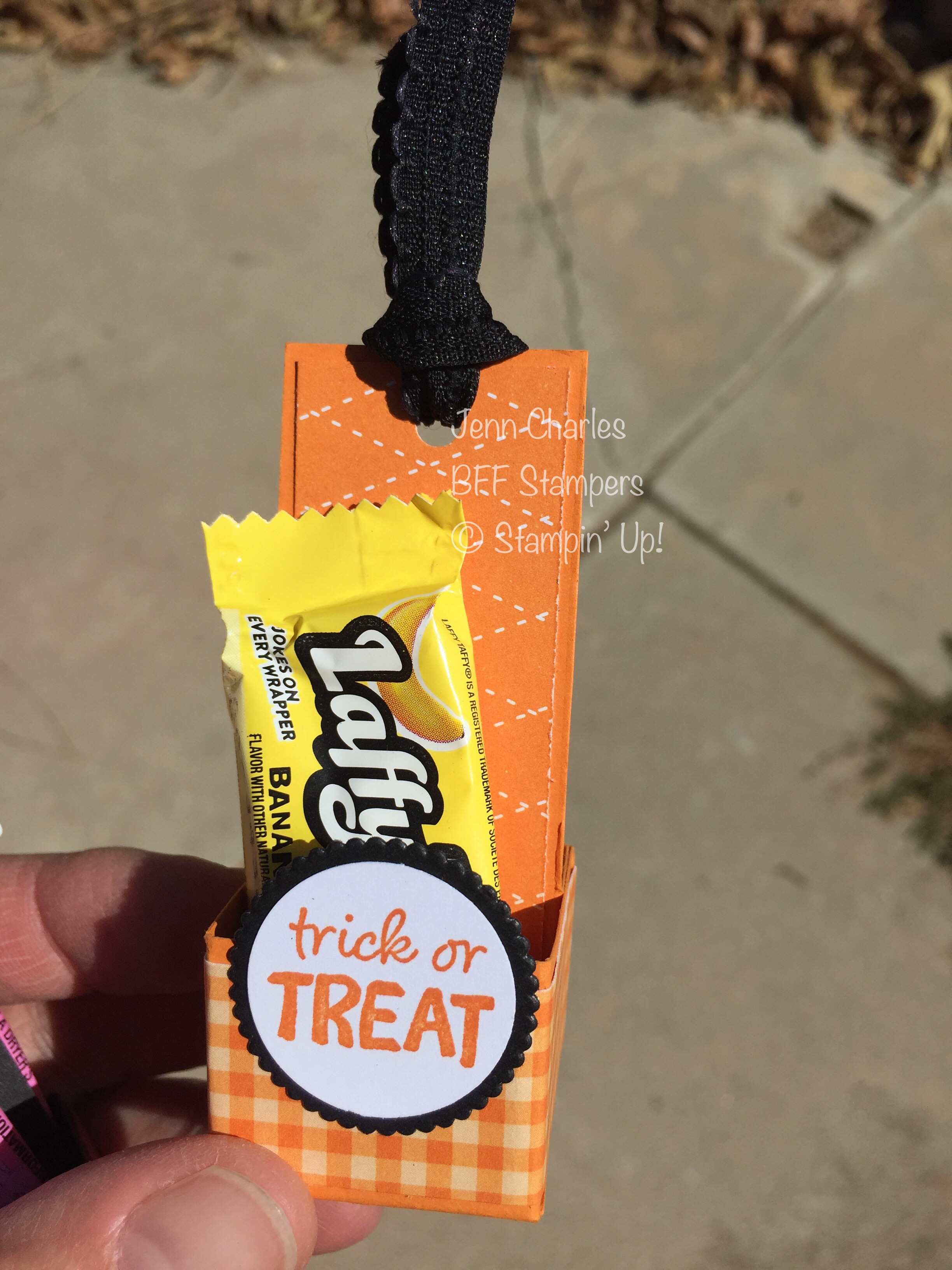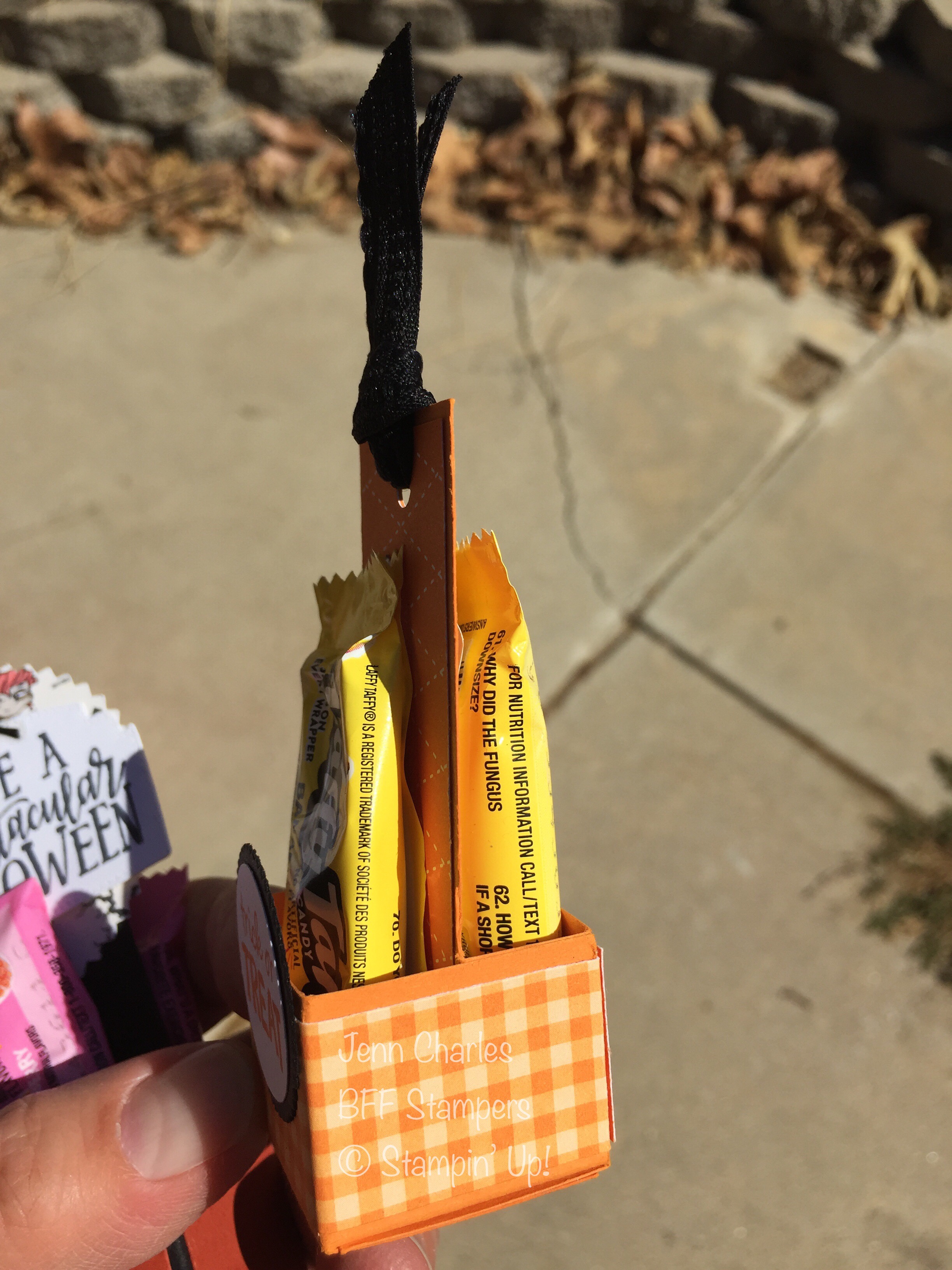 I made them to fit two because you can never have too many laughs (or candy, let's be real)!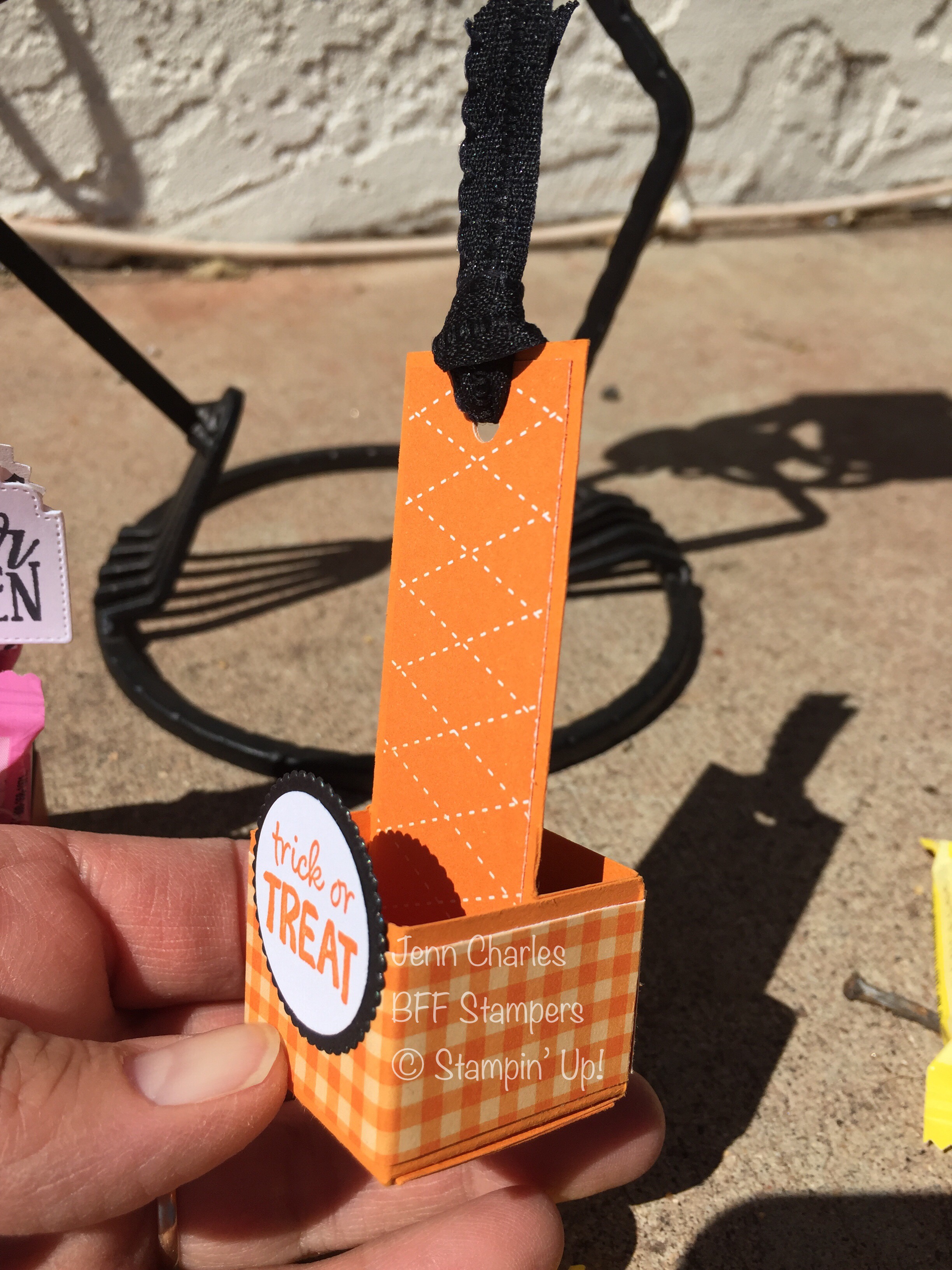 You can see on the orange one that I used one piece of dsp to wrap around the bottom. On the next photo you can see that I used 4 small piece of cardstock to decorate. You can do either way and I've added both dimensions below.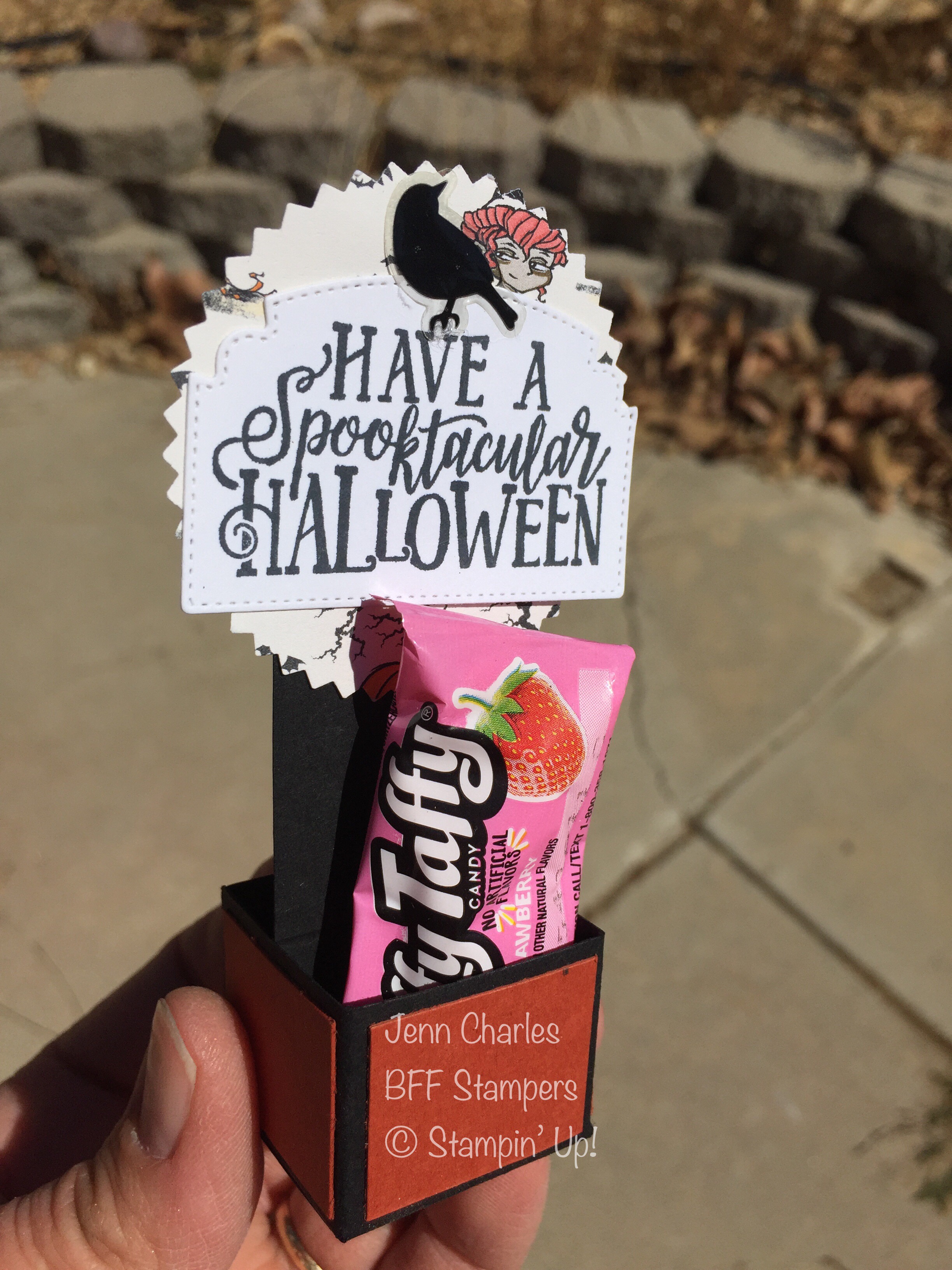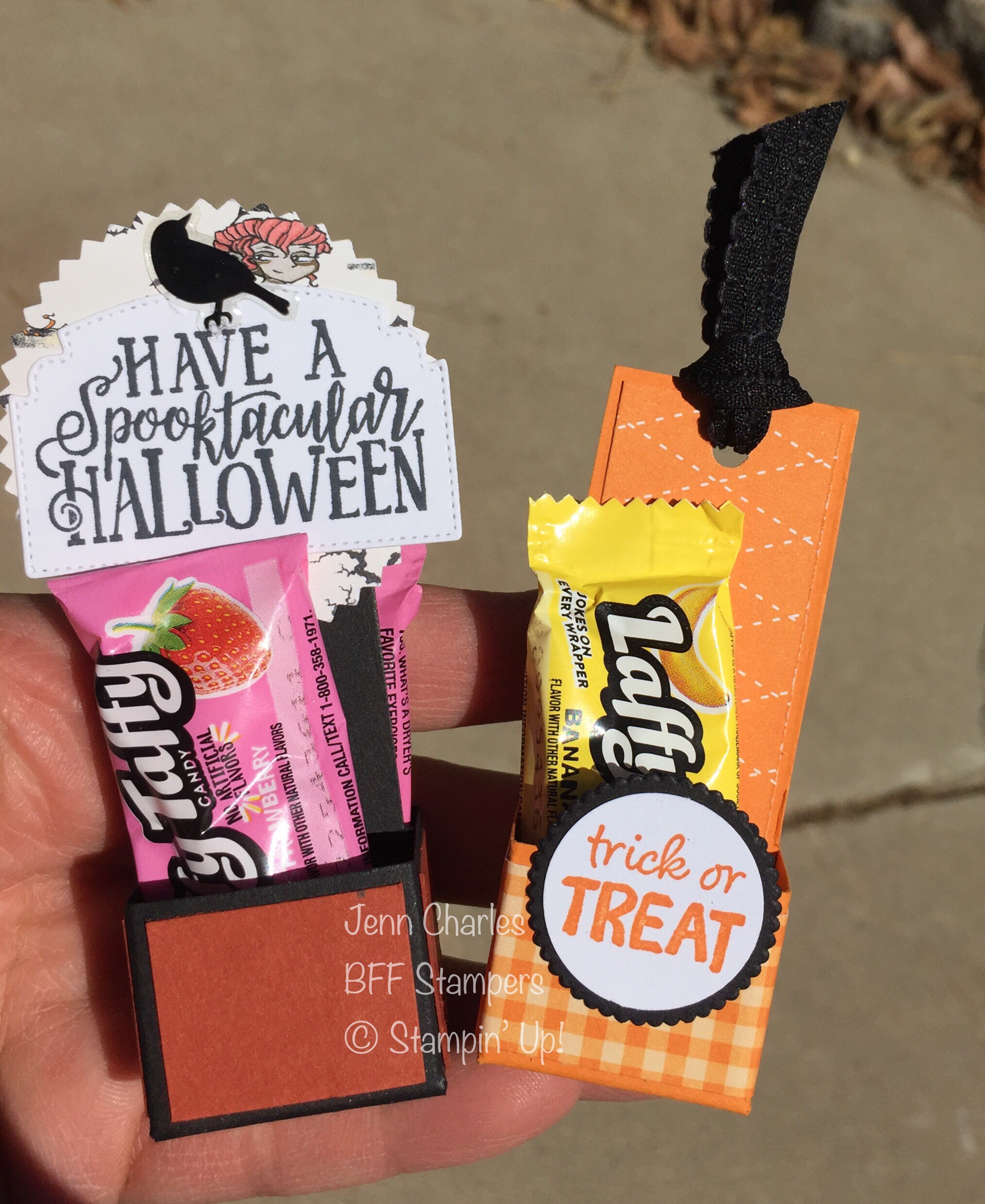 I hope you enjoyed my treat boxes. I have the dimensions at the end of the post.

Let me just leave you with this:
-What was the judge's drink order?……..Just-ice!
-Why did the fungus downsize?…….There was too mush-room.
-I need to fix my pen………..Do you have any TIPS?
-How can you tell if a shop is new?…….No store-age!
My kids are cracking up! Hope you got some new jokes to tell someone later. Laughter is definitely the best medicine!
Thank you for hopping along with us. Next up is Rachel Macleod. Please take the time to leave a comment for the participants. They love to hear what you think! Have a fantastic Halloween!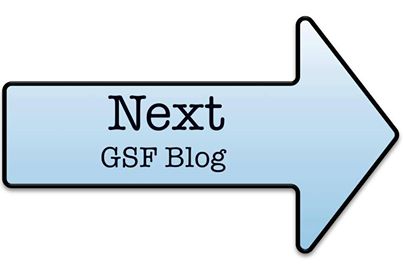 ---
Blog Hop Roll Call
1. Jenn Curtis Charles
2. Rachel Macleod
3. Amanda Farlinger
4. Libby Dyson
5. June Olsen
6. Jan Musselman
7. Tricia Butts
8. Kimberley Anne Morris
9. Angélique Stempelkeuken
10. Marieke Bart
---
---
How to make the Laffy Taffy double treat holders:
4 1/2″ x 7 1/2″ cardstock
Score on the 7 1/2″ side at: 1 1/4″, 2 1/2″, 3 3/4″, 5″, 5 5/8″ and 6 7/8″
Score on the 4 1/2″ side at: 1 1/4″ and 2 1/4″

DSP: 2 pieces 1 1/8″ x 3 1/8″ for handles
4 pieces 7/8″ x 1 1/8″ for sides or one 7/8″ x 5″ to wrap around.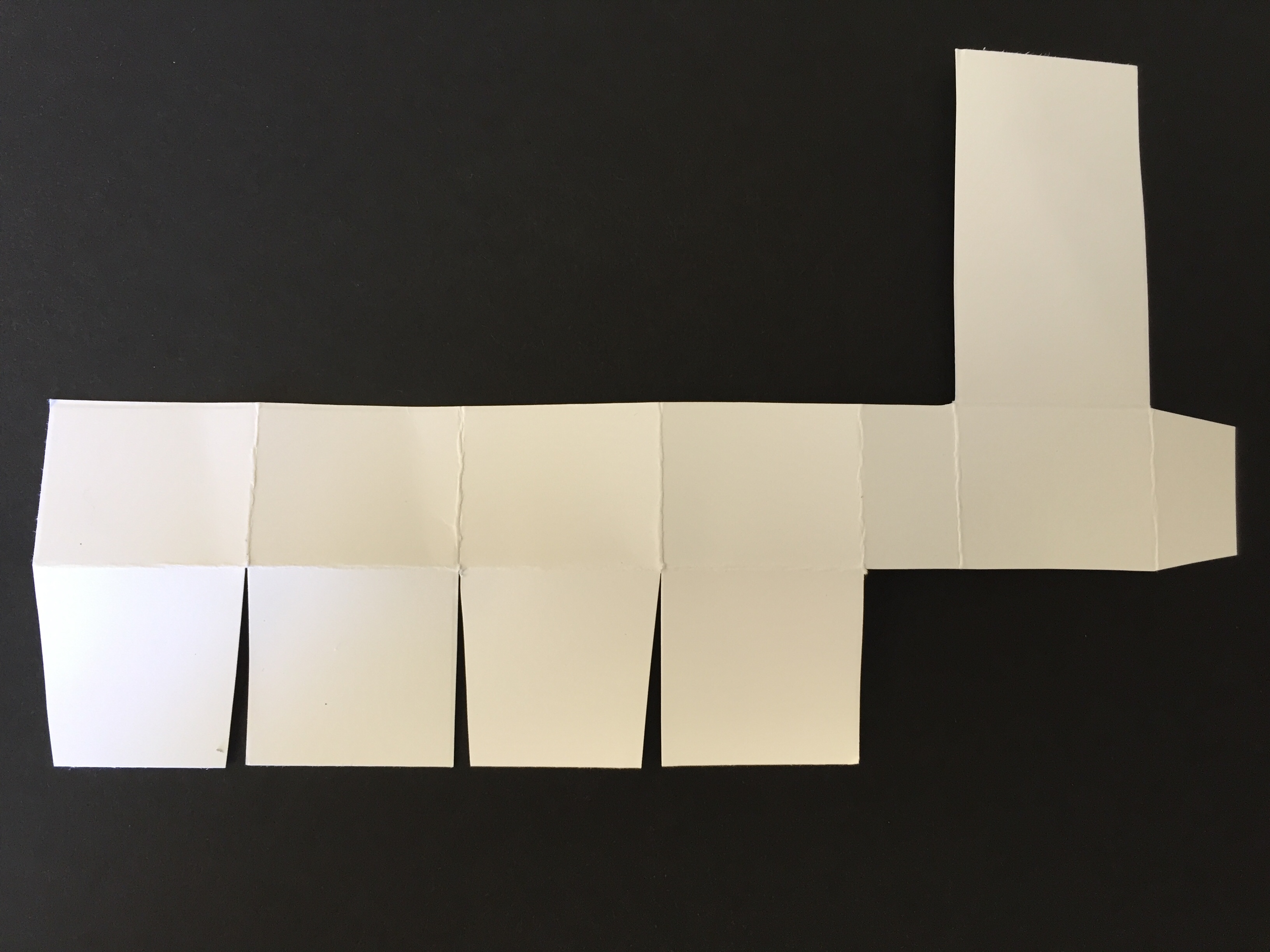 ---