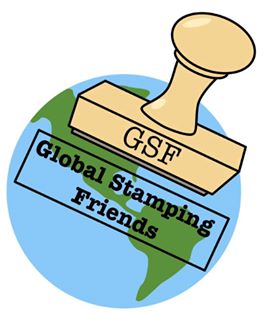 Welcome to another month full of fun projects made from Stampin' Up! demonstrators from around the world.  Right now you are visiting me, Jenn Charles @ BFF Stampers.  For July's theme, we are making Home Decor items.  Today it is supposed to be 111° F!  That is very hot for my little town.  So we are at the beach!  I made a sign for my craft area that depicts my mood today.  I'm going to be sitting at the beach with my feet in the sand, RELAXING!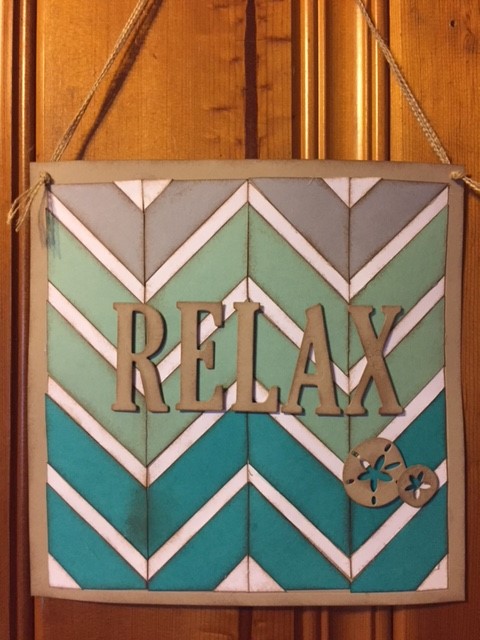 I am so glad that Mint Macaron has come back.  It goes perfectly with Smoky Slate and Bermuda Bay.  I got this inspiration from my shower curtain.  I've been wanting to make this for awhile now and this blog hop was just the push I needed to take the time to figure out how to do these chevrons.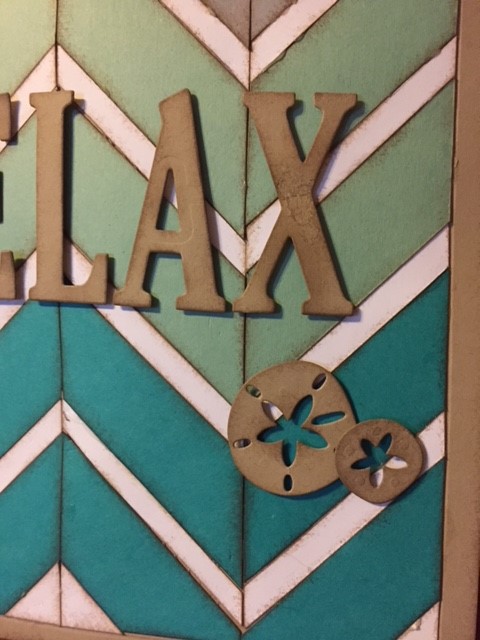 I sponged all the pieces in Crumb Cake and used a Crumb Cake piece of cardstock for my backing.  The word is cut from the Large Letter Framelits in Crumb Cake and sponged also.  The little sand dollars are cut from the new Under the Sea Framelit Dies.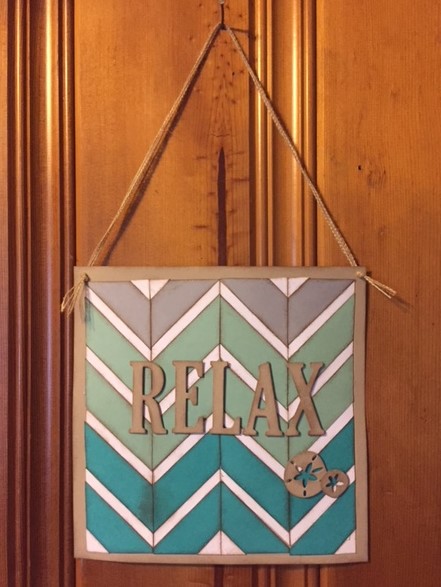 I hope you enjoyed my Home Decor item.  I know I do!  It's so pretty!  These are my favorite colors for summer.
Next up is Sarah.  I know she is really going to WOW you with what she has created.  Below is a list of everyone in the hop.
Thanks for stopping by,
Your BFF,
Jenn
BLOG ROLL CALL
HOME DECOR
Lisa Ann Bernard
2. Tricia Butts
3. Narelle Fasulo
4. Amber Thompson
5. Karie Beglau
6. Anja Reuss
7. Anastasia Radloff
8. Amanda Bates
9. Susan Simpson
10. Angelique Stempelkeuken
11. Libby Dyson
12. Marieke Bart
13. Mary Ann Kay Rossiter
14. Kimberley Anne Morris
15. Rebecca Urban
16.Jenn Curtis Charles
17. Sarah McDermott
Upcoming Events (RSVP on FB @ BFF Stampers or reply to this email):
July 14th – Stamp Camp
July 18th – Mommy & Me Class
July 22nd – DSP Product Based Class
July 27th – Christmas in July