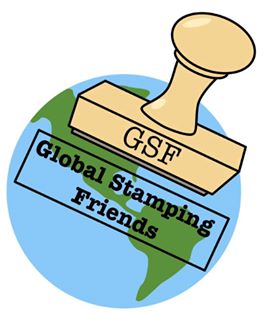 Welcome to another month of creativity with the Global Stamping Friends.  You are at BFF Stampers with Jenn Charles in California, USA.  This month's hop is a challenge featuring a Color Theme!

This Color Challenge was hard for me because I was in a springtime frame of mind and couldn't wrap my mind around these colors.  Then I thought, they'd be beautiful with that Sale-a-Bration stamp set called Beautiful Peacock, but I don't own that one yet..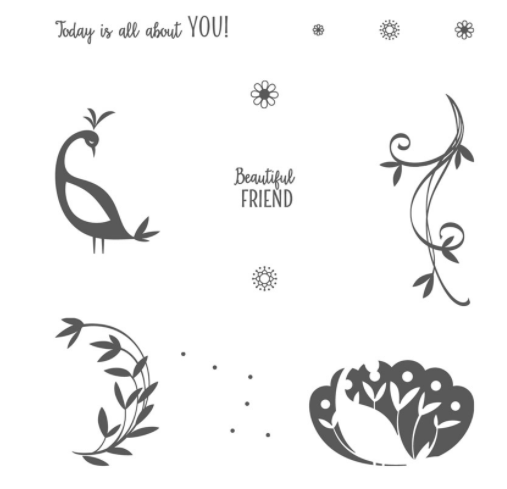 So I really had to think on this one and this is what I came up with: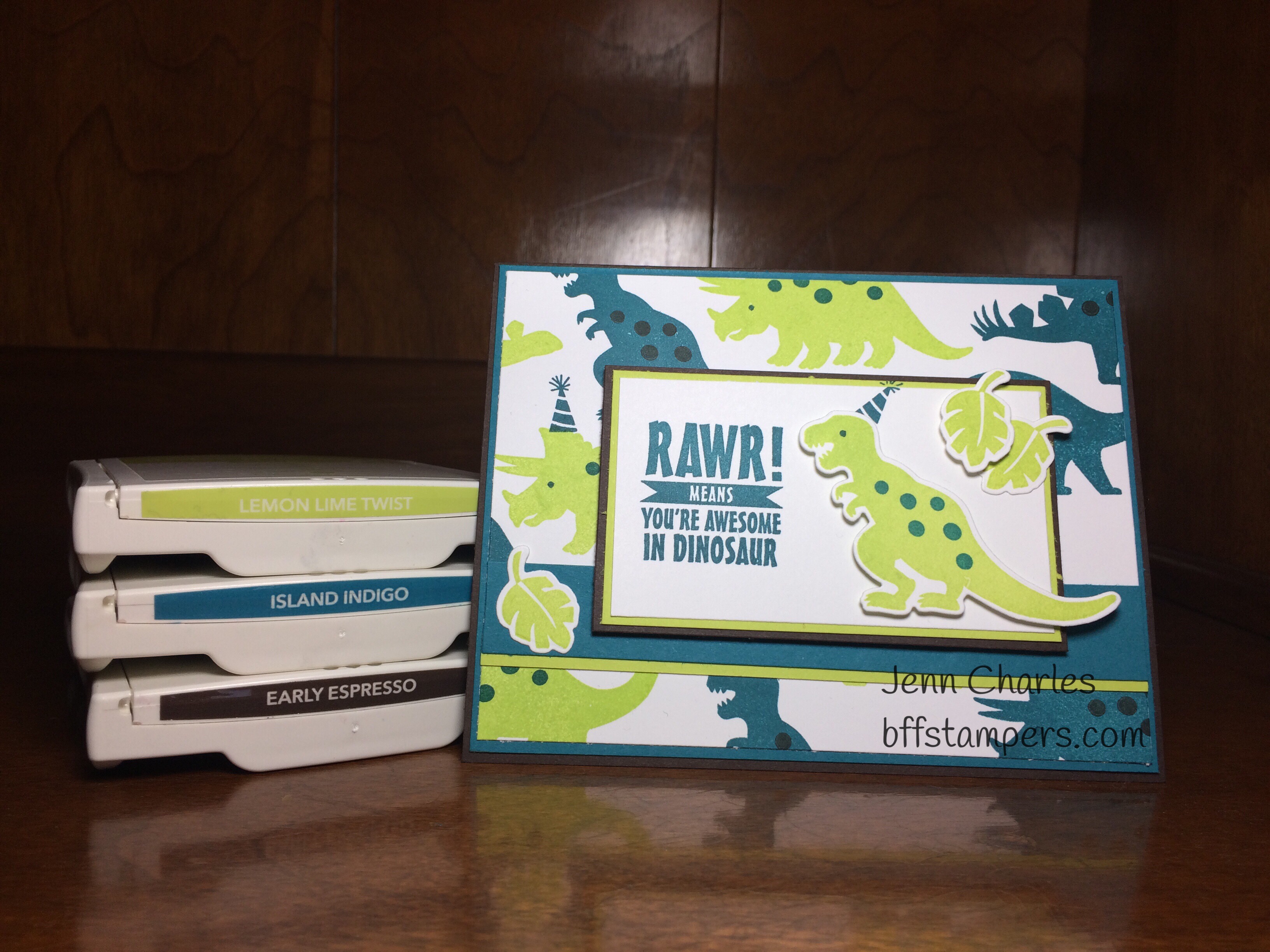 We have many, many birthdays to celebrate this month.  One of them is for a friend of ours who is turning 5!  He is going to love this card.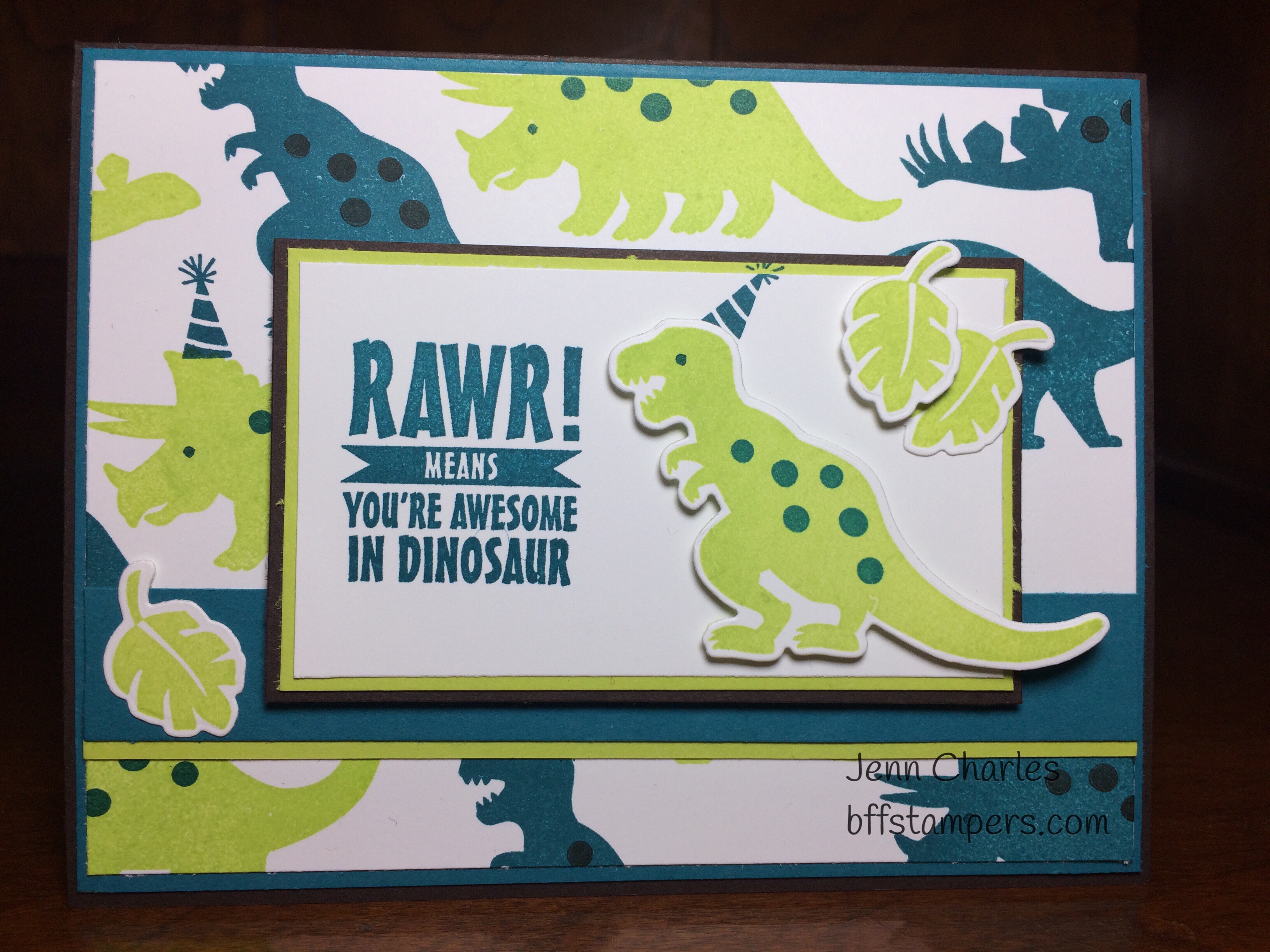 One of my favorite things to do is to make my background paper with stamps.  I do love our designer series paper but sometimes you need other themes and the best way to do that is to make it yourself.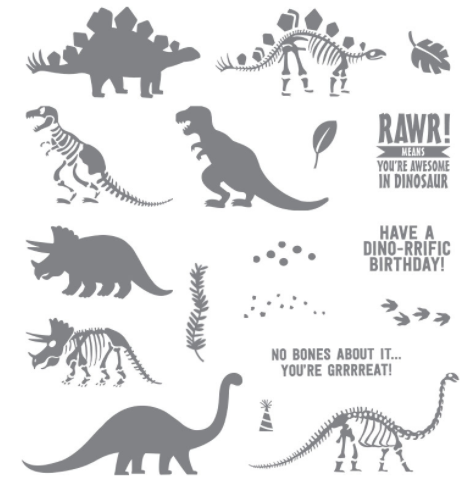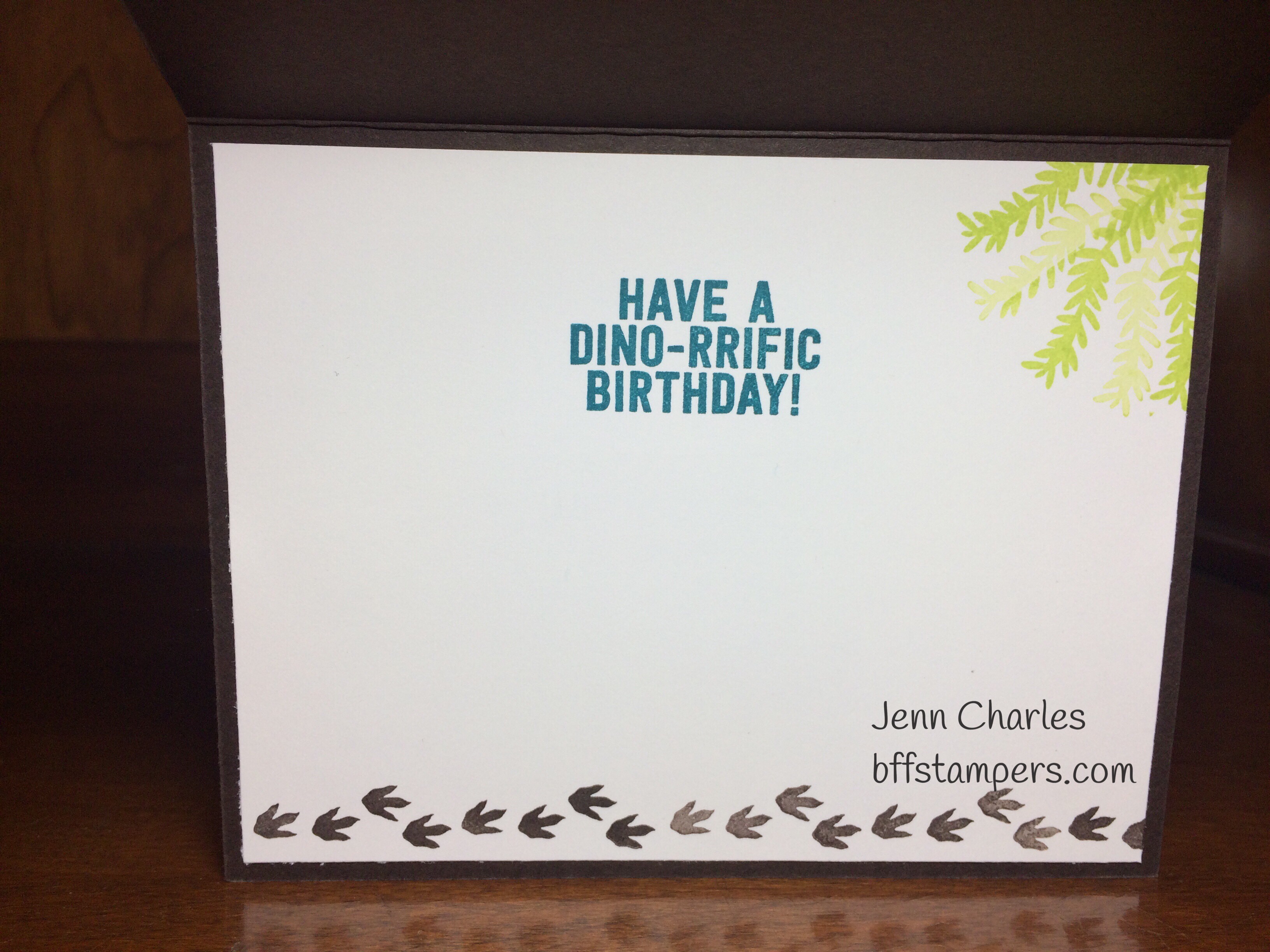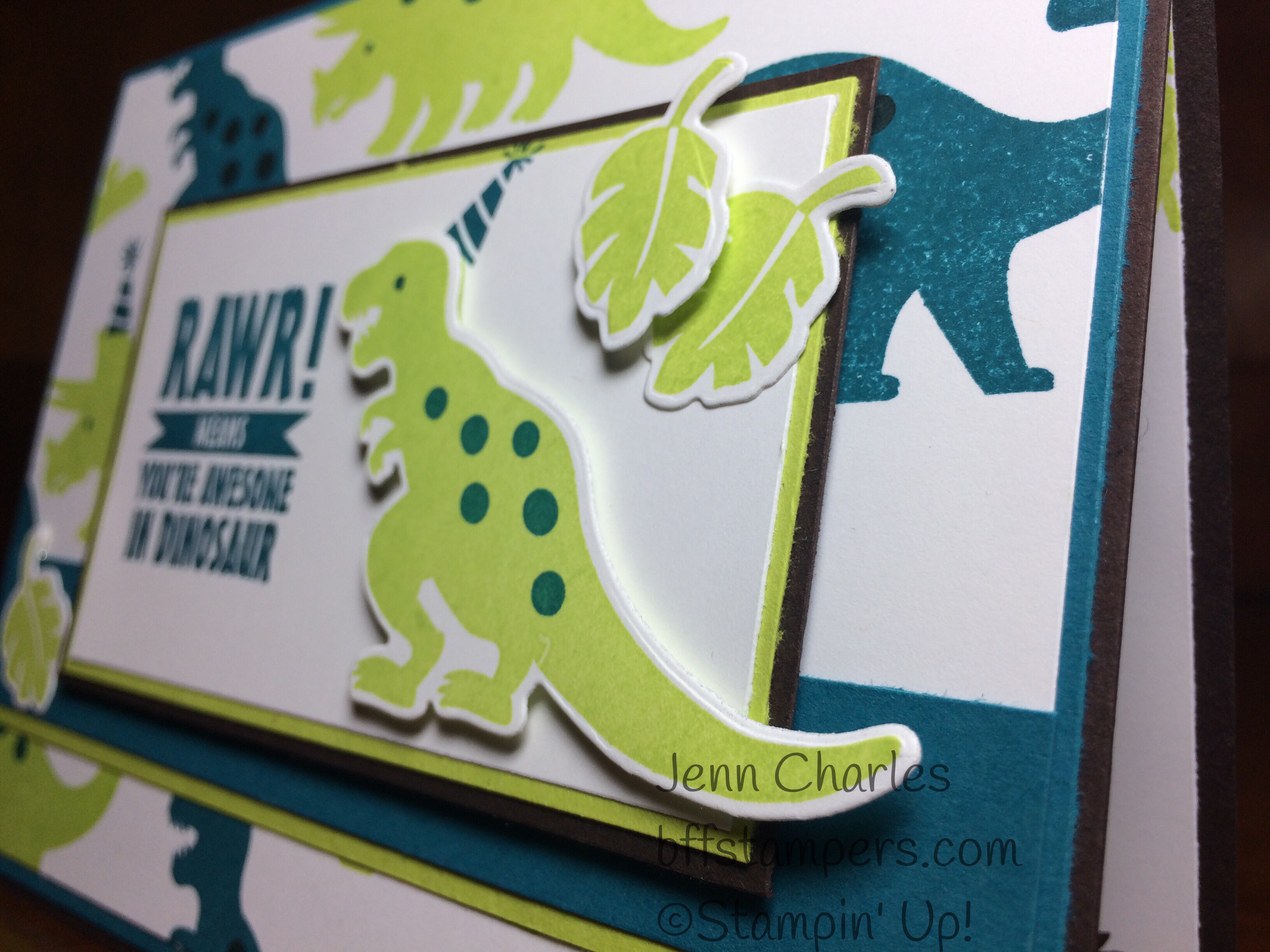 Here's a close up of the dino popped up using our dimensionals.
I hope you enjoyed my card using the colors, Lemon Lime Twist, Island Indigo, and Early Espresso.  Speaking of Espresso, I think I'll go make a coffee card for my nieces birthday which is next week.  Stay tuned all month for some exciting birthday offers!
Next up on the hop is Amanda Farlinger.  I can't wait to see what's she's made.  There's a list below of all the participants if you'd like to hop around. Happy Hopping!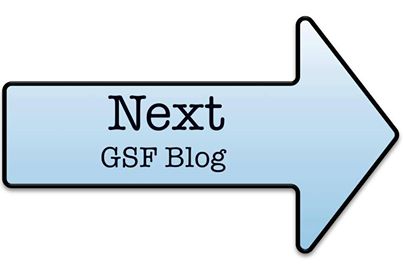 Your BFF,
Jenn
GSF Blog Hop Participants March 2018 – Colour Challenge
Upcoming Events (RSVP on FB at BFF Stampers):
March
7th – Technique Class – Sew Easy Studio – 9:30 a.m. – 10:30 a.m. – $5 RSVP by 3/6
10th – Stamp Camp – Sew Easy Studio – 6 p.m.-9 p.m. – $25 RSVP with payment by 3/9
18th – Product Based Class – My House – 2 p.m. – 5 p.m. – TBD RSVP with payment by 3/10
21st – Fancy Fold Technique Class – Sew Easy Studio – 9:30 a.m. – 10:30 a.m. – $5 RSVP by 3/20
23rd – Birthday Card SAS Bash – My House – 7 p.m. – 9 p.m. – $9 RSVP by 3/20
April
4th – Technique Class – Sew Easy Studio – 9:30 a.m. – 10:30 a.m. – $5 RSVP by 4/3
14th – Stamp Camp – Sew Easy Studio – 6 p.m. – 9 p.m. – $25 RSVP with payment by 4/13
18th – Fancy Fold/3D Technique Class – Sew Easy Studio – 9:30 a.m. – 10:30 a.m. – $5 RSVP by 4/17
22nd – Perennial Birthday Project Kit Class – My House – 2 p.m. – 5 p.m. – 3 options from $36 – $81. RSVP by 4/12