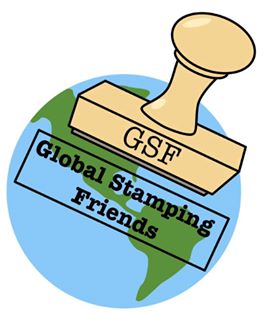 Hi and Welcome back to another month of awesome projects made by demonstrators from around the world. You are visiting me, Jenn Charles at BFF Stampers.  This month we thought we'd challenge ourselves with a color feature.  I really liked this idea and will be featuring a color monthly.  This month for the Global Stamping Friends hop we decided on the color Call Me Clover.  I've fallen in love with this color while using it these past couple days.  It is a beautiful bright green. We were allowed to also use black & white in our designs.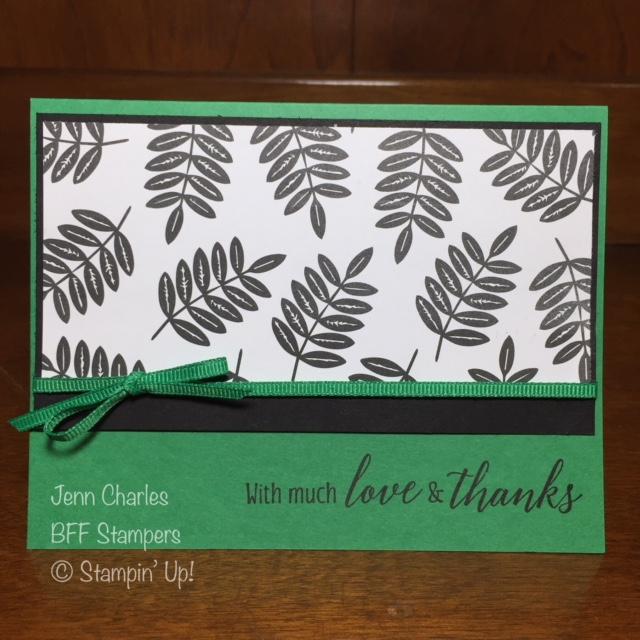 For both of my cards I used the Tropical Escape Designer Series Paper.  I love the bold prints on the back but it also has some black and white designs on the opposite side.  And I love the 1/8″ size of the ribbon.  It's my favorite size as you will also see in the next card. There is a list of all the products I used in these two cards down below.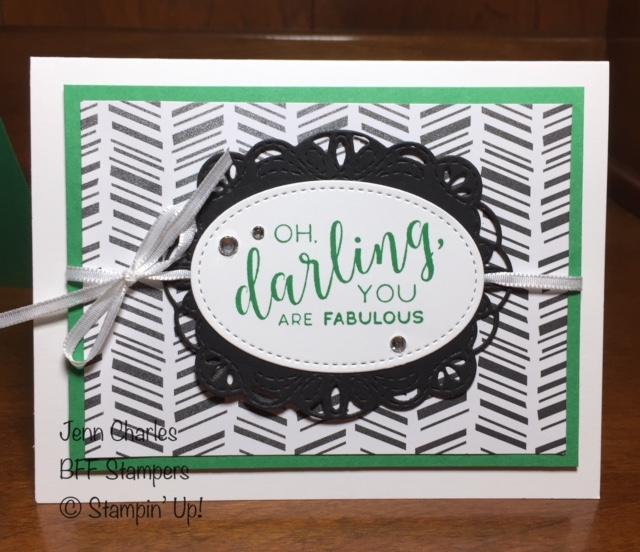 In this card I used the 1/8″ Whisper White ribbon.  I told you I loved that size ribbon.  The pop of Call Me Clover adds so much to this card.  This stamp and die cuts are from the Stitched All Around Bundle.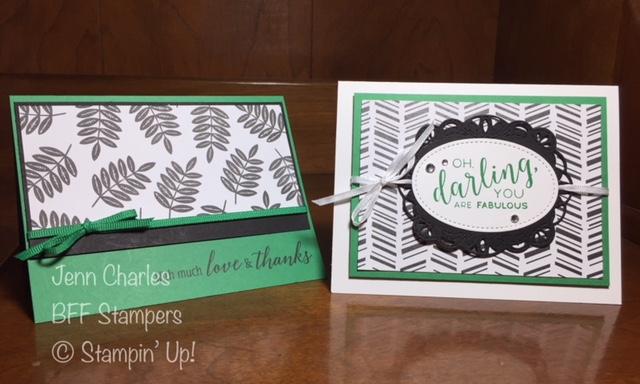 I hope you found some inspiration to try this bold In-Color.  Next up in the blog is Amanda Farlinger.  Click on the arrow below to go to her blog.  Scroll to the bottom on the page if you'd like to see a list of everyone in the hop.
Thanks for stopping by,
Your BFF,
Jenn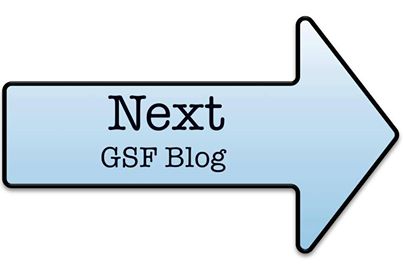 Blog Hop Roll Call
UPCOMING CLASSES (RSVP on FB at BFF Stampers):
September:
8th – Stamp Camp (RSVP by 7th)
16th – Abstract Impressions Product Class (RSVP by 9th)
17th – Team BFF Meeting (RSVP by 15th)
21st – Timeless Tidings Christmas Kit Class (RSVP by 14th)
Do you like Halloween Treats?  Then this Paper Pumpkin is for you!  Click on the picture to sign up today.  No commitment.  If you have any questions, email me at charlessj5@yahoo.com I can't wait to see what's in this box!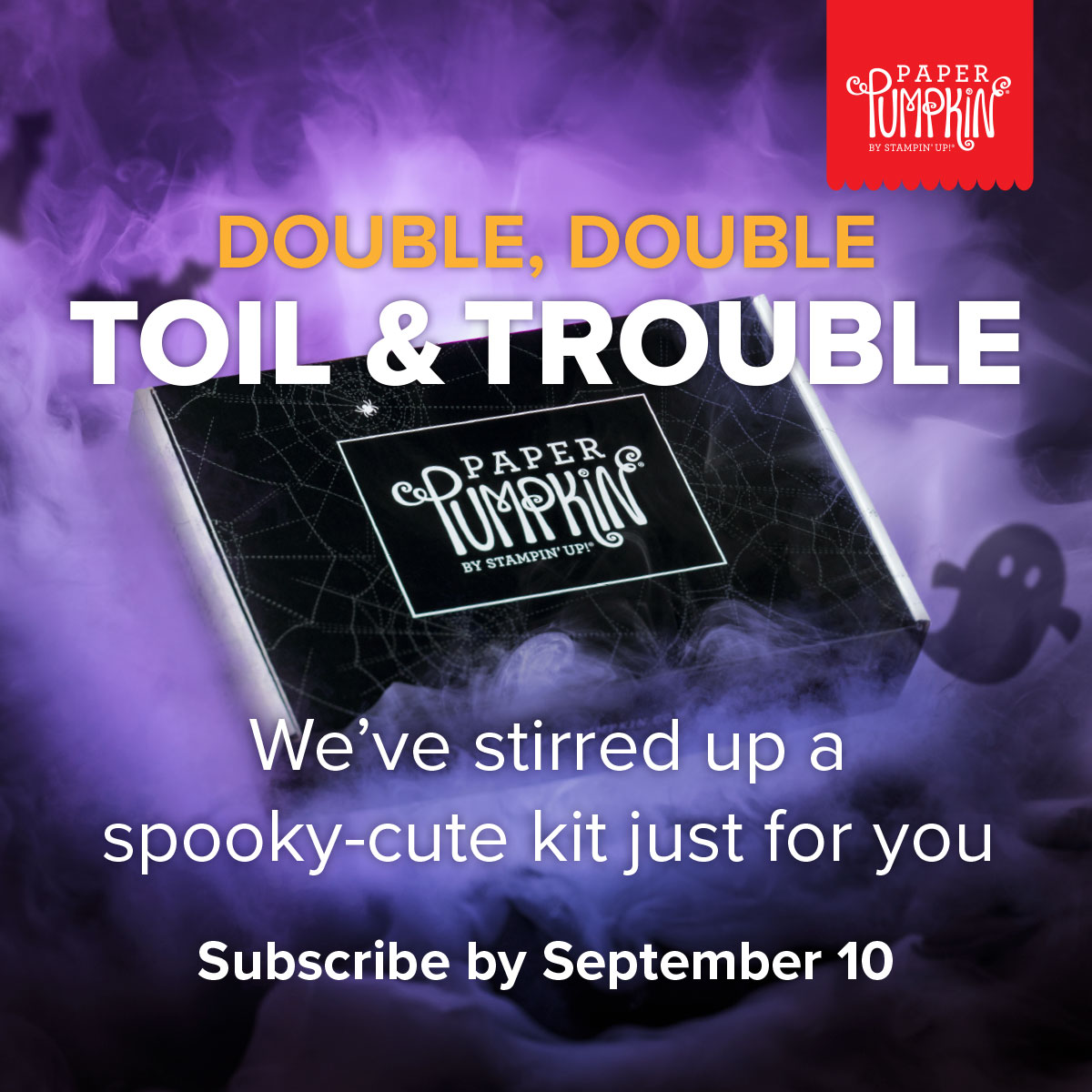 Check out the Holiday Catalog PDF HERE.  If you'd like a hard copy of the catalog, contact me and I will get you one!
SHOP Here
Use the hostess code VAWSY73E if you make a purchase online between $60 – $150, you will receive the new Take Your Pick tool.  Check it out here: