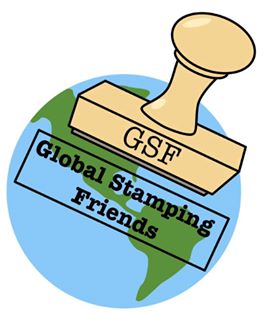 Hi BFF's!  Welcome to the Global Stamping Friends Blog Hop where Stampin' Up! demonstrators from all over the world join together to bring you inspiring products you can CASE and make for yourselves.  Today we are focusing on Halloween.  A holiday which we celebrate here in the United States by dressing up and eating candy.  Sounds kind of funny when I put it that way!  Our town has a main street where all the shop owners stand outside their shop and our kids can safely Trick-or-Treat.  We've been doing this for years now.  The kids always look forward to it.  Then afterwards, we go home, eat dinner and head over to the Harvest Festival put on by a church in our town.
For my Halloween project I made a decoration for my house.  I don't often decorate because the holiday is so short and I'd rather go all out for Christmas!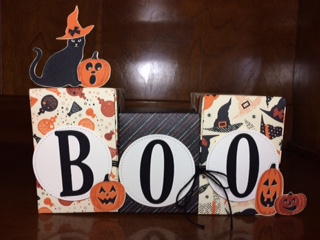 I used the Spooky Night Designer Series Paper to make the boxes, punch the cat, and cut out the pumpkins.  I love that paper!
I hope you liked my projects.  Hop over to Christina's Blog and see what inspiring projects she has come up with for Halloween.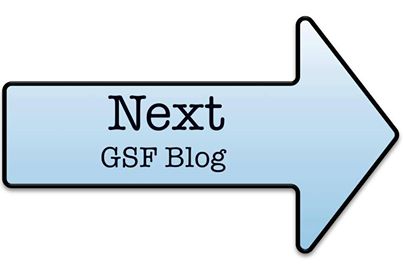 Your BFF,
Jenn
Here is a list of everyone in the hop in case you want to "hop" around.
1. Stephanie Nash http://www.inkspireme.com/…/gsf-blog-hop-halloween-edition.…
2. Ellen Woodbridge https://ellenthehappystamper.blogspot.co.uk/…/painted-harve…
3.Kimberley Anne Morris http://procrastistamper.blogspot.co.uk/2017/10/GSFBH-14.html
4. Karie Beglau https://memoryinkers.blogspot.co.uk/…/gsf-blog-hop-hallowee…
5. Angélique Stempelkeuken https://stempelkeuken.blogspot.co.uk/…/halloween-global-sta…
6.Jan Musselman https://iheartcards2.blogspot.co.uk/…/global-stamping-frien…
7. Mary Ann Kay Rossiterhttps://stampinmak.wordpress.com/2017/10/06/gsf-halloween/
8. Tricia Butts https://triciastampingcreations.blogspot.co.uk/…/gsf-blog-h…
9. Jenn Curtis Charles http://bffstampers.com/global-stamping-friends-bloghop-hal…/
10. Christina Walker http://papergears.com/global-stamping-friends-hop-14/
11.Narelle Fasulo http://www.simplystampingwithnarelle.com/…/global-stamping-…
12.Marieke Bart http://www.destempelcoach.nl/2017/10/06/gsf-halloween/
13. Sarah McDermott https://papercraftartistry.blogspot.com/…/global-stamping-f…