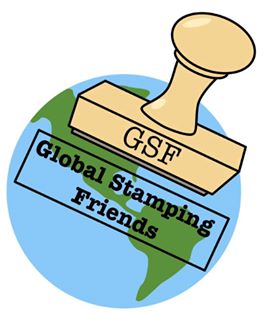 Welcome to another Blog Hop with the Global Stamping Friends, where Stampin' Up! demonstrators from all over the world come together to post ideas on a monthly theme.  This month the theme is Kids Cards.  I always need kids cards.  I have 4 kids of my own and they are always coming to me last minute asking for a birthday card for a friend.  I have teenagers that always want something "cool" and then I have grade school kids that want something fun.  Today I have made a card using the stamp set No Bones About It because this dinosaur set screams "Kid" to me!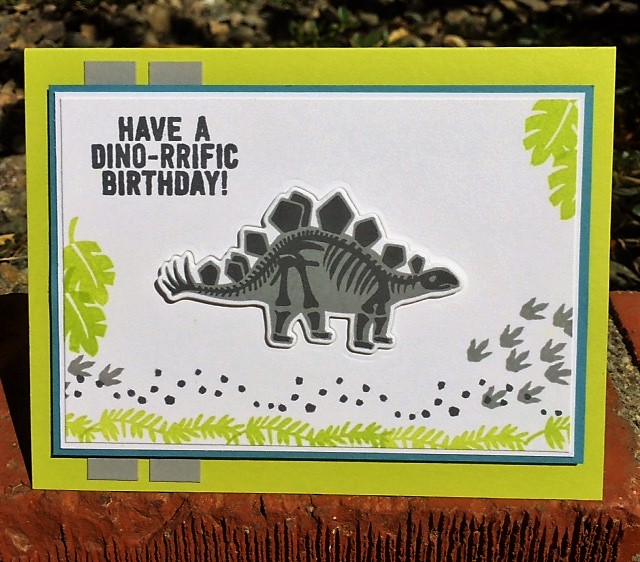 I used a new In-Color Lemon Lime Twist and love it with the Marina Mist and Smoky Slate.
Thanks for hopping by my blog.
Use the Next Arrow to see the fun creation Christine has for you.
If you get lost, here's a list of everyone participating in this month's hop!
Sarah McDermott
2.Lisa Hardie
3.Kristie Neal Walthall
4. Courtenay Heuston
5.Rebecca Urban
6.Rachel Macleod
7.Georgia Missy Gaydos
8. Jenn Curtis Charles  YOU ARE HERE!
9 Christine Wrede
10. Lisa Ann Bernard
11.Angélique Stempelkeuken
12.Sharon Dalton
13.Lou Kitzelman
14 Kimberley Anne Morris
15. Vicky Wright
16. Anastasia Radloff
17. Susan Vilar
18. Christina Walker
19. Ellen Woodbridge
20. Amanda Bates                                                                                                                                        21. Cary Buckham                                                                                                                                       22. Sharleen Luciano
23. Jan Musselman
24.Anita Wifladt
25. Karie Beglau
26. Marieke Bart
27. Donna Gray
28. Mary Ann Kay Rossiter
29. Erica Jones
Upcoming Events (Contact me to RSVP or go to my FB Event Page):
August 5 – Stamp Camp – Back to Basics – 6 p.m. – 9 p.m.
August 11 – Stamp-A-Stack – 7 p.m. – 9 p.m.
August 15 – Stamp-A-Stack – 10 a.m. – 12 p.m.
August 27 – Daisy Delight Bundle Product Based Class – 2 p.m. – 5 p.m.