Welcome to the Global Stamping Friends Blog Hop!  Our theme for this Hop is Festive Projects!
I absolutely love the cherry cobbler and garden green mix in the This Christmas Specialty designer series paper from the annual catalog.  There's something about the vanilla that just gives the Christmas feel a little charm and a more rustic look. And the best part about it, is that it has 24 sheets instead of the regular 12 so that you can make twice as many cards!  It's perfect for all those Christmas cards for your friends and family.  Here's one that we did at a recent Stamp Camp. I think it looks so vintage.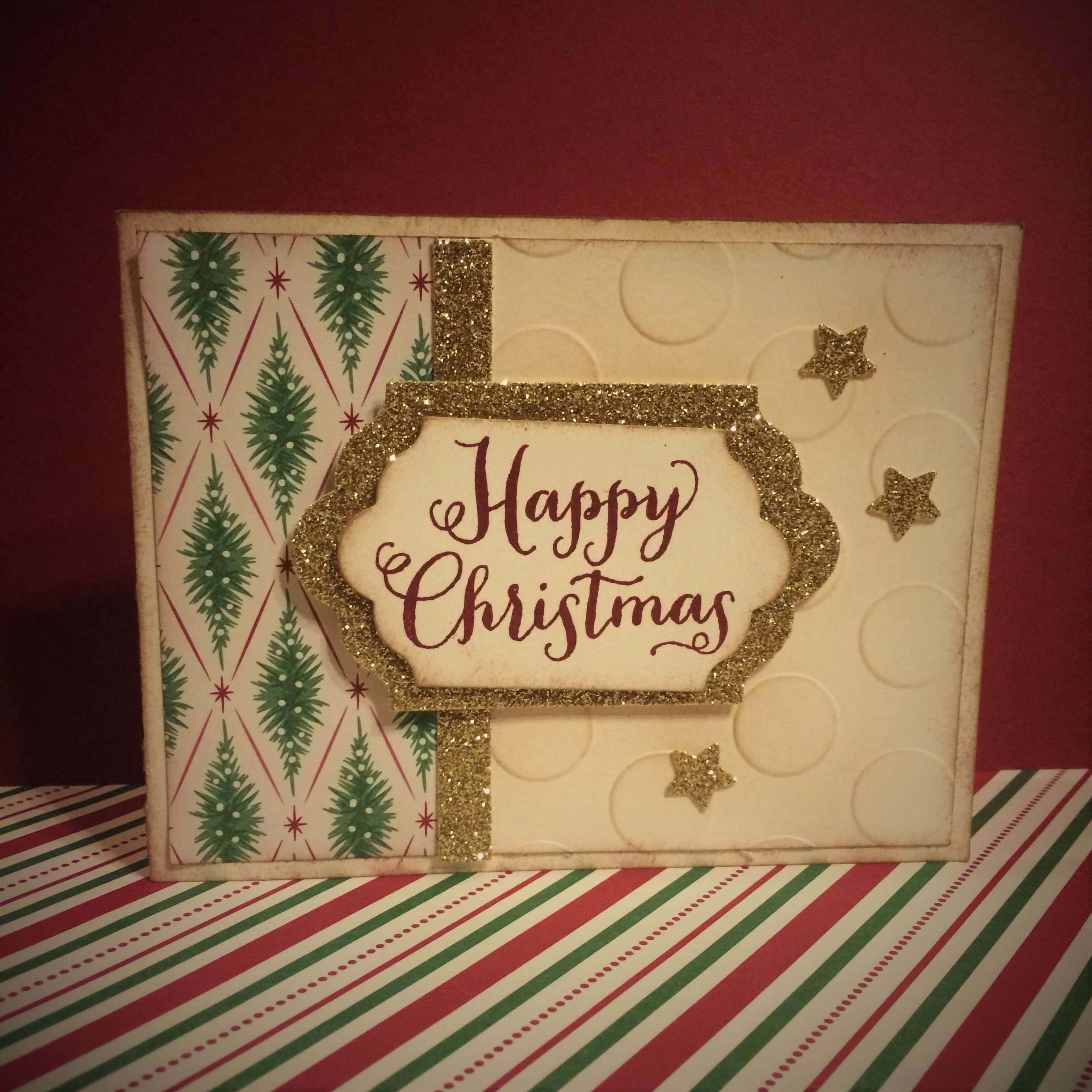 For our festive theme for this month's blog hop, I decided to make a box of tags using that same dsp (designer series paper). I found the adorable box idea on Kathleen's blog at My Happy Stamping Place. She has a YouTube video and all the measurements are on her blog. Her explanation is so easy to follow.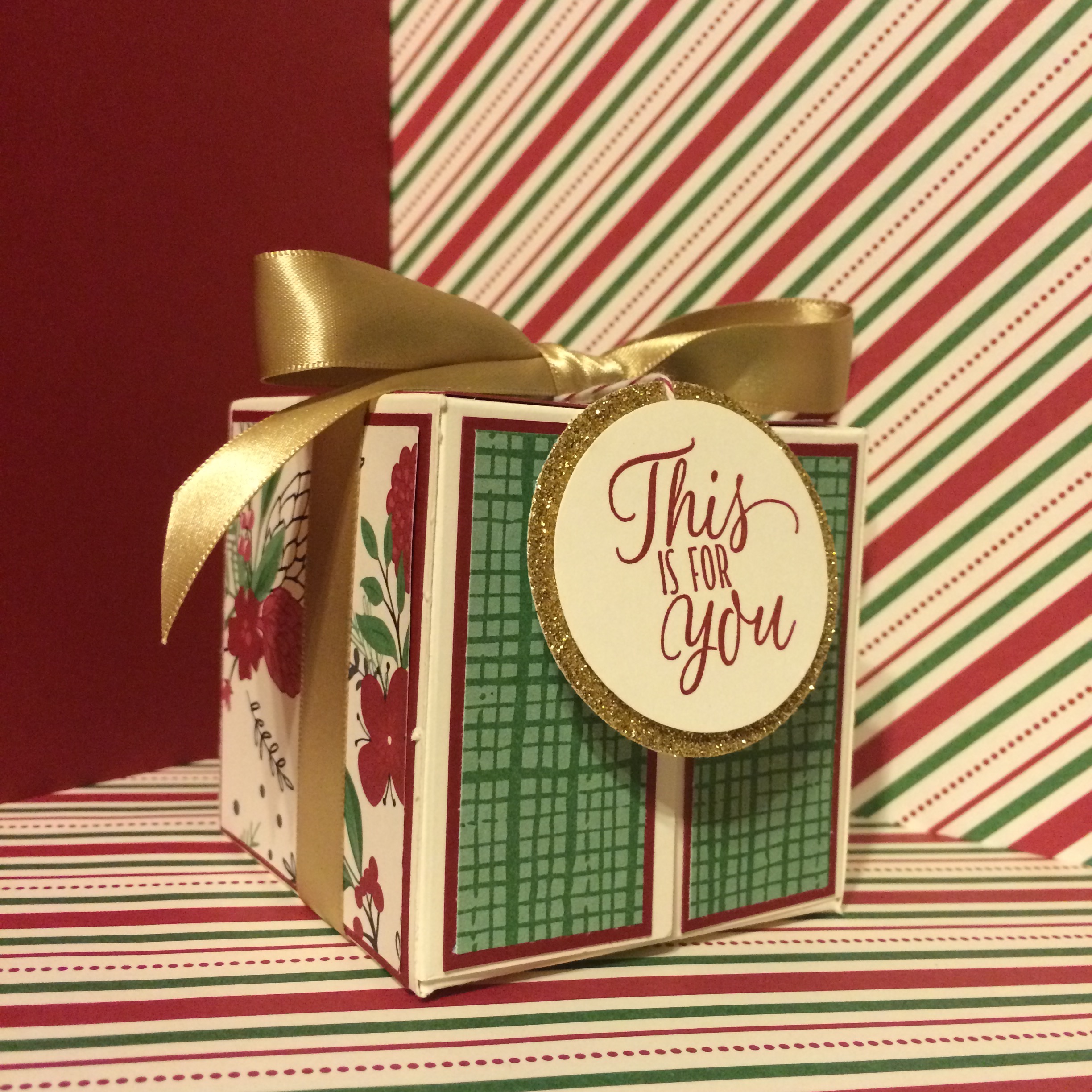 I used the stamp set Tin of Tags throughout the whole project.  I love this stamp set.  I did buy the Tin of Tags kit, but this Tin of Tags stamp set is definitely one I would have bought on its own.  It is perfect for all the tiny Christmas wishes that need to be said. I love the way the box opens up!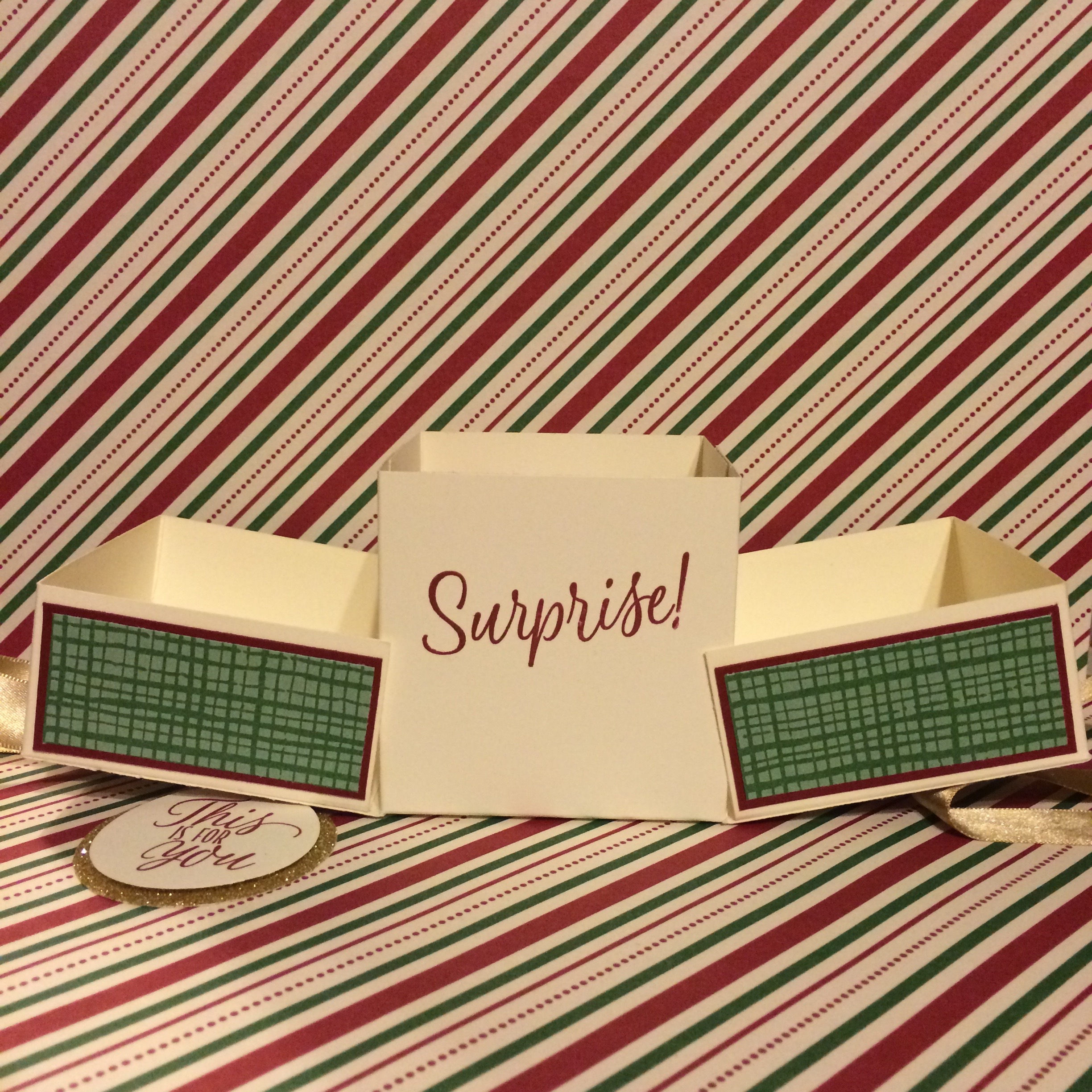 I made 12 tags, 4 each of 3 colors that fit perfectly inside.  The measurements for the cards are 2 3/4″ x 5 1/2″ and then fold in half at 2 3/4″.  The dsp is 2 5/8″ x 2 5/8″.  The circles I used were a 1 3/4″ and the circle mat is 2″.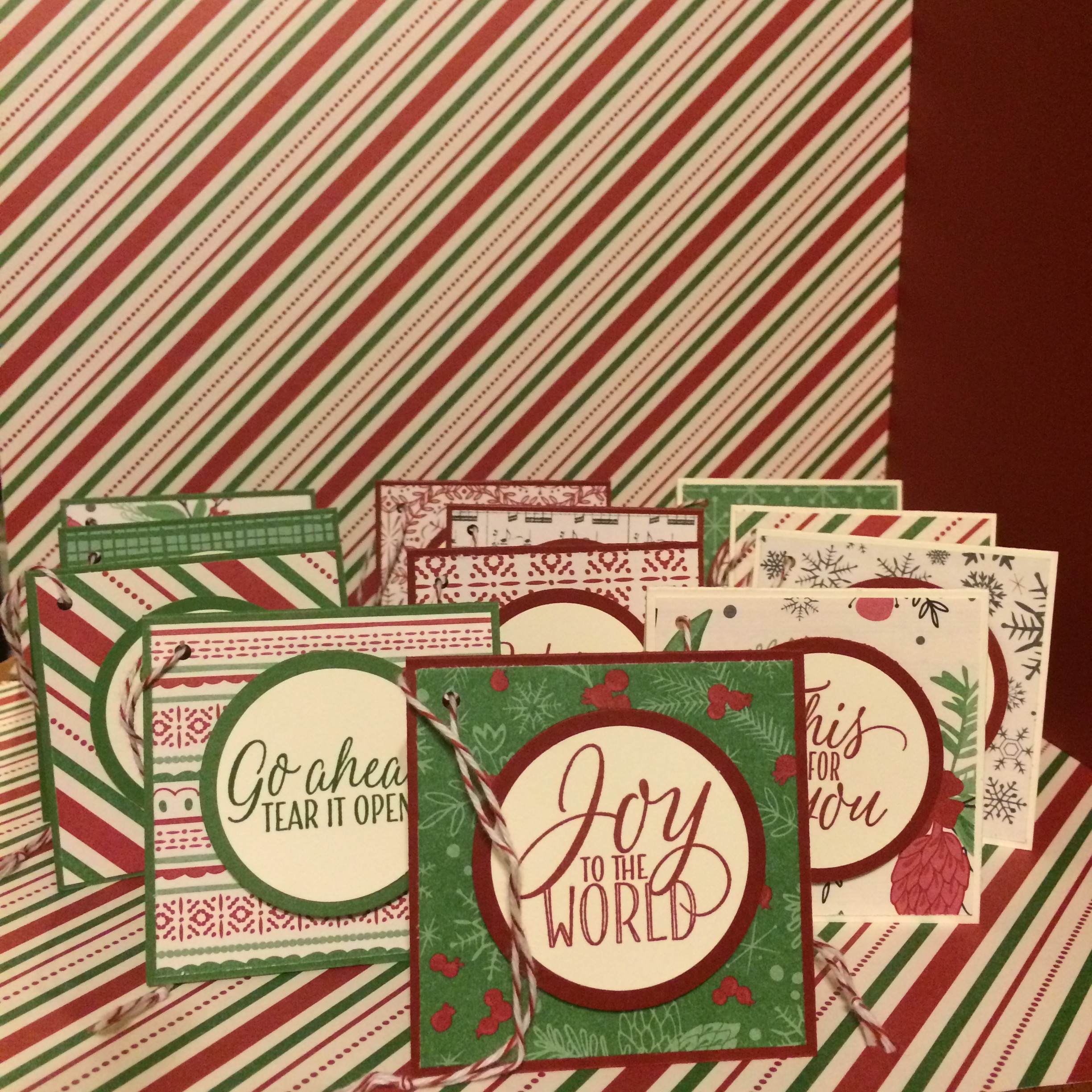 Here's a closer picture of the tags.  I love them!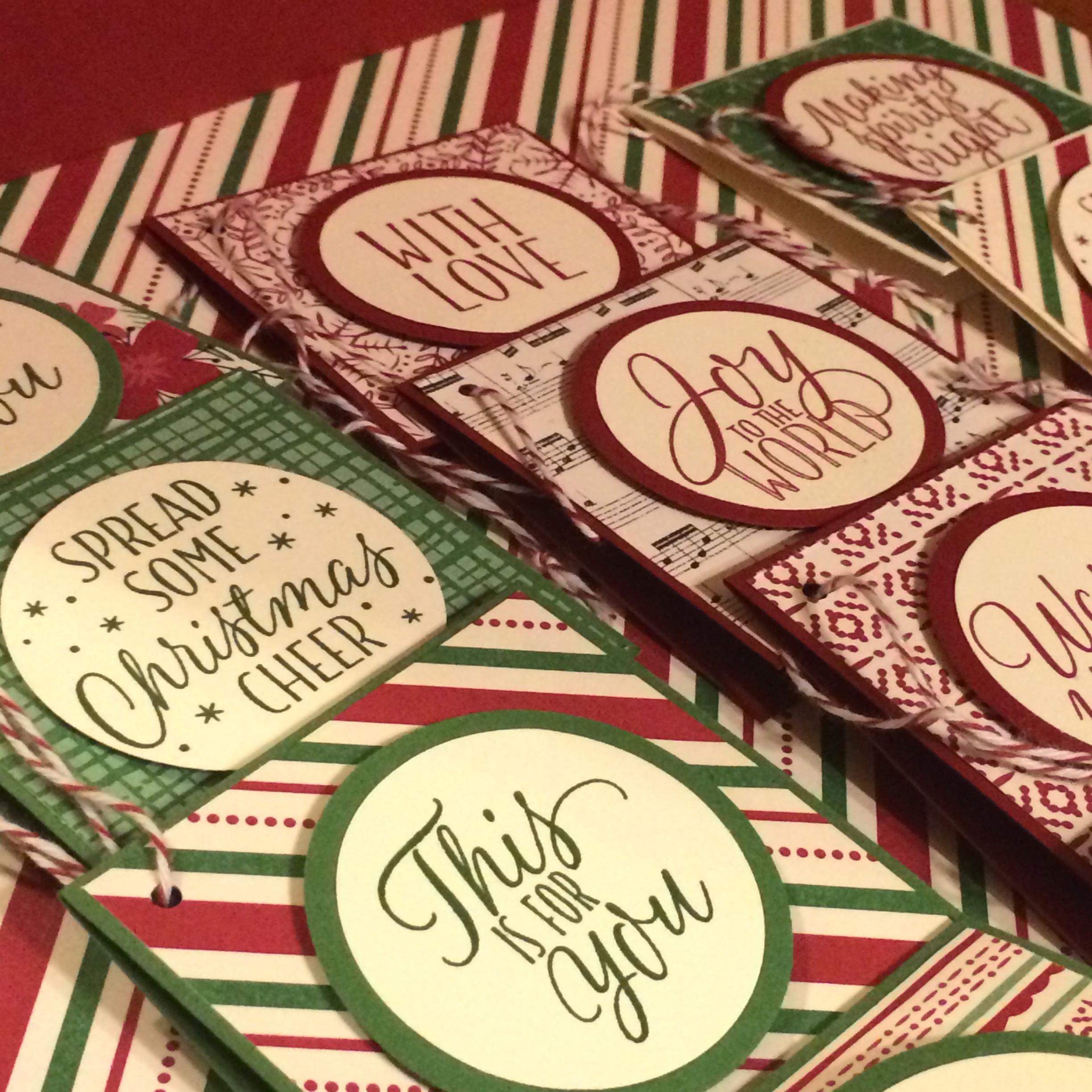 The box is big enough inside to put a gift card and some candy too!  I think it would be a perfect gift box to dress up an otherwise simple gift.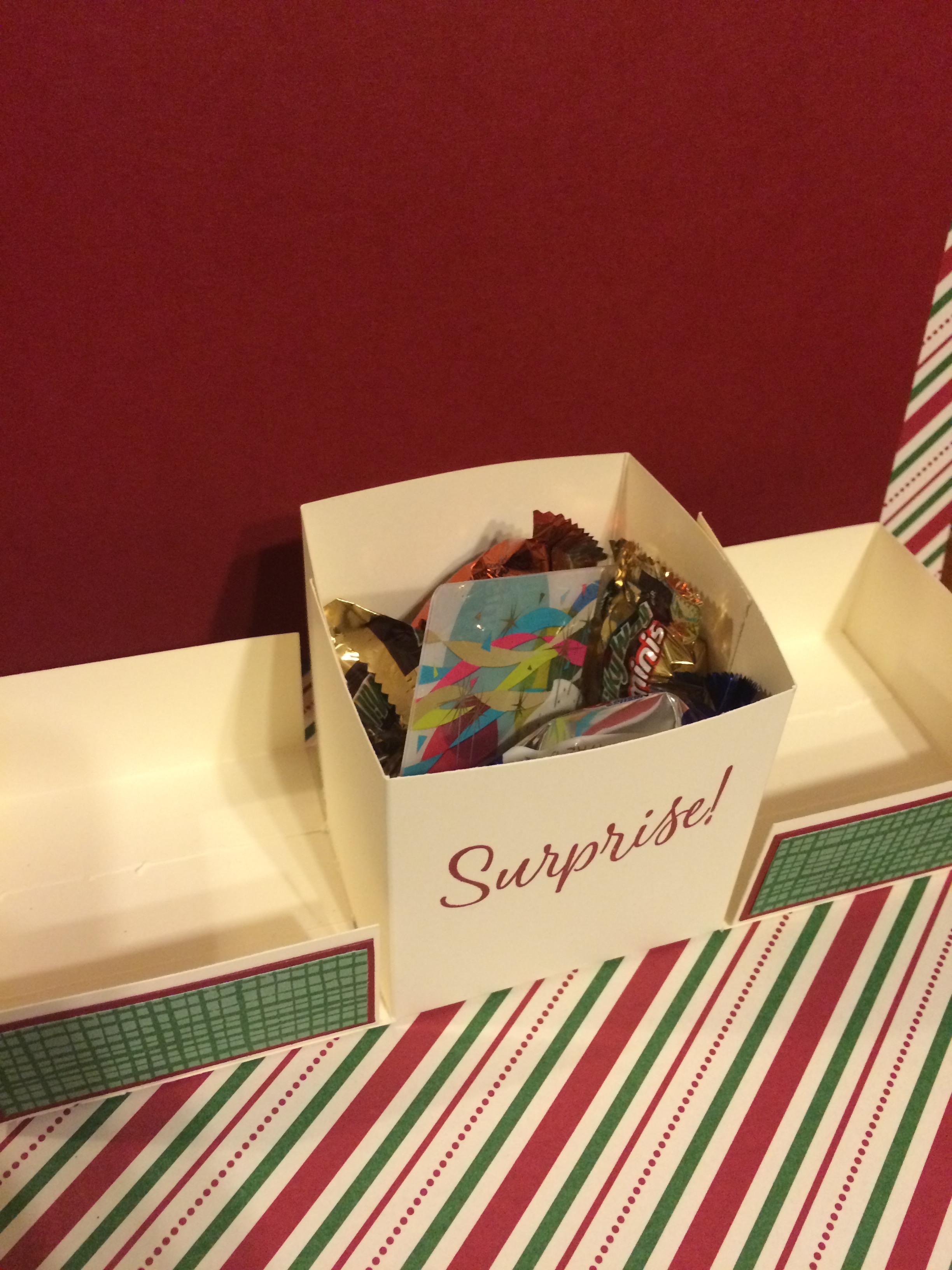 I have two of these boxes made and we will be giving one away as our door prize this Saturday night, November 5th, at our stamp camp!  Go to our BFF Stampers facebook event page and come join us on Saturday.  RSVP so I know to bring you a kit.  The cost is $20 to make these cards: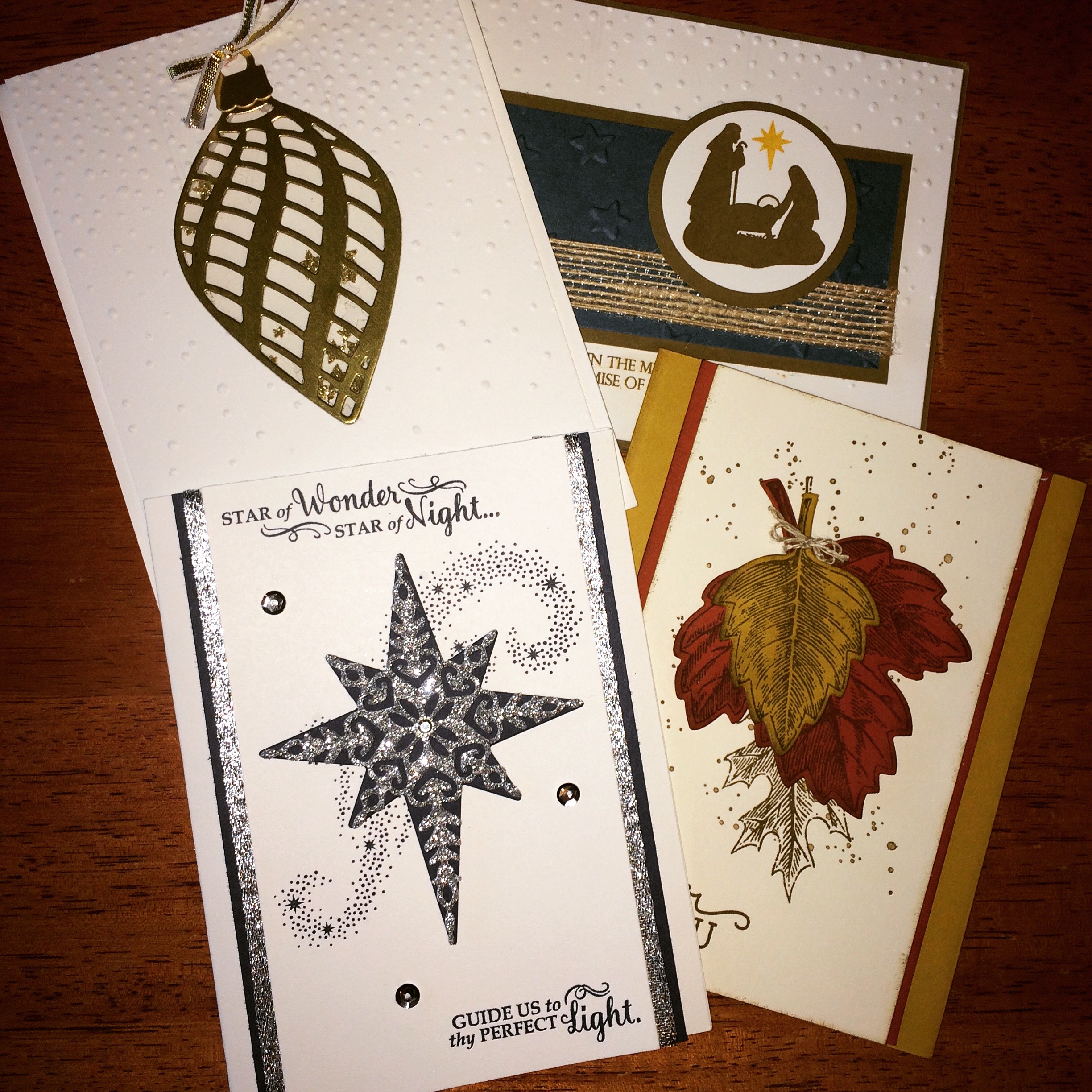 Hop on to see what the rest of our team did this month for their festive projects!  Come back soon!