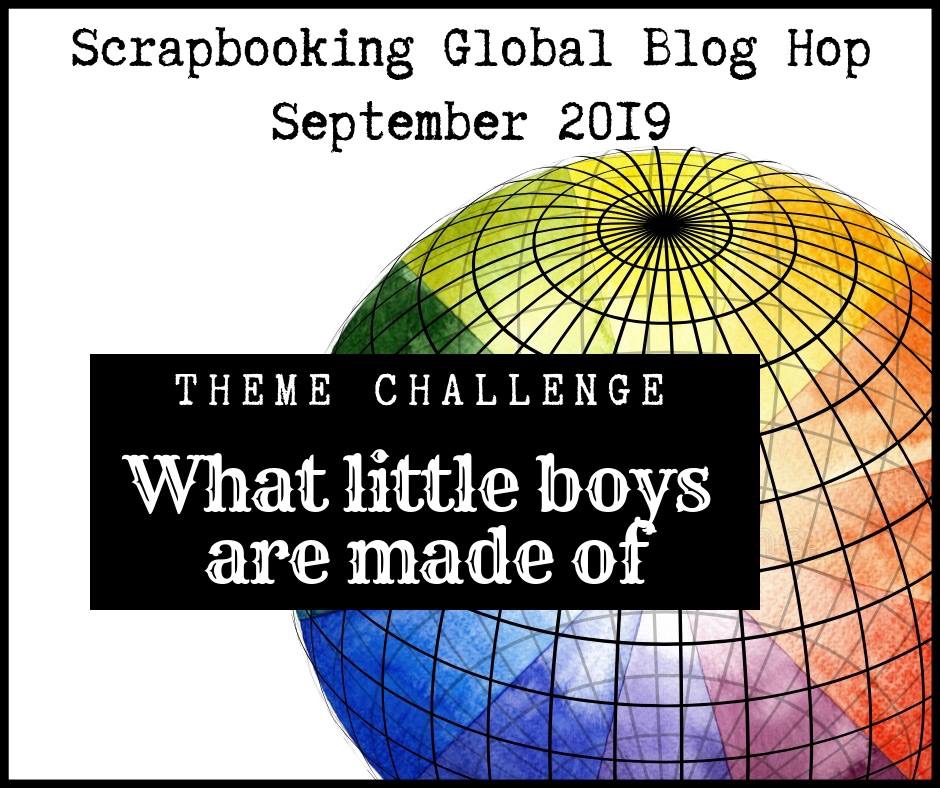 Welcome to this month's Scrapbooking Global Blog Hop. You are visiting Jenn Charles. Our theme this month is What little boys are made of and it was so fun!
After having three calmer daughters, my son seems like a tornado! He's a handful who is constantly bored and wanting to do something, anything, at all times. From riding bikes to cuddling, he does everything with such a passion. He is also a lover of Jesus Christ. He's the first to pray in times of fear or trouble and always gives thanks for the good stuff. I am very blessed.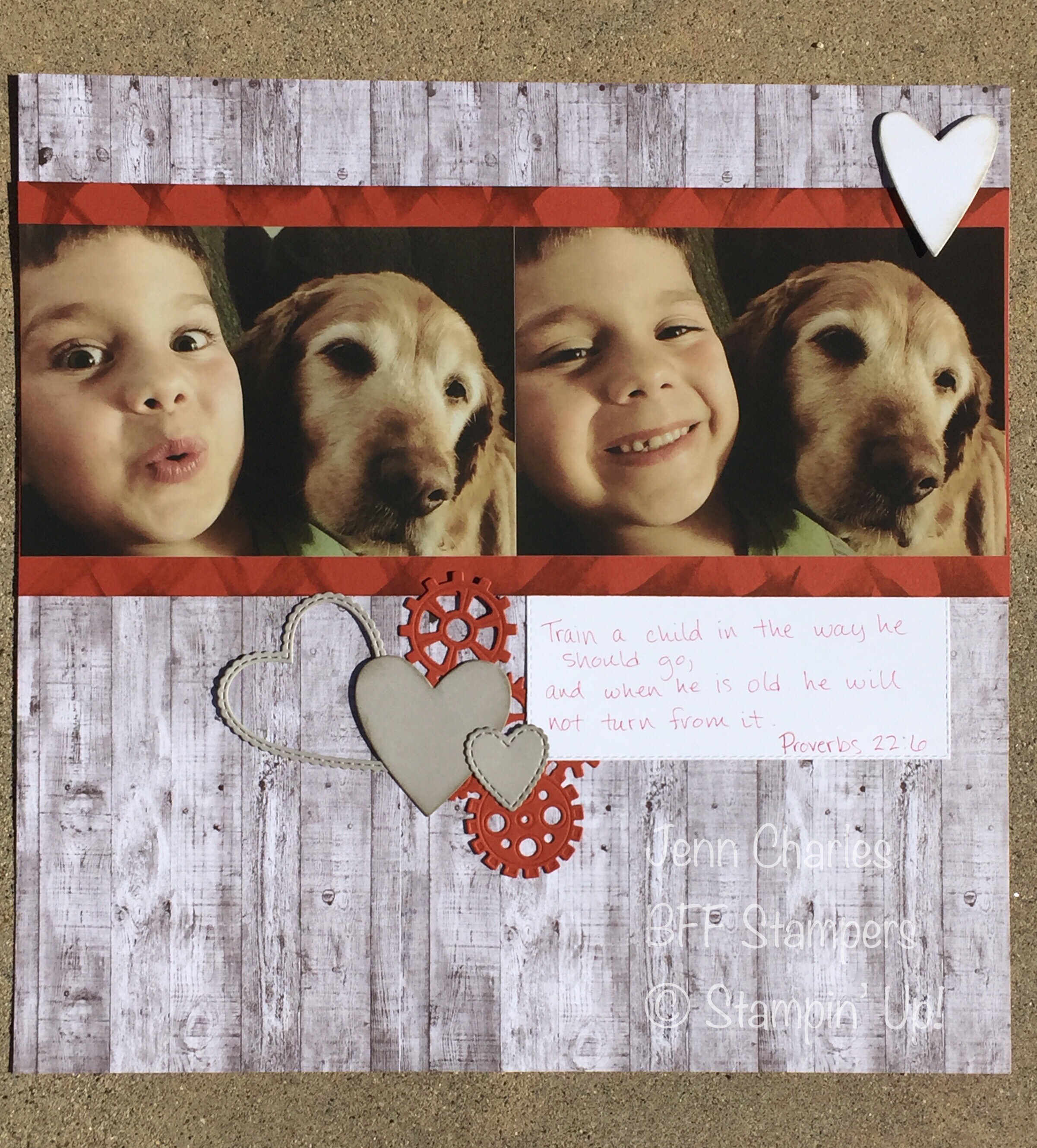 If you know me then you know I love the wood grain papers. This one is in the holiday catalog in the fall paper. The designer series paper is called Come tin gather. The colors are gorgeous! The gears and hearts are perfect for this little boy.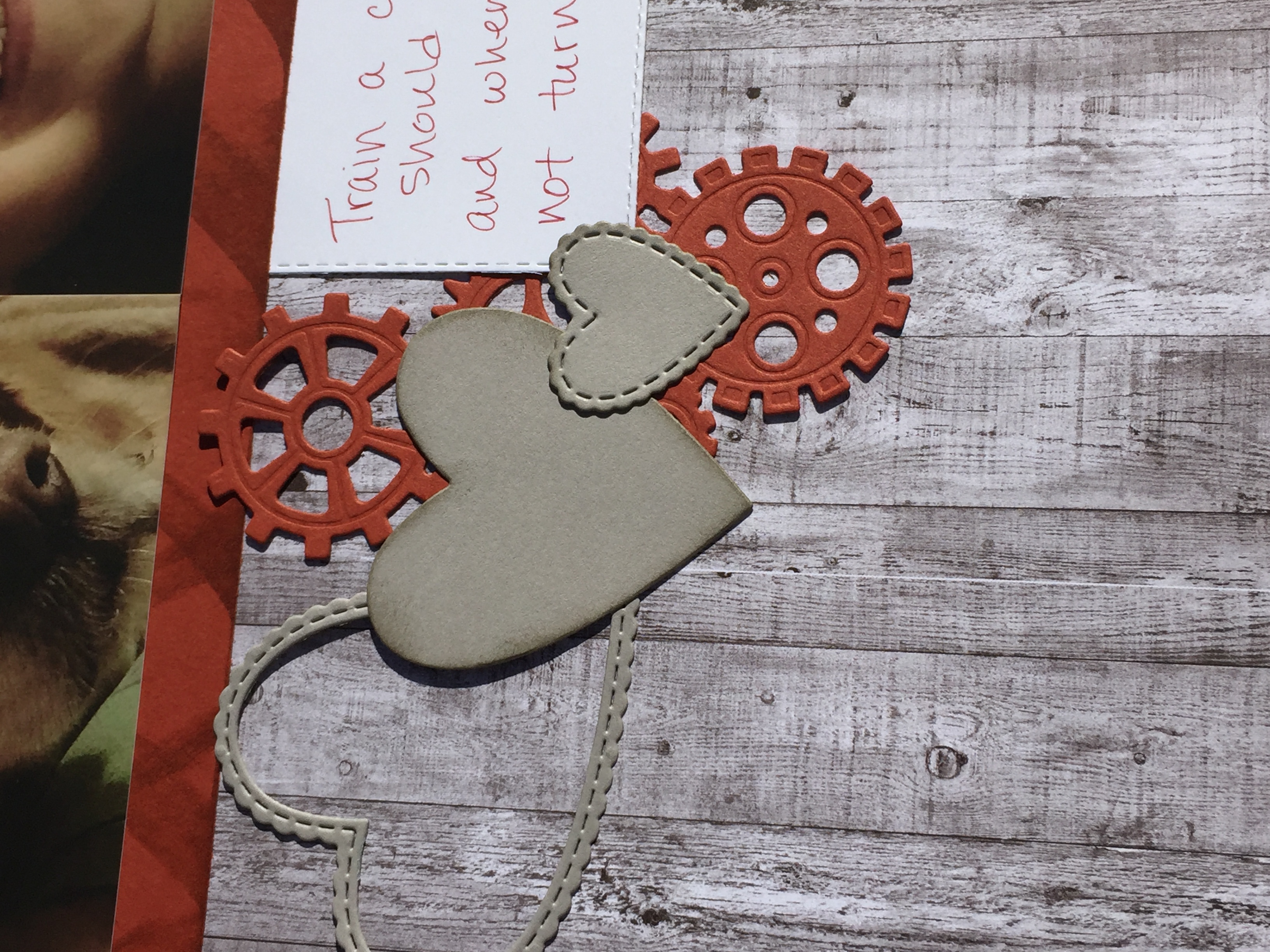 Thank you so much for hopping along with us this month. Up next is Heike.