Hello Friends! Can you believe it is almost June already! This year sure is flying by compared to last year. Anywho, WELCOME to today's blog hop with the Crafty Collaborators. You are visiting Jenn in the USA and the theme is Father's Day.
As I'm sure I've mentioned a few times already, we have recently moved. My hubby has been working his butt off non-stop moving us, then fixing the new yard up and working his day job on top of it all. I wanted to make him a card that said, take a breather and this card did just that.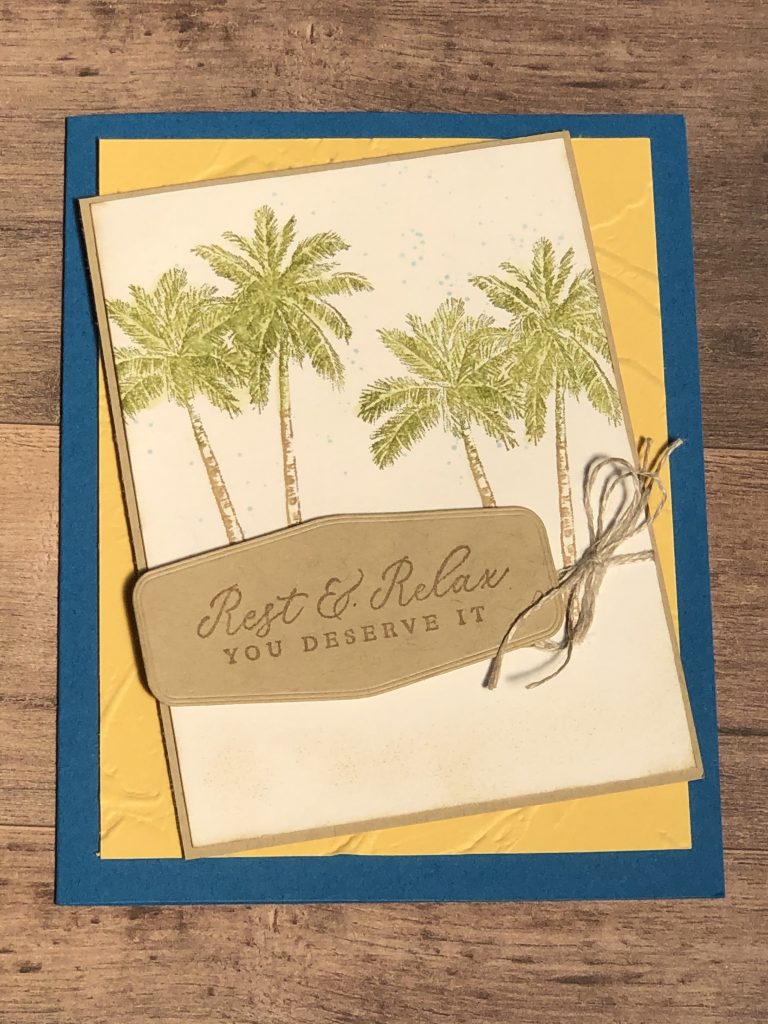 The product I used is perfect for vacations, my daughter's mission trip and masculine cards. It's called Timeless Tropical. To make the tree the different colors, I used sponge daubers to dab the Crumb Cake and Old Olive onto the rubber stamp. I then took a blender pen to pull the ink around and make it look a little watercolor-y. Is that even a word? LOL.
I used the Wink of Stella Glitter Brush to flick some Balmy Blue ink all over just to add some "sky". Glitter is probably not very masculine to some but I don't care! It took everything in me not to add rhinestones! Did I mention masculine cards are very HARD for me! LOL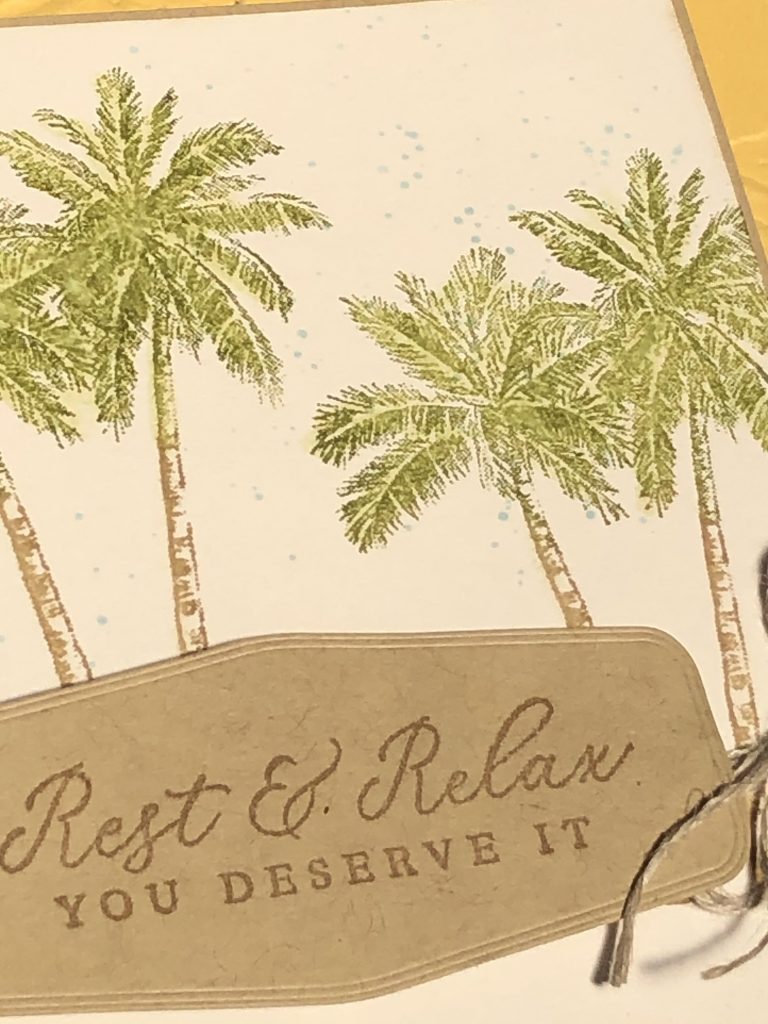 I hope you like the card. The card doesn't have to be for Father's Day because the greeting is pretty general but the list below will take you to many more ideas for Father's Day. Have fun hopping around and don't forget to leave some love. We all like to hear praise and even other ideas you might have. Thanks so much for stopping by!
Your BFF,
Jenn