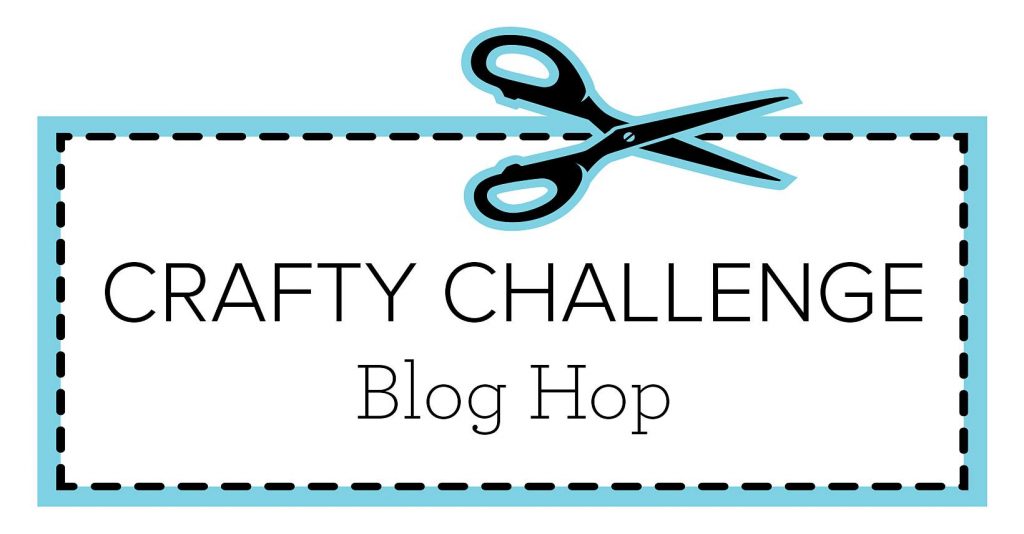 Hello friends!
Today I'm participating in the Crafty Challenge. The challenge is to use as many of the dice below on the project. I was looking for a gift to make for the members of my 23-25 In-Color Collection group and I came across this cute post it note holder. The original was made by Anna Helman. She provides a great tutorial on her blog here. I've changed it up a bit to use new product!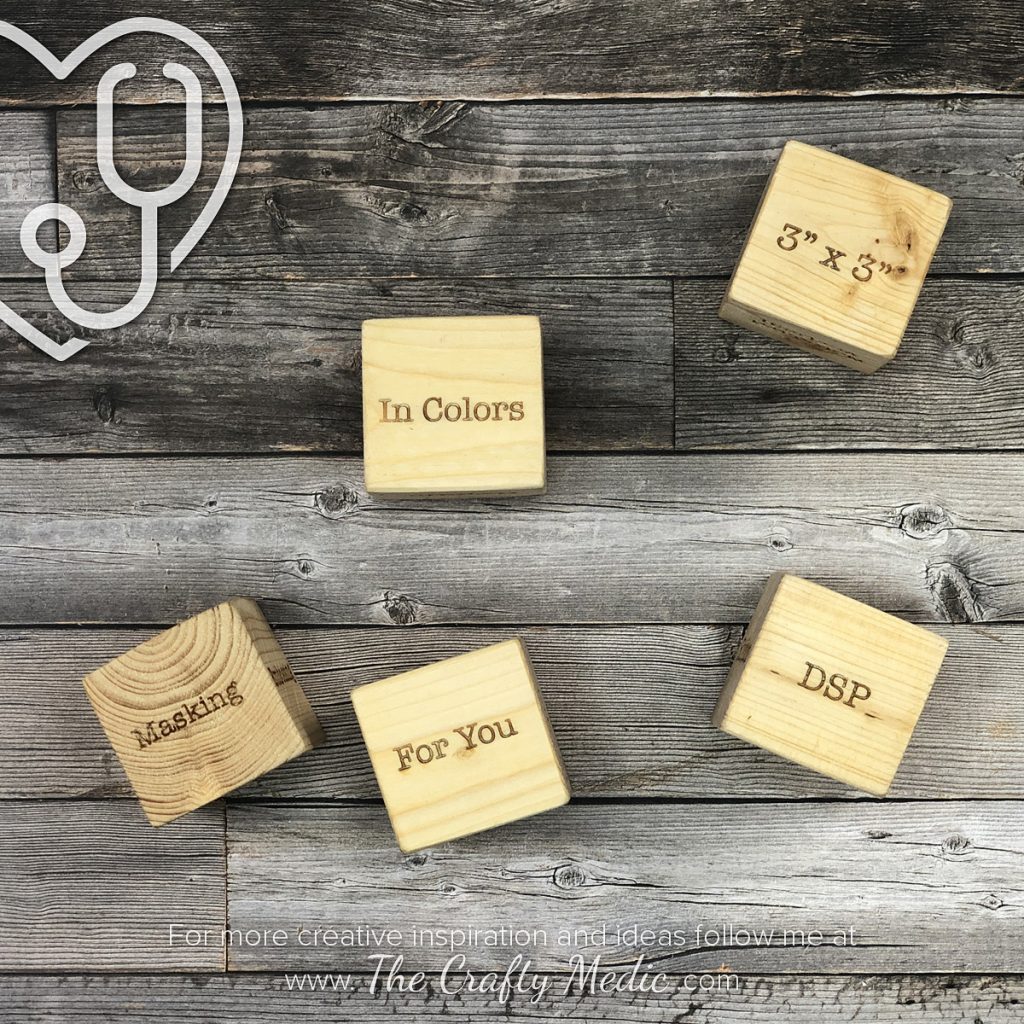 I've chosen 4 dice to use this challenge, 3×3, For You, DSP and In-Color. Can you spot them all?
This post has sneak peeks of upcoming product available May 4th.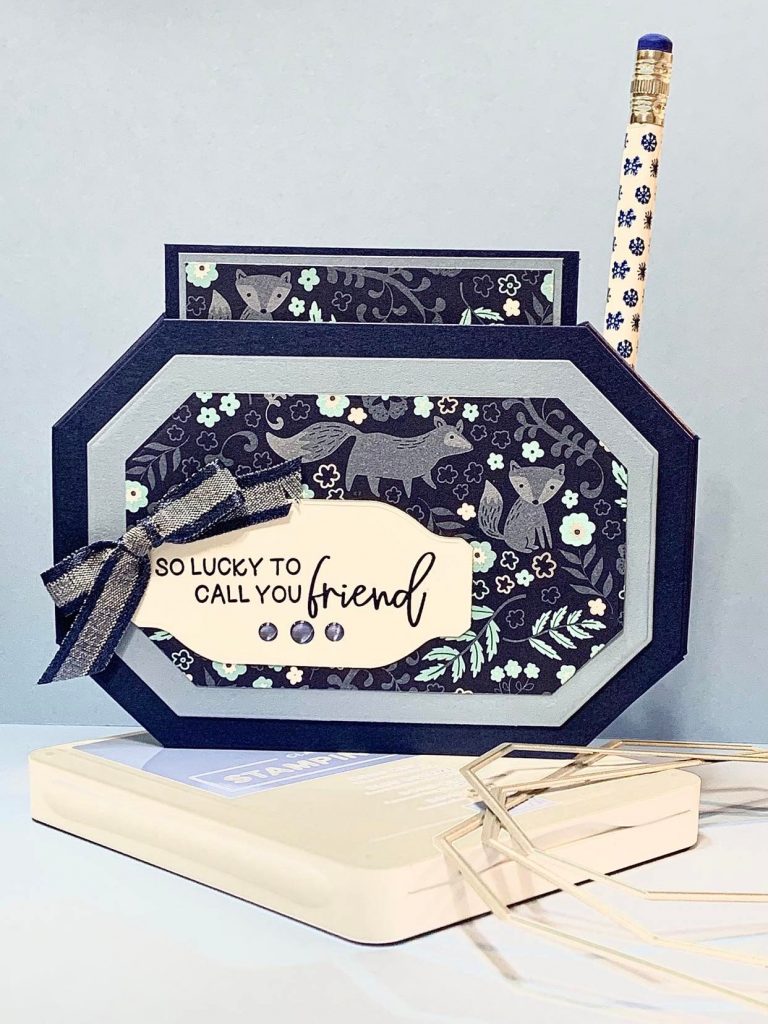 The first in-color we are getting in the collection is Boho Blue. The DSP I am using is called Countryside Inn and it has all blues in it. I've paired the Boho Blue with Night of Navy here but the other two blues in the suite are Balmy Blue and Misty Moonlight.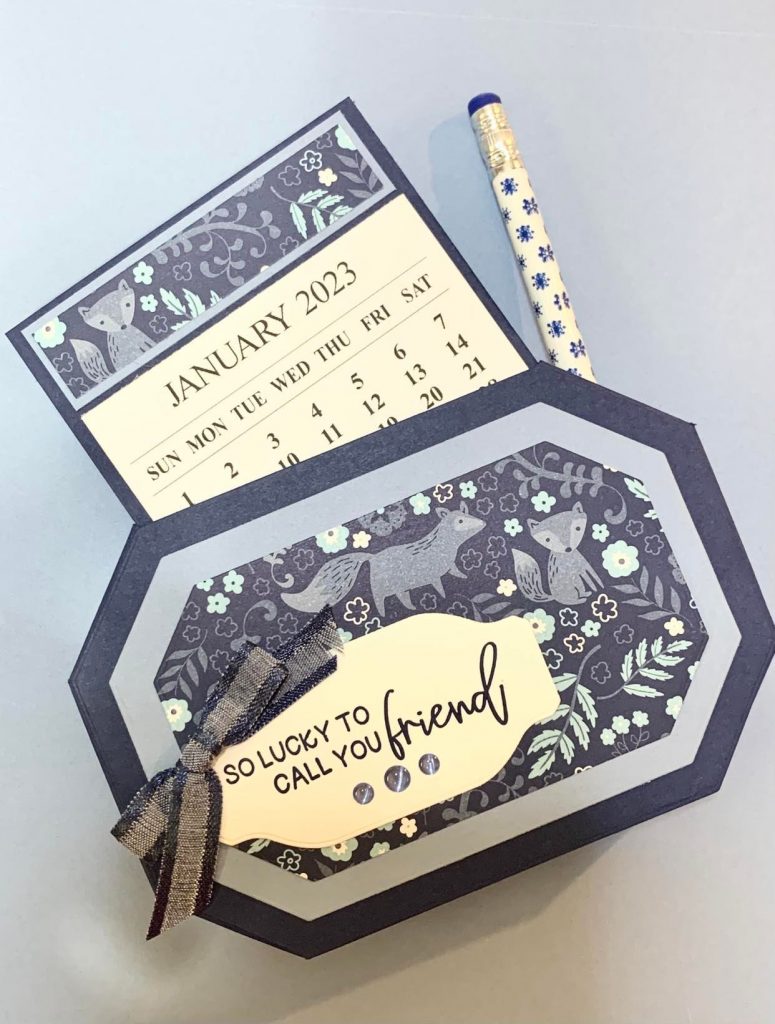 The dies I've used for the shapes to make the post-it holder are called Countryside Corners Dies. It fits the 3×3 post-it's perfectly. The sentiment comes from the retiring Framed Florets. I considered it a good one for a For You gift. I've also added a calendar. I think it adds a touch of fancy to the project.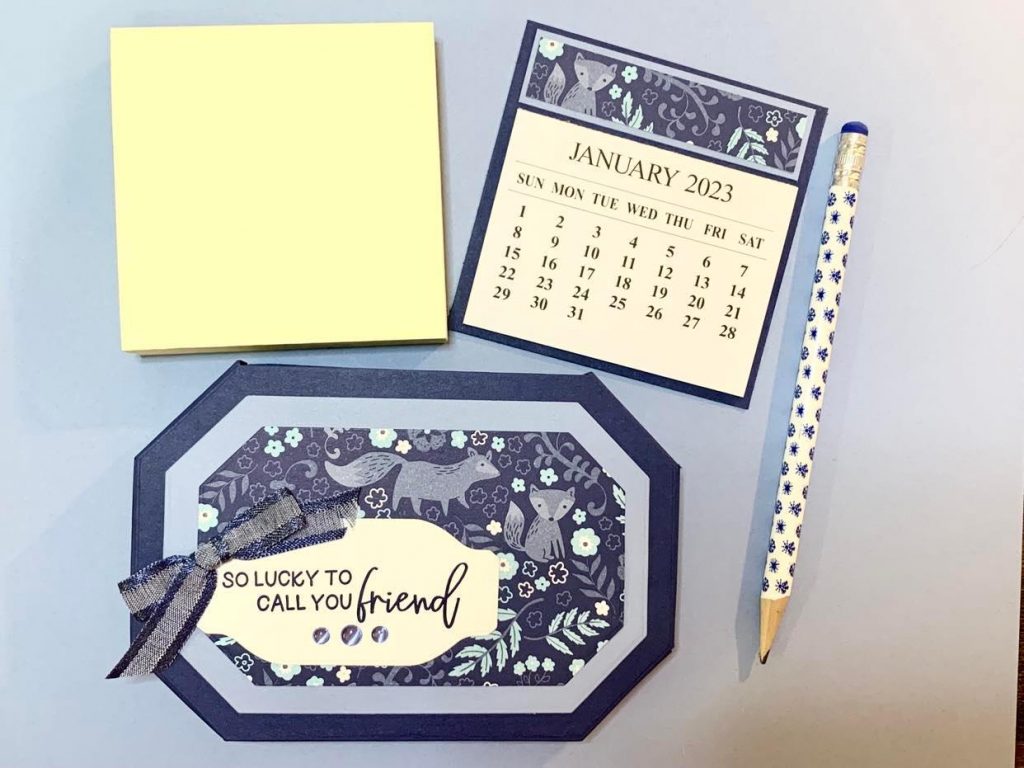 This was the only pencil I could find that almost matched. Don't look too closely but it has snowflakes! Lol
The ribbon is carrying over from the Retiring Mini Catalog. It's a Night of Navy bordered ribbon. The 23-25 In-Color Dots are new. They will be available May 4th. I am also offering them FREE with the add-on in the In-Color Collection club.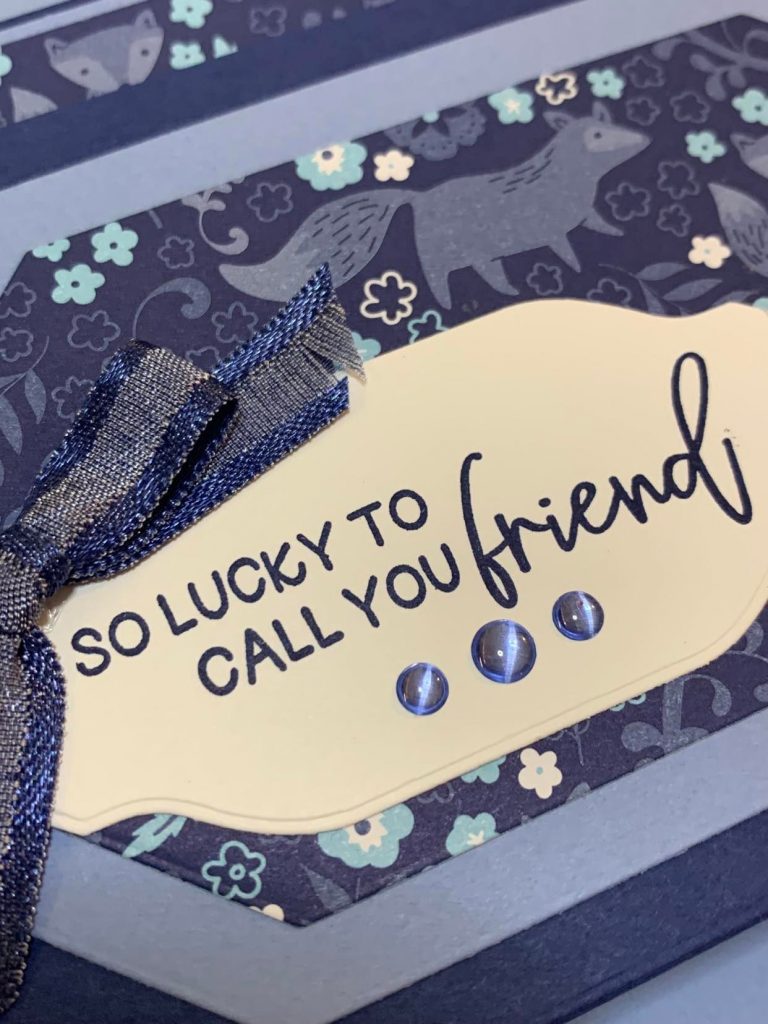 Aren't the little animals on the DSP so adorable??
Thank you for stopping by. Please leave me a comment and let me know, is this a For You sentiment? If you'd like to join my in-color collection club, info is down below. Please continue hopping along to see what others came up with for this challenge.
Your BFF,
Jenn
Would you like to join the 23-25 In-Color Collectors? The first color on my list is Boho Blue and the Countryside Inn Suite. I'll be making a kit to send you by the 20th with 3 cards along with a video tutorial, this post-it note holder that I've made above (patterns may vary) and your club products: ink pad, ink refill, and blender pens. If you join me for all 5 months, you will receive a color swatch of all of our 50 colors with your kit in September. All this for $30! Stamp set add-on available. Fill out this form and send payment by May 6th to start collecting!