Welcome to the Color Combo blog hop for September. You are visiting Jenn Charles. This month's colors are Night of Navy, Granny's Apple Green and Flirty Flamingo.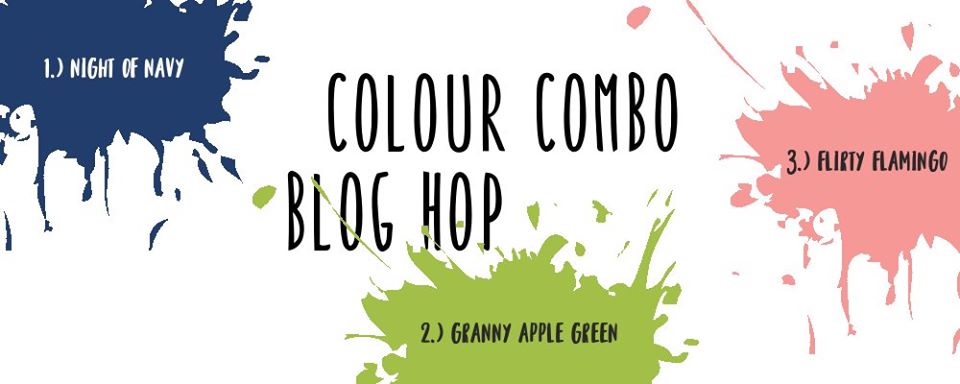 I've been playing around with different fancy folds lately and this buckle one caught my eye. I also wanted to make a congratulations card for a lady on Team BFF for hitting an achievement. So this card was born!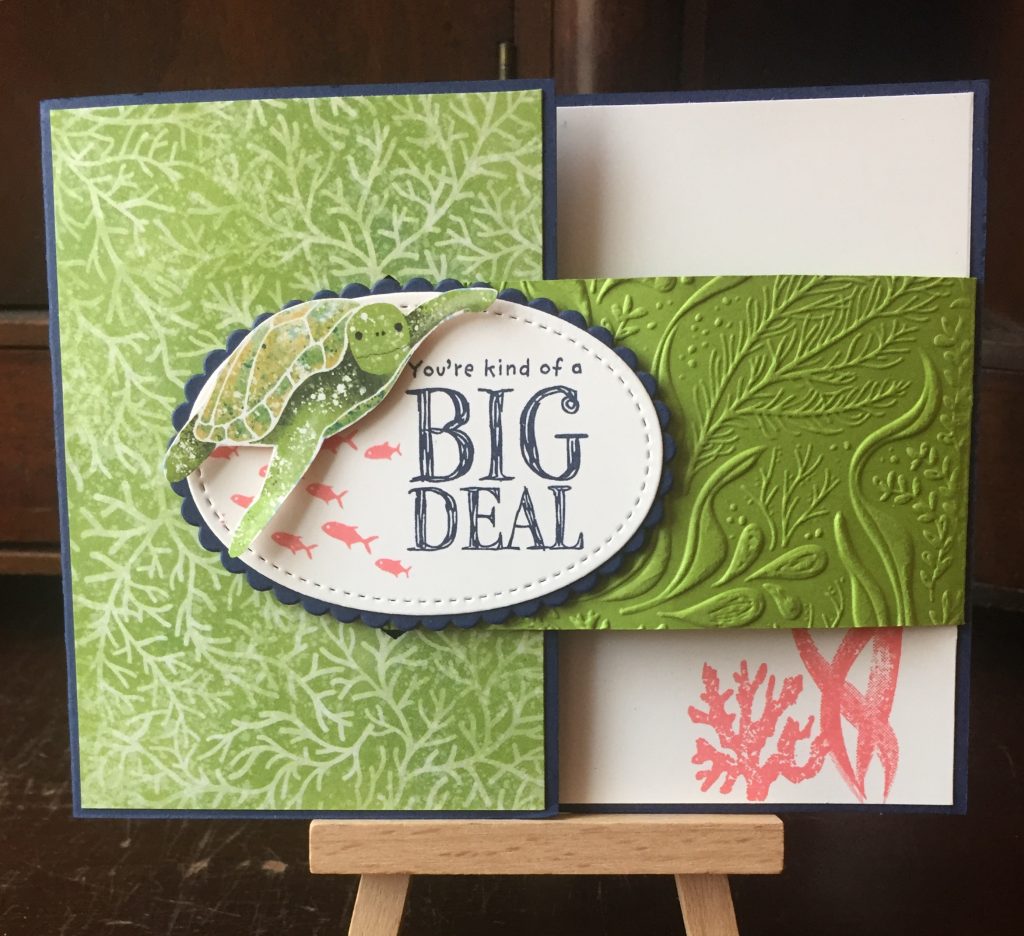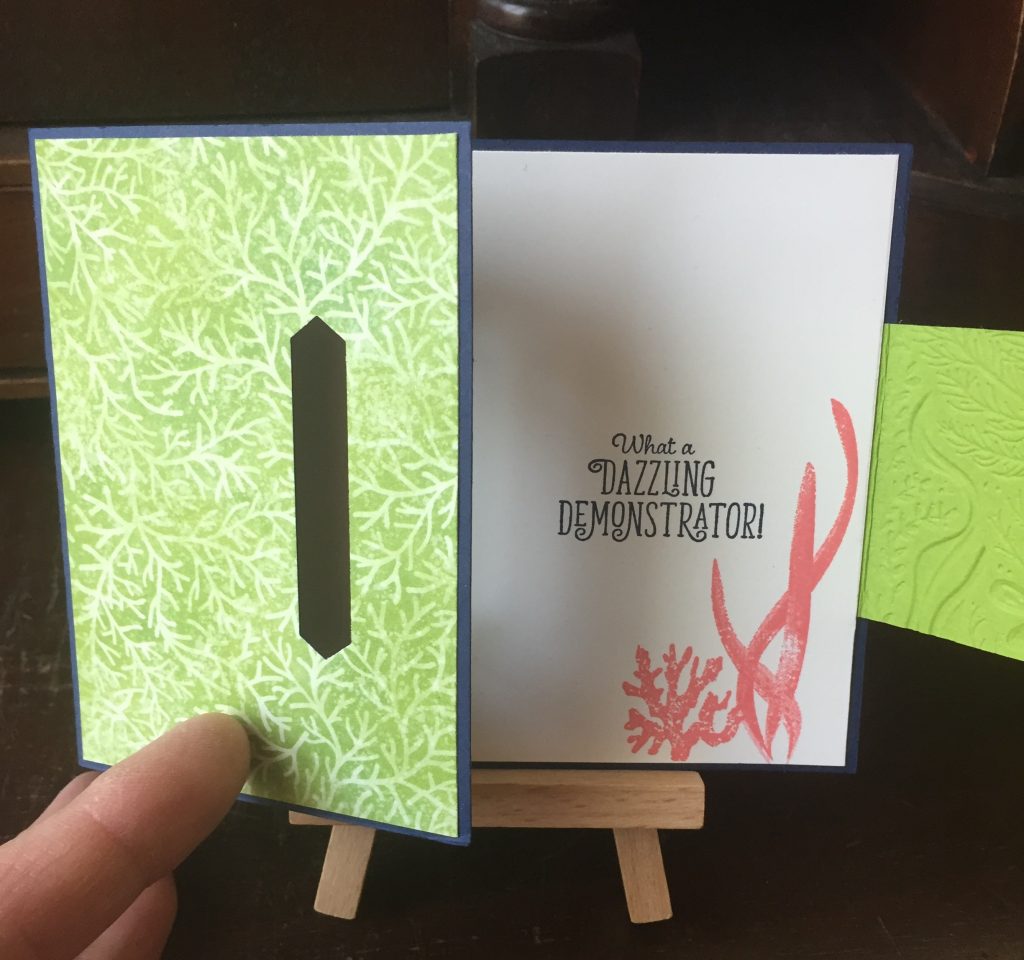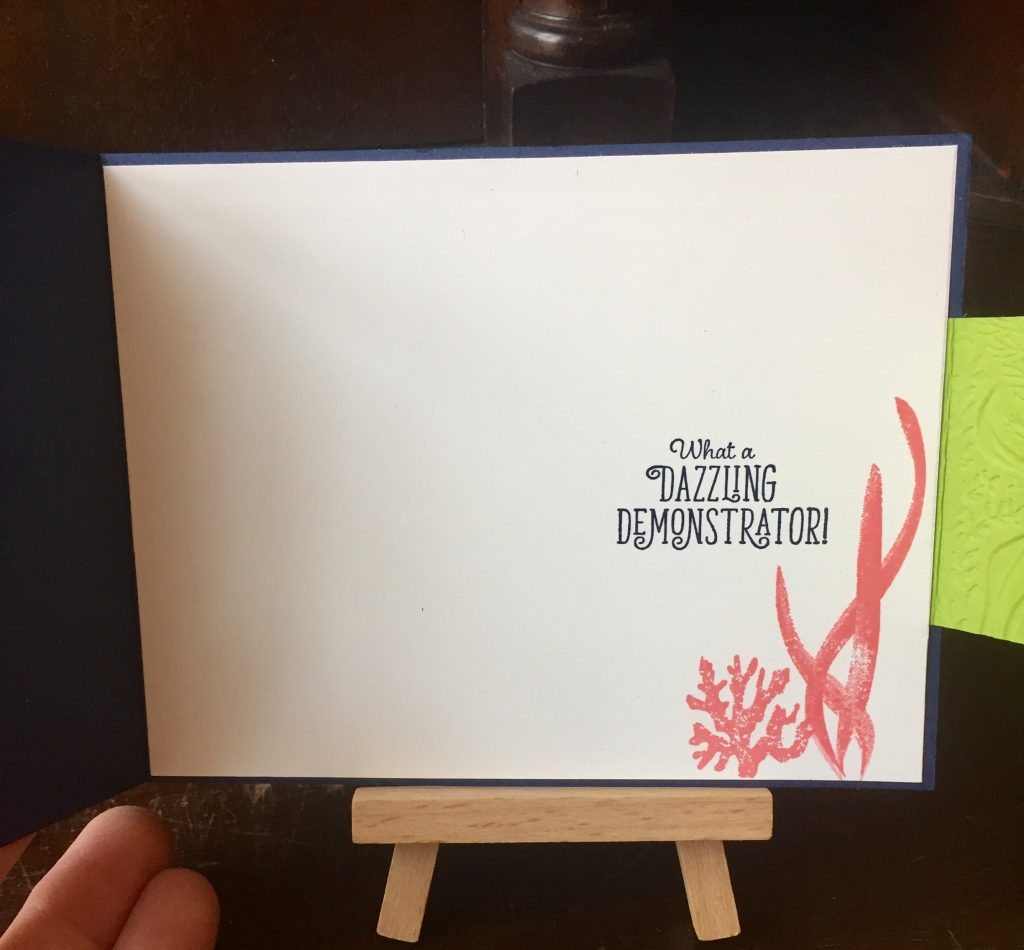 Thank you for joining along with us today. Please feel free to leave some live a sample you hop around. Up next is Tricia Butts.