Welcome to December's Colour Combo Blog Hop. You are visiting Jenn from California in the United States. Our colors this month are Gray Granite, Real Red and Cinnamon Cider. I decided to take those colors and make hot chocolate packet holders. I made a bunch of these last year for a group of church kids and they are so easy and such a hit that I will be making them again this year.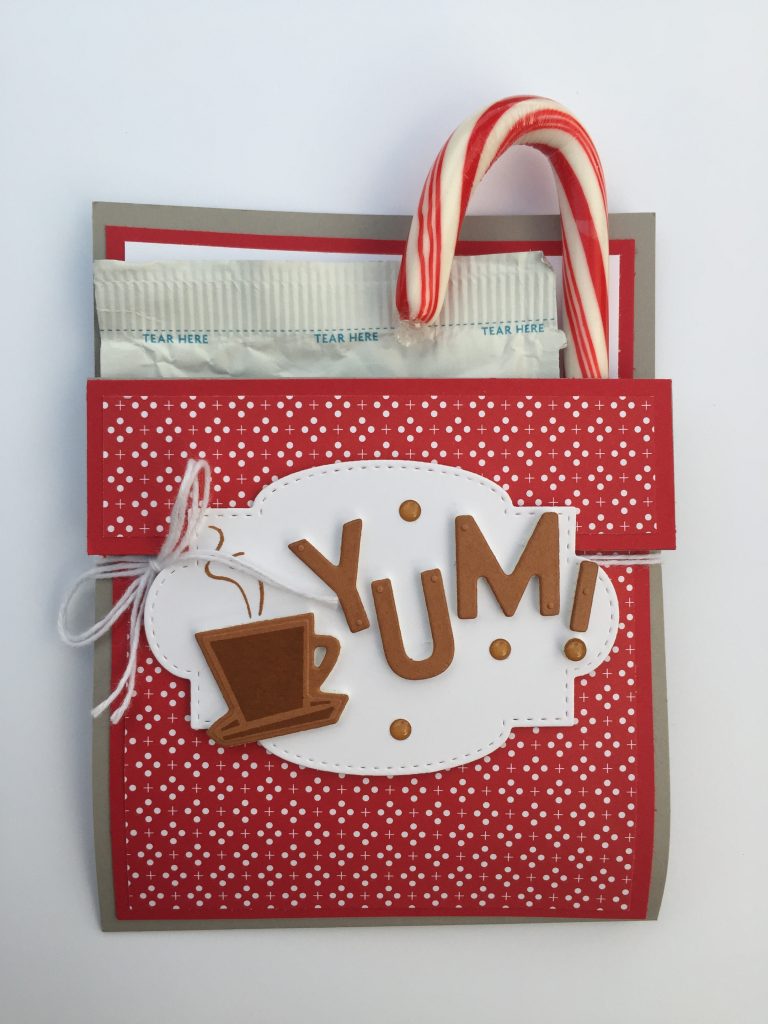 I used the Nothing's Better Than bundle for the elements and the Playful Alphabet dies to cut the letters. This hot chocolate pouch is so easy to make. I have the tutorial below. I've also added a piece to the inside for a sentiment and a place to write a note.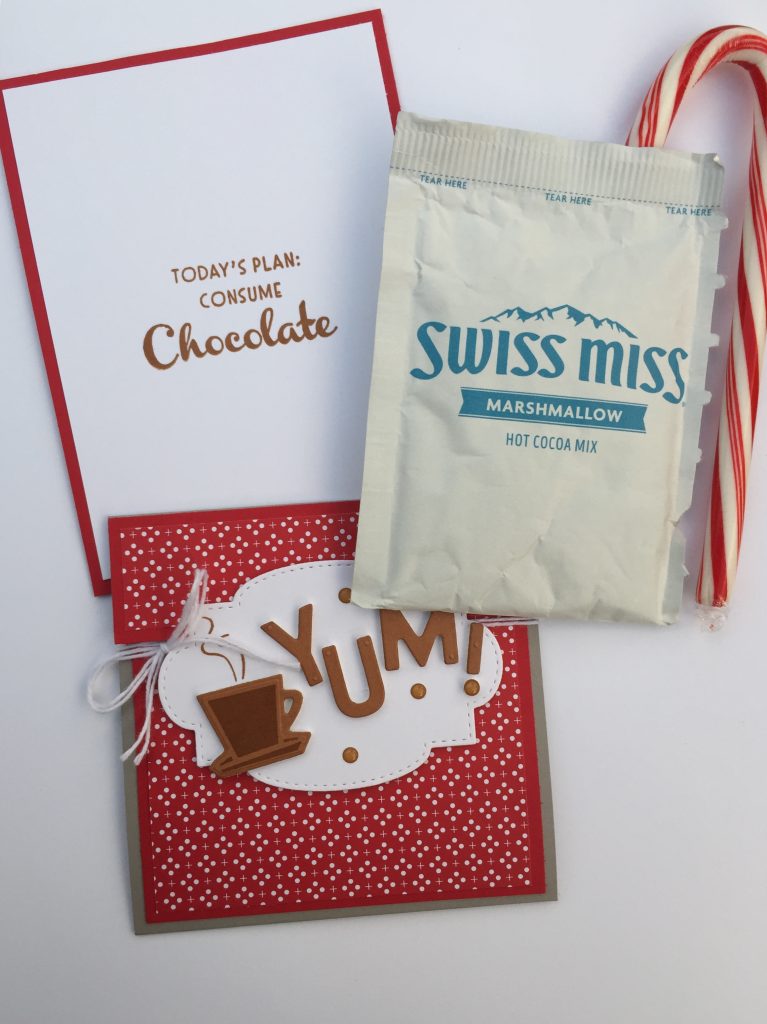 Directions (all measurements are in inches):
Gray Granite cardstock: 4 1/4 x 11, scored at 1 1/2 and 5 1/2 on the 11 inch side.
Real Red cardstock: 4 x 5 1/4, 3 1/2 x 4 and 1 1/4 x 4 1/4
Whisper White cardstock: 3 3/4 x 5
Heartwarming Hugs dsp: 3 x 3 3/4 and 1 x 4
Whisper White for the Stitched So Sweetly frame
Fold the cs in half and then fold the smaller flap down towards you.
Adhere the dsp to the coordinating layers and adhere to the pouch. Stamp the sentiment onto the piece of whisper white cs and adhere to the biggest real red cs piece.
Stamp the cup inside onto Cinnamon Cider cardstock and attach to a piece of foam adhesive sheet. Cut out the cup from the Love You More Than dies and the YUM! from the Playful alphabet dies.
Stamp the steam onto the Stitched So Sweetly die piece and arrange the cup and letters to your liking. Attach a few In-Color gems to the piece.
Wrap the Whisper White twine around the pouch to hold it closed and tie a bow.
Attach the stitched die to the front using dimensionals. Stuff everything inside 🙂
I hope you will make a few of these to give away in gift bags along with gifts. It's thoughtful and hot chocolate is very needed!
Thank you so much for joining us today. Up next is Tricia Butts. Hop along to all the creators and check out their inspiration.