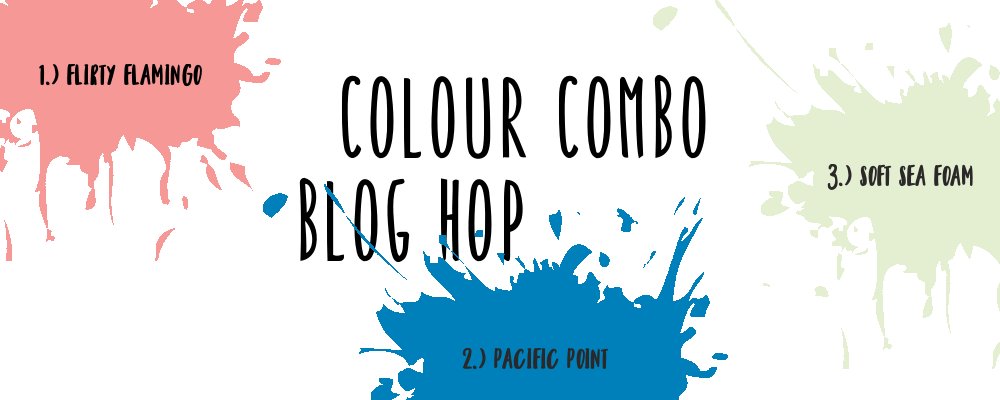 Welcome to the Colour Combo Blog Hop for February. You are visiting Jenn Charles and I'm excited to have you here. I had a lot of fun this month playing with these colors and with a new stamp set I hadn't used yet, Art Gallery.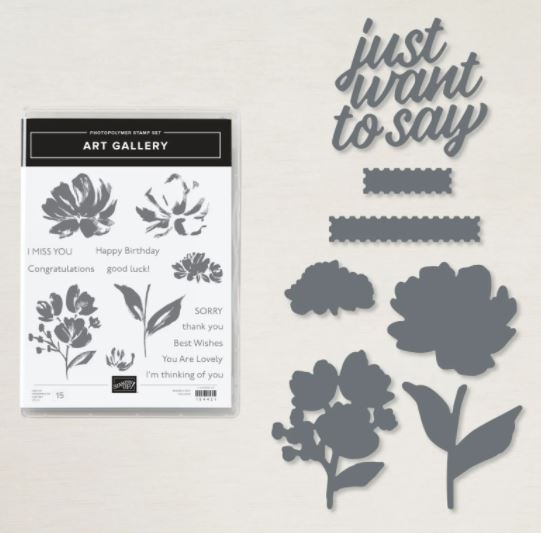 Included in this suite is Gilded Leafing Embellishment. It's a little tricky to use but once you practice, you can create the most gorgeous cards. I think it's looks great with the three colors for this month's challenge.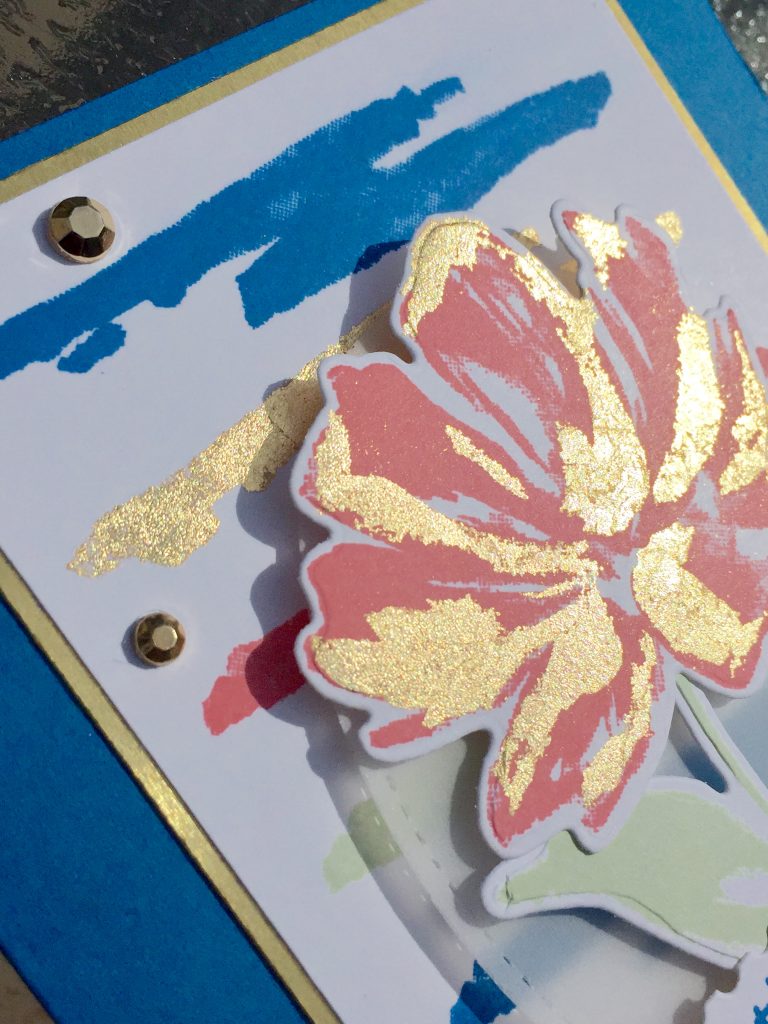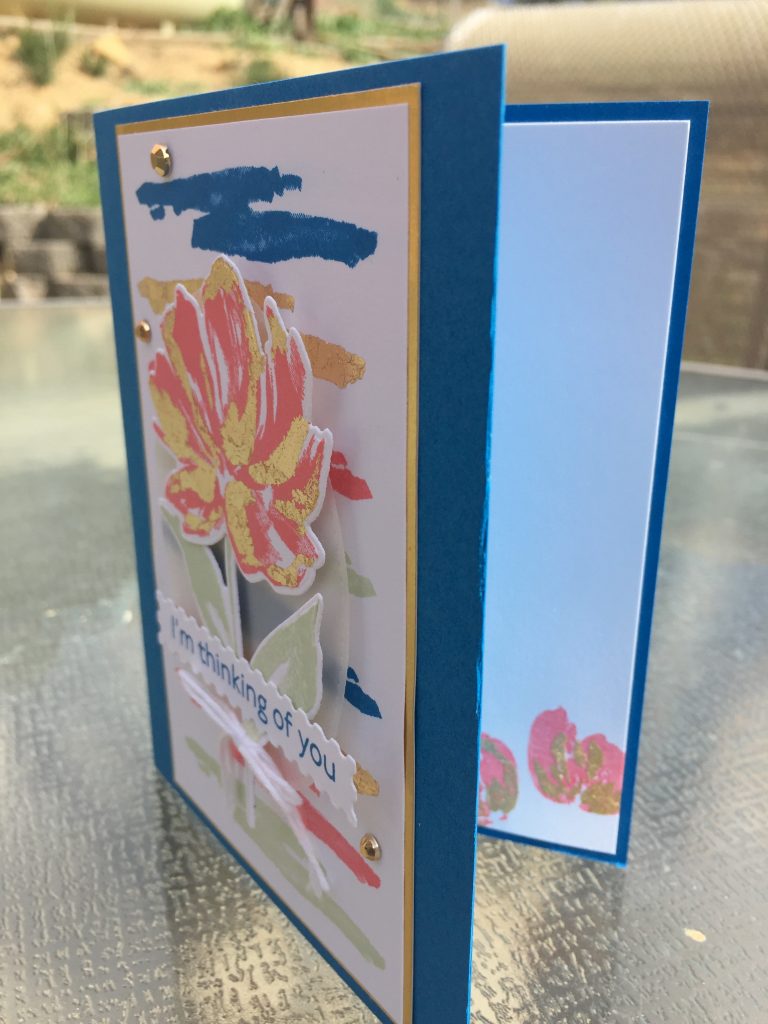 I even did some on the inside because it's fun! Like I said, once you get the hang of it, it's easy and you want to Leaf everything!
Thank you for stopping by. Up next is Kathrin Fuchs. Click the Next button below and continue hopping along for more color inspiration.