Happy Fri-YAY!
I joined the TGIF Challenge today with the fun theme of Polka Dots and I was going to make a card but then my son came into the house with a ladybug on his face!  A beautiful polka dotted ladybug.  And I took pictures and then I wanted to scrap them!  I wanted to make a page and hang it up for my son to see.  So I did.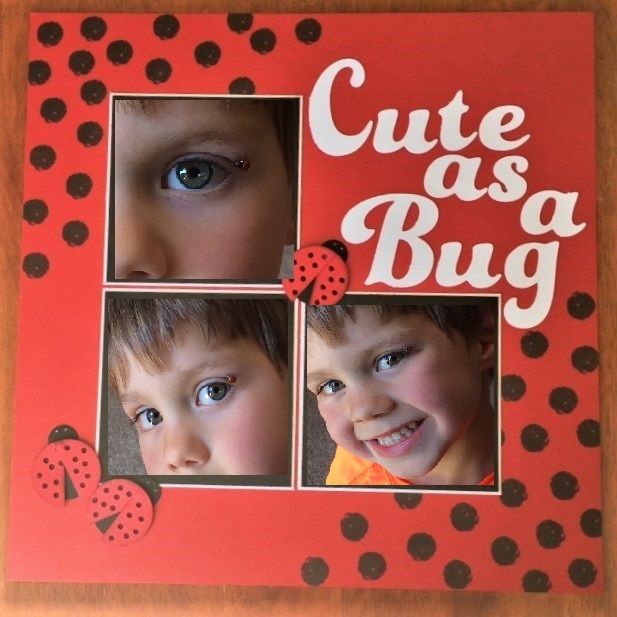 When I first started paper-crafting (10 years ago) my focus was scrapbooking.  I scrapbooked all the time.  In fact, I made my now 7 year old daughter's entire baby album while I was pregnant!  Then she was born and 2 years later, I had my son, and I just didn't have the time anymore.  I would only scrapbook at the retreats once a year and it wasn't fun.  The camaraderie, a BLAST, but the actual scrapbooking, a chore.  I continued to attend Stamp Camps at my friend's house.  She was a Stampin' Up! consultant.  As my kids got older, she let me help her prep for classes and I learned to love that part of it.  The cutting, the prepping, the organizing became my passion.  But then she decided to pursue another passion, sewing.  I wanted to sign up and become a demonstrator for Stampin' Up! but I didn't think I could do it by myself.  A year and a half ago, my BFF Lisa and I decided to join together and start up BFF Stampers.  I was so happy to host classes and get back to prepping for card kits.  But I still never got back into scrapbooking…until today.  A few of my customers have been asking about scrapbooking.  They want to scrapbook but they want to scrapbook together.  We want to be with friends and that's mostly what makes it fun!
So I'm going to start a Scrap Class specific to scrapbooking.  Kind of like a stamp camp, but specific to memory keeping.  If you are interested in this type of class, let me know!  Tell me when is a good time to meet and I'll go with the majority.  I think there's about 5 of us interested right now.  And if you have friends that like to scrapbook, pass along the info.  The more the merrier!
After I got the Bug page done, the Easter page just fell together.  I guess I just needed to get my groove back.  I made a double layout for Easter with one page as a traditional page and one page as a pocket page.  I usually do the traditional 12 x 12.  What sizes and styles do you do?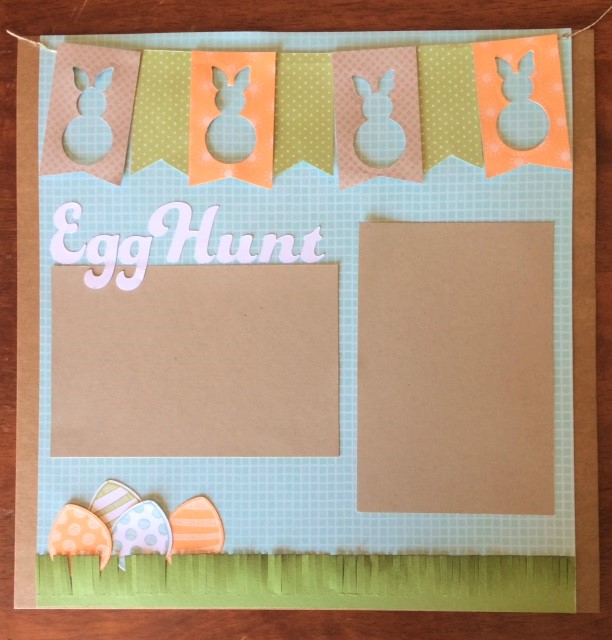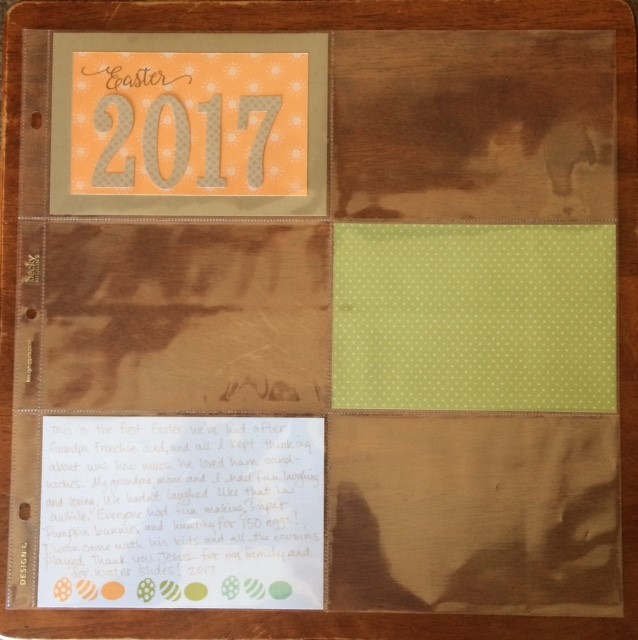 I still need to print my pictures for these ones.  I made the eggs using the Balloon Adventures stamp set and the balloon bouquet punch.  I just trimmed off the bottom of the balloon and turned them upside down 🙂
Your BFF,
Jenn
Upcoming Events (Facebook Event Page):
April 24 – Paper Pumpkin open house – Bring your Paper Pumpkin!
April 29 – BJ's Open Crop at her Studio
May 6th – Stamp Camp