Hi Friends!  Thank for stopping by my blog.  You're visiting Jenn Charles @ BFF Stampers.  Once again the Stamp N' Hop group is getting together for a blog hop and this time it's to CASE the Catty.  CASE means Copy and Share with Everyone!  We are choosing to CASE from the Annual Catalog to show it some love before the Occasions Catalog and Sale-A-Bration start right after the New Year!  This year has gone by so fast!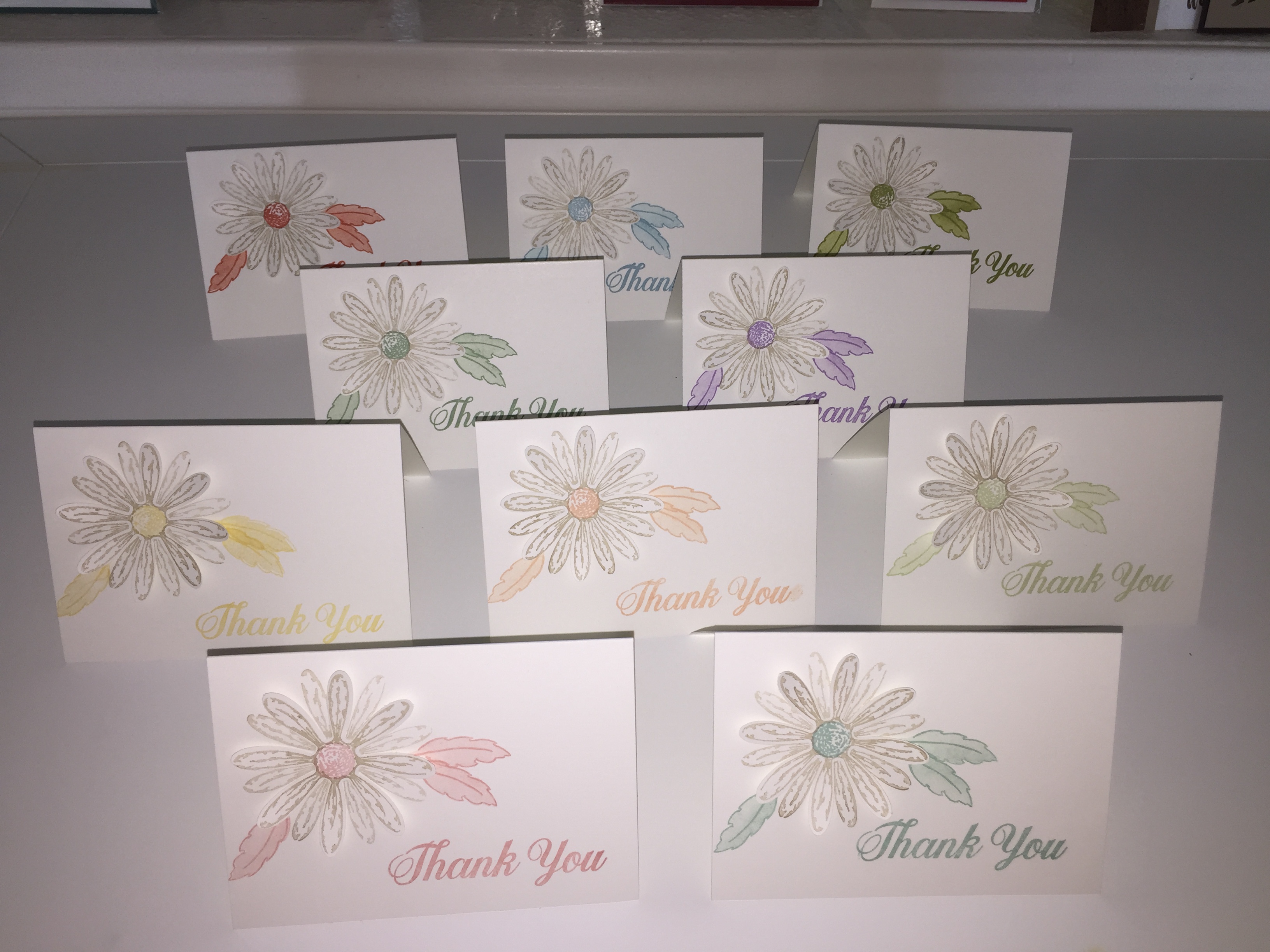 One of my old favorites is the Daisy Delight Stamp Set and Daisy Punch.  It's on page 123 of the Annual Catalog.  I love how Stampin' Up! has provided "You Can Make It" catagories in our catalog.  It makes picking and choosing exactly what we need for a project, so much easier!  I'm making a set of 10 thank you notecards using our Subtles color family.
I hadn't used all of the new colors from the Subtles yet and when I tried Balmy Blue, I fell in love!!!  I didn't think I would like it because I was sad to see Marina Mist go.  Have you ever not liked something just because you were sad about the change?  We just moved and I kept complaining about our new house because I didn't want to move in the first place.  I LOVED our old house.  But we rent and sometimes, people want their houses back for unforeseen reasons.  So we found another house to rent and we've been here a month and I can't find anything to complain about!  Sometimes you just have to get over the change.  So regarding that, Balmy Blue is gorgeous!  LOL.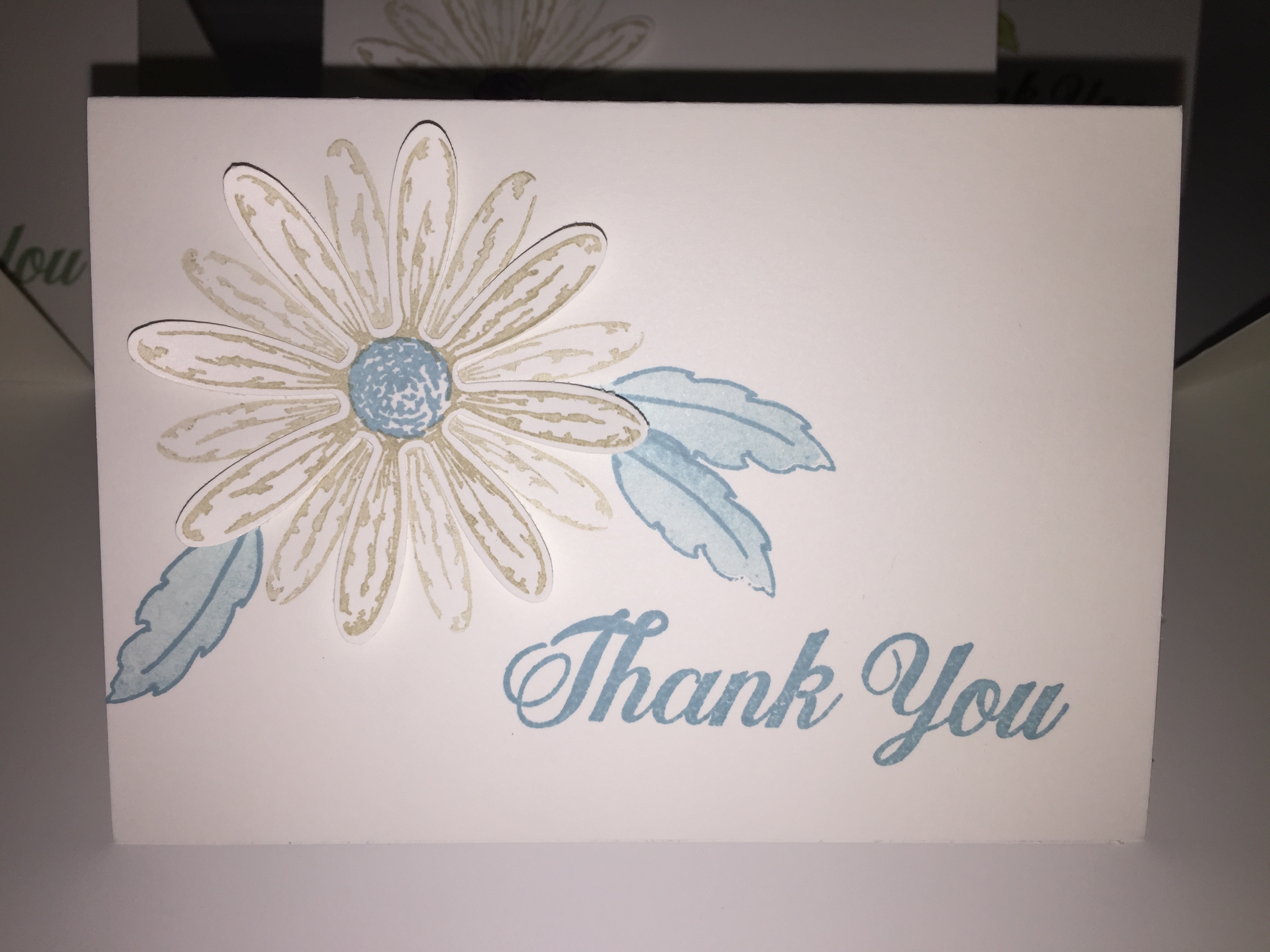 Thanks for hopping by.
Your BFF,
Jenn
Next up in the blog hop is Eva Pottsova.