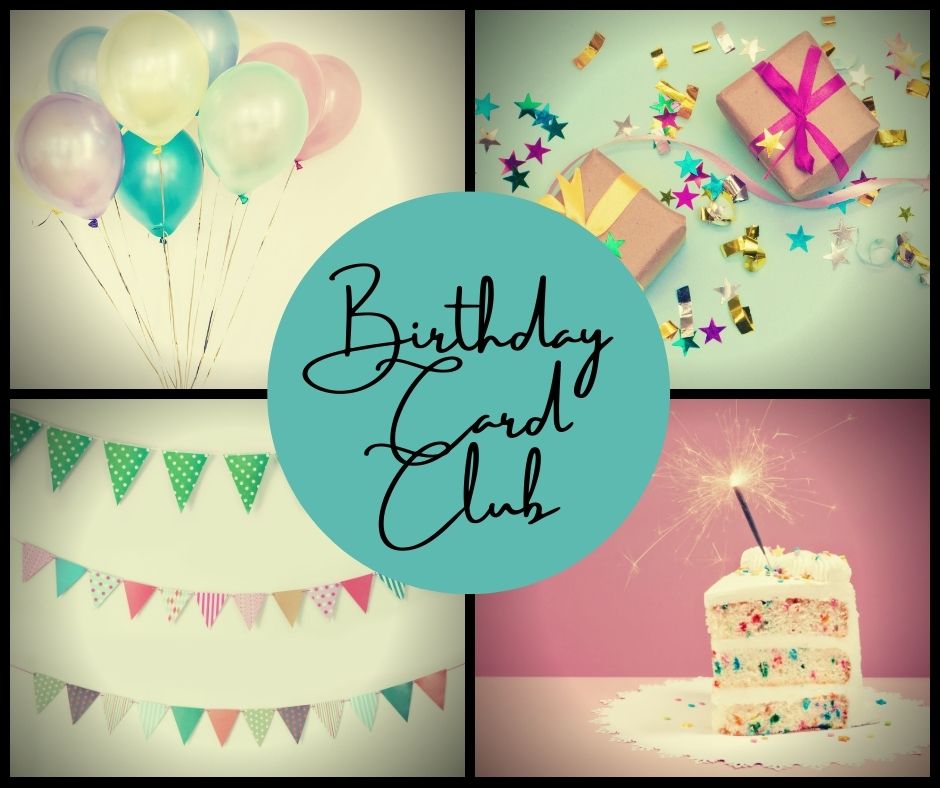 I'm starting my first year of my Birthday Card Club and I'd love for you to be a part of it!
This club will have different card ideas for men, women and children. I will offer a new card kit every month to help you be prepared for the birthdays you will celebrate throughout the year.
There are two different ways you can participate in this card making event:
Card Kit Plus: Card Kit Plus will include a product bundle along with the card making kit. Product bundles could include a stamp set and punches or dies that coordinate with the theme of the month.
Card Kit Only: Card kit only will include all of the cardstock, embellishments and other consumable materials you need to make the cards. This option does not include the product bundle.
The card making packages do not include ink or adhesive.
All of the cardstock, shapes and other materials you will need to complete the 4 cards.
4 Envelopes
Printable Tutorial
(Please note, as products do go on backorder, there may be some changes in what you receive. The substitutions will always be at least worth the same as what they are replacing.)
Reserve Your Spot
You will receive an invoice for the club or card making options you choose to participate in. Invoices are sent via email on the 10th and I will have them ready for pickup by the 18th. There is an extra $6 charge for mailing it to you.
Reserve your spot today! (U.S. Residents Only)
Please fill out this form.