I can't believe another annual catalog is almost up (May 31st) and a brand new one is coming out with a ton of new stuff!  I went last weekend to OnStage and got the new Catalog and let me tell you, you are going to love it!  But today, we are here to talk about what we will miss the most!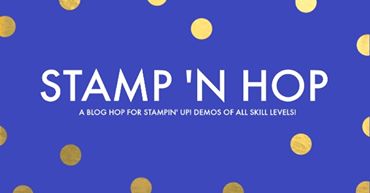 Thank you for joining me today.  You are visiting Jenn Charles @ BFF Stampers.  I have so many favorites that are retiring so it was too hard to pick just one.  So I've made a few cards with colors and stamp sets that I believe are must have's in your craft room.
Rose Wonder is a beautiful stamp set with some wonderful greetings that I use so much. I will really miss this set. It coordinates with a matching thinlit set that is retiring also.  For this card, I've heat embossed the rose stamp with white embossing powder and then used Brusho and my Aqua Painter to make the vibrant colors.  I've used Peekaboo Peach (retiring) on one and Real Red and Wild Wasabi (retiring) on the other.  Below is a close-up of the red one.  I stamped it onto Shimmery White cardstock.  It's so fancy.  It's my first time using this cardstock and I love the all over glimmer.
Can you see the sparkle on the leaves?  I love the way the Brusho looks on these leaves also.
My next stamp set is called Butterfly Basics along with the Butterflies Thinlit Dies. All the butterfly sets that we've had coordinate so beautifully!  I'm really sad to see all these butterflies retiring.  I use them often.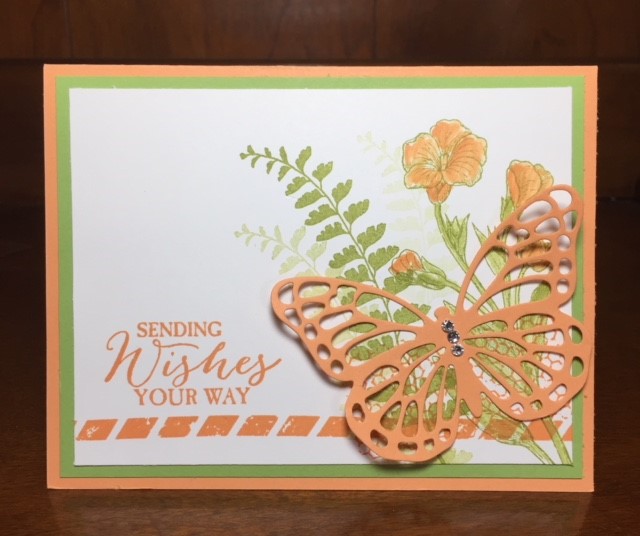 I've paired it here with Peekaboo Peach again and Pear Pizzazz.  If you haven't been able to tell yet, Peekaboo Peach is my favorite In-Color that is retiring.  But a little secret, they are bringing back one of my old In-Color favorites, Coastal Cabana and making it a core color!  So it makes it a little easier to let it go.
The color on this last one is a little harder to let go.  It's soft sky.  I've just recently started using this color a lot more and now it's retiring.  I've paired it here with Crumb Cake and the stamp set So Many Shells.  I just got this set a few months ago from a friend.  This is actually the first time I've used it.  I'll be keeping it for awhile because it's a perfect set to lift a friend up.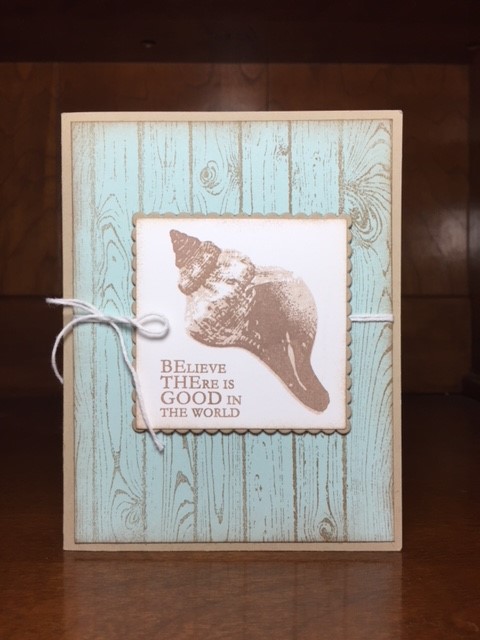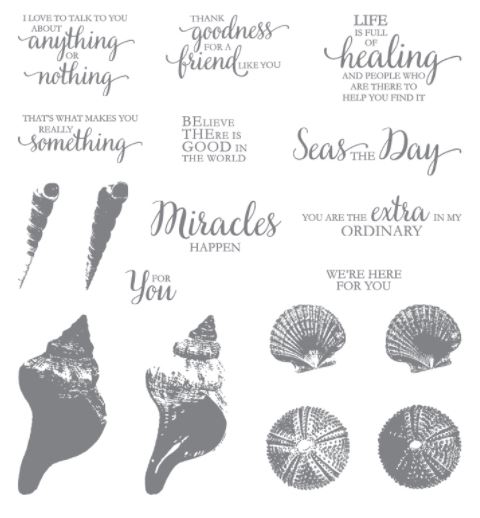 A list of everything I've used on these cards is below.
So now that I've told you a little about the color re-vamp, here's an image to show you all the retiring colors.  There are quite a few core colors retiring along with the 2016-2018 In-Colors and Stampin' Up! has changed around the colors in the core groups.  I think you will really like the change.  One more thing they've done is change the stamp pad itself.  It's a lot easier to open, a new pad that doesn't foam up and they are stackable!  I know you will love them as much as I do.
Here are the retiring colors.  Keep an eye out on Monday for an email all about the color re-vamp and the new colors.  Sign up for my newsletter if you aren't already receiving my emails.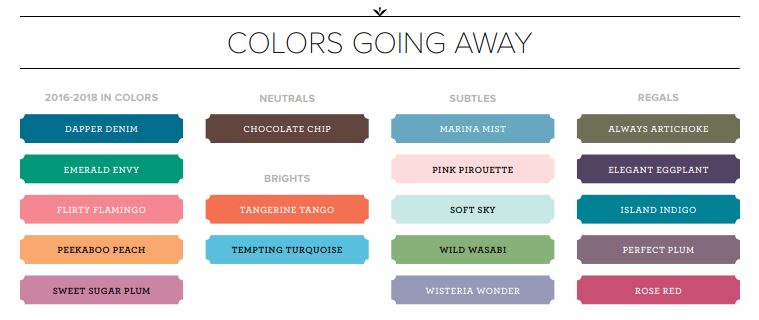 Are any of these your favorites?  Protect your investment you've already made by stocking up before they sell out.  Don't forget the cardstock, ink refill and coordinating accessories.
Here are the retiring lists of Everything retiring!
Use the hostess code below to SHOP through the 15th to get a surprise from me in the mail.  If your order is over $150, do not use this hostess code!  You will qualify for your own rewards!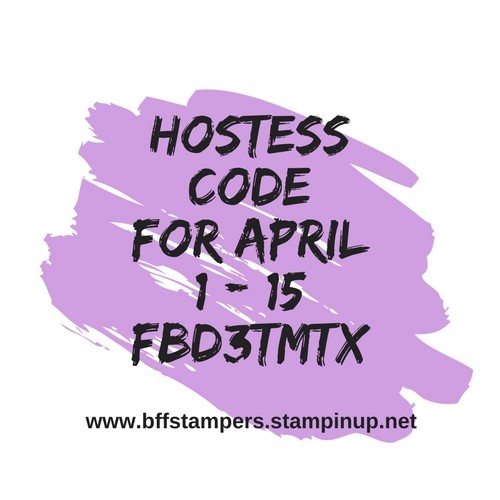 Thank you for checking out this month's Stamp 'N Hop.  Next up in the hop is Idonna Miller.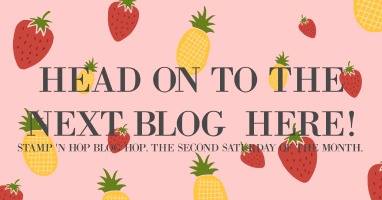 Happy Hopping,
Jenn
Here's the list of everyone participating this month, click on the names below if you want to hop around.