Hi BFF's!  I've been so busy with Christmas card making classes that I haven't taken a lot of time to make Christmas gifts for people.  We also have five birthdays in December so I need to make those gifts too!  So busy!  I haven't even started my shopping for my kids yet.
Today I'm taking time out from Christmas to make a thank you card for a teacher.  She has gone above and beyond for my son and I'm so happy he has her this year.  My son is a little rambunctious but this teacher loves him anyway.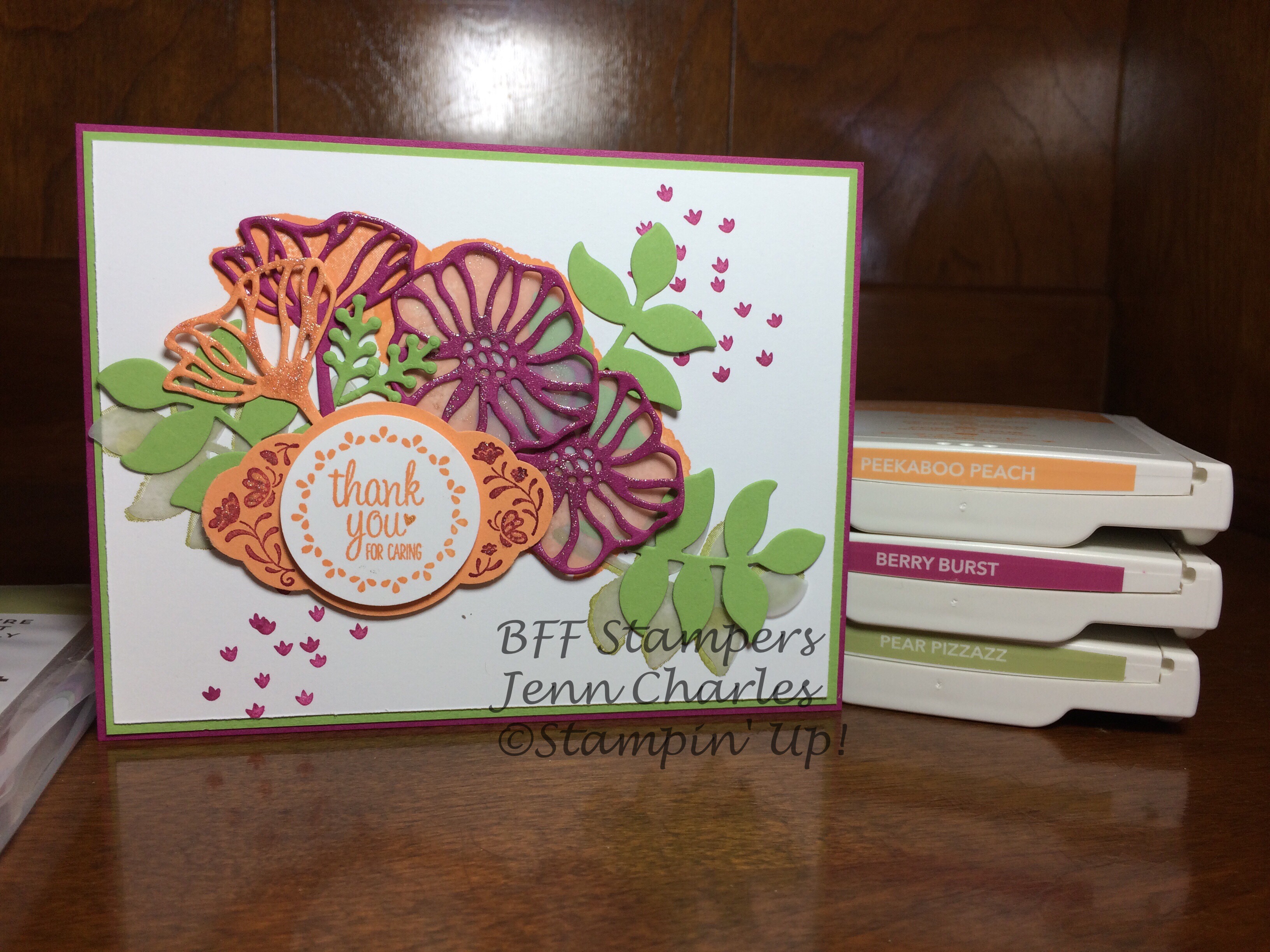 I'm loving these colors together.  I've used the Oh, So Eclectic stamp set and thinlets and really, the thinlets are what make this bundle worth it.  They are gorgeous!  This isn't even all the pieces.  Take a look: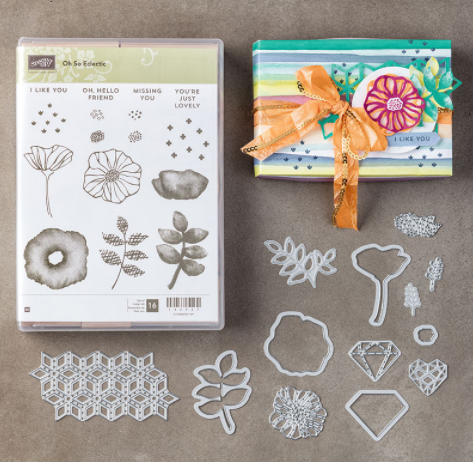 I Heart this bundle.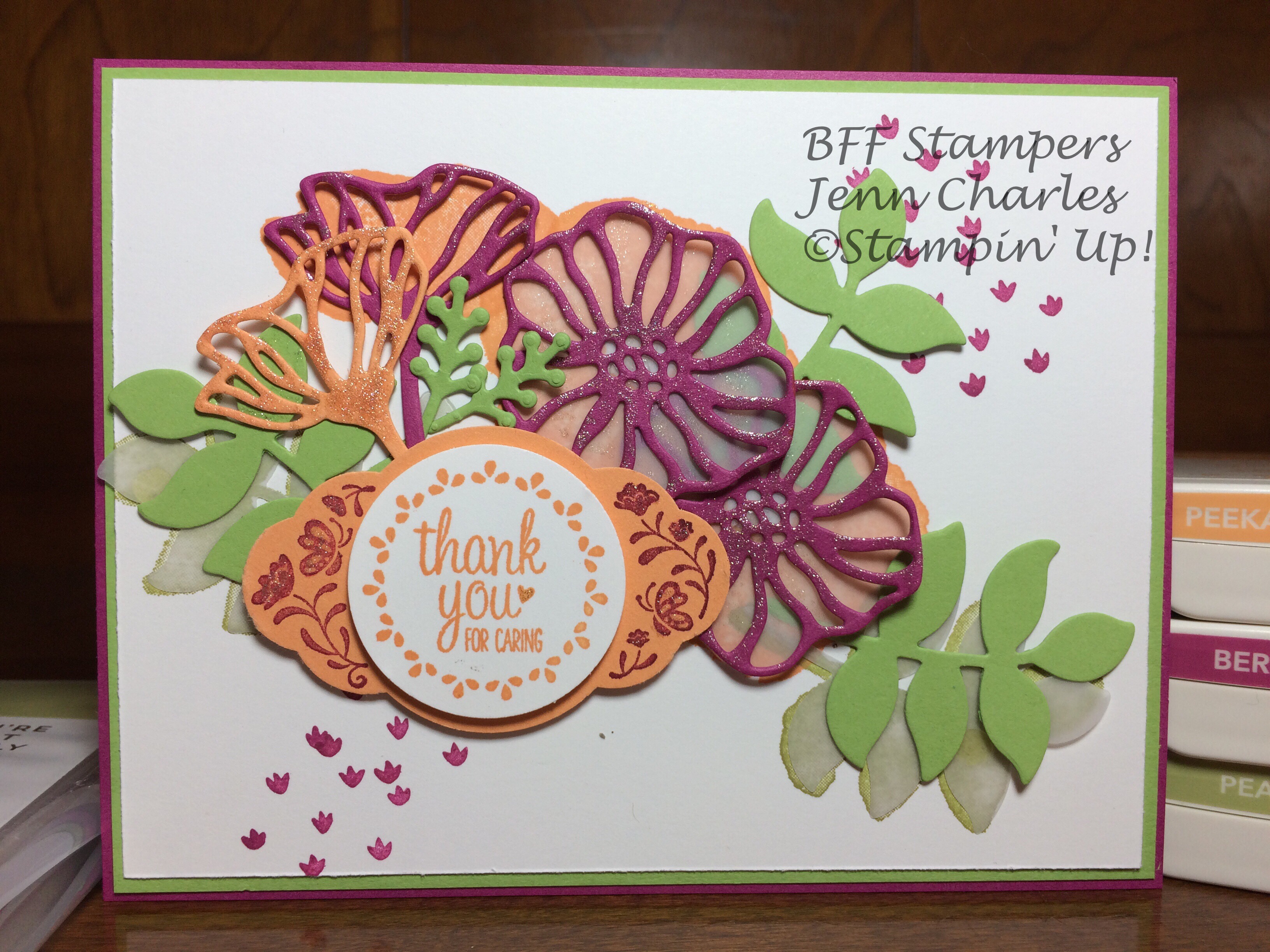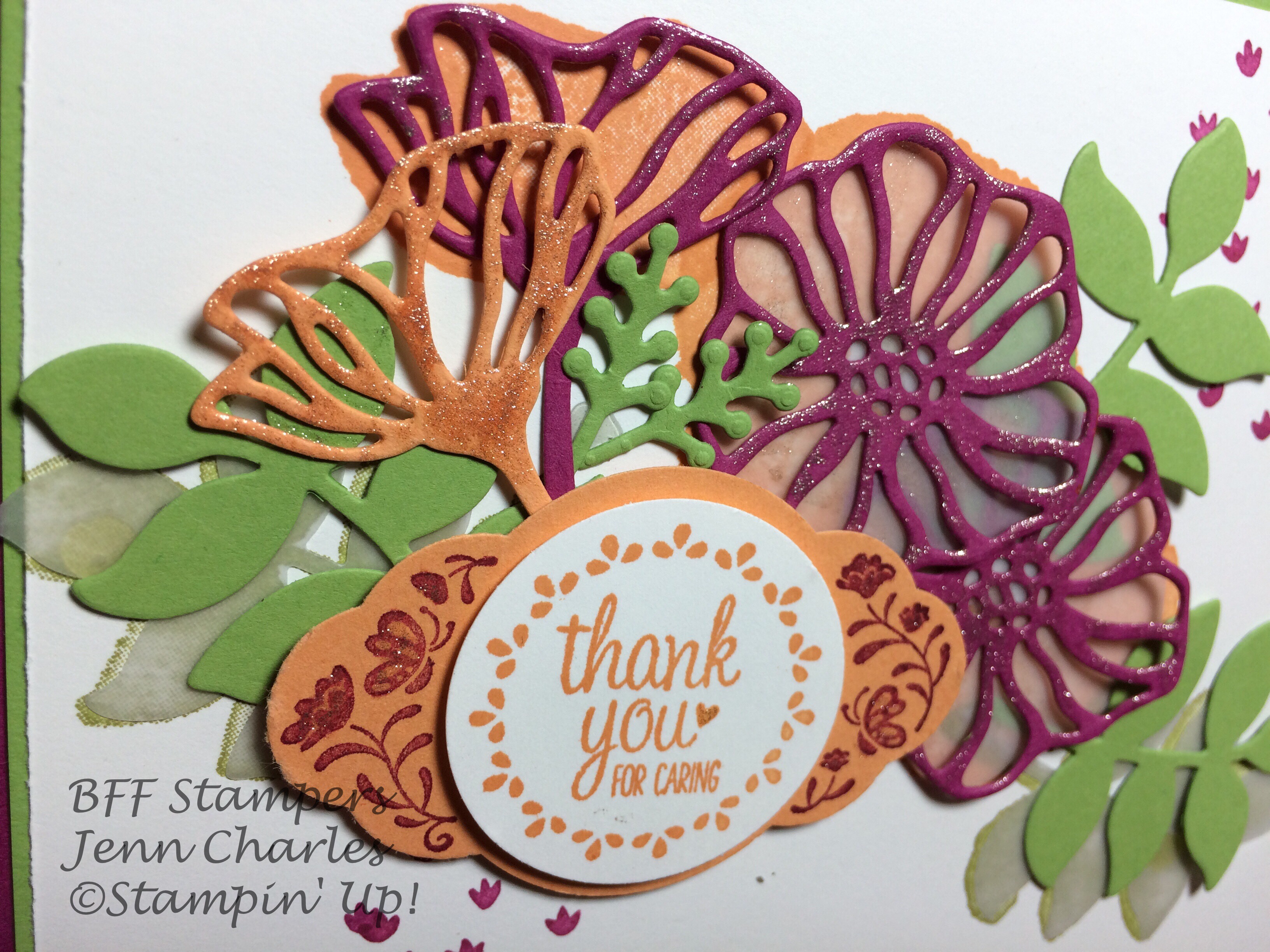 I also have some sneak peeks for you of flowery items from the 2018 Occasions catalog that goes live on January 4th.
Flowers, flowers, everywhere!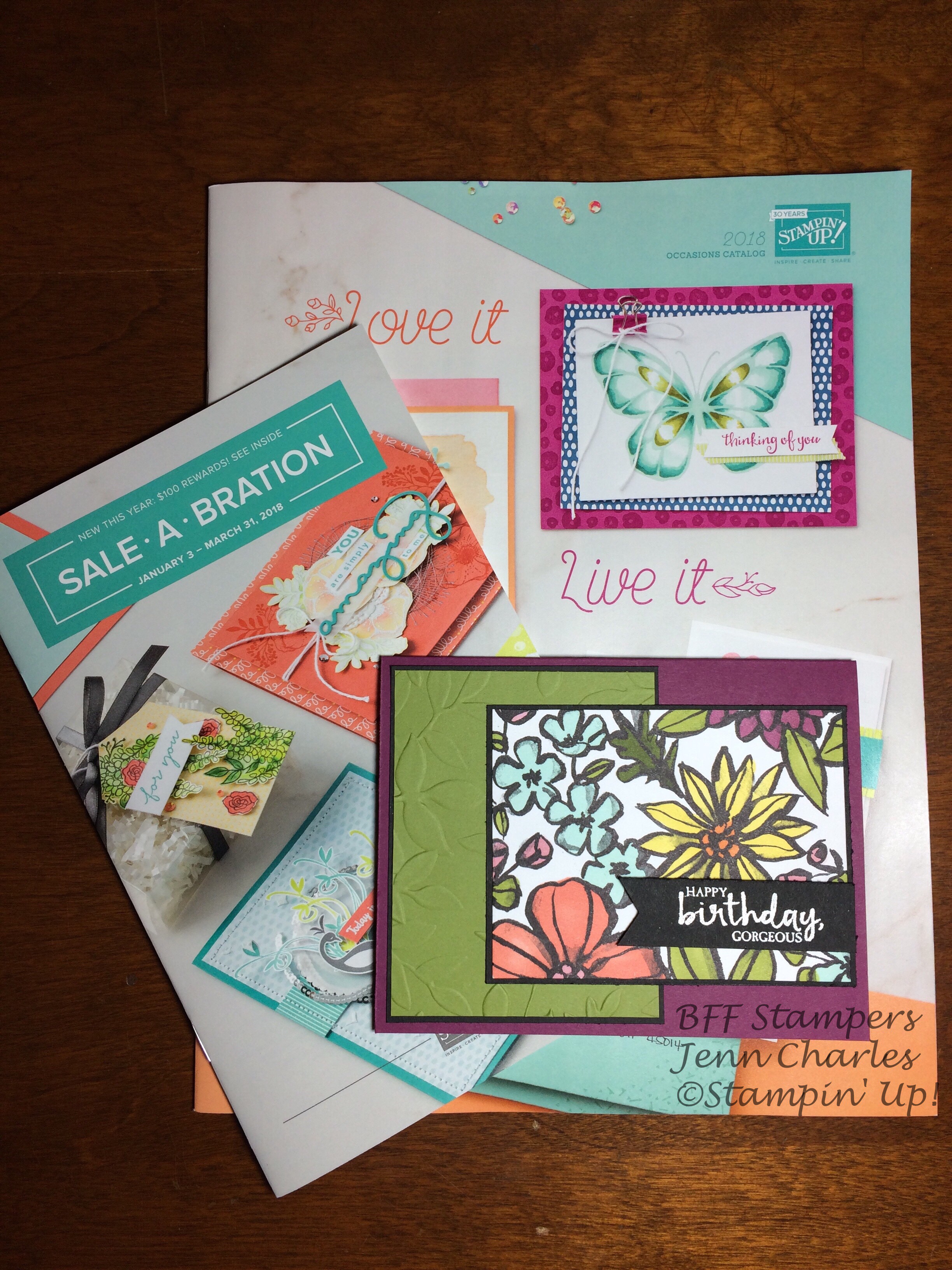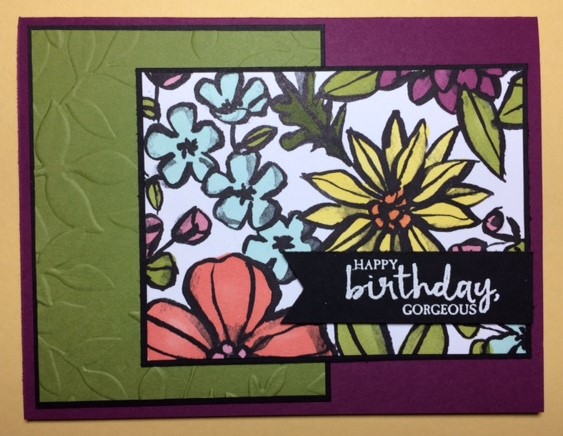 These beautiful flowers are on a black and white designer series paper pack called Petal Passion.  The whole suite is gorgeous.  I colored this paper using the Stampin' Blend alcohol markers.  Doesn't it look like it was printed that way?  Definitely a favorite of mine.
This next card comes from a new All-Inclusive Kit called Lots of Happy Card Kit.  It makes 20 cards in different sizes.  It's a kit you color with watercolor pencils so it comes with 4 pencils.  My favorite part is that 2 of the pencils are colors exclusive to this kit!  It's so pretty!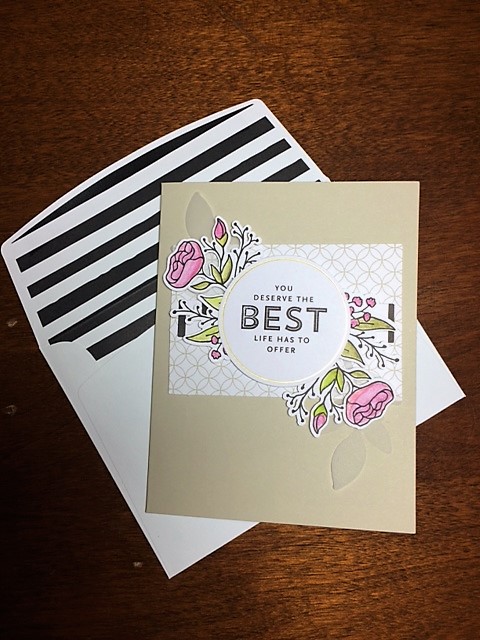 I can't show you everything but I want to!  If you'd like a 2018 Occasions catalog and you do not have a demonstrator, I would love to give you one!
Do you want the perks of being able to pre-buy from the catalog before anyone else?  Sign up to be on Team BFF and we can create fun things together!
I hope you liked the cards today.  I gotta get back to making Christmas gifts!
Merry Christmas,
Your BFF,
Jenn
Upcoming Events (More info on FB: BFF Stampers):
December 15th – Open Crop at Sew Easy Studio (contact them for more info)
December 17th – Team BFF and Club Members only – Appreciation Dinner – 5 p.m. – 8 p.m.
January 7th – BINGO.  RSVP by Dec. 22nd on FB
January 19th – Stamp-A-Stack – 7 p.m.-9 p.m.
January 28th – Product Based Class – 2p.m. – 5 p.m.